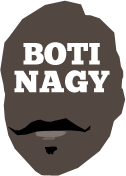 ---
Advertising opportunities available.
Please contact me.
---
Throwing games? Come on. It's a wrap!
Tweet
THE NBL regular season finished as predicted here long ago but with a weekend's break to the semi finals due to the FIBA World Cup window, the new debate is over "throwing a game".
As in, did the Breakers purposefully lose to Illawarra to ensure they would get Melbourne in the semi finals rather than Adelaide?
It's easy to criticise New Zealand coach Paul Henare for leaving youngesters such as Derone Raukawa, Jordan Ngatai and even Mitch Newton on the floor with Shea Ili and Finn Delany as the Hawks, who trailed by 16 at the last break, made their run.
When he sat down Mika Vukona with 2:36 left, NZ still was comfortably ahead by 11.
But as Nick Kay and Demitrius Conger shaved it back to within touch, could Henare have predicted Ili would clumsily foul Rhys Martin on a 3-point attempt?
Martin knocked down all three for 77-78 with 50.9 left. Then from behind he flicked the ball away from Ili as the Breakers' playmaker was advancing it, Kay picking up the loose ball and passing it back to Martin for a layup and 79-78 lead with 41.8 seconds left.
Ili marginally redeemed himself with the driving bucket which restored the lead at 80-79 before Kay's reverse gave the Hawks back the edge, 81-80.
When Rob Loe scored a tip in, 4.4 seconds remaining, no-one could know Mitch Norton would receive the inbounds pass, dribble it, pull up and bank a monster 3-point winner!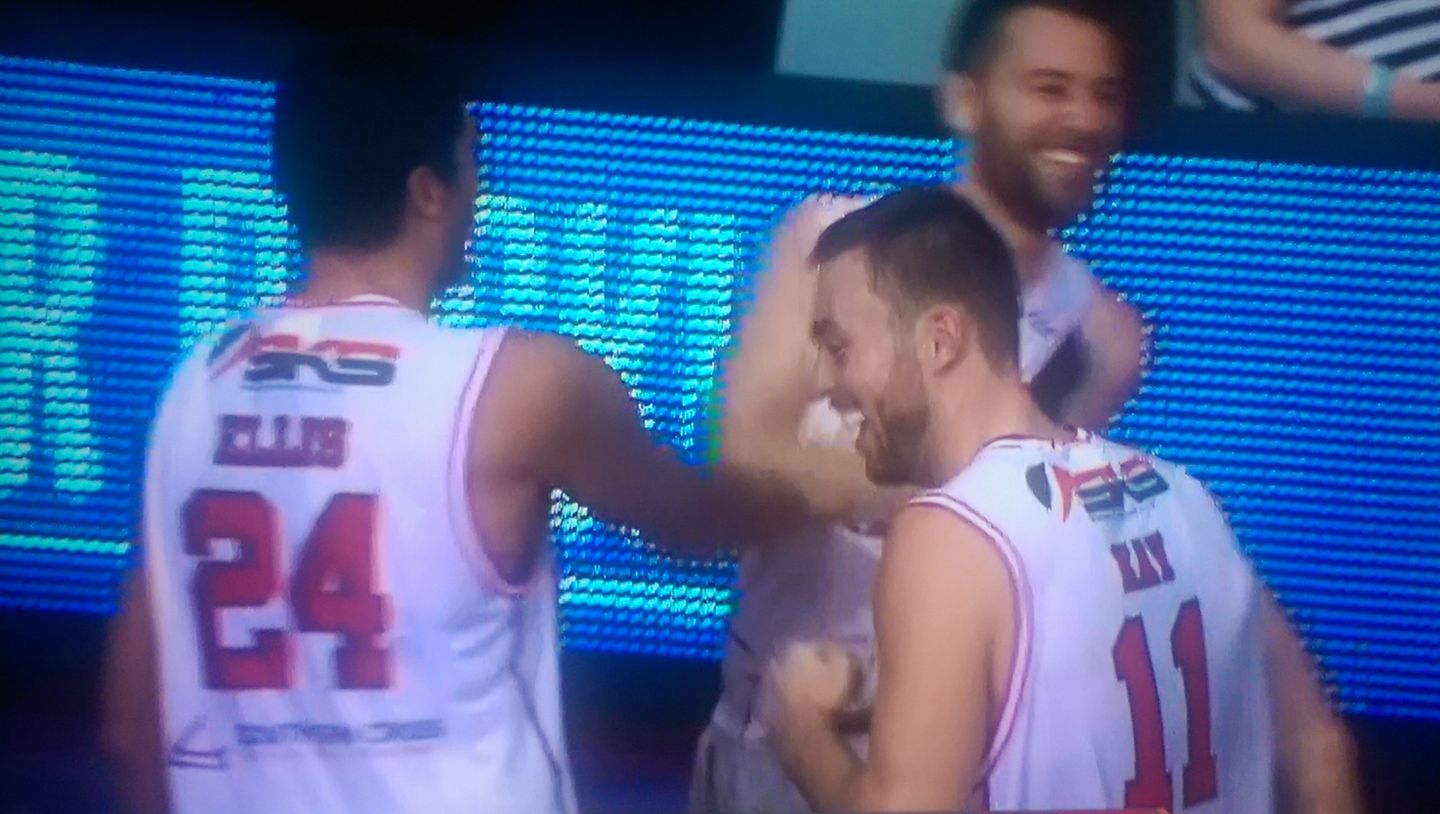 Henare still drew up a wickedly clever baseline inbounds play with 0.5 of a second left, which the Breakers' scorebench stuffed up for him.
He had Raukawa set to inbound it, covered by Hawks' big-man Delvon Johnson. Instead he passed it along the outside to Delany who had popped out of bounds to receive it and throw an unimpeded long pass.
(Smart stuff, reminiscent of USA-USSR 1972 Olympic men's final - for those with long memories.)
But the scorebench got it wrong, the play had to be run again, and this time Illawarra was wise to it.
OK now. If you're going to "throw" a game, that was a pretty unconventional way to get that loss.
That said, I don't doubt there was some mischief afoot because while New Zealand wasn't trying to deliberately lose, it certainly did not have the best personnel on court to ensure a win. Outscored 31-13 in the last quarter is significant, after all.
To then front up in Sydney against the Kings and not play import Edgar Sosa strongly lends itself to the theory the Breakers DID want to finish fourth and therefore play Melbourne.
There's a massive danger in that, of course - and it's not the old "careful what you wish for".
Late last season, Adelaide was fighting the Taipans to the finish up in Cairns, but doing it with the bench. It lost and in that process, avoided Perth in the semis and got Illawarra instead.
Good plan?
It also lost its momentum, just as Melbourne did two years back when it "rested" people in late season games against the Breakers.
In each case, the team being "clever" was the team which ended up going out in the semis.
* * *
WHEN a team DOES try to manipulate the draw to avoid a team, or to match up to one it prefers, the big risk is your own players know what's going on.

So then, do they start to wonder why you're trying to avoid a particular team? Does it give another club a psychological edge?
Let's face it. If you're going to win a championship, you're going to have to beat the best so why not BE the best and play every game on its merits?
Surely with an NBL sponsor such as LADBROKES and with money being bet on results, the spectre of "match fixing" at some point has to enter the conversation.
I still love the philosophy of Hall of Fame player and coach Ken Cole (above) - just go out and beat every team you can and let the others worry about you.
* * *
CECIL EXUM at the game in Adelaide, just days before launching his one-man show for the Fringe, "I am NOT Muhammad Ali".
* * *
SCORES were level at three quarter-time when Kings guard Jason Cadee went bunta, sticking 5-of-5 threes in a last quarter as Sydney overwhelmed New Zealand 33-18 and 101-86 overall.
"Jase caught fire like it was a hula hoop out there," Kings coach Andrew Gaze said.
Cadee finished with 30 points at 67 per cent, with 6-of-10 threes, and three assists in a sizzling performance.
As for Gaze, he will leave his coaching future in the hands of club owner Harvey Lister and exec director Jeff Van Groningen, but also his players, whose support he believes he has.
"My gut feel is they're either very good fakers, but I feel like we do have a good relationship," Gaze said of his players. "If not, they're highly professional because they camouflage it extremely well and I feel the love.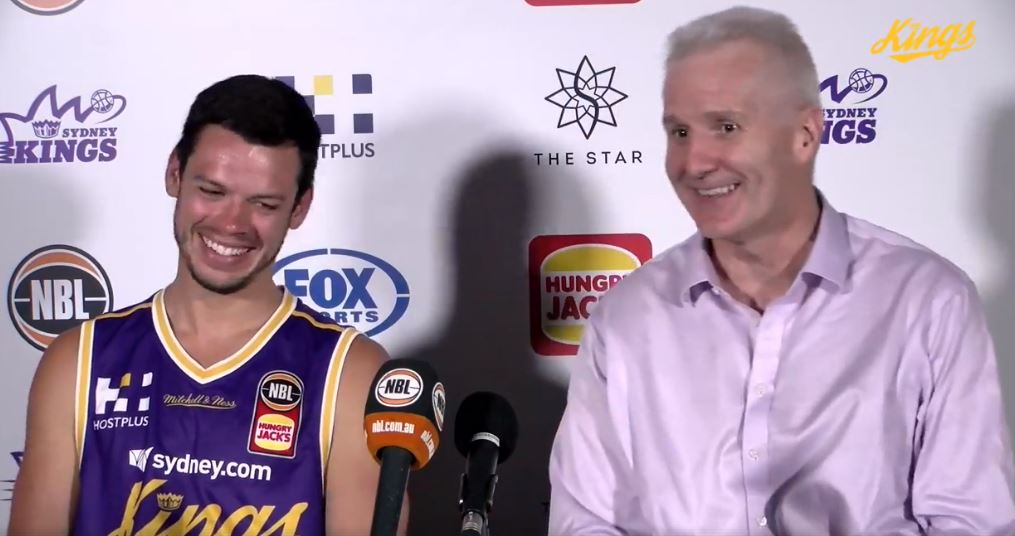 "But it may just be that brother-sister love, rather than the husband-wife love, which, we all know, the husband-wife love is a lot more enjoyable."
* * *
WHAT'S up with the tough guy routine by Adelaide lately?
Seems almost inevitable Majok Deng wants to get distracted each game with some unnecessary argy-bargy, Nathan Sobey has to irritate someone - still waiting to hear from the GRP re Cody Ellis slapping him in the face though (high contact, low impact anyone?) - and now it's Matt Hodgson's turn, roughing up a Bullets' kid, Will Magnay with the game well and truly over.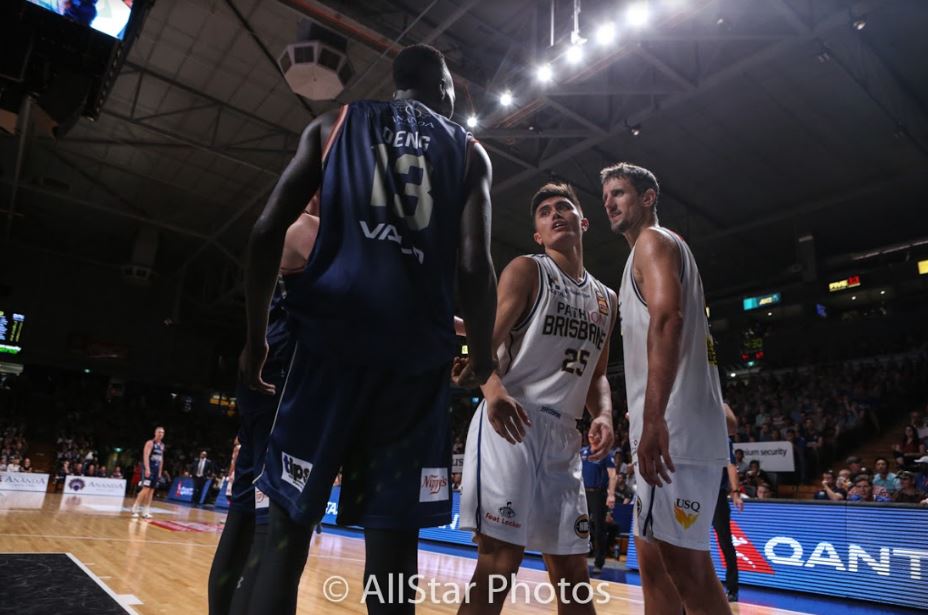 Really guys?
It's one thing to stand up for yourself but pretty sure a lot of that shite has the opposite effect if it's supposed to intimidate or upset. Just makes you look a bit frustrated and feeble, to be honest.
* * *
MUCH prefer seeing Majok Deng delivering a career-high 20 points, with a couple of dunks, a 3-pointer and a stunning 13-of-14 free throws, than that other tedious stuff.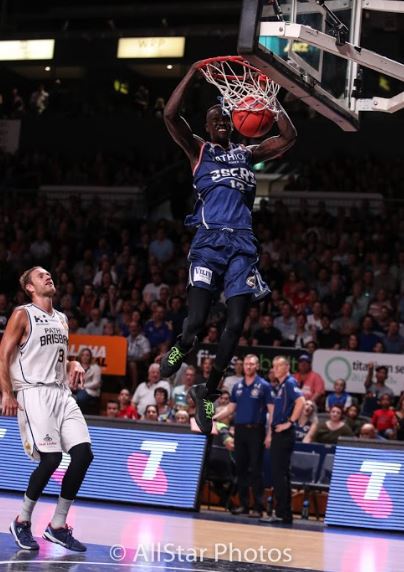 It was a big round of career bests, with Nick Kay's 27 points on 11-of-16 shooting for Illawarra his best return, Finn Delany's 23 in the loss to the Hawks his high, and Jordan Ngatai's 17 against Sydney also his best Breakers return
On a less thrilling note, Rakeem Christmas set a new Breakers record for fastest ever foul-out, hitting the Sin Bin after just 6:07 against Illawarra, smashing the previous record held by Charles Jackson of 6:17 and set in 2016.
* * *
JEROME Randle (allegedly) needed 19 points in Sydney's last game to become the first player since Andrew Gaze in 1989 to lead the league in both scoring and assists categories.
So with a minute to play, 17 points scored and fouled on a 3-point attempt, the record looked about to go. But unusually, Jerome missed his first two and only converted the third to conclude his afternoon with 18 points.
As it turns out, that was just enough, Randle pipping Demitrius Conger of the Hawks by .08 of a point to still finish #1 in scoring and in assists. Yep. One of those two guys is definitely the MVP.
* * *
NEVER been a prude but some of the coaching language on the sidelines needs to either be policed or NOT broadcast on air.
Aware standards are dropping - and also that coaches sometimes have to express themselves more forcefully, opening the door to colourful language - but FOXSPORTS' Steve Carfino saying a player had a right to be "pissed off" is, in the words of Deadpool on the latest movie trailer, just poor writing.
You're better than that Steve.
Tommy Greer suggesting Demitrius Conger would need to "score 40" for the Hawks to be competitive against Melbourne, while not bad language,was bad assessing nonetheless. Conger scored half that, and the Hawks won.
Shout-out to Corey Williams on-court at Titanium Security Arena and at halftime with the Harlem Globetrotters for just giving us some laughs and fun.
* * *
IT'S not the way Stevie Weigh wanted to bow out from his NBL career with a 28-point loss by Cairns in Perth but the crowd for which as a Wildcat, he won a championship, sent him off well and again, it was great to see that sort of respect being paid.
So too in Adelaide for Brisbane's Anthony Petrie who fouled out in his last NBL game and even had to hear the strains of "Hit the Road, Jack" as he left the court confines for the last time.
Pre and post-game, the Sixers organisation gave him a video tribute and an on-court interview respectively, before the Brisbane and Adelaide players and staff afforded him a guard of honour into the rooms. Farewell to both men, ornaments to the game and forever to be missed.
* * *
BIGGEST WINNERS/LOSERS
NO Rotnei Clarke (injured) or Kevin White (father's death) in Auckland but the Hawks came back from 18 down and 16 at the last break to beat NZ, then were down Clarke and AJ Ogilvy as they beat United in Melbourne to end the regular season as the round's biggest winners. (Sincere condolences to Kevin and his family too.)
IT'S tempting to select New Zealand after losing twice to teams outside the Final Four but Brisbane consolidating last place for the second year in succession with ordinary losses to Sydney and Adelaide, leaves the Bullets in the bomb shelter and as the round's biggest losers.
* * *
NBL ROUND 19
SYDNEY KINGS 90 (Ellis 22, Lisch 18, Randle 15, Newley 13; Lisch 5 rebs; Randle 7 assts) d BRISBANE BULLETS 73 (Kickert 18, Te Rangi 14, Holt 13, Trice 12; Holt 7 rebs; Gibson 5 assts) at The Morgue, Brisbane Entertainment Centre, Boondall.
ILLAWARRA HAWKS 84 (Conger 24, Kay 15, Norton, Coenraad 13; Coenraad, Conger 8 rebs, Norton 6 assts) d NEW ZEALAND BREAKERS 82 (Delany 23, Sosa 16, Ili 14; Loe 10 rebs; Ili 4 assts) at the Slipstream, North Shore Events Centre, Auckland.
MELBOURNE UNITED 97 (Goulding, Ware 19, Prather 14, Wesley 12, Moller 10; Boone 10 rebs; Moller 4 assts) d PERTH WILDCATS 85 (Brandt 24, Cotton 19, Tokoto 15; Tokoto 7 rebs; Cotton 5 assts) at The United Nations, Hisense Arena.
ADELAIDE 36ERS 105 (Deng 20, Creek 16, Childress 12, Hodgson 11, Shorter 10; Hodgson, Johnson 9 rebs; Sobey 5 assts) d BRISBANE BULLETS 82 (Trice 20, Holt 12; Petrie 7 rebs; Bruce, Te Rangi 3 assts) at The Fortress, Titanium Security Arena, Adelaide.
ILLAWARRA HAWKS 94 (Kay 27, Coenraad 24, Conger 20; Kay 7 rebs; Martin 6 assts) d MELBOURNE UNITED 84 (Boone, Wesley 14, Goulding 13; Prather 6 rebs; Ware 6 assts) at The UN, Hisense Arena, Melbourne
SYDNEY KINGS 101 (Cadee 30, Blanchfield 19, Randle 18, Newley 10; Pineau, Randle 7 rebs; Randle 5 assts) d NEW ZEALAND BREAKERS 86 (Ngatai 17, Loe, Christmas, Ili 13, Abercrombie, Newbill 11; Vukona 9 rebs; Abercrombie, Ili 4 assts) at The Kingdome, Qudos Bank Arena.
PERTH WILDCATS 89 (Cotton 24, Wagstaff 16; Hire, Walker 7 rebs; Cotton 6 assts) d CAIRNS TAIPANS 61 (Evans Jr, Gliddon 12; Egwu, McCarron 6 rebs; Gliddon, McCarron 3 assts) at The Jungle, Perth Arena.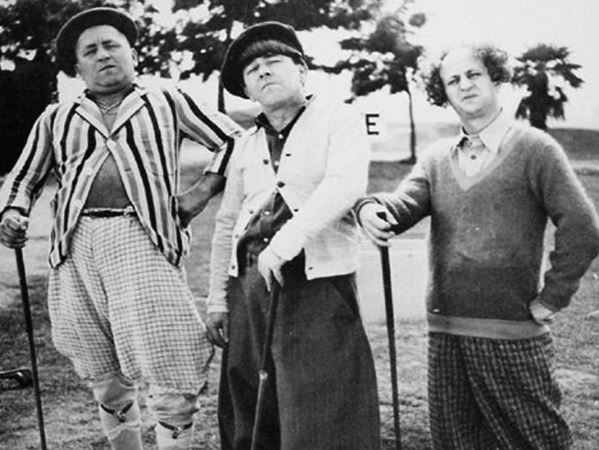 REGULAR SEASON OVER: Time to think and hit the links for Rob Beveridge, Aaron Fearne and Andrew Gaze. (Andrej has Boomers' duties...)