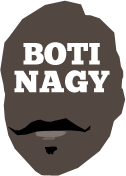 ---
Advertising opportunities available.
Please contact me.
---
The pack is back: NBL19, Rd9 Wrap
Tweet
THE pack is back, wins by Adelaide and New Zealand, coupled with losses for Brisbane and Illawarra, again opening the door to the NBL Final Four.
And there's no guarantee Perth, which has sat atop the top perch all season, is as secure as Red Army fans may think after suffering defeats to Sydney and Melbourne in its past two outings.
While the call most assuredly will go out that the Wildcats need a third import, the reality may well be they spent big on securing Nick Kay and Mitch Norton, league MVP Bryce Cotton didn't come cheap and there just may not be sufficient left in the coffers to bring in any type of saviour.
Do the Wildcats even need one?
Well tonight, Melbourne made it seem like it and the next round will certainly be challenging for the Wildcats. away to Brisbane and Illawarra.
Brisbane is clinging to fourth on a 7-7 win-loss mark, with Adelaide and Illawarra next on 6-8.
The Breakers are one win behind on 5-8 so also cannot be ruled out of the equation. But the reality is, in their past six games they have one win - over last-placed Cairns - so it may be premature to get too excited yet.
* * *
WHEN Perth was pulling 74-59 clear of Sydney during the third quarter at The Jungle in the round's opening sizzler, few would have guessed the drama to follow and lead to the Kings' second consecutive one-point win.
With Andrew Bogut in foul trouble, Daniel Kickert and Kyle Adnam combined to drag Sydney back to nine down with a period to play, while David Wear continued to enjoy his best game as an NBL import.
Bryce Cotton (26 points, five rebounds, five assists, six steals) was killing and Clint Steindl off the bench made it appear the margin would be too much for Sydney to overhaul.
Nick Kay pushed it to 88-76 in the last quarter and Cotton at 5:35 with a driving high-hook hoop still had Perth clear at 90-79.
Kickert and Wear paced Sydney back to 86-90 but a huge Mitch Norton corner 3-pointer pushed the buffer to 95-89 with 88 seconds left.
Enter Kevin Lisch (4-of-4) and Jerome Randle (2-of-2) to tie the game up from the stripe, 30 clicks on the clocks.
At 11.1 seconds remaining, that man Cotton knocked down two free throws, Sydney with a play to come.
Randle drove, drew, dished and on the wing Wear caught it and launched it, the match-winning 3-pointer swishing with 4.3 seconds to play.
Brad Newley cut out a pass meant for Terrico White and the Kings had completed their mission, a little extra referee drama and clock-inspection notwithstanding.
* * *
"WE stepped up, made our free throws when we had to, yeah and Drmic's threes were huge," Adelaide 36ers coach Joey Wright said after his outfit reversed two losses to the Bullets with a 101-91 win in Brisbane.
Anthony Drmic stuck three triples in the last quarter to break Adelaide clear of what mostly had been a tight contest, both teams enjoying good leads, then squandering them.
"That's just big shots. Hats off to him," Wright said.
"We just forgot how to win there for a little bit."
The next few rounds will reveal whether they truly have remembered or if the win in Brisbane was another tease.
* * *
TO suggest the Hawks were disappointing against intrastate derby rival Sydney would be to grossly understate their lack of pluck at key moments in what should have been a winnable game.
Arriving in Wollongong after stopping Perth in Perth, the Kings were ripe for the plucking but, as already stated, Illawarra had no pluck to offer.
Sydney had Brad Newley and Kevin Lisch step up the tempo, Andrew Bogut a man-among-boys in the keyway and Illawarra again shied away from a golden opportunity.
Sydney is a multi-talented, multi-faceted team – no question. It also held the Hawks to a miserly 68 points at 38 percent.
With its "indigenous round" innovation, spectacular uniforms, three-win streak and a great crowd in, Illawarra absolutely dropped the ball. And Sydney dunked it on their heads.
* * *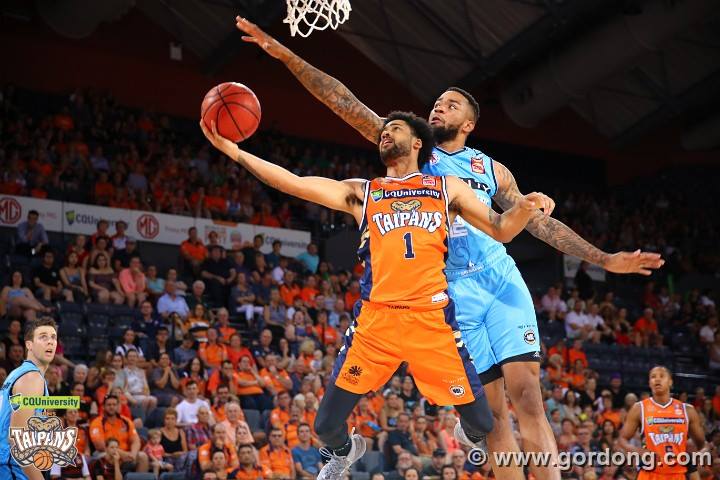 THIS should have been Cairns' "line in the sand" game but instead it coughed up the ball seven times in the last quarter to gift New Zealand a double-figure win.
Playing their hearts out for much of it, the Taipans led 65-62 going into a final quarter where the Breakers, with Jarrad Weeks leading the assault, produced a 27-13 period.
Shawn Long "recovered" from a flop which drew Nate Jawai's fourth foul, managing to save a ball at the Breakers' end, then race back from the corner to slam dunk the rebound off Shea Ili's miss.
That kind of second effort was exemplary in tearing New Zealand out of a five-game losing funk but explained exactly why Cairns now has lost 11 straight.
Apart from his 11 points, Breakers power forward Tai Wesley also had five assists, four steals and five blocks.
* * *
ANGUS Brandt started the Perth-Melbourne showdown with a power move which also drew a foul on Josh Boone. Who was to know it would be Perth's best moment as United struck loose, Casper Ware, David Barlow and Chris Goulding motoring it to an 11-2 lead.
Perth clawed it back to a one-point deficit by halftime but a 23-6 third period ended this as a contest.
The Wildcats went 2-of-15 for the quarter, their six points the club's second-lowest single quarter score of all time. And from 43-47 down, Perth was outscored 14-0 to the end of the third.
Just when it looked as if it may still be within cooee of an upset, Mitch McCarron iced a 3-pointer to restore order, triples by Ware and DJ Kennedy sending Perth very much back to the drawing board.
* * *
NBL Round #9
SYDNEY KINGS 98 (Randle 22, Kickert, Wear 18, Lisch 14; Bogut, Wear 6 rebs; Lisch 4 assts) d PERTH WILDCATS 97 (Cotton 26, Kay, White 17, Brandt 12, Norton 11, Steindl 10; Brandt 11 rebs; Cotton 5 assts) at The Jungle, RAC Arena.
ADELAIDE 36ERS 101 (Sobey 24, Johnson 20, Drmic 12, Deng, Conger 10; Johnson 8 rebs; Moore 5 assts) d BRISBANE BULLETS 91 (Patterson 24, Bairstow 20, Cadee 12, Hodgson 11; Hodgson 10 rebs; Patterson 6 assts) at The Armoury, Brisbane Convention Centre.
SYDNEY KINGS 83 (Lisch 16, Newley, Wear 13, Kickert 11, Bogut 10; Bogut 15 rebs; Randle, Lisch 4 assts) d ILLAWARRA HAWKS 68 (Jett, Blanchfield 12; Conklin 9 rebs; Conklin 5 assts) At The Sandpit, WIN Entertainment Centre.
NEW ZEALAND BREAKERS 89 (Weeks 17, Long 16, Ili, Abercrombie 14, Wesley 11; Long 13 rebs; Wesley 5 assts) d CAIRNS TAIPANS 78 (Trimble 23, Hall 14, Jawai 11, Newbill 10; Jawai 9 rebs; Trimble 6 assts) at The Orange Grove, Cairns Convention Centre.
MELBOURNE UNITED 82 (Goulding 19, Ware 18, Barlow 13, McCarron, Kennedy 10; 4 with 7 rebs; McCarron 4 assts) d PERTH WILDCATS 65 (Kay 15, Norton 12, Cotton 11; Kay 12 rebs; Jervis, Martin, White 3 assts) at The UN, Hisense Arena.