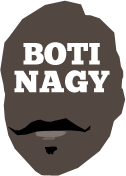 ---
Advertising opportunities available.
Please contact me.
---
There goes the neighbourhood
Tweet
SO that, pretty much is that, then. If Cleveland cannot turn a home lead in the final quarter into a win, what can it expect at Oracle Arena on Tuesday?
It can expect to see Golden State Warriors close out the NBA Championship and retain the Larry O'Brien Championship Trophy, that's what.
The Cavaliers had their "shot in the locker" with their Game 3 win, a 30-point rout that gave home fans hope the city's championship drought since 1964 could be ended.
But after playing some great basketball in what easily was the best contest of this best-of-seven series, the Cavs drowned in a sea of Splash Brother waves.
Steph Curry drained seven 3-pointers in compiling his series-high 38 points, Klay Thompson with four in his 25-point tally.
Harrison Barnes stroked 4-of-5 and Andre Iguodala knocked down a couple as Golden State hit 17 triples, an NBA Finals record.
It sits comfortably alongside the Warriors' 88th win, breaking another mark set by those 1995-96 Chicago Bulls.
Curry's return to full potency could not have been more timely.
"He's Stephen Curry," coach Steve Kerr said.
"He's the MVP for a reason.
"He doesn't have the size and strength to dominate a game physically, so he has to dominate with his skill and that's not an easy thing to do because your shot sometimes isn't going to go in.
"Tonight they went in."
The game had its feisty moments too, Warriors assistant coach Luke Walton hit with a technical foul, Kyrie Irving (34 points) throwing out a Curry shot, Draymond Green and LeBron James entangling and unhappy with each other's breath.
James' putback dunk off a missed Irving drive made it 83-81 to the Cavs in the last quarter but from there, Golden State flexed its championship muscles.
James finished with 25 points, 13 rebounds and nine assists. But he was also forced into seven turnovers as Cleveland's offence again fell into the trap of relying too exclusively on him and Irving in the second half.
That didn't work in Game 1 or Game 2. In Game 3, JR Smith and Richard Jefferson stepped up and others fulfilled their designations and paycheques.
In Game 4, it didn't work again and unless coach Tyronn Lue has some fresh ideas, it won't work in Game 5 either.
NBA FINAL
G1: Golden State 104, Cleveland 89
G2: Golden State 110, Cleveland 77
G3: Golden State 90, Cleveland 120
G4: Golden State 108, Cleveland 97
Golden State leads 3-1
NBA PLAYOFFS
WESTERN CONFERENCE
FINAL:
G1: Golden State 102, Oklahoma 108
G2: Golden State 118, Oklahoma 91
G3: Golden State 105, Oklahoma 133
G4: Golden State 94, Oklahoma 118
G5: Golden State 120, Oklahoma 111
G6: Golden State 108, Oklahoma 101
G7: Golden State 96, Oklahoma 88
Golden State wins 4-3
SEMI FINALS:
G1: San Antonio 124, Oklahoma 92
G2: San Antonio 97, Oklahoma 98
G3: San Antonio 100, Oklahoma 96
G4: San Antonio 97, Oklahoma 111
G5: San Antonio 91, Oklahoma 95
G6: San Antonio 99, Oklahoma 113
Oklahoma advances 4-2
G1: Golden State 118, Portland 106
G2: Golden State 110, Portland 99
G3: Golden State 108, Portland 120
G4: Golden State 132, Portland 125 in o/t
G5: Golden State 125, Portland 121
Golden State advances 4-1
FIRST ROUND:
G1: Golden State 104, Houston 78
G2: Golden State 115, Houston 106
G3: Golden State 96, Houston 97
G4: Golden State 121, Houston 94
G5: Golden State 114, Houston 81
Golden State advances 4-1
G1: Oklahoma 108, Dallas 70
G2: Oklahoma 84, Dallas 85
G3: Oklahoma 131, Dallas 102
G4: Oklahoma 119, Dallas 108
G5: Oklahoma 118, Dallas 104
Oklahoma advances 4-1
G1: San Antonio 106, Memphis 74
G2: San Antonio 94, Memphis 68
G3: San Antonio 96, Memphis 87
G4: San Antonio 116, Memphis 95
San Antonio advances 4-0
G1: Los Angeles 115, Portland 95
G2: Los Angeles 102, Portland 81
G3: Los Angeles 88, Portland 96
G4: Los Angeles 84, Portland 98
G5: Los Angeles 98, Portland 108
G6: Los Angeles 103, Portland 106
Portland advances 4-2
EASTERN CONFERENCE
FINAL:
G1: Cleveland 115, Toronto 84
G2: Cleveland 108, Toronto 89
G3: Cleveland 84, Toronto 99
G4: Cleveland 99, Toronto 105
G5: Cleveland 116, Toronto 78
G6: Cleveland 113, Toronto 87
Cleveland wins 4-2
SEMI FINAL:
G1: Cleveland 104, Atlanta 93
G2: Cleveland 123, Atlanta 98
G3: Cleveland 121, Atlanta 108
G4: Cleveland 100, Atlanta 99
Cleveland advances 4-0
G1: Miami 102, Toronto 96 in o/t
G2: Miami 92, Toronto 96 in o/t
G3: Miami 91, Toronto 95
G4: Miami 94, Toronto 87 in o/t
G5: Miami 91, Toronto 99
G6: Miami 103, Toronto 91
G7: Miami 89, Toronto 116
Toronto advances 4-3
FIRST ROUND:
G1: Indiana 100, Toronto 90
G2: Indiana 87, Toronto 98
G3: Indiana 85, Toronto 101
G4: Indiana 100, Toronto 83
G5: Indiana 99, Toronto 102
G6: Indiana 101, Toronto 83
G7: Indiana 84, Toronto 89
Toronto advances 4-3
G1: Atlanta 102, Boston 101
G2: Atlanta 89, Boston 72
G3: Atlanta 103, Boston 111
G4: Atlanta 95, Boston 104
G5: Atlanta 110, Boston 84
G6: Atlanta 104, Boston 92
Atlanta advances 4-2
G1: Cleveland 106, Detroit 101
G2: Cleveland 107, Detroit 90
G3: Cleveland 101, Detroit 91
G4: Cleveland 100, Detroit 98
Cleveland advances, 4-0
G1: Miami 123, Charlotte 91
G2: Miami 115, Charlotte 103
G3: Miami 80, Charlotte 96
G4: Miami 85, Charlotte 89
G5: Miami 88, Charlotte 90
G6: Miami 97, Charlotte 90
G7: Miami 106, Charlotte 73
Miami advances 4-3