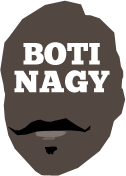 ---
Advertising opportunities available.
Please contact me.
---
Time to step up: NBL Rd.8
Tweet
THIS is it. This is the round. It is time to step up for a number of NBL clubs which previously have tantalised and teased. Are you legit?
Yes Sydney. Yes Brisbane. Yes New Zealand. Yes Adelaide. The microscope is right on you.
The Kings host Perth to tip off Round 9 and this is a Wildcats team understandably running high on confidence.
But is it at 100 percent?
Should that even matter?
The patient among us have waited for Sydney to find its identity and Andrew Gaze's talented roster has steadily been doing that. In their first match of the season against the Wildcats and at Qudos Bank Arena, this is THAT game, the one where it is time to step up and show the Kings are genuinely in the mix with Perth and Melbourne for a championship run.
* * *
ILLAWARRA hits Cairns and the same rule of thumb applies to both of these clubs. Cairns consistently shows great promise but that, and $2.65, will get you three boxes of Redheads matches at Bunnings.
Since the Hawks broke the Taipans' "first home match hoodoo," Cairns' losing streak has spun out to eight and frankly, it is too good a team to be this erratic.
Nate Jawai looked the goods again, back in Boomers' green, Melo Trimble is import gold. But fellow imports DJ Newbill and Devon Hall have been up and down, Rob Loe inconsistent and Cairns' ex-Perth trio hardly has set the league alight.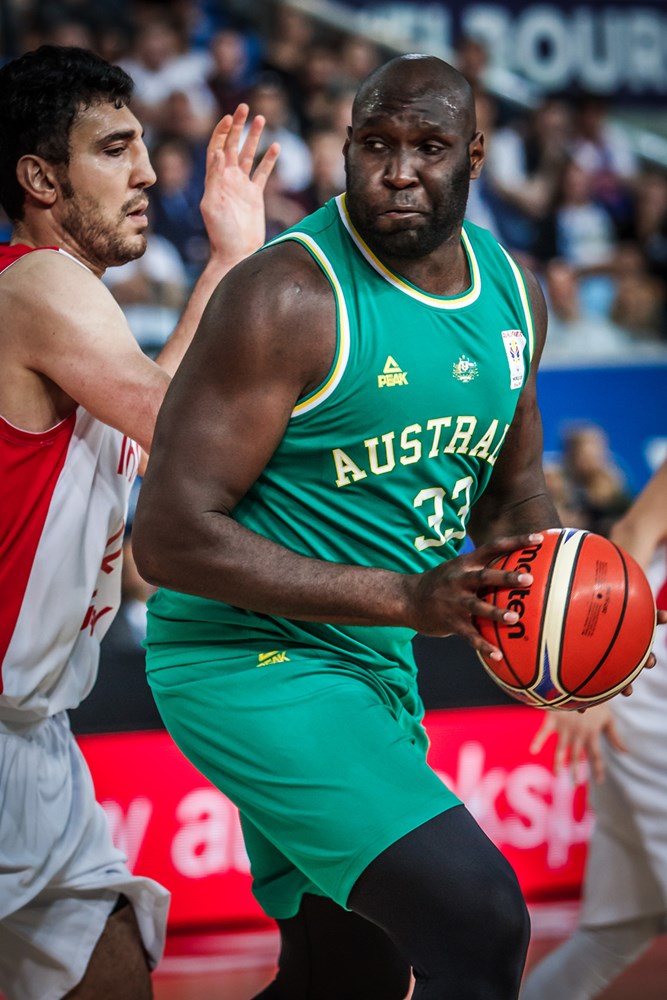 This is a club truly overdue to stop giving its fans 38 minutes and step up for the full 40.
Unfortunately for the Orange, Illawarra needs to as well. Todd Blanchfield has had some super games already, but also taken the roller-coaster down the dip a few times and of the Hawks' three imports seeking retribution, only Brian Conklin regularly gets the job done.
A win in Cairns and a win in Adelaide would bring Illawarra surging back into contention. So it is high time to step up.
* * *
BRISBANE has floated around the fringes of being good again, with Cam Gliddon enjoying his shooter's role and Reuben Te Rangi also relishing his newfound range. But too often the Bullets have disappointed.
Jason Cadee found his stroke with the Boomers this week and Brisbane's import call indicates it is serious about making a run at the post-season.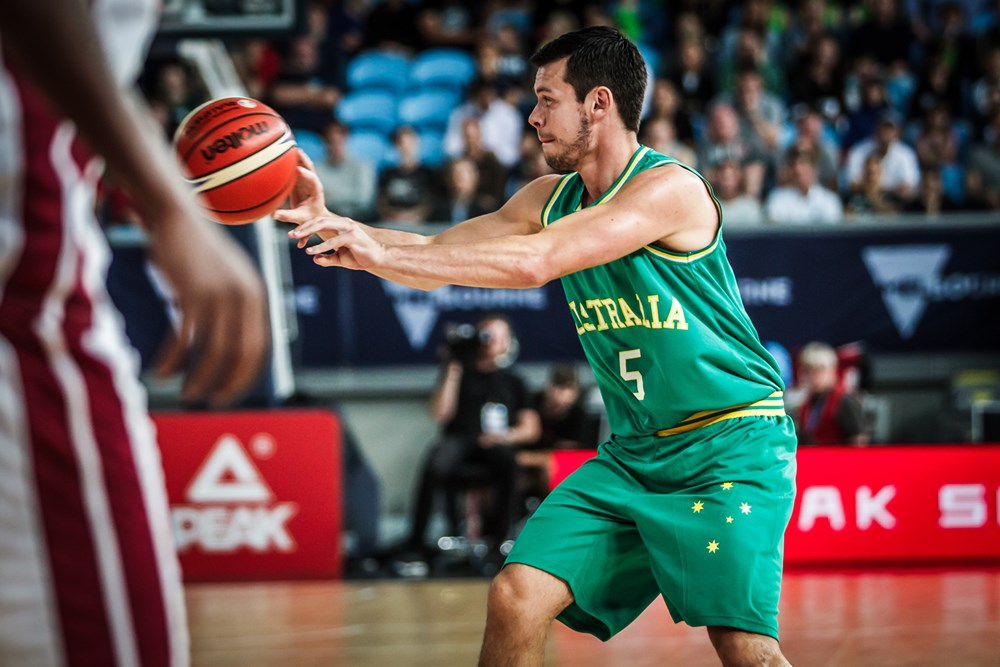 So why not start now and beat the defending champion in Brisbane? If they can't do it there, do the Bullets expect to in Melbourne?
It is time to step up.
* * *
BOASTING one of its deepest and richest teams, how disappointing has New Zealand been so far?
It dropped its home opener to Brisbane and has since toyed with being great or simply grating.
Tai Wesley arguably was the best power forward in the NBL last season, Majok Majok unable to produce in diminishing minutes, Tall Blacks Corey Webster and Tom Abercrombie equally capable of blowing opponents off the floor or disappearing into the floor.
What the hell Breakers? You couldn't pinch even one game off a depleted Perth last round?
Step up!
* * *
ADRIS DeLeon lost his job at Adelaide, not because he wasn't doing as expected but because others around him were not.
Now the club has a superstar addition in Demitrius Conger, has had time to settle him in and should be raring to make its run at the Four.
Harry Froling is improving every time he is on the floor and there's no reason this team shouldn't be in playoff contention.
In fact, the only teams which do not need to step up but to just keep doing what they've been doing are Perth and Melbourne. It's why they're #1 and #2 right now.
They haven't just set the bar, they are the bar!
* * *
ROUND 8
Perth at Sydney
V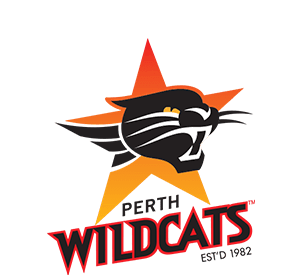 CLASHING for the first time this season, Sydney is the only team Perth has yet to beat while compiling its truly imposing 10-1 record. The Wildcats regain inspirational captain Damian Martin from injury (calf) and injured MVP Bryce Cotton also has travelled to Sydney and will be a game-time decision. Perth already (repeatedly) has shown it is the sum of its parts and not about individuals but this is THE game for the Kings, the one where they can show they are legit in any championship conversations. Perth has the defenders to match Sydney's offensive output and the character to rise to the occasion. But with so much cred riding on this, Sydney must win.

REST OF ROUND 8
Illawarra at Cairns
THE Hawks started the 2018-19 season off badly for the Taipans in Cairns, ending the club's successful winning streak in home openers with a relatively comfortable 104-93 win. The Orangemen now have lost seven additional games since, their opening round road success in Brisbane a long distant memory. Mike Kelly's men have had a fortnight to prepare for this and it really is a coin toss situation. But if Cairns is to be anything other than a "tough team to beat" but one which is imminently and regularly beatable, this is the night on which it must prove it.
Melbourne at Brisbane
THE champs had a harder game than expected when they beat Brisbane 102-94 in Round 6 so no-one at United will be pencilling this in as any sort of "cert". The Bullets made a move, finally releasing Stephen Holt and bringing back Jeremy Kendle as a stop-gap while continuing its search for a new high-calibre import. Melbourne has continued to get the job done while waiting for Chris Goulding to return to his best but if Brisbane is going to be active in the post-season, this is the type of home win it has to get. Jason Cadee finding his touch with the Boomers can't hurt either.
Sydney at New Zealand
TWICE already Sydney has proven New Zealand's master this season but having already played this round while the Breakers had only this game to prepare for, leaves the Kings at a double disadvantage. Whether New Zealand can take advantage though is the big question, failing to seize two golden opportunities last round against an injury-vulnerable league-leading Perth. Staring at an eighth loss in 12 games would leave the Breakers' playoff aspirations floundering, but it is difficult to see them finding the composure and consistency necessary, unless Sydney doesn't bring its A-game.
Illawarra at Adelaide
HAVING rebounded in Wollongong by smacking Adelaide in controversial circumstances, Illawarra will enter Adelaide knowing the 36ers are seething and anxious to again dole out an emphatic beating. They can too, laying in wait while the Hawks first negotiate Cairns. Veteran champion David Andersen is sure to receive a hostile reception, as will Jordair Jett and it will fall heavily on coach Rob Beveridge to devise a game-plan that can slow the 36ers' athletic greyhounds. Jacob Wiley, in particular, will be fired up after his incorrect expulsion last game and Demitrius Conger - while wondering if Adelaide has any other opponent than his former team - should shine again.
Cairns at Perth
PLAYING with such confidence and self-belief, Perth starts with a powerful mental edge over Cairns which, by now, must be dealing with some nagging doubt about its ability to beat the best. The return to Perth of former Wildcats Nate Jawai, Lucas Walker, Jarrod Kenny and Dexter Kernich-Drew should draw out their best, while Melo Trimble can always be relied upon. On paper, there's no reason Cairns cannot win. But this isn't played on paper, it's played in The Jungle, where the Wildcat is a beast. Perth comes at teams in waves and has the shot-makers in the clutch too.
Brisbane at Melbourne
ALWAYS tough to beat in Melbourne, United will store the lessons learned in Brisbane to set up a home win. Wise to any strategies the Bullets employed in Brisbane, Melbourne will draw more from its unsung Boomers duo of David Barlow and Craig Moller, while knowing what it will get from Josh Boone, DJ Kennedy and recruit-of-the-year Mitch McCarron. If Casper Ware goes off, then Brisbane will need someone from its offensive-oriented backcourt to step up defensively. Most likely that will be Adam Gibson off the bench but Melbourne will be primed for this home win.