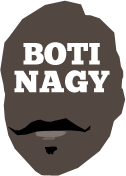 ---
Advertising opportunities available.
Please contact me.
---
TOTW Rd18: Snakes alive! And Phoenix phlummoxed
Tweet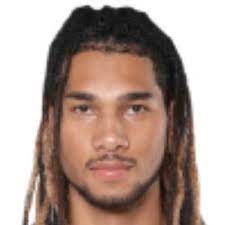 IT was tough to split two teams from NBL Round 18 after regional outfits Illawarra Hawks and Cairns Taipans turned in significant back-to-back victories at home and on the road in the quest for "Team of the Week" honours, Xavier Rathan-Mayes and Keanu Pinder enjoying stand-out rounds.
The Hawks were down import playmaker Tyler Harvey but Rathan-Mayes stepped into a starter's role and enjoyed 14 points, six boards, five assists, two steals and a block as Illawarra saw off Brisbane 87-70.
Justinian Jessup had 29 points in that one before the Hawks backed up in Melbourne against the league leaders and won 96-90, making it two wins in successive games against United at John Cain Arena. And when isn't beating the top team sweet?
Rathan-Mayes had 26 points, six rebounds, eight assists and four steals to average 20 points, 6.0 rebounds, 6.4 assists, 3.0 steals in Illawarra's two key wins that have set up their season.
Since Round 14, the Hawks have salvaged their season and now, again, look like contenders.
In Cairns, Keanu Pinder had 21 points on 9-of-11 shooting, 13 rebounds, three assists, two steals and a block as the Taipans crashed South East Melbourne's playoff party 90-85.
Scott Machado paired 11 assists with 16 points and all five Taipans starters scored in double figures as the Snakes reduced the Phoenix to finals spectators in 2022.
Bear in mind here too that key Orangemen Tahjere McCall, Stephen Zimmerman and Mirko Djeric DID NOT PLAY in this match which determined SEM's finals fortunes! Hats off to Cairns coach Adam Forde.
To then back that up by beating New Zealand 87-77 on the road meant the Taipans not only wrecked the Phoenix's finals hopes but consigned the Breakers to a last-placed finish, all in the same round.
Pinder again led the way with 21 points on 9-of-14 shooting, 10 rebounds, five assists, two steals, two blocks meaning for the round he averaged 21 points at 72 per cent, 11.5 rebounds, 4.0 assists, two steals and 1.5 blocks.
This is a guy who last year with the 36ers could not score and could not stop anyone from scoring, turned the ball over and basically had no game to speak of, despite being a starter!
As the season wore on, he threw down some spectacular dunks and soared for some huge shot rejections. But again, those are more about athleticism and timing than anything else.
Few suspected Forde could turn Pinder into a not-so-secret weapon but if he isn't the frontrunner for the NBL's Most Improved Player, there should be a Royal Commission.
Bul Kuol also has served notice he is going to be a player and Majok Deng has found a level of consistency that has been absent from his often spectacular game.
It was something of a toss up then to determine whether Illawarra or Cairns had the better round. Considering the Hawks beat United last week too, while little was expected of a Taipans team which, in effect, determined the fate of its opponents, they narrowly got the nod as our Team of the Week.
MEANWHILE South East Melbourne, a two-time Team of the Week winner, this round came home with the Team of the Weak As P!$$ title after being unable to summon the willpower, determination or commitment to keep alive their playoff dream against a severely weakened and vulnerable Cairns lineup. Say 'bye bye' to 2022.
BASKETBALL ON THE INTERNET TEAM OF THE WEEK
Round 18 Cairns Taipans
Round 17 Tasmania JackJumpers/Sydney Kings
Round 16 Illawarra Hawks
Round 15 Perth Wildcats
Round 14 Illawarra Hawks
Round 13 South East Melbourne Phoenix
Round 12 Tasmania JackJumpers
Round 11 Sydney Kings
Round 10 Tasmania JackJumpers
Round 9 Tasmania JackJumpers
Round 8 Perth Wildcats
Round 7 Adelaide 36ers/Brisbane Bullets
Round 6 New Zealand Breakers
Round 3 Melbourne United
Round 2 South East Melbourne Phoenix
Round 1 Tasmania JackJumpers
BASKETBALL ON THE INTERNET TEAM OF THE WEAK AS PI$$
Round 18 South East Melbourne Phoenix
Round 17 Perth Wildcats
Round 16 Not awarded
Round 15 Adelaide 36ers
Round 14 Not awarded
Round 13 Not awarded
Round 12 Cairns Taipans
Round 11 Not awarded
Round 10 Not awarded
Round 9 Brisbane Bullets
Round 8 Not awarded
Round 7 Sydney Kings
Round 3 Adelaide 36ers
Round 2 Not awarded
Round 1 Not awarded