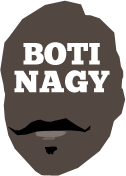 ---
Advertising opportunities available.
Please contact me.
---
Ultimate penultimate round: NBL Rd.17 Preview
Tweet
IT may be the penultimate round of the NBL regular season, but for a whole host of teams, it looms as the "ultimate" round.
Take New Zealand, for example. The "Heart" Breakers now have slumped to a 10-14 win-loss record but are they completely out of the playoff picture?
Not if they win their last four games and other results fall their way. Sure, that may be as likely as me nailing the Lotto numbers this week, but where there is hope, there is life.
Ultimately though, a loss to either Adelaide or Illawarra - both also fighting for their playoff lives - ends it because there is no making it back from a 15-loss (or worse) position. Just ask Cairns.
That said, the lowly Taipans may still determine which teams join Melbourne, Perth and Sydney in the Final Four, historic for the fact it is the first time teams from those cities have formed the top three.
Cairns hosts playoffs wannabe Brisbane, having twice already blanked the Bullets. The Taipans also lost heavily in their most recent meeting but then, it is the Orange's only game this round, while Brisbane heads north after first negotiating Illawarra.
A loss by Brisbane would bring up its 14th defeat, possibly putting the four out of reach. But the same holds true for the Hawks, making this, the ultimate penultimate showdown.
Incredible.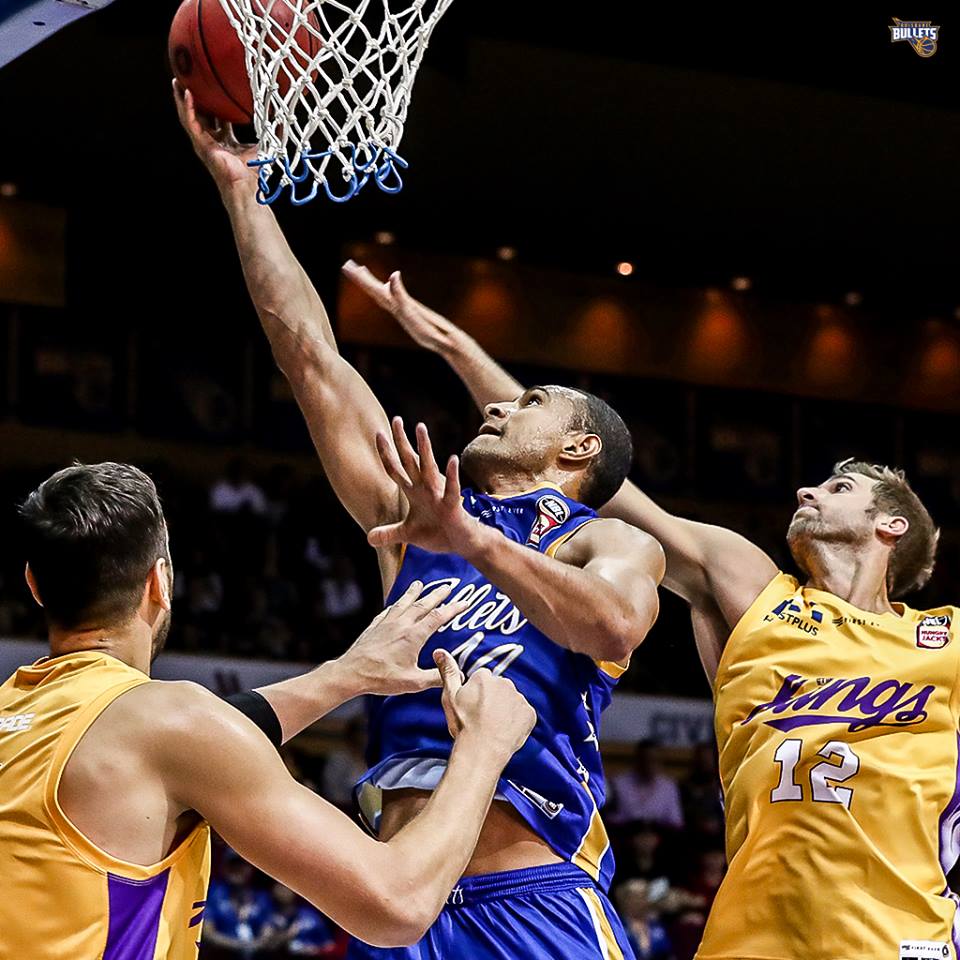 ROUND 17
Adelaide at New Zealand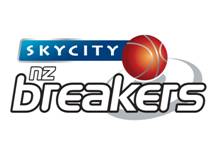 V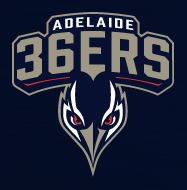 THE Breakers are the league's under-achievers for sure, but they have handled Adelaide fairly comfortably this season. They beat the 36ers by 20, lost by 11, then beat them by eight in Adelaide last month to go into tonight's match fairly confident at home. Like many, the 36ers have been a rollercoaster ride this season and it may be too easy to get overwhelmed by their last game, a road win in Cairns. Ramone Moore's return should ease the backcourt pressures but restricting Shawn Long could be an issue. Plus Finn Delany plays above his averages against the Sixers. Still, with the Breakers aware they realistically are gone, and the 36ers well in the playoffs hunt, that motivation should prove the difference. Previously: NZ 114 d Adel 94, Oct 28; Adel 109 d NZ 98, Dec.30; NZ 104 d Adel 96, Jan 4. NZ 2-1 in series.

THE REST OF ROUND 17
Illawarra at Brisbane
BOTH on 12-13 win-loss records, realistically the loser of this is out of the race for fourth spot. Illawarra has had to battle all season just to be in this race while Brisbane, in contrast, looked a championship favourite just a few weeks ago. Then the four-loss streak, which took it from 12-9 to 12-13 and out of the four, began. Admittedly, three of those four defeats were to Sydney but there is little doubt a team with the depth of talent the Bullets now boast should not be in this situation. No-one expected that much of the low-budget Hawks, so they can hit Brisbane under far less pressure than their hosts. Coaches Andrej Lemanis and Rob Beveridge have a personal rivalry dating back to their championship clashes as coaches of NZ and Perth respectively which also adds a dimension. But Brisbane must respond tonight. Previously: Illa 86 d Bris 78, Oct.27; Bris 104 d Illa 85, Nov.22; Bris 100 d Illa 74, Dec.31. Bris 2-1 in series.
Melbourne at Sydney
SYDNEY has lost its past 10 games to Melbourne and hosts the reigning champs behind 0-3 this season. Having beaten Perth, and the other playoff contenders Adelaide and Brisbane, Sydney cannot go into the playoffs on a 0-4 streak to Melbourne if it is to enjoy championship credibility. Simply, it is a "must win" for the Kings' confidence and right now, they do again appear to be rolling. Three wins over Brisbane in the past two rounds all were different in their execution, and the matchups in this showdown are mouth-watering. Randle v Ware, Lisch v McCarron/Goulding, Newley v Kennedy, Wear v Barlow, Bogut v Boone, quality benches to come in. The Kings must get this one. Previously: Melb 77 d Syd 70, Nov.5; Melb 84 d Syd 82, Nov.24; Melb 75 d Syd 70, Dec.23. Melb 3-0 in series.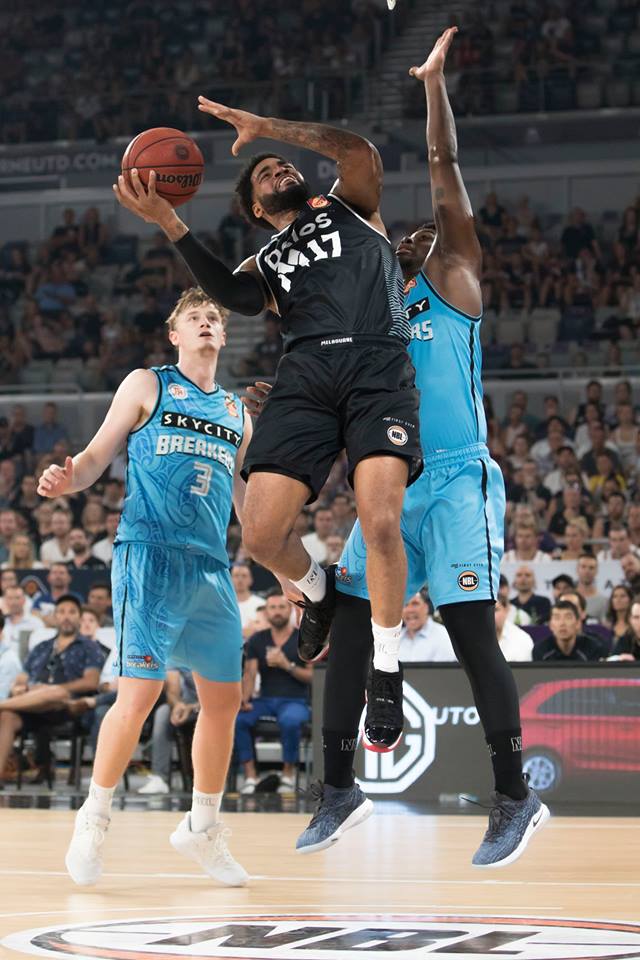 Brisbane at Cairns
RIGHT from the opening round, Cairns has delivered its intrastate derby rival Brisbane a couple of hefty body blows and a win in this one would probably equate to the KO blow. Nate Jawai (knee) returns to Mike Kelly's lineup in what will be the Taipans' final home match of the season and the last opportunity for the Orange Army to properly farewell retiring club hero Alex Loughton. How might that influence the Taipans' approach? Meanwhile the Bullets have to reproduce the form they showed last time against Cairns in Brisbane when they won by 31. First handling Illawarra in Brisbane adds to the degree of difficulty for Brisbane in what is a "must win" for it. Previously: Cns 88 d Bris 70, Oct.13; Cns 109 d Bris 80, Jan.3; Bris 99 d Cns 68, Jan.19. Cns 2-1 in series.
New Zealand at Illawarra
THEY have played twice and split the two but just which team comes out of this one with the W easily could be pre-determined as a consequence of their first games in this round. If the Breakers have lost tonight to Adelaide, and Illawarra gone down to Brisbane, they would definitively be out of the playoff race, making this a dead rubber. But with this and a further meeting to come, pride still should play a role as the loser most likely finishes seventh, the winner sixth. Yes, it's small potatoes indeed but obviously, if they both come in as winners, the stakes are much higher. At home and with Shawn Long in All Star form, you have to lean to NZ. Previously: NZ 96 d Illa 79, Dec.21; Illa 107 d NZ 96, Jan.18. Series tied 1-1.
Melbourne at Adelaide
UNTIL a couple of weeks ago in Adelaide, matches between the 2018 grand finalists had been very competitive, Melbourne winning the first matchup by three, Adelaide then beating United by two under the stars on Boxing Day. But last month United came into Adelaide and slapped the 36ers around in front of a hushed home crowd. Tip-off time has changed to 2.20pm at Titanium Security Arena but it is the 36ers who will need to change if they are to reverse their last loss to Melbourne. Disintegrating into hero-ball will not get it done for the Sixers, who have looked slick and very good on those occasions they have moved the ball to open shooters. If they have learned their lessons, the Sixers could get this one. Previously: Melb 75 d Adel 72, Oct.21; Adel 103 d Melb 101, Dec.26; Melb 114 d Adel 91, Jan.28. Melb 2-1 in series.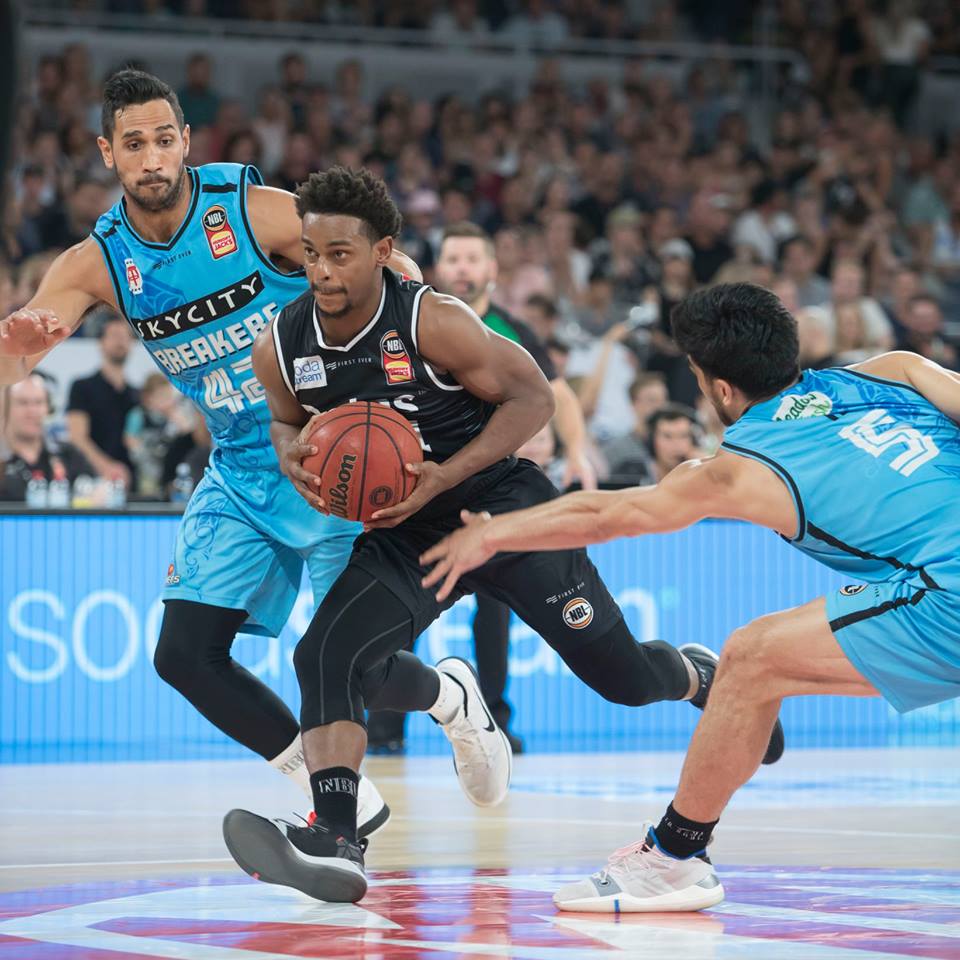 Sydney at Perth
CASUAL NBL fans may be surprised to learn Sydney leads Perth 2-1 this season and even beat the Wildcats at The Jungle late last year. Cast your minds back and you may recall David Wear hitting the match-clinching 3-point basket. It should be an easy Wear memory to access because he hasn't done a whole lot, other than that. Super clubman and Wildcats stalwart Greg Hire announced his pending retirement this week so Red Army fans will be extra loud (there are more games yet for Hire, and maybe even a fourth championship) and intimidating. Many will also recall Perth smashed the Kings in Sydney by 20 a couple of weeks back. This should be a super contest and a Sydney win would be no shock. But Perth is resembling its "Wildcats Basketball" self lately, making it very tough at home. Previously: Syd 77 d Per 72, dec.6; Syd 98 d Per 97, Dec.14; Per 88 d Syd 68, Jan.27. Sydney 2-1 in series.