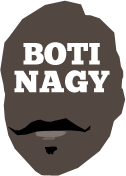 ---
Advertising opportunities available.
Please contact me.
---
V for Vendetta...er, Victoria
Tweet
IS it still "suffering from paranoia" if they really are out to get you?
It's an interesting question and somewhat unique to Adelaide because history definitely reinforces the longstanding belief in the city of churches that many and varied NBL managements have been "out to get" the club.
Some point way back to the post-Ken Cole, pre-Mike Dunlap era in the 80s-90s as the birth of the rift when the 36ers tried legal action to allow naturalised players to circumvent what back then was a three-year waiting period to be eligible as unrestricted players.
Sixers fans can quote a legion of examples of NBL stonewalling on issues which would have assisted the club, and that's across the many and varied league administrations, way before today's management system.
When Perth and New Zealand reps were essentially running the league a while back and suddenly declared anyone born in the Oceania region was eligible to play as a local – the Wildcats had found Earnest Ross and the Breakers' Tai Wesley had Guam-backgrounds (although Wesley is born in Utah!) – Adelaide was the outspoken club demanding to see this alleged new ruling in print.
You know, it's the little dog at the pound that barks a lot.
None of that has changed under the league's current stewardship.
Last season in the same round rookie import and now NBA forward Terrance Ferguson was cited by the Games Review Panel for throwing an elbow at Mark Worthington, United's Tai Wesley also was cited for a similar action against Perth's Jameel McKay.
Ferguson copped a two-match ban for an incident despite minimal or no contact – Wortho might have killed him if there had been – while Wesley received a one-game suspension.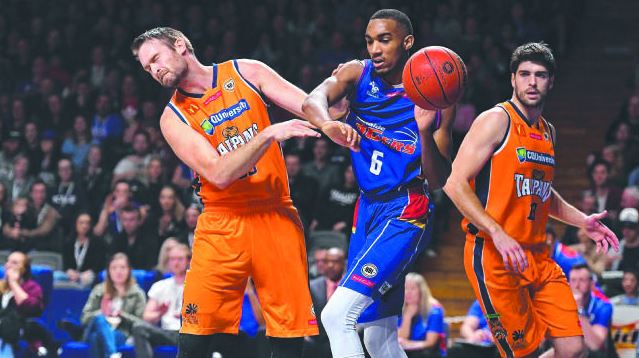 An early plea meant Ferguson's suspension was reduced to one game. Wesley's early plea led to a $500 fine. But here's the rub. Ferguson could not have made any real contact or Worthington would have reacted in kind, rather than veer away to avoid contact.
Wesley chipped McKay's tooth when he swung his elbow and it hit his face.
So how were the two incidents adjudicated so differently?
Come the 2017 NBA draft and Ferguson makes it onto Oklahoma City Thunder's roster and now NBL boffins are puffing out their chests and claiming bragging rights for the league on the basis of the 18-year-old's success here.
Did the league promote him a lot while he was here?
Not so much. But it was happy to have him suspended and that's the kind of inconsistency which simply irks Adelaide fans.
Perhaps, rightly so.
It was 36ers coach Joey Wright who heavily was involved in the recruitment of Ferguson, in conjunction with the Adelaide-based Dream Academy which spent a lot of time developing him to be NBA-ready.
As a result, it drew a spotlight onto the NBL which it hasn't before enjoyed, bringing NBA scouts and assistant coaches in legion to this country. The positive fall-out was huge for Australian basketball and evidenced by the record number of NBA Summer League opportunities.
You can't help but wonder at what point will the NBL narrative, which insists on painting Wright as a perennially angry man, finally show him in anything other than a blinkered, self-serving light?
A $5,000 fine for comments he made after Game 1 for honestly answering a question about the erratic nature of the officiating with: "Once again, who should I talk to (about it)? Talk to Melbourne about Melbourne?"
It's a commonly held belief, and not just in Adelaide. (See here as to why.)
So it's now OK to challenge the way the games are being officiated, just don't mention there is no real recourse?
(Because it's not as if United coach Dean Vickerman or his captain Chris Goulding haven't done that as well.)
But you see something like this happen (below) with David Barlow moving under an airborne Josh Childress and later the pair clashing in an incident which ends Childress' championship campaign and you cannot help wonder would the GRP have jumped all over that if the tables were turned and that was say, Casey Prather crashing down over an Anthony Drmic?
It's not paranoia to feel fairly confident of the answer.
It's reality.