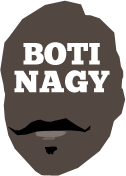 ---
Advertising opportunities available.
Please contact me.
---
WATN#1: Wheels still rolling
Tweet
THE adventures of Brett Wheeler – multiple NBL champion and grand final appearances record-holder – warrant far more than a "Where Are They Now?" feature, probably closer to a documentary and/or movie.
Revisiting life with Brett is the first in a series of Where Are They Nows (WATN), this No.1 feature will be a hard one to top. I caught up with the legend today for this report:
IN THE WILDERNESS
WHEN an angry elephant is charging an open jeep somewhere in the wilderness of India, few would be squinting at the animal to see its ears.
But in that hairy moment, that's precisely what Brett Wheeler was doing. There was method to his madness though, as the bull elephant bore down on him and his driver.
"If the elephant's ears are flapping, you know it is bluffing," Wheeler said, sharing local wisdom of such animal vagaries.
"It's bluffing because you might have given it a scare or something so it's trying to give you a hurry up.
"But if its ears are back, then it's best to beware because it is serious and charging with intent."
Fortunately, Wheeler's elephant's ears were flapping and he was only making a trunk call.
"It certainly was scary there for a bit."
Wheeler was on a trip to India for Red Dust, the not-for-profit health promotion organisation that delivers innovative strength-based programs and community development projects in partnership with remote indigenous communities in the Northern Territory.
He has been a part of the program since his early days as an NBL player when he first started visiting Outback communities and loving every minute of it.
"The late John Van Groningen, Jeff's brother, got me involved (with Red Dust). Originally a handful of basketballers would go to remote areas and do Outback clinics," Wheeler said, the wiry 208cm centre becoming a regular on these treks.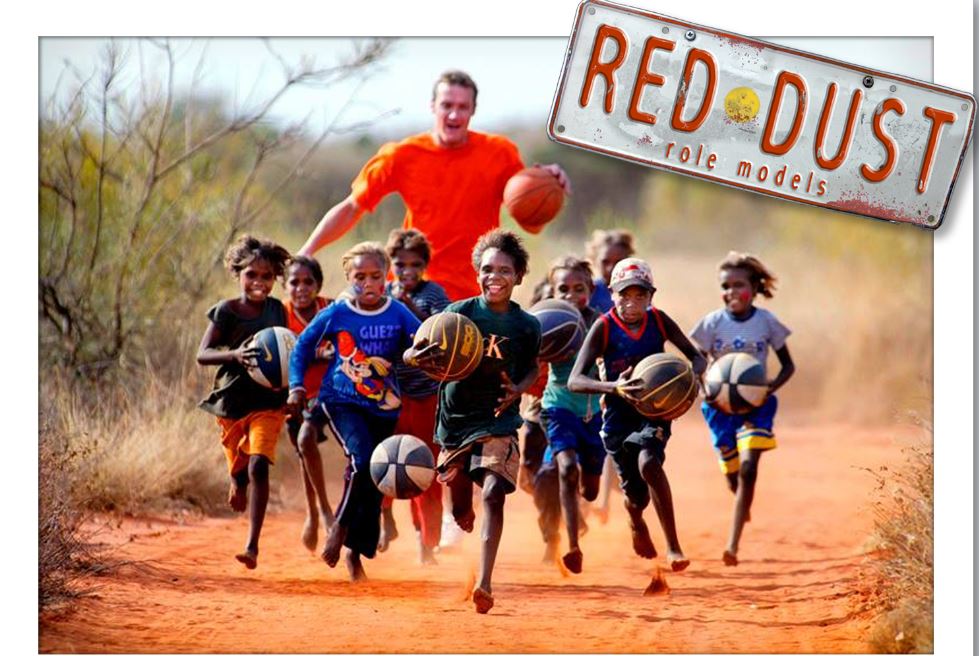 Inevitably, Red Dust grew, also embracing football, cricket, rugby clinics and moving on to music, art and dance.
"We went to a lot of western desert communities and I really enjoy heading out bush," Wheeler said.
Red Dust went international with cricket's greater involvement and when former Australian Test captain Allan Border jumped aboard, it was off to India.
"A local guy took us out on safari and I got some great pictures of lions and leopards (in the wild) before we were charged by the elephant."
Now 45, Wheeler remains the gregarious, artistic and creative person he always has been, currently living again in Melbourne while wrestling with the wanderlust that truly emerged through his Red Dust involvement.
Before that, basketball was his big priority, moving up through the ranks in South Australia as a junior at Noarlunga City Tigers, later crossing to South Adelaide Panthers.
In 1991, he broke into the Adelaide 36ers' NBL team, in 1994 playing in the first of a league record eight Grand Final Series.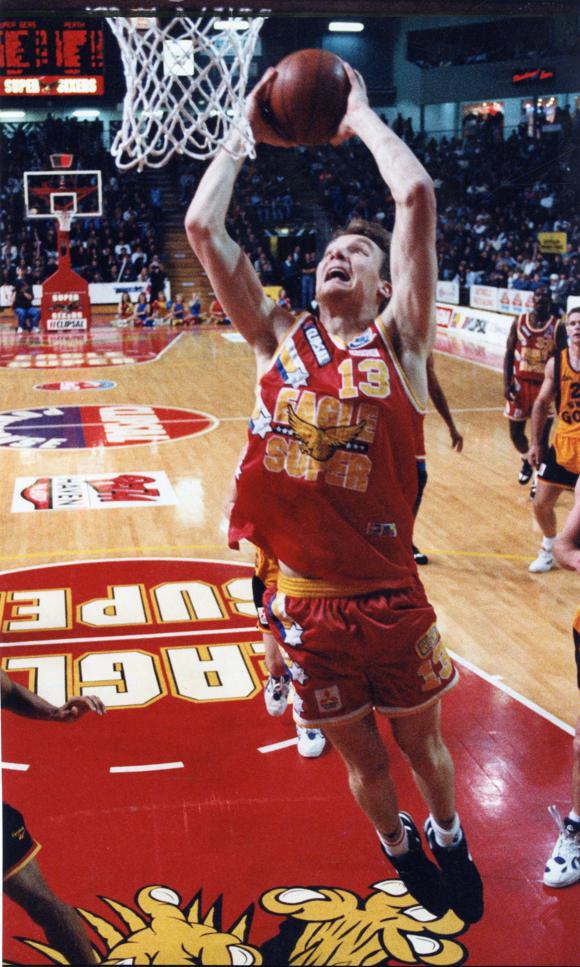 The Sixers lost that year to a North Melbourne Giants team coached by Philadelphia 76ers' NBA coach Brett Brown.
Crossing to South East Melbourne Magic in 1998 to play under the NBL's most successful coach Brian Goorjian, Wheeler suffered the ignominy of losing the Grand Final Series that year to … the Adelaide 36ers.
The Magic merged with North Melbourne the following season to become Victoria Titans and Wheeler was among the big pool of players the new franchise retained.
In the Titans' inaugural 1998-99 season, they made it all the way to Wheeler's third Grand Final Series … and lost to Adelaide 36ers.
Finally in 1999-2000, the Titans overcame the 36ers in an epic semi final series and on to the Grand Finals against Perth Wildcats.
The Wildcats won and by this stage, Wheeler was entitled to fear he might be jinxed to never wear a championship ring.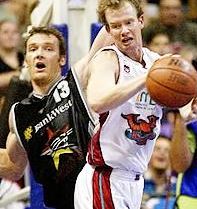 If you can't beat them, join them, Wheeler's basketball journey taking him to Perth for the 2002-03 season. True to form, the Wildcats reached the Grand Final Series.
True to Wheeler's luck, they lost, beaten by Goorjian and his Sydney Kings for the club's historic first championship.
Wheeler reunited with Goorjian the following season, his journey taking him to Sydney where the now defending champs made it back to the Grand Finals against crosstown rivals West Sydney Razorbacks.
This was the first time the NBL trialled a best-of-five Grand Final – it had been best-of-three since 1986 – and, typically for Wheeler, it was an emotional grind.
West Sydney led 2-1 after an epic 82-80 Game 3 overtime win which, just the previous year, would have made the Razorbacks champions.
Sydney gutted out an 82-77 Game 4 win with Wheeler working tirelessly for a game-high 15 rebounds.
GORILLA GONE, UNTIL AFRICA
IN the deciding Game 5, he contributed 18 points at 83 per cent and 11 rebounds, while blocking four shots in his relentless drive to end the drought.
He succeeded.
"The feeling? It was complete relief," he recalled.
"You know, in the last few minutes when you sense we're going to get this done, you see that (the jubilation) take over.
"People are jumping up and down, you're so close but for me, I was just feeling relief.
"That was until (captain) Matty Nielsen full-on jumped into me and bear-hugged me.
"It didn't really hit me until a few days later when I was driving somewhere and I remember just thinking: 'Today's a good day'.
"I had gotten that 200-pound gorilla off my back.
"Goorj was very happy for me. He said it, that it isn't easy putting yourself in that position. He was pretty happy for me."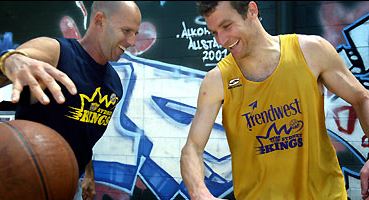 Goorjian and Wheeler enjoyed a unique relationship which involved some private hijinks away from the court.
"He started it," Wheeler said of his almost legendary pranks on the unsuspecting coach.
"No, really, he did. I remember we finished training one day and I went out to my car and he'd put some shiny gel on the handle of my car.
"I put my hand on it and I turned back to see him cackling: 'Wheeler, I got you!'
"I just thought, was that the best he could do?"
In retribution, Wheeler wrote "Honk if you're balding" in zinc cream on Goorjian's car.
"He was telling the story about how he was driving to the game and people were honking at him and he was waving back thinking: 'Yeah, this is great. I'm Brian Goorjian baby.'
"Another time, I put a 'For Sale' sign on his car and this couple pulled him over and asked him how much he wanted for it!
"He didn't know what they were talking about."
Wheeler's favourite prank though came during a period when he was injured and could not train.
"I was sitting there watching practice and Goorj said to me: 'Wheeler, go do something'.
"I went off to buy myself a drink, probably an iced coffee and noticed they were selling these whopping 600m rolls of Glad Wrap.
"I bought some and for the hours they were training, I wrapped his car in gladwrap. I wrapped it everywhere, under the car, over it, the sides, everywhere. It took him four hours to unwrap his car."
Wheeler won a second NBL championship with Sydney in 2005, but in his third year at the Kings, played in his eighth and final Grand Final Series, a 3-0 sweep by his old friend Chris Anstey and the Melbourne Tigers.
He closed the door on his NBL career by completing the full circle, returning to the Adelaide 36ers for his final 2006-07 season.
Across 448 NBL games, he averaged 8.5ppg at 54 per cent, and 6.0rpg.
WALKABOUT
"I pretty much went walkabout after that," he said.
"I put a lot of my stuff into storage and with no more basketball, felt completely free to do whatever I wanted."
What he wanted was to see more of the world.
"I went backpacking for a year straight," he said.
"I went through Europe, met up with Matty Nielsen in Lithuania, spent three-and-a-half months in Africa, places like Rawanda and Uganda, looking at gorillas.
"I got within six or seven feet of a silverback, it was amazing. He was completely calm. That was one of those 'once in a lifetime' experiences."
Wheeler had another of those 'once-in-a-lifetime' experiences in the same place a year later with Adelaide comedian and friend Mickey D, though this one wasn't quite as pleasant.
"Mickey D invited me to tag along (on his African tour) and a year later I was back in the same spot.
"We did a cross at one of the lakes and out of nowhere the Rawandan Army appeared, loud and angry.
"They had automatic weapons and were yelling at us."
To say the entourage felt threatened by the loud and aggressive soldiers would be an understatement.
Fortunately, Wheeler's crew had all the appropriate paperwork to be in the region.
"It settled down then," he said.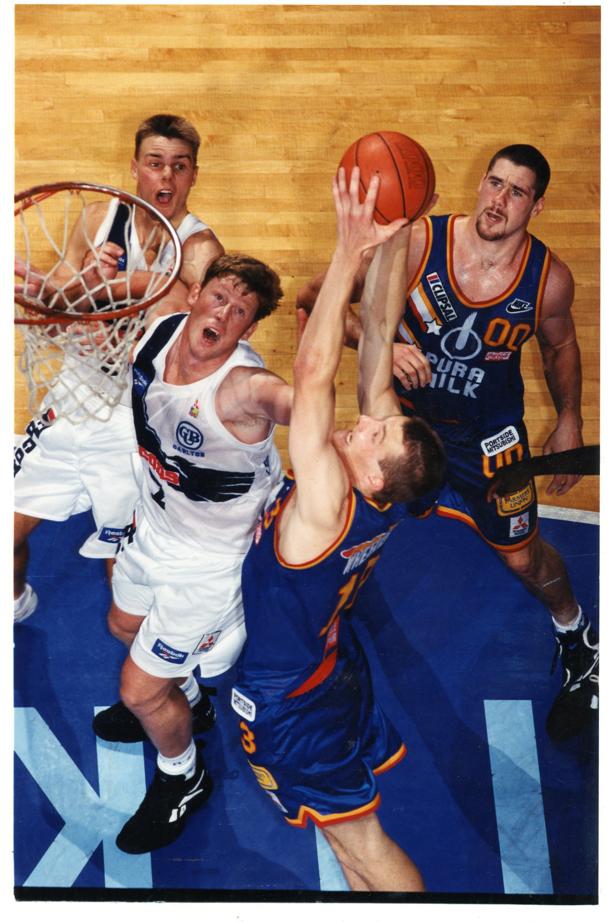 What also appears to have settled down is Wheeler's long battle with an incurable liver illness called primary sclerosing cholangitis.
A disease which affects the bile ducts within and outside the liver, without a liver transplant, life expectancy from diagnosis is between nine and 11 years.
Wheels now has lived with the condition for almost 20 years.
"There is no cure but I've been juggling western and Chinese medicines and while there is a lot of scarring on the liver, I feel like I've dodged a bullet," he said.
Doctors are baffled at how he is still alive but Wheeler appears to have found a mix of remedies, which, combined with his fitness as an athlete when first diagnosed, seems to be working.
"About three times a year I might get a bad fever and feel pretty average," he said, recounting one severe occasion when he was hospitalised at Coober Pedy while heading toward the Outback on a Red Dust mission and for a funeral.
Eventually transferred to Adelaide, he missed the funeral and fortunately avoided having one of his own.
"I guess I'm pretty fortunate," he said, the NBL community rallying around him in 2009, staging a State-of-Origin game between South Australia and Victoria at Titanium Security Arena to help raise money for his treatments.
Hugely embarrassed by all the fuss – "There are people far worse off than me," was his humbled mantra at the time – players such as Brett Maher, Joe Ingles, Luke Schenscher, Mark Worthington, Luke Kendall, Igor Hadziomerovic, Jason Smith, David Stiff, Glen Saville, Chris Anstey, Brad Davidson, David Barlow and Mat Campbell all rallied to be a part of the match.
WOOKIE OF THE YEAR
IT wasn't the first time Stiff tried to help him, desperately trying to reach Wheeler ahead of filming for the third in the Star Wars' prequel trilogy, "Revenge of the Sith".
Being shot in Australia, the casting call had gone out for tall men to play wookies and Stiff was among those signed on.
At the time, Wheeler was one of the biggest fans of the Star Wars movie franchise in Australia, collecting memorabilia and loving the original three films in the George Lucas series.
When the first of the prequels came out, Wheeler bought scalped tickets to attend its New York premiere.
Yet now here he was with the chance to actually appear in the Star Wars films, and he was not returning phone calls.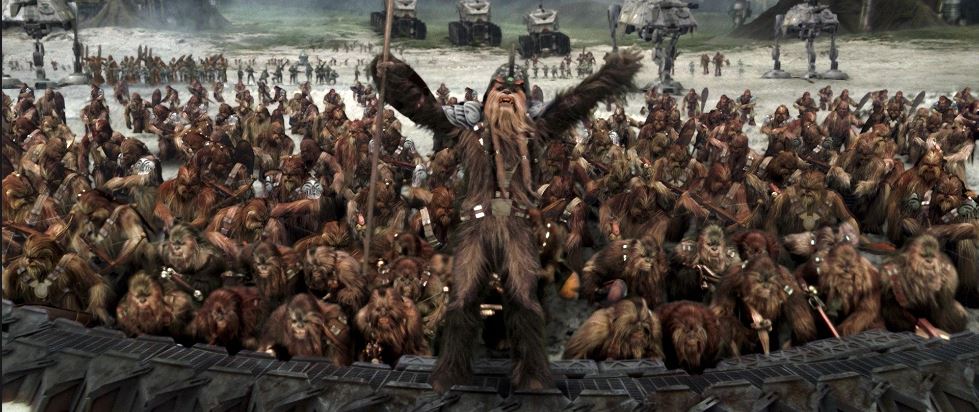 "Yes, I learned a lesson about not returning calls," he said.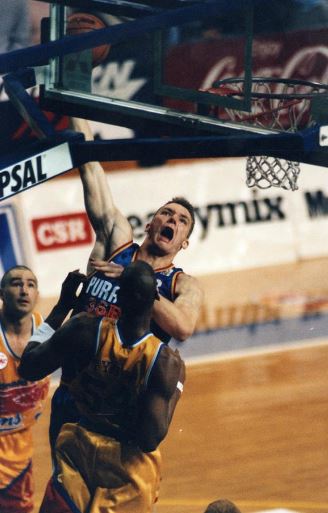 "Axel Dench, David Stiff, Michael Kingma – there they are up on the big screen and their names are there in the credits."
Wheeler's, sadly, is not.
"Yeah well, I missed going to Ray Romano's birthday party while I was backpacking in Los Angeles," Wheeler said.
"A buddy of mine (in LA) knew him and asked if I wanted to go to Ray Romano's birthday party? But, you know, it meant hiring a tux.
"I just didn't get organised."
So maybe not everyone loves Raymond.
Everyone does seem to love Russell Coight, Glenn Robbins' alter-ego in the comedy series "All Aussie Adventures".
There's a new season coming and the 208cm Wheeler actually is Robbins' stunt driver in some scenes.
He also works on set design for schools such as Melbourne Grammar, has worked on and been inspired by bush-related documentaries, including the stolen generations.
And currently he also has work at the ABC creating "fun pieces" for "Whovians", a comedy panel chat show hosted by Rove McManus for fans of sci-fi television series "Doctor Who".
"I recently returned to Adelaide for a year because I felt I hadn't spent much time with my family, my niece and nephew, brother, mum," he said.
"I'm not sure if I'm semi-retired or looking to settle down and get a job."
That is until the wanderlust kicks in ... the elephant in the room. Just remember to check its ears.