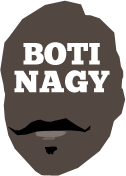 ---
Advertising opportunities available.
Please contact me.
---
WNBL blowing it: Just Wrapping
Tweet
THAT renowned basketball philosopher Chuckles Harmison best is remembered for his pearl of wisdom that said: "The tighter the season, the more aggro at the refs."
He's part right, of course (which for Chuckie was a very good strike rate).
Truth is, the tighter the competition, the more scrutiny on the officials because their ability - or otherwise - is more starkly exposed.
There's more at stake in a one-point game than a 30-point blow-out, obviously. And when a comp is as even as this season's compacted WNBL, there's more of the former, and calls all count.
Bad calls don't just effect a player. They effect a game, a result, a career, many careers, playoff chances, clubs' futures.
It's no small thing.
Having officials you cannot fully trust or have faith in is a galling state of affairs.
And that's exactly where the WNBL is. (So too the NBL, but that's for a different time.)
Tech fouls and USFs were flying at the Cluster Round in Melbourne, Suzy Batkovic, Cayla George, Toni Farnworth, Liz Cambage, Alex Wilson among the players on the receiving end of referee wrath on Sunday.
There were occasions it was warranted. And several where it wasn't but instead further reflected the parlous state of our officiating.
* * *
IT'S no coincidence WNBL warrior and triple-Olympian Belinda Snell stuck seven 3-pointers against Melbourne on Sunday at SBC amid her 28-point haul in a winning performance.
Hours before her Sydney Flames teammates graced the State Basketball Centre for the morning shootaround, Snelly already was there, firing them up from all around the arc.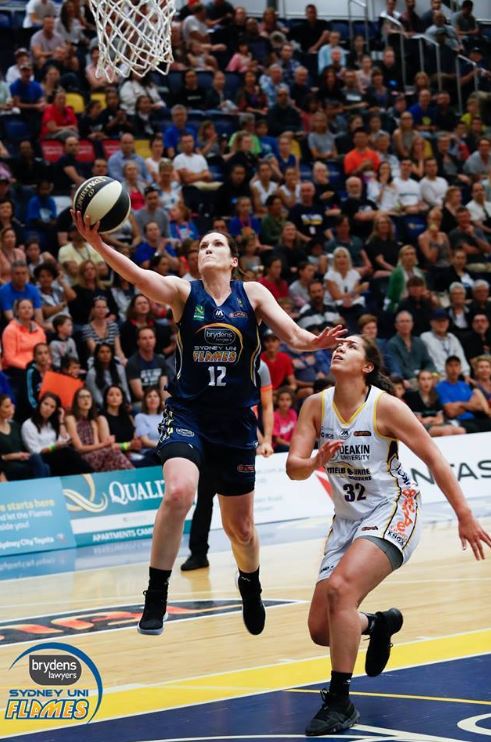 SNELL TO THE WELL: Belinda Snell is still a superstar. Pic courtesy Sydney Uni Flames.
Being a champion isn't about luck or good fortune. It's about going out there and doing the work.
At 36, Snell is a tribute and an ornament to the game. You can never get up enough shots.
* * *
HOW tough was this week's Basketball On The Internet Player of the Week award?
So many worthy performances right across the board. There was Snelly, stroking 7-of-12 triples as Sydney shook off Melbourne 101-89.
Alex Wilson had 6-of-12 from beyond the arc in her 24-point return and Asia Taylor had 3-of-3 from three in her 29 points at 56 per cent, with six rebounds, three assists, two steals.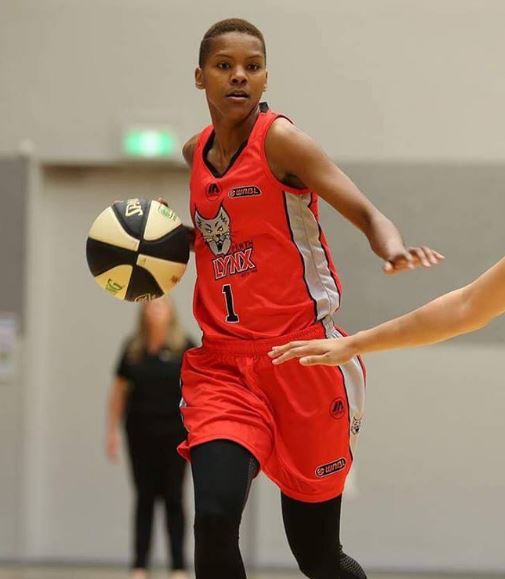 Katie-Rae Ebzery dished 10 assists. And that was just notable performances from one team. In one game!
Betnijah Laney's 23 points at 71 per cent, four rebounds, six assists and two steals as Bendigo beat Canberra in a thriller was a huge performance.
But the stand-out player over TWO games was Lynx import Courtney Williams who, finally, in Round 8, has smashed the stranglehold over the Player of the Week award held by the league's dominant 4s and 5s.
The star 1-2-3 - she's everything EXCEPT a 4-5 - averaged 21.5 points at 47 per cent, shooting at 60 per cent from beyond the arc, 5.0 rebounds, 3.5 assists and 1.0 blocks across Perth's road wins over Dandenong and Townsville.
Williams is the most impressive new face in the WNBL this season and this award has been a long time coming.
B.O.T.I. WNBL Player of the Week
Rd1 Cayla Francis
Rd2 Abby Bishop
Rd3 Liz Cambage
Rd4 Suzy Batkovic
Rd5 Asia Taylor
Rd6 Liz Cambage
Rd7 Liz Cambage
Rd8 Courtney Williams
* * *
OK. Is it just me? Whenever I see Dandenong in its alternate "light" strip, I can't help thinking someone forgot to separate the whites from the coloureds at the last Rangers' uniform wash.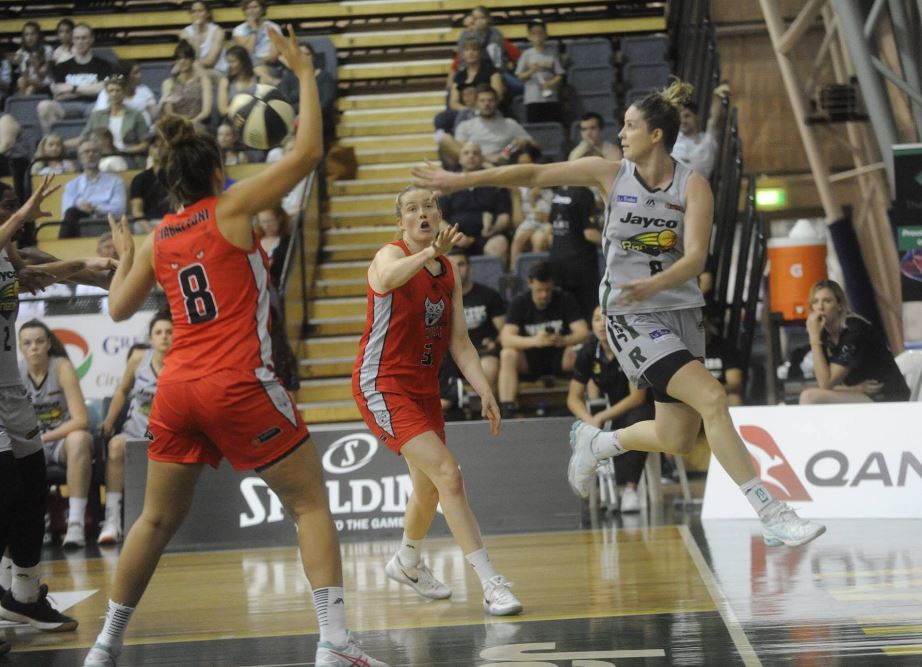 * * *
HE really did it.
It had to be seen (and heard) to be believed but on Saturday at the WNBL's Cluster muster before the opening game, State Basketball Centre MC and popular host, commentator, caller Nathan Strempel revealed there were audio issues with the playing of the national anthem.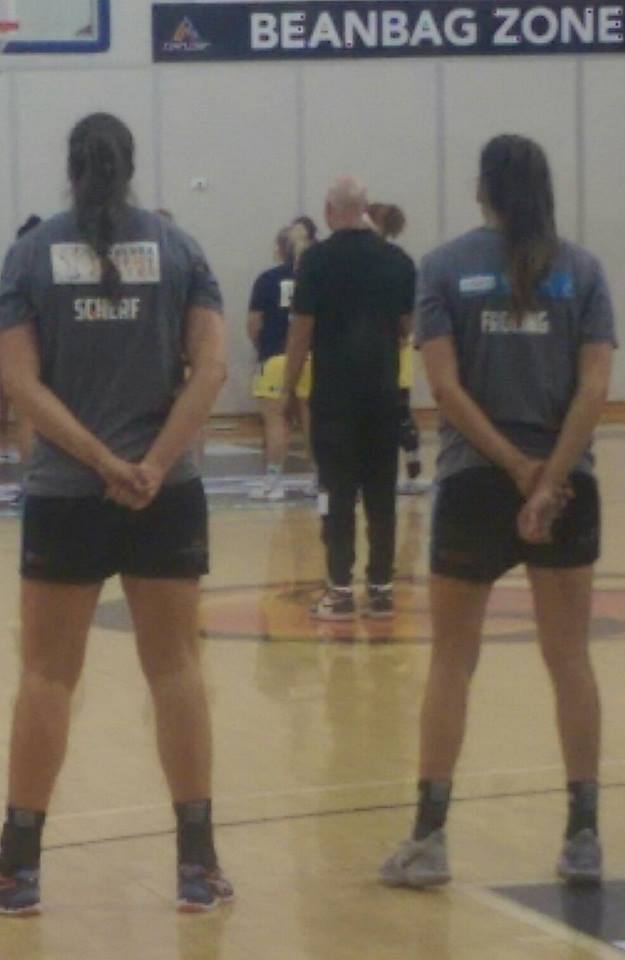 So, instead: "Nathan Strempel will be singing the national anthem," he informed us.
Say what?
And he promptly walked to centre court and belted out a faithful, tuneful, didn't miss a note or a word, rendition of our national anthem, girt by seasoned fans spellbound by his audacity.
Now in fairness, Nate DID ask for the gathered faithful to join along with him (right, between Caps Lauren Scherf and Keely Froling) but very few did, preferring instead to savour the memory.
Without wondering aloud again why national anthems are necessary at national league and/or state league games - at internationals and playoffs, OK, I get it. The rest of the time? Makes zero sense to me - hats off to Nathan for another career first.
Generously, Marcel Marceau has rung with some singing tips.
* * *
PERTH all-rounder Toni Farnworth made an earlier-than-expected return from a serious wrist injury to the WNBL on Sunday against Townsville.
She was welcomed back with a technical foul for a flop which, if anything, looked more like the officials seizing on a chance to tech a Lynx player after dishing two on the Fire in the first half.
This never used to happen to Toni Edmondson.
* * *
BIGGEST WINNERS/LOSERS
PERTH Lynx hit the road and clinched its season-series with Dandenong before backing up by also deciding its season-series over arch rival Townsville. In the process, Toni Farnworth returned from injury, the win streak is now a Magnificent 7, the Lynx easily the round's biggest winners.
SADLY for the Rangers, in losing to both Perth and Adelaide, Dandenong has conceded both season-series, putting it further behind the 8-ball in terms of a late playoffs surge. Losing Sara Blicavs to a season-ending injury was huge and this round it came home to roost for the round's big losers.
* * *
WNBL Rd.8
PERTH LYNX 74 (Williams 21, Whitcomb, Kunek 14, Standish 10; Whitcomb, Williams 7 rebs; Williams 5 assts) d JAYCO DANDENONG RANGERS 62 (St Blicavs 17, Lavey 11, Pedersen, Mijovic 10; Lavey 7 rebs; Palau 6 assts) at The Ranger Station, Dandenong Stadium.
TOWNSVILLE FIRE 73 (Garbin 18, Batkovic 17, Murray 10; Batkovic 17 rebs; Garbin 4 assts) d DEAKIN MELBOURNE BOOMERS 66 (O'Hea 13, Tomlinson 12, Grant 11; Purcell 11 rebs; Purcell 6 assts) at the Fire Station, Townsville Stadium.
BENDIGO SPIRIT 83 (Laney 23, Payne 18, Richards 15, Banham 13; Richards 7 rebs; Laney 6 assts) d UNI of CANBERRA CAPITALS 80 (Magbegor 16, Hurst 13, Bass 12, Gaze 11, Froling 10; Hurst, Bass 7 rebs; Hurst 6 assts) at SBC.
MAC ADELAIDE LIGHTNING 70 (Seekamp 15, Novosel, Planeta 14; Bishop 12 rebs; Seekamp 5 assts) d JAYCO DANDENONG RANGERS 49 (St Blicavs 14, Pedersen 11; Pedersen 7 rebs; Palau 5 assts) at SBC.
PERTH LYNX 84 (Whitcomb 27, Williams 22, Kunek 18; Standish 9 rebs; Ciabattoni, Kunek, Williams 2 assts) d TOWNSVILLE FIRE 79 (Mincy 16, Batkovic 14, Murray 13, George, Wiese 11; Batkovic 12 rebs; Wilson 6 assts) at SBC.
SYDNEY UNI FLAMES 101 (Taylor 29, Snell 28, Wilson 24; Wilson, Taylor, Greaves 6 rebs; Ebzery 10 assts) d DEAKIN MELBOURNE BOOMERS 89 (Cambage 22, Smart 18, Tomlinson 10; Purcell, Tomlinson, Cole 5 rebs; Cambage 7 assts) at SBC.
BENDIGO winning a thriller over Canberra - minus Abbey Wehrung which was an uknown and key factor at tipping time - and Perth continuing its mastery of Townsville were my two incorrect predictions in the WNBL round. But 4-of-6 is OK, I think.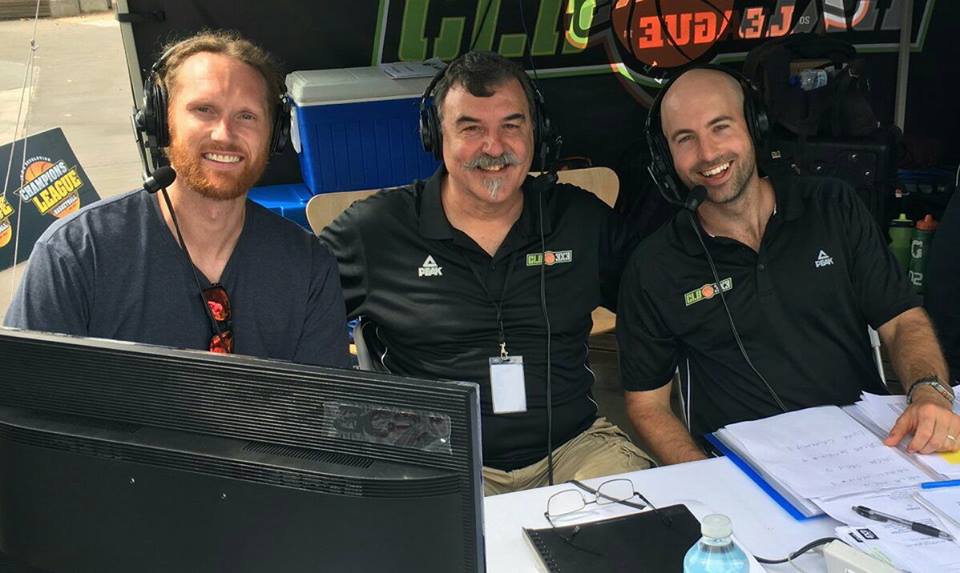 THE NEW STOOGES: Larry, Moe and Curly, circa 2017.