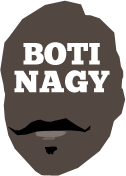 ---
Advertising opportunities available.
Please contact me.
---
WNBL19, Rd7 Wrap: Light 'n' easy
Tweet
ADELAIDE Basketball's decision to go public today in its "search for investors" while its WNBL MAC Lightning team was fighting out a thriller against Melbourne in Melbourne tells you everything you need to know.
No consultation with the team, just a blunt announcement the club is seeking a financial injection, releasing a statement today but still patting itself on the back for stepping in "to save the club in 2017" after purchasing the licence from Basketball Australia.
Adelaide Basketball sure didn't do much of a saviour job then, did it?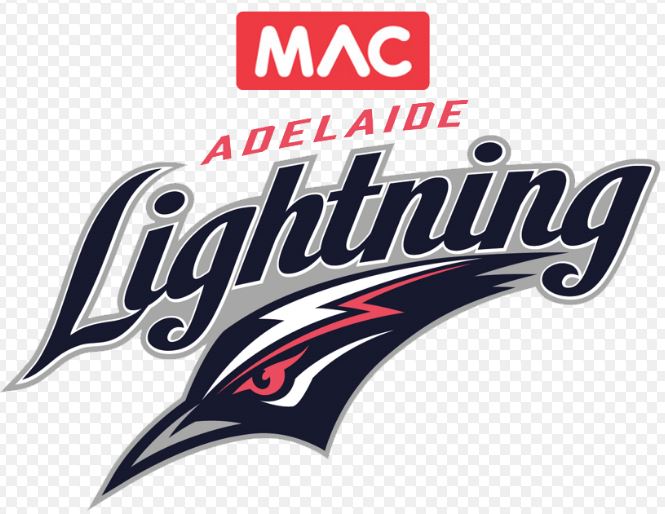 But then, the "owners" of the Lightning and 36ers didn't do too badly bringing in quality NBL import Demitrius Conger recently, and he probably cost in the vicinity of the WNBL team's budget deficit.
Not that anyone should trouble themselves connecting such random dots.
Adelaide Basketball CEO Ben Kavenagh, while lauding the Lightning's contribution to women's sport in South Australia in the club's release today – tellingly, that release misspelt the name of Adelaide women's basketball icon Rachael Sporn – said the announcement seeking investors was to ensure the club was viable.
"We have made this announcement encourage (sic) another investor to come forward and work with Adelaide Basketball to give the Adelaide Lightning team the resources and focus that it deserves," Kavenagh said in the statement.
"Adelaide Basketball has worked tirelessly in their support of women's basketball in South Australia, but with a lack of community support, it is economically difficult."
In truth, it is highly doubtful Adelaide Basketball wanted to retain the WNBL licence this season anyway, running the team on the smell of an oily rag, and the sooner the Lightning can put out the "Under New Management" sign, the better for all concerned.
This can only be a good thing for the 25-year-old WNBL club, which for years has struggled for stability with various ownership models seemingly more preoccupied with how to run the team "on the cheap" than fully commit and invest in its future.
* * *
NOT suggesting anything untoward in Canberra's terrific 72-70 home win over Melbourne in their near-top-of-the-table clash.
But three free throws for the game to Melbourne. Three? And all to Lindsay Allen? In positive news for Boomers fans, Allen converted all three.
In a weekend when refereeing errors right across our national leagues were the hot topic of most conversations, Kelsey Griffin's 16-point, 18-rebound double-double was almost lost in the shuffle.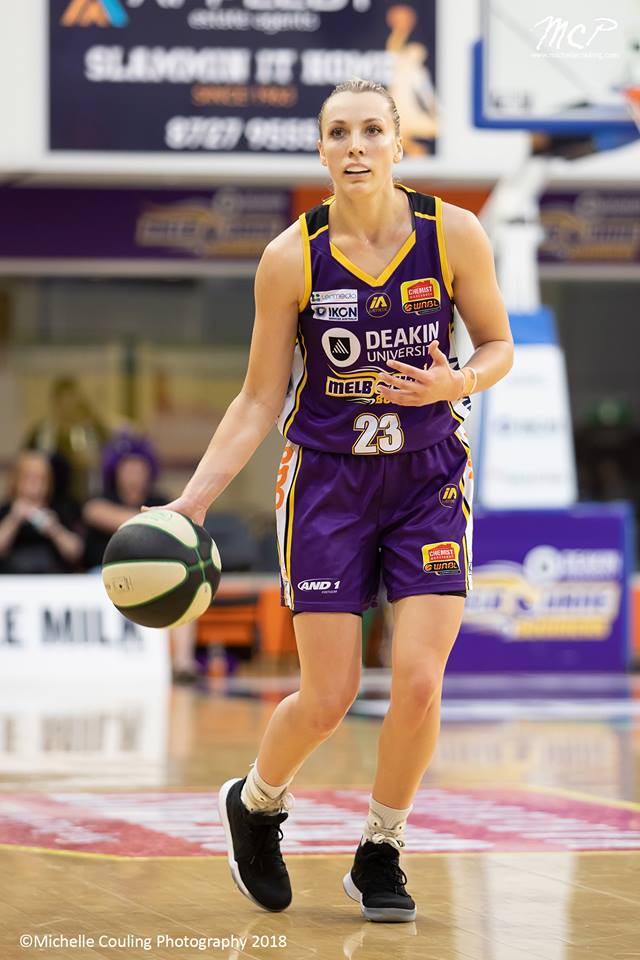 * * *
DOWN Steph Blicavs, Adelaide took a 10-point loss from Dandenong in Traralgon on the chin, Rachel Jarry sparking the Rangers with a 12-point, 13-rebound double.
* * *
TOWNSVILLE kept its season alive with an overtime escape from the Spirit in Bendigo but it never should have gone past regulation.
Fire-starter Suzy Batkovic "was fouled" on the last play of regulation with Bendigo ahead 76-75.
The drama was heightened still further when Batkovic missed the first free throw. But she stuck the second to send the game into a five-minute extension where the Fire prevailed.
Now here's the most upsetting part for Spirit fans. Batkovic NEVER should have been awarded the foul call on the last play of regulation. In fact, she cleared out the defender's arm so, if anything, it was an offensive foul.
So if the refs get that right – a no-call or an offensive foul on Batkovic – Bendigo wins. How big was that blue?
Now should Bendigo miss the playoffs by that result, livelihoods of the coaches and imports immediately are under the gun.
The refs? They walk away and maybe get chastised for getting that one wrong. Maybe.
* * *
PERTH maintained its position on the perch with the biggest score of the season and biggest win of the season, smashing Sydney 113-67.
That's now 0-10 for the Flames and 0-12 going back into last season. Injuries have played a part, for sure. But a 46-point loss speaks to heart and strategy, as much as to absent talent.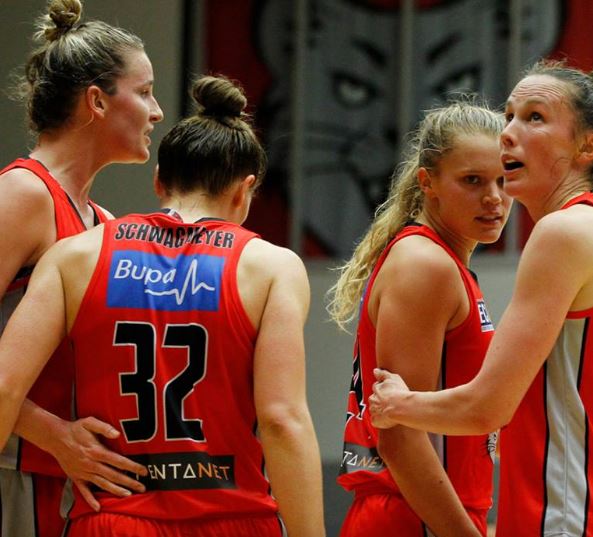 ON THE ROAD AGAIN: Perth Lynx, kicking butt and taking names.
* * *
IT went to the wire at The Boomerang before Melbourne hung on to stave off Adelaide by two.
For the Lightning, five of their six losses have been by 10, 4, 2, 10, 2 – the difference between first place and seventh.
* * *
ROUND 7
UNI of CANBERRA CAPITALS 72 (Rocci, Griffin, Nurse 16, Mitchell 11; Griffin 18 rebs; Wilson 4 assts) d DEAKIN MELBOURNE BOOMERS 70 (Allen 24, O'Hea, Garrick 12, George 11; George, Garrick 6 rebs; Allen 5 assts) at The Home Depot, National Convention Centre.
JAYCO DANDENONG RANGERS 70 (Cole 20, Laney 15, Jarry 12; Jarry 13 rebs; Cole, Lavey 4 assts) d MAC ADELAIDE LIGHTNING 60 (Coffey 20, Seekamp 14, Nicholson 12; Coffey 9 rebs; Seekamp 6 assts) at Traralgon Sports Centre.
JCU TOWNSVILLE FIRE 89 (Batkovic 25, Madgen 15, Malott, Mincy 13, Cocks 12; Batkovic 16 rebs; Madgen 14 assts) d BENDIGO BANK SPIRIT 82 (Tobin 26, Wehrung 19, Payne 17; Tobin 19 rebs; Turner, Hurst 6 assts) in overtime at The Goldmine, Bendigo Stadium.
PERTH LYNX 113 (Taylor 27, McPhee 21, Schwagmeyer 19, Steindl 16, Farnworth 11; Allen 11 rebs; Farnworth 6 assts) d SYDNEY UNI FLAMES 67 (Graham, Tupaea 14, Smart 12; Smart 6 rebs; Wilson 4 assts) at The Exam Room, Bryden's Stadium.
DEAKIN MELBOURNE BOOMERS 84 (O'Hea 24, Allen 18, Talbot 16, George 12; Allen 7 rebs; Allen 6 assts) d MAC ADELAIDE LIGHTNING 82 (Coffey 25, Nicholson 18, Seekamp 13, Alexander 12; Coffey 19 rebs; Seekamp 4 assts) at The Boomerang, State Basketball Centre.
PS
DON'T know if Lightning "saviour" Adelaide Basketball has noticed but hanging alongside the retired numbers of its 36ers stalwarts Darryl Pearce's #4, Brett Maher's #5, Al Green's #15 and Mark Davis' #33, Rachael Sporn's retired #14 still is nowhere to be found. Just sayin'