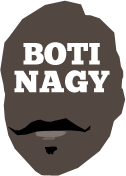 ---
Advertising opportunities available.
Please contact me.
---
Wortho on Bogut, NBL, Mike Kelly - Part 2
Tweet
HALL of Fame-bound Aussie star Mark "Wortho" Worthington spoke of his coaching experience at Loyola Marymount and Mike Dunlap here yesterday. Today, he gives his insights into what Andrew Bogut will mean to the NBL.
WHILE Mark Worthington admits he is excited at the direction he sees basketball now going, the quality of referees remains a major concern.
"Let's call a spade a spade – the officiating in Australia has not been great for a long period of time," Worthington said.
"It's only going to get worse this year, I feel, because Andrew Bogut's here now and they haven't been able to officiate 'bigs' in this league for a long, long time.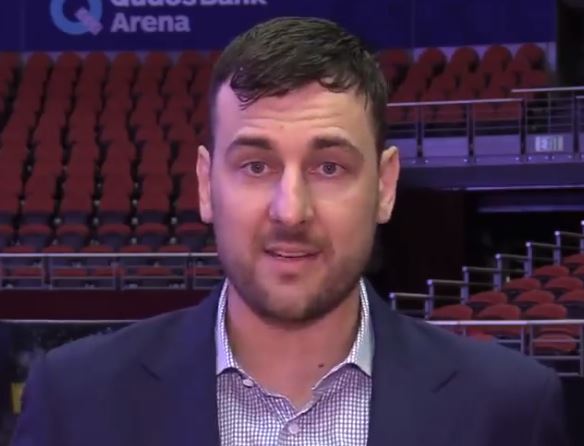 "Are we going to have 'the Bogut rule' where he becomes the exception to the rule and he's allowed to do stuff that Nate Jawai can't do?"
It's a scary thought. So too the possibility if the officiating doesn't adapt – it simply must – will we see Bogut regularly in foul trouble?
Given how much foul trouble big players such as Jawai, Matt Hodgson, AJ Ogilvy et al consistently found themselves in over the past few years, picture this.
Andrew Bogut – NBA champion with Golden State Warriors, our historic first NBA No.1 draft pick – is coming to town with the Sydney Kings and it is a sell-out.
The way the game has been officiated, at five minutes in, Bogues would have two fouls. Disaster.
"I don't think he's going to foul out much," Worthington reassured.
"One, let's give credit where credit's due – Bogut (above) is a hell of a player, fantastic.
"What he's been able to do in the NBA for a long period of time as a superior defender … I'm sorry. If he's healthy, Damian Martin doesn't stand a chance of winning Defensive Player of the Year as long as Bogut's in the league. Realistically.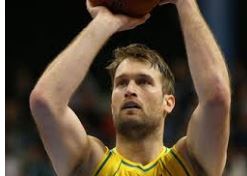 "Two, they have to let him play.
"His star power, his marketing power for the league is too great and it's an unbelievable signing – the best one we've seen to date in the NBL."
Worthington (pictured) was in LA when he first heard the news Bogut was intending to complete his stellar career in a Sydney Kings uniform.
"I don't think I was in shock," he said. "My initial reaction was: 'This is exactly what the league needed.' Right time, right voice, to really shoot the NBL into the stratosphere as far as an Australian sport.
"Obviously we've been getting better and better and hopefully this will tip us over the edge to compete with the upper echelons of sport in Australia. It's fantastic."
Yes, it is all that and more.
"I had heard that he was probably going to sign in the NBL beforehand, and I knew from my insight that it was going to be Melbourne or Sydney," Worthington said.
"I knew that he'd talked to Sydney before during the (NBA) lock-out but I didn't know how serious that was previously, and obviously he's a Melbourne guy so I found out, officially I guess over Twitter – which is how everyone finds out everything officially nowadays.
("I mean, the NBL was before its time when it announced Brian Conklin its MVP one night at midnight on Twitter – they were well ahead of their time when that happened.")
As someone who has seen and been through many of the NBL's highs and lows, Worthington's reaction was similar to basketball fans nationwide.
"My initial thought of Bogut signing was how fantastic this is going to be for the league going forward. It can only mean good things," Worthington said.
The prospect of Bogut's power forward teammate (pre-Draymond Green) at Golden State, David Lee, considering Australia as a playing destination is a sign of the "new" times.
"It was the same with Josh Childress when he brought in Al Harrington (for Sydney)," Worthington said.
"I think he sort of got the ball rolling as far as bringing in a friend to help out."
Lee, a 208cm 'big' was drafted by the NBA's New York Knicks in 2005, the same draft which saw Bogut taken at #1 by Milwaukee Bucks.
A two-time NBA All Star and teammate of Bogut's on the Warriors' 2015 NBA champion, coaxing him from retirement would deliver a further boost to the NBL.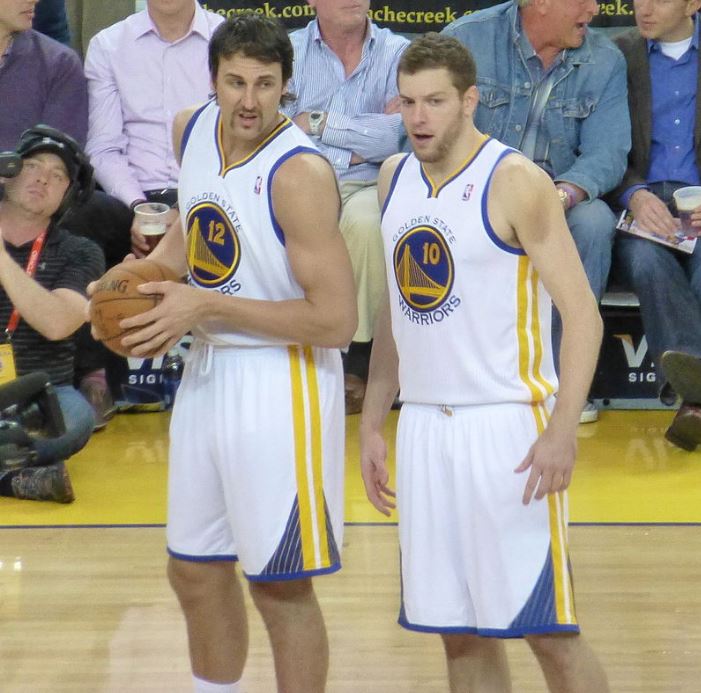 PSST: Hey David, wanna come play in the NBL?
"I think David Lee (below) is a tremendous player and obviously would be fantastic for the league, so recognisable, so valuable, and I like the way he plays," Worthington said.
"He's just a competitor, above everything else, and a fantastic player. But he's a competitor and really keeps Melbourne there with Sydney, if he does sign with them."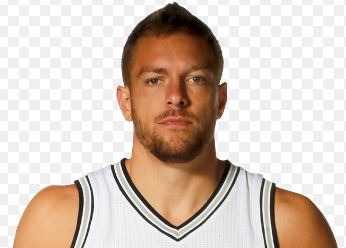 Why not? Last year it was preseason games against NBA teams, and more are on the cards. Then there's the USA-Boomers internationals next year ahead of the FIBA World Cup.
"Like I said before, I think the credibility the league is gaining – this could be the right time-right place for this to tip over and really see the glory days all over again, but in a whole new format of young, up-and-coming talent in Australia playing at a really high level," Worthington said.
Having left Cairns Taipans and the NBL very much on his own terms – many believe Worthington had at least one, if not two, more good years in him but he assessed his body did not agree – he followed our off-season events with great interest.
When former Townsville Crocodiles and Melbourne United assistant coach Mike Kelly, coming off a championship season alongside Dean Vickerman after two years with Dean Demopoulos and an earlier apprenticeship with Shawn Dennis (the duo pictured), was appointed Taipans coach, succeeding Aaron Fearne, he was delighted.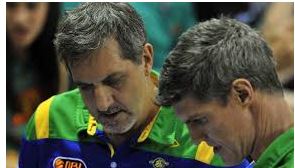 "First off, there's not a single person in the world that has a bad word to say about Mike Kelly, so I'm not going to start," Worthington said.
"He is a fantastic guy. He's had to put in the hard yards to become a head coach in his own right – from Utah Valley, to Townsville, to Melbourne, now to the head coach of Cairns.
"He's had to rebuild that roster from scratch, basically, with only Nate Jawai being the sole survivor from that team.
"Then signing on Alex (Loughton) was great after he's had such a great season."
Coached by Brian Goorjian and Ian Stacker among others, Kelly was renowned as a blue collar player and is a two-time Defensive Player of the Year in 1997 and 1998 while at South East Melbourne Magic.
"It will be interesting to see what sort of style he adopts," Worthington said.
"Obviously Cairns has been known for its halfcourt execution over the Fearne Era but I'd assume that Mike's been brought in to shake things up a little bit, let them loose a little bit and play a bit more freely.
"I think his main deal is to finalise the roster off first. Then he's had so many good coaches over his career – as in being an assistant under, or played under - I think everyone finds their niche and hybrid style that they want.
"Judging by the people he's been around, great defensive coaches, great offensive coaches, it should be an interesting blend, to say the least.
"I think he's very up-front and honest and so he'll carry that on. But also, he's a player's sort of coach as well.
"All the guys at Melbourne United loved him. All the guys at Townsville loved him. All the guys that played with him, be it at Magic or Townsville, loved him.
"I can only expect as a coach, he will get the same respect if he's given a chance."
But Worthington has no plans to try and join Kelly's new program at Cairns.
"Not at all. He's a new coach who needs to have his own guys around him," Wortho said.
Plus being at home, the dual-Olympian is relishing spending time with his wife and watching the sporting exploits of his sons.
"My oldest son Taz, he wants to be a basketball player and he does quite well. And my youngest one, Axel, he wants to be a football player and he does really well.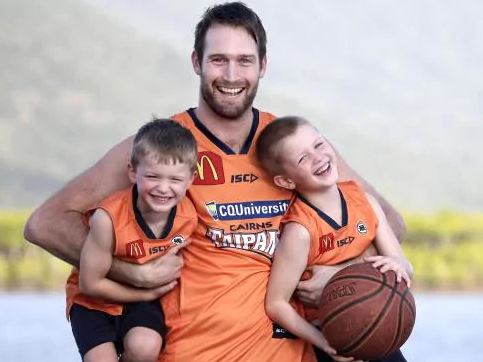 "His team had a bye this week and so he played up a grade with his brother and he ended up being best on ground with 20 touches and three goals.
"He outscored the other team by himself. He's got that Worthington mongrel about him.
"Actually, it's nice to see when a kid has a bit of aggression about him because we live in the 'participation era'."
Named in the Sydney Kings' 25th Anniversary Team, Worthington has a number of places he could call "home". But clearly, right now, it's wherever Andrea, Taz and Axel are.