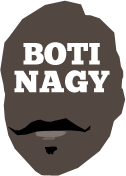 ---
Advertising opportunities available.
Please contact me.
---
In: Boomers & Opals — Friday, 16 Jul, 2021
THEY'VE hardly had much time training together as a unit and still are awaiting three of their main men, and now Bradley Beal has been ruled out. It's hard to know what to make of the Gold Medal-defending USA ahead of the Tokyo Olympics.
In: NBL, Boomers & Opals — Wednesday, 14 Jul, 2021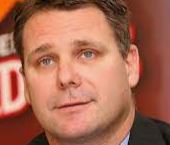 WE wanted a man with a rich Olympic history for this week's Brad&Boti podcast so Brad Rosen and I scoured our records for just the man and found the ideal candidate in Andrew Vlahov. This man was a Boomers' monster and we love this interview because he calls it as he sees it.
In: Boomers & Opals, NBA — Wednesday, 14 Jul, 2021
CHRIS Goulding struck gold today with a magnificent 7-of-7 threes, helping the Boomers sink burgeoning Nigeria 108-69 in an exhibition match, rocking Las Vegas bookies and further exciting prospects of a maiden Olympic medal in Tokyo.
In: Boomers & Opals, NBA — Tuesday, 13 Jul, 2021
FALLING in behind our Olympic flag-bearer Patty Mills, Australia's Boomers today marched straight past the Gold Medal-defending USA 91-83 for a magnificent Games exhibition win in Las Vegas, only the Boomers' second ever success over the sport's standard-bearers.
In: Boomers & Opals — Sunday, 11 Jul, 2021
THE irrepressible Patty Mills today pulled out a scorching, high-arching 3-pointer at the buzzer to beat Argentina 87-84 in a Tokyo Olympics exhibition warm-up game in Las Vegas, rookie Boomer Matisse Thybulle the big talking point on top of Ash Barty claiming the Wimbledon women's singles crown.
In: Boomers & Opals — Tuesday, 6 Jul, 2021
THE elimination of regular nemeses Serbia and Lithuania from the men's Olympic draw at Tokyo and the make-up of Australia's group definitely opens the door for the Boomers to progress to the second round.
In: Boomers & Opals — Sunday, 4 Jul, 2021
THERE's nothing grander than our beloved senior citizens of the Boomers team for Tokyo declaring their intent on winning Gold. We can only wish them the best of luck - a commodity they finished without at the last Worlds and Olympics - while maybe reining in our own expectations.
In: NBL, Boomers & Opals — Wednesday, 30 Jun, 2021

HE'S won championships, been a dual-Olympian and multiple Boomer, been through the US college system and even played professionally in Europe. He is, of course, Mark "Wortho" Worthington, and Brad Rosen and I got to pick his brain for this week's Brad&Boti podcast.
In: NBL, Boomers & Opals — Friday, 18 Jun, 2021

THERE has been one elusive exclusive interview guest Brad Rosen and I have been trying to secure for our Brad&Boti podcast and if you tune in this week, you'll understand exactly why.
Here's a clue. Think "Best Defensive" though "Most Candid" would work too.
In: NBL, Boomers & Opals, NBA — Saturday, 12 Jun, 2021
BOOK REVIEW: Chris Anstey will win a lot of friends and influence others with his first effort at putting pen to paper, "TALL TALES: What the Whiteboard Never Taught Me" far more a collection of inspirational and immediately adaptable philosophies than a mere memoir.