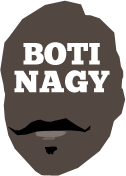 ---
Advertising opportunities available.
Please contact me.
---
In: Boomers & Opals — Monday, 30 Sep, 2019
MAINTAINING a FIBA Asia Cup tradition begun two years ago by Australia's Kelsey Griffin, Rebecca Allen last night was named in the tournament's All Star Five shortly after a classic Final in which Japan claimed Gold from China in a 71-68 thriller.
In: Boomers & Opals — Sunday, 29 Sep, 2019
CONSISTENTLY beating quality Asian teams such as Japan, China and Korea long has been a challenge for Australia's women, their 3-point deadliness complimented by super-quick drives to the hoop plaguing Opals teams for decades.
In: Boomers & Opals — Saturday, 28 Sep, 2019
DEFENDING FIBA Asia Cup champion Japan tonight dashed Australia's hopes of Gold, winning their semi final 76-64, to send the Opals crashing into the Bronze Medal playoff.
In: Boomers & Opals — Friday, 27 Sep, 2019
IT was supposed to be the Gold Medal "revenge" match at this year's FIBA Asia Cup but instead Australia now will meet Japan tomorrow in a semi final after turning Chinese Taipei into tapas and feasting 90-51 in their qualifying match tonight.
In: Boomers & Opals — Thursday, 26 Sep, 2019
AUSTRALIA's Opals will have to take the long route to the FIBA Asia Cup medal round after unexpectedly dropping tonight's clash to China 69-70 in Bengaluru, India.
In: Boomers & Opals — Wednesday, 25 Sep, 2019
AUSTRALIA took its FIBA Asia Cup record to 2-0 tonight, demolishing trans-Tasman rival New Zealand 82-44, a Gold Medal rematch against Japan looming larger with each day.
In: Boomers & Opals — Tuesday, 24 Sep, 2019
AUSTRALIA tonight fired a shot across the bow of its FIBA Asia Cup opponents in Bengaluru, India, smashing the Philippines 123-57 in a powerhouse performance by the world's #3 ranked nation.
In: NBL, Boomers & Opals — Monday, 23 Sep, 2019
CHALLENGED to speak with their feet and show up for NBL Blitz games, Tasmanians used their heads and turned last week's annual preseason tournament for the Loggins-Bruton Cup into the most successful of all time!
In: Boomers & Opals — Monday, 16 Sep, 2019
IT was a magnificent FIBA World Cup tournament for an Australian team which made history (twice), played its heart out, filled a country with pride at its erstwhile endeavour and finished three rankings ahead of the USA.
In: Boomers & Opals — Sunday, 15 Sep, 2019
FRANCE tonight produced a 46-29 second half to claim its second FIBA World Cup Bronze Medal while denying Australia its first 67-59 in a sad end to what had been an absorbing and exciting Boomers campaign in China.