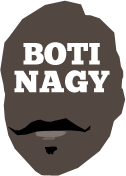 ---
Advertising opportunities available.
Please contact me.
---
In: Boomers & Opals, NBA — Thursday, 22 Aug, 2019
THEY swagger out onto the court in their garish red, white and blue uniforms, spinning balls and turning heads with their silky skills and cocky confidence.
In: Boomers & Opals, NBA — Wednesday, 21 Aug, 2019
FORGET the basketball for a minute - even though it is what's allowed them to do great things - but Boomers triple-Olympians Patty Mills and Joe Ingles are far more than a pair of Aussie sports jocks.
In: Boomers & Opals — Tuesday, 20 Aug, 2019
THE excitement is real but the build-up to the FIBA World Cup could not be much worse for Australia's Boomers, where management has been the architect in the decline of this team's expectations at an unfortunate time where nothing anyone says has any real meaning anymore.
In: WNBL, Boomers & Opals — Monday, 19 Aug, 2019
FOUR players will be omitted from the current Chemist Warehouse Opals squad for the 2019 FIBA Asia Cup but where teams sit in their WNBA playoffs will have as big a bearing on selection as form or reputation.
In: Boomers & Opals — Saturday, 17 Aug, 2019
BACKING up from a disappointing 90-70 loss to Canada last night, the Boomers tonight attacked defensively, unearthed another diamond in Jonah Bolden and got the job done 81-73 at Perth's RAC Arena.
In: Boomers & Opals — Friday, 16 Aug, 2019
AS tempting as it will be for some pundits and fans to heap scorn on the Boomers for their 70-90 loss to Canada in Perth tonight, truth is it was an overdue reality check.
In: Boomers & Opals, Misc — Friday, 16 Aug, 2019
IT'S a massive week coming up for the Australian Indigenous Basketball's All Stars, with more ground-breaking to come next month in their historic first-ever match against an NBL team.
In: Boomers & Opals — Thursday, 15 Aug, 2019
THE meniscus tear which has cost Xavier Cooks his place in Australia's FIBA World Cup team reopened the door for Mitch Creek, the South East Melbourne Phoenix franchise player who now must make it his mission to succeed.
In: Boomers & Opals — Thursday, 15 Aug, 2019
AUSTRALIAN basketball treasure Andrew Gaze will be back 'burning down the house' with the other talking heads as SBS jumps into televising this month's international series on VICELAND and its On Demand platform.
In: Boomers & Opals, Misc — Wednesday, 14 Aug, 2019
MELBOURNE will stage its historic first international Indigenous matches next Tuesday at Knox when the Australian Indigenous All Stars men's and women's teams host Kingdom of Hawai'i at State Basketball Centre.