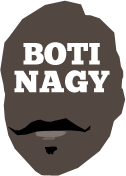 ---
Advertising opportunities available.
Please contact me.
---
In: Boomers & Opals — Thursday, 14 Nov, 2019
TOKYO OLYMPIC QUALIFIERS: Australia's Opals took care of business tonight, claiming the first of the two wins necessary to move on to Phase Two of qualifying for Tokyo next year by bouncing Chinese Taipei 84-51.
In: NBL, WNBL, Boomers & Opals — Wednesday, 13 Nov, 2019
BRAD Rosen and I feel we are starting to hit our stride in our weekly Brad&Boti podcast, talking all things NBL and WNBL, and today with even some Opals in there.
In: WNBL, Boomers & Opals — Tuesday, 12 Nov, 2019
SUCCESSIVE Asia Cup campaigns have left no doubt Australia has more issues handling the Asian style than the European or South American, but is a Godsend for players such as Tessa Lavey.
In: Boomers & Opals, SA, Misc — Friday, 18 Oct, 2019
THE Free Throw Foundation has scored another superstar speaker for its next fundraiser luncheon on December 20, with "The Bron" - Opals coach Sandy Brondello - secured to share her plans for our Tokyo Olympics gold rush.
In: Boomers & Opals — Monday, 30 Sep, 2019
MAINTAINING a FIBA Asia Cup tradition begun two years ago by Australia's Kelsey Griffin, Rebecca Allen last night was named in the tournament's All Star Five shortly after a classic Final in which Japan claimed Gold from China in a 71-68 thriller.
In: Boomers & Opals — Sunday, 29 Sep, 2019
CONSISTENTLY beating quality Asian teams such as Japan, China and Korea long has been a challenge for Australia's women, their 3-point deadliness complimented by super-quick drives to the hoop plaguing Opals teams for decades.
In: Boomers & Opals — Saturday, 28 Sep, 2019
DEFENDING FIBA Asia Cup champion Japan tonight dashed Australia's hopes of Gold, winning their semi final 76-64, to send the Opals crashing into the Bronze Medal playoff.
In: Boomers & Opals — Friday, 27 Sep, 2019
IT was supposed to be the Gold Medal "revenge" match at this year's FIBA Asia Cup but instead Australia now will meet Japan tomorrow in a semi final after turning Chinese Taipei into tapas and feasting 90-51 in their qualifying match tonight.
In: Boomers & Opals — Thursday, 26 Sep, 2019
AUSTRALIA's Opals will have to take the long route to the FIBA Asia Cup medal round after unexpectedly dropping tonight's clash to China 69-70 in Bengaluru, India.
In: Boomers & Opals — Wednesday, 25 Sep, 2019
AUSTRALIA took its FIBA Asia Cup record to 2-0 tonight, demolishing trans-Tasman rival New Zealand 82-44, a Gold Medal rematch against Japan looming larger with each day.