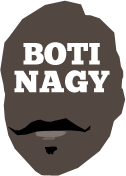 ---
Advertising opportunities available.
Please contact me.
---
In: NBL, NBA — Wednesday, 27 Jun, 2018
IT may not be the biggest day in NBA history but the news today NBL clubs would leapfrog from three preseason games last year to seven against NBA opponents is massive for Australian basketball's credibility.
In: NBL, NBA — Wednesday, 27 Jun, 2018
THE Adelaide 36ers facing the might of the NBA's Utah Jazz is the biggest event in club history since it claimed the 2002 NBL championship says owner Grant Kelley.
In: Boomers & Opals, NBA — Tuesday, 26 Jun, 2018
MOST Australian NBA fans would not have been surprised when our own Ben Simmons today claimed NBA Rookie of the Year honours.
In: NBL, NBA — Monday, 18 Jun, 2018
HALL of Fame-bound Aussie basketball star Mark Worthington is back from expanding his coaching knowledge at Loyola Marymount University and loves the direction Andrew Bogut's recruitment is talking the NBL. Read his thoughts here in Part 2 of a two-part interview.
In: NBL, Boomers & Opals, NBA, SA — Saturday, 16 Jun, 2018
WHILE the basketball world braces amid rumours Kawhi Leonard and Paul George will join LeBron James at the LA Lakers next season, Cleveland Cavaliers assistant Mike Longabardi should have some of the answers for local NBA fans.
In: NBA, SA — Thursday, 14 Jun, 2018
THE Free Throw Foundation has scored a major NBA coup for its luncheon later this month with Cleveland Cavaliers' defensive coach Mike Longabardi confirmed as guest speaker.
In: NBL, NBA — Friday, 8 Jun, 2018
THE GUYS IN FOCUS: MITCH McCarron changing plans to go from Cairns to Europe, instead landing at Melbourne United, is fabulous news for his legion of fans and for the NBL in general.
In: NBA — Thursday, 7 Jun, 2018
DEFENDING NBA champs, Golden State Warriors, today took a virtually unassailable 3-0 lead over Cleveland Cavaliers with their 110-102 win in Cleveland, on the 20-year anniversary of arguably the worst Finals match in league history.
In: WNBL, NBA — Sunday, 3 Jun, 2018
KAYLA Alexander holding down the centre for MAC Adelaide Lightning in the 2018-19 WNBL season will give the club two quality WNBA imports for the first time in its history.
In: NBL, NBA — Saturday, 2 Jun, 2018
YES, it only was a year ago today but On This Day, justifiable excitement was building at what the future held and still holds for a group of the NBL's finest.