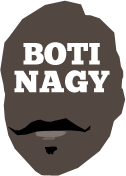 ---
Advertising opportunities available.
Please contact me.
---
In: NBL, WNBL, SA — Tuesday, 4 Dec, 2012
FROM Friday's magnificent lunch - and with a brief playing interlude as Lightning produced a magnificent display of selfless WNBL basketball to snuff Townsville - fast-forward to Saturday night.
In: Boomers & Opals, SA, Flashbacks — Saturday, 3 Nov, 2012
"BASKET CASES" is a basketball ebook I have been working on for several years and this is a random chapter - the story of the 1976 showdown between South Australia and Victoria's 10 Montreal Olympians.
In: NBL, Boomers & Opals, SA — Saturday, 15 Sep, 2012
I KNOW I'd met Ken Cole before 1970 but one of my first conscious recollections of him is sitting in the stands at Apollo Stadium with a stunning mini-skirted young Karin Maar at the Australian Championship.
In: NBL, SA — Wednesday, 12 Sep, 2012
JUDGING by the response last night in Christchurch, if the Breakers want to schedule a regular season NBL game on South Island, the league would have no objections.
In: NBL, WNBL, SA — Friday, 7 Sep, 2012
HALLEJULAH. Having long been an advocate we heavily should promote our sport's advantage in being for both sexes, the joint NBL/WNBL preseason announcement today could not come too soon.
In: SA — Wednesday, 5 Sep, 2012
TWELVE months ago, the finals of the SA State league and the Woollacott/Halls Medal dinner were a fiasco of bad scheduling and foul behavior.
In: SA — Sunday, 2 Sep, 2012
AND that is why, just when you think you might be getting a fraction jaded, you find you still passionately love basketball.
In: NBL, NBA, SA — Friday, 31 Aug, 2012
LUKE Schenscher always struck me as the perfect choice for an Adelaide 36ers captain - had he stayed after his debut season.
In: SA — Monday, 27 Aug, 2012
STURT guard Tom Daly last night reinforced the Sabres' domination of the Woollacott Medal while Jess Mahony became a multiple Halls Medallist at this year's joint-count.
In: NBL, SA — Monday, 27 Aug, 2012
WOLLONGONG signing Adris "2Hard2Guard" Deleon means the Hawks again will be very much in the mix of what threatens to be a fiercely contested 2012-13 iiNet NBL championship.