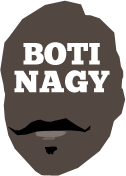 ---
Advertising opportunities available.
Please contact me.
---
Breakers escape breaks: Rankings/Tips
Tweet
CASEY Prather' elbow injury is the latest to strike down an NBL contender, only the New Zealand Breakers currently immune to losing a key man for an extended period.
Perth is minus captain and inspirational on-court leader Damian Martin (ankle) and in his immediate absence, went down to Brisbane last round at The Jungle.
He was slated for three weeks on the sidelines but may be rushed back before the Wildcats' January 4 match against Adelaide.
That date, coincidentally, is when the 36ers have pencilled in Mitch Creek's return from a hamstring tear which he suffered in Adelaide's road game at Perth.
The Sixers also are down swingman Anthony Drmic who copped an MCL sprain in last round's road win at New Zealand. Expect him back in three weeks.
At Sydney, the Kings' struggles without dual-MVP and Rio Olympian Kevin Lisch (calf) are well-documented, Illawarra losing tenacious playmaker Mitch Norton for six weeks after surgery for a fractured thumb.
Brisbane still is down Anthony Petrie who was out hurt for much of last season and is in the wars again while up in Cairns, there's been a litany of injury, starting with Nathan Jawai but ultimately also leading to import Michael Carrera's release, Stevie Weigh ... the Taipans' list goes on.
Prather dislocated his elbow against Illawarra at The Sandpit in one of those dreadful "look away" incidents. (And when teammates, fans and viewers have to look away, imagine what the player is going through!)
The star import and dual-NBL champion at Perth will miss a minimum of eight weeks. The word I'm hearing is Melbourne United is sniffing around Charlotte for his replacement.
* * *
THE WNBL has reached its business end, the four most likely settled with only positional finales to be determined.
Outside the playoff quartet, Adelaide still is hovering but season-ending injuries to Natalie Novosel and Laura Hodges has given Lightning one hell of a job to make it to the post-season.
Having lost season-series to Perth, Townsville and Melbourne, it only can displace defending champion Sydney Uni. For that to occur, Adelaide must win its remaining three games (Melbourne, Sydney, Bendigo) which would see it finish on 12-9 and own the series on Sydney.
The Flames, who have Adelaide, Townsville and Bendigo, also would have to drop to one of Townsville or Bendigo. Then Sydney too would finish on 12-9 and be replaced by Adelaide in the Final Four.
It's not impossible, but a lot has to go right for a Lightning team for which enough things have gone wrong.
Unusual too that last year Lightning unexpectedly beat Canberra to cost the Caps a chance at the playoffs and now the Capitals have returned the favour!
* * *
NBL TIPS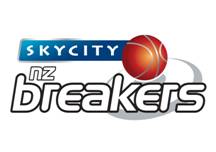 V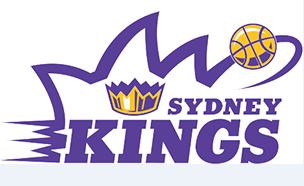 THE Breakers hit Sydney with the Kings feeling better about life, some even talking "finals" again so I hate to inject a note of reality. But let's be honest here. The eighth-placed Kings' four wins have been over seventh placed Illawarra (twice) and sixth-placed Cairns (twice). For talk to again emerge about "they have to win X amount of games out of 12 to make the playoffs" is a nonsense. Sydney is going to win some games and maybe even be a spoiler. But finals? Even Santa Claus can't deliver that. What the jolly fellow in red may deliver is an upset over the Breakers. I'd take that.
NOW also down Anthony Drmic as well as Mitch Creek and already thrice smacked around by Melbourne, Adelaide will receive no favours from United. Dealing with their own loss of Casey Prather, Melbourne's expectation is for Craig Moller and David Barlow to step it up, and they can. The only plus for the 36ers about the ranks thinning is it has shortened the rotation and allowed Brendan Teys to again be a factor. With both clubs on 8-6, this becomes the immediate battle for third and a little bit of wiggle room from the pack. At home, the odds have to favour United.
THE team of the moment undoubtedly is Brisbane. Beating Cairns in Cairns, then Perth in Perth without time to have a scratch in between was some of the Bullets' finest work since the days of Leroy. (And happy birthday Lee, for earlier this week). The Bullets will be ripe to shoot down Sydney's revival, the Kings needing a return to form for semi-injured Perry Ellis against marquee four-man Daniel Kickert. Stephen Holt is bringing the D, Perrin Buford there for the game-saving block and Andrej Lemanis has his Bullets humming. It will be tougher but Sydney will suffer.
THE Wildcats were too good for Illawarra in Wollongong less than a fortnight ago, winning 99-91. Unless AJ Ogilvy genuinely steps up and has a crack - offensively especially - the Hawks' finals fortunes will be heading for the recycle bin. Oscar Forman's 500th NBL game also should spark some extra juice into his teammates and with a week to prepare, Rob Beveridge usually finds a solution. Maybe this is the moment Illawarra takes a step forward. It has Cody Ellis relishing his court-time and Perth hits town without captain Damian Martin in uniform. It may spell "upset".
HAVING had its hands full with Adelaide in Cairns, the Taipans hit the City of Churches on Christmas Eve, ready to play Grinch and stuff coal in the Sixers' stockings. (That's figuratively only. If the 36ers boys want to wear stockings in their own time, that's their business.) Both clubs are caressing their lineups to perform despite key absentees and the showdown between Boomers buddies Nathan Sobey and Mitch McCarron pits two guys with the same spectacular skillset against each other. Shannon Shorter needs to step up but Josh Childress is the key man to a home win.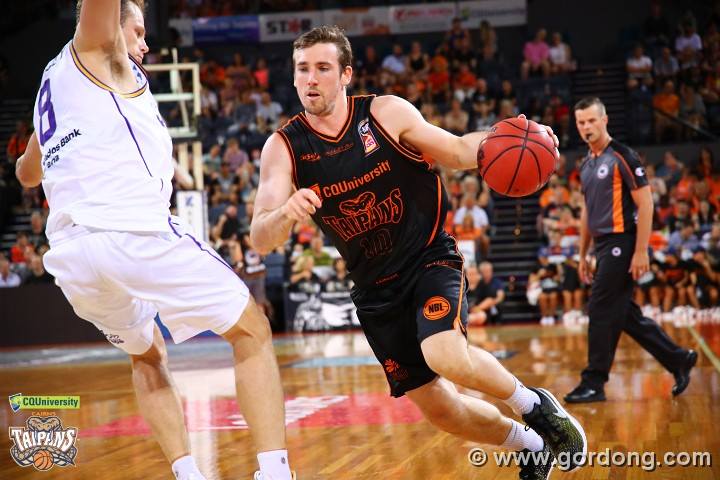 * * *
NBL RANKINGS This Wk-Prev (Record)
8 (8) KINGS 4-12: The road ahead is straight up but even a split this round would be huge.
7 (6) HAWKS 5-9: Slipping off the pace and close to the last chance to stop the slide.
6 (4) TAIPANS 7-9: Shot themselves in the foot last round, twice, and now it's 36ers time.
5 (5) UNITED 8-6: Won well with Prather going out hurt and have to feel good about 36ers.
4 (2) BREAKERS 10-5: Not travelling anywhere near as smoothly now and need a statement.
3 (1) WILDCATS 10-4: How reliant are they still on Damo? Must show more on the road.
2 (3) 36ERS 8-6: Have jumped a few spots but injuries suggest a short stay near the summit.
1 (7) BULLETS 7-8: Form team of the day and should add to their run at home to Sydney.
* * *
WNBL TIPS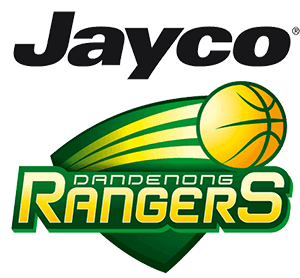 V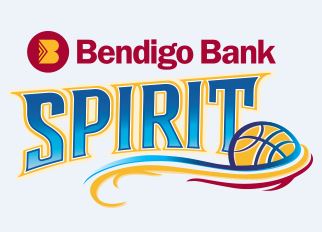 IT all comes down to pride now and playing because you just love playing at this elite level. Injuries have cruelled both clubs and the Spirit's ability to compete has been fun to watch. They just haven't the horses to sustain for the full 40. Dandenong still does and has seen Carley Mijovic emerge during the crisis and Amelia Todhunter also elevate her game. The Rangers' depth should get it the W but in Bendigo? Who knows if the home team can strike gold?
IT always looked as if Canberra could be the playoff spoiler and, with some additional "home cooking", the Caps have proven quite the challenge. Townsville simply cannot afford to drop either of its two matches this round and must start by scalping the Caps. While the Fire's focus has wavered at key times this season, a top-two finish and homecourt advantage in the semis is nothing to be sneezed at or blown away by a rush of petulance. Suzy Batkovic and Cayla George must control the boards and with Kelly Wilson directing traffic, head home with a Big W.
TWICE now Adelaide has felt it was hard done by in close losses to Melbourne. The three-point loss in Melbourne was "wind assisted" and the recent two-point loss at home came when Liz Cambage travelled twice en route to completing the winning shot, the whistles strangely silent. Cambage has had her way with the Lightning on both occasions and Ruth Hamblin has to step up, before the refs find three phantom fouls on her. With its back against the wall, Adelaide also needs scoring from Abby Bishop because its defence cannot go unrewarded. The Boomers should make it 3-0.
SEEMS like only yesterday Canberra hit Dandenong and effectively put an end to the Rangers dreams of returning to the playoffs. Maddison Rocci was great for the Caps last week in the absence of Nat Hurst who still is under a cloud for this game. So too Rangers import Laia Palau. I'm expecting the Rangers, in their last home stand of the season, to lift for this game, Kayla Pedersen (below) and Carley Mijovic rising to the challenges of Jordan Hooper and Mistie Bass, with Stephanie Blicavs to lead the way for a Dandenong victory.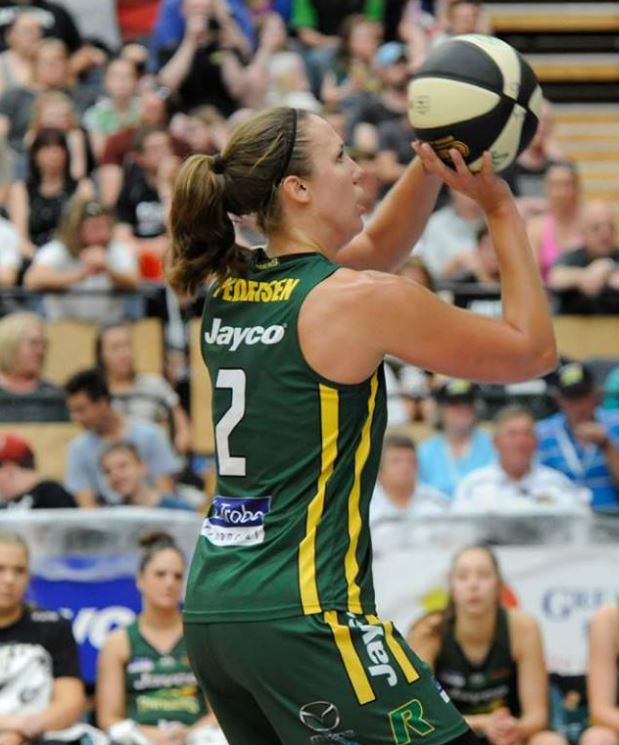 EN ROUTE to their club record 13th straight win last round in Melbourne, Perth left no-one in doubt they can handle any team, anywhere. The challenge really has been thrown down to the Boomers who must find a way to curtail the WNBL's most potent backcourt of Courtney Williams and Sami Whitcomb. They couldn't do it last round and they can expect Alice Kunek and Kayla Standish to also join in the party now it has shifted out west. This assuredly is a playoffs preview and while the Lynx look ripe for the plucking, with first place at stake, they should win at home.
SO much in the Adelaide-Sydney showdown in Sydney will hinge on whether the Lightning bested Melbourne at Titanium Security Arena. If they lit up The Lighthouse, then they will hit the Flames full of confidence, knowing a further win keeps Adelaide in the Final Four race. But if Adelaide lost to Melbourne, its post-season dream will be dead and so too, much of its motivation. Of course, a 3-0 sweep of the defending champs still looks good but with so much to play for, it is the Flames with more at stake. So let's go this way. If Adelaide beat Melbourne, it gets my tip for the third clash with Sydney. But if not, expect the Flames to light it up.
ROCKING into Townsville, the old rivalry will mean precious little for Bendigo. This game is a further chance for the Fire to try and consolidate a top-two finish and it has too much big-game experience to let this slip. Sydney Wiese, Lauren Mincy, Mia Murray and Micaela Cocks all should see more action and Darcee Garbin will relish attacking the Spirit's frontline of Gabe Richards and Nadeen Payne. And that will be after The Batgirl and Cayla get through with them! It's hard to see anything but a runaway finish for the Fire, despite Betnijah Laney's best efforts.
* * *
WNBL RANKINGS This Wk-Prev (Record)
8 (7) SPIRIT 3-14: The end can't come soon enough but Bendigo can split this round.
7 (6) RANGERS 7-11: More injuries = more heartbreak but Dandenong can go 2-0 this week.
6 (8) CAPITALS 5-13: Continue to upset teams but face two tough prospects this round.
5 (4) LIGHTNING 9-9: Unravelled late against Perth but the finals door is still slightly ajar.
4 (3) BOOMERS 11-7: Didn't get it done against Perth at home. Now must do it on the road.
3 (5) FLAMES 11-7: Can end Adelaide's playoff dream this round and advance its own.
2 (2) FIRE 11-6: Must take both winnable games this round in their top-two finish quest.
1 (1) LYNX 14-4: Just killing it at present but surely a letdown must be due soon, no?
PS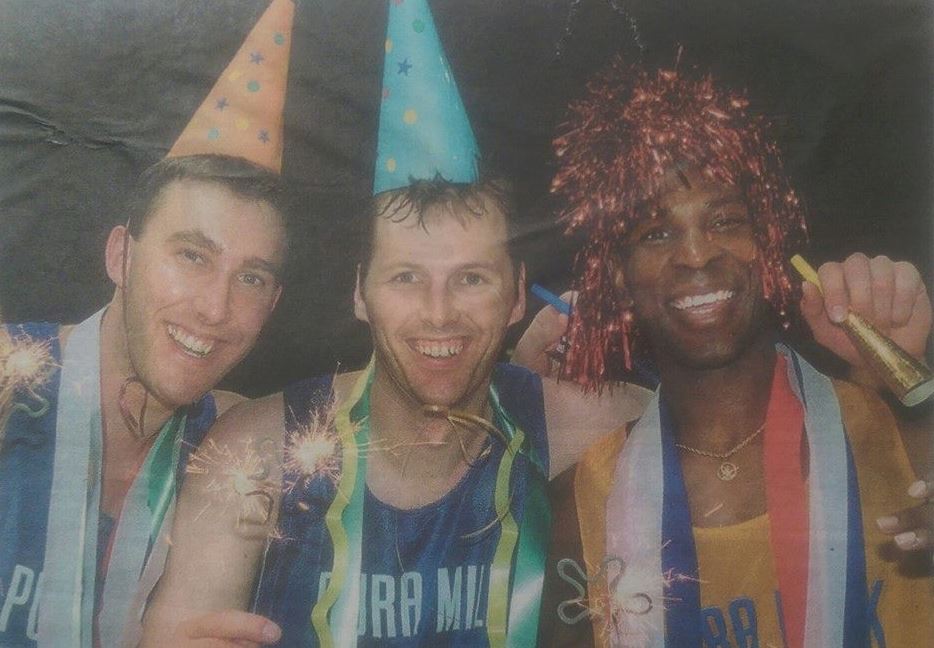 GHOSTS OF CHRISTMAS PAST: Mark Nash, Paul Rees and Mark Davis revisited as the three not-so-wise men...