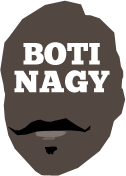 ---
Advertising opportunities available.
Please contact me.
---
In: WNBL, Boomers & Opals — Thursday, 1 Dec, 2022

SHE's a six-time MVP of the WNBL, a five-time league champion, seven-time All Star, four-time leading scorer and played at three Olympic Games for Australia's Opals, returning home a medallist from Athens, Beijing and London. But despite Brad Rosen willing it, Suzy Batkovic was not born in Sydney.
In: WNBL, Boomers & Opals — Saturday, 26 Nov, 2022

FIBA's decision to induct former long-term Australian Opals captain Robyn Maher into its Hall of Fame in Switzerland this week marks a magnificent and unprecedented milestone. With Rob joining husband Tom in the Hall, FIBA now has its historic first wife-husband combination.
In: NBL, WNBL, Boomers & Opals, NBA — Friday, 18 Nov, 2022
BRAD Rosen and I have a couple of big interviews coming up next week but in the meantime, we couldn't let so many huge events of the past week go by unmentioned in our Brad&Boti podcast. It started with Josh Giddey and continued with Isaac Humphries, the Boomers and Tianna Hawkins.
In: NBL, Boomers & Opals, NBA — Monday, 14 Nov, 2022

TRUST this. There are not going to be many times an Aussie baller matches an NBA record for decades now held by the incomparable - and in my view, maybe the true G.O.A.T. - Wilt Chamberlain. But one-and-done Adelaide 36er Josh Giddey can today make that claim.
In: Boomers & Opals — Saturday, 12 Nov, 2022

FROM the moment Nick Kay sank a 3-pointer to open Australia's scoring, there wasn't any doubt which way this FIBA World Cup Qualifier on the road in Kazakhstan was going to go, the Boomers' 97-50 final scoreline maybe still a fraction misleading. But only in terms it flattered the home team.
In: Boomers & Opals, Misc — Thursday, 10 Nov, 2022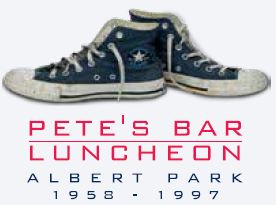 THE return of the annual Pete's Bar lunch on Friday, November 25, after a two-year COVID-inflicted absence, should be an absolute ripper but you'll need to move quickly because bookings close tomorrow and the guest speaker will be none other than the G.O.A.T., Lauren Jackson.
In: WNBL, Boomers & Opals — Wednesday, 2 Nov, 2022

THE most challenging gig in elite coaching? Inheriting a defending champion. And that is exactly what Chris Lucas is faced with as the new head coach of WNBL champion Melbourne Boomers, largely why Brad Rosen and I were keen to interview him for this week's Brad&Boti podcast.
In: Boomers & Opals — Sunday, 30 Oct, 2022

THE Sydney Olympics in 2000 was hailed as the greatest Games ever staged and now FIBA - in the same week the WNBL prepares to launch is 2022-23 season - has declared its World Cup at the same venue as a record-smasher, with first crowd, now broadcast, digital and social media reaching unprecedented heights.
In: NBL, Boomers & Opals — Friday, 28 Oct, 2022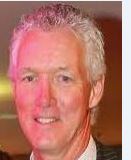 TIME for a "Where Are They Now?" episode of the Brad&Boti podcast so Brad Rosen and I threw on our deer-stalker caps, grabbed our magnifying glasses and went in search of a former NBL import who rose to the position of running the league before joining BA. No, it's NOT Bill Palmer.
In: Boomers & Opals — Wednesday, 26 Oct, 2022


AUSTRALIA has named another solid mostly-NBL based Boomers team for next month's FIBA World Cup qualifier against burgeoning powerhouse Kazakhstan in Kazakhstan, a trip which should very much help our boys' cultural learnings.