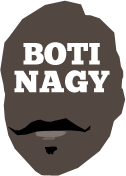 ---
Advertising opportunities available.
Please contact me.
---
In: NBL, Boomers & Opals — Wednesday, 1 Mar, 2023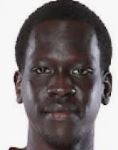 THIS year's FIBA World Cup will feature four debutante national men's teams including the fairytale story of South Sudan, which has much to thank the NBL for, with Sunday Dech one of five players from our league who helped their original nation through to the tournament-proper.
In: WNBL, Boomers & Opals — Monday, 27 Feb, 2023

MELBOURNE Boomers and WNBL stalwart Cayla George is enjoying an MVP season and should join contemporaries such as Suzy Batkovic and Abby Bishop as a winner of the coveted individual award this season. And I must confess, I slouch corrected as the soon-to-be 34-year-old is playing career-best basketball.
In: Boomers & Opals — Sunday, 26 Feb, 2023

NOT entirely unexpectedly, Australia brushed past Kazakhstan today at Melbourne's State Basketball Centre 98-53, a 33-11 third period ending it as a contest and Todd Blanchfield logging 31 points at 65 per cent by the end of the third quarter to have pundits checking the record books.
In: NBL, WNBL, Boomers & Opals, NBA — Friday, 24 Feb, 2023
FINAL FRIDAY SUMMARIES: AN extended wrap of many of the key events in basketball this past week, from losing Steph Talbot to an ACL, Sam Mackinnon out as Brisbane Bullets GM and much much more. Boti Nagy and Bob Craven are all over it, Jade Melbourne's prospects and Simon Mitchell's departure all here!!
In: NBL, Boomers & Opals — Thursday, 23 Feb, 2023
OUR Australia E team tips off tonight now in its second-last FIBA World Cup qualifying game - the Boomers have already qualified by the way - against Bahrain but this disruption to the NBL Championship Series truly is unconscionable and just makes winning their fourth title that much tougher for Mody Maor's New Zealand.
In: WNBL, Boomers & Opals — Friday, 17 Feb, 2023

THE Seattle Times has produced a strong story about former Opals captain and FIBA World Cup starter and Bronze Medallist Sami Whitcomb, now driving the Perth Lynx toward a WNBL finals finish. Percy Allen is the reporter and courtesy of our man in the US, Bob Craven, we reproduce it here.
In: NBL, Boomers & Opals — Thursday, 16 Feb, 2023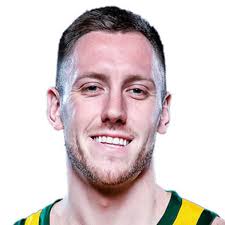 THE announcement today of the Boomers' E team to tackle incoming FIBA featherweights Bahrain and Kazakhstan in this latest World Cup qualifying window again starkly exposes Basketball Australia as reinforcing some kind of anti-Mitch Creek agenda.
In: NBL, WNBL, Boomers & Opals, NBA, SA, Flashbacks, Misc — Wednesday, 15 Feb, 2023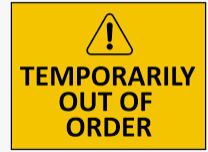 DEAR Reader. Here it is. Why the Basketball On The Internet website has been idle for more than two months. If you don't really give a flying frapdoodle (thank you Bill Palmer), that's easy, skip this link and just move on back to the stories as they tumble in over the coming days. But if you enjoy true horror...
In: WNBL, Boomers & Opals — Thursday, 1 Dec, 2022

SHE's a six-time MVP of the WNBL, a five-time league champion, seven-time All Star, four-time leading scorer and played at three Olympic Games for Australia's Opals, returning home a medallist from Athens, Beijing and London. But despite Brad Rosen willing it, Suzy Batkovic was not born in Sydney.
In: WNBL, Boomers & Opals — Saturday, 26 Nov, 2022

FIBA's decision to induct former long-term Australian Opals captain Robyn Maher into its Hall of Fame in Switzerland this week marks a magnificent and unprecedented milestone. With Rob joining husband Tom in the Hall, FIBA now has its historic first wife-husband combination.