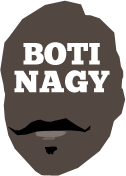 ---
Advertising opportunities available.
Please contact me.
---
In: Boomers & Opals — Sunday, 7 Aug, 2022

TODAY is the day. August 7. A year ago today, not just basketball but sporting fans all across Australia sat spellbound and glued to their TV sets as Patty Mills led our national men's team - those Boomers of the Dreamtime - to medal glory at the Tokyo OIympic Games.
In: Boomers & Opals, NBA — Saturday, 6 Aug, 2022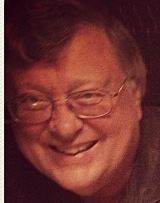 BOB'S CORNER: Seattle-based US correspondent BOB CRAVEN could not have been happier to see the G.O.A.T. - Lauren Jackson - back "at home" for a big WNBA fixture in which her contemporary Sue Bird and LJ's playing clone Breanna Stewart both starred and featured prominently.
In: NBL, Boomers & Opals, NBA — Tuesday, 2 Aug, 2022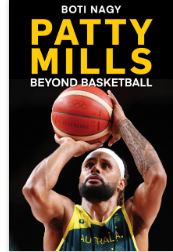 AUGUST 2, 2012 was the first time Basketball On The Internet tentatively sprung into life and today we're celebrating our 10-year anniversary in the best possible way by formally announcing the delivery of my proudest work in the field - "PATTY MILLS - Beyond Basketball" - a tribute to a cultural icon.
In: NBL, WNBL, Boomers & Opals, NBA, SA, Flashbacks, Misc — Tuesday, 26 Jul, 2022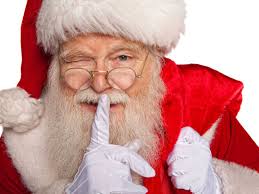 THE NBL may be busy with its draw for the 2022-23 season, open roof game on December 23, Christmas Eve matches and even a breakthrough Christmas Day (Night?) fixture. But coming up much faster is Father's Day and maybe this year it's time to start thinking early to find dad the ideal gift.
In: Boomers & Opals — Monday, 25 Jul, 2022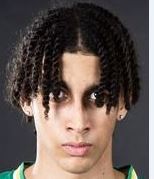 ICE cool free throw makes by rookie Tyrese Proctor with 8.7 seconds left in the Asia Cup Final assured Australia retained its crown and the Gold Medal with a 75-73 escape from Lebanon after only minutes earlier leading by as many as 15 points and seemingly en route to a comfortable victory.
In: Boomers & Opals — Sunday, 24 Jul, 2022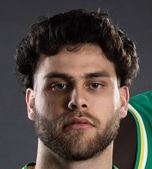 NEW Zealand's Tall Blacks came, they saw and they concurred - the Australian Boomers are worthy defenders of the FIBA Asia Cup's Gold Medal and ready to take on Lebanon in tonight's Final in Jakarta after claiming their semi final 85-76 last night. Big shots late by William McDowell-White sank the Kiwis.
In: Boomers & Opals — Friday, 22 Jul, 2022

AUSTRALIA last night swept to an all-the-way 99-85 win over Japan it its FIBA Asia Cup quarterfinal and now faces the revival of the Trans-Tasman rivalry when it meets New Zealand's Tall Blacks in Jakarta for a spot in the Final against the winner of the Jordan-Lebanon semi final.
In: Boomers & Opals — Wednesday, 20 Jul, 2022

THE Opals squad flew out for New York today and a practice camp which includes two exhibition games against Canada ahead of the FIBA World Cup, while the Boomers prepared to continue their Asia Cup title defence in Jakarta in tomorrow's quarterfinals, facing regional rival Japan.
In: NBL, WNBL, Boomers & Opals, NBA, SA, Misc — Friday, 15 Jul, 2022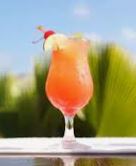 JUST finished a terrific project for WILKINSON PUBLISHING so taking a few days off to recharge the batteries. Guessing you'll survive without the website's take on what should have been a Boomers' avalanche over Saudi Arabia. Looking forward to being back next week. Cheers all.
In: Boomers & Opals — Wednesday, 13 Jul, 2022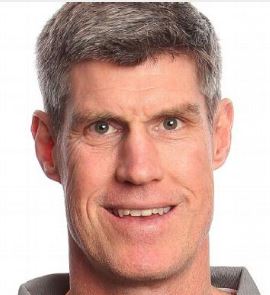 AS expected, Australia's national men's team last night thumped Jordan to open its defence of the FIBA Asia Cup in Jakarta. The 78-60 win was built on a sizzling 52-26 first half during which Thon Maker was omnipresent and gave stand-in Boomers coach Mike Kelly his first international victory.