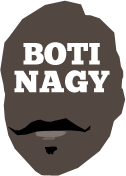 ---
Advertising opportunities available.
Please contact me.
---
In: Boomers & Opals — Wednesday, 13 Sep, 2023
FANS of the Boomers need to have no illusions about the difficulty of the task ahead at the Paris Olympic Games. Of the eight teams to already qualify, namely host nation France, World Champion Germany, runner-up Serbia, Canada, USA, Australia, Japan and South Sudan, right now most would only pencil in those last two national teams as likely Aussie wins.
In: Boomers & Opals — Tuesday, 12 Sep, 2023
NOW the dust has settled on the FIBA World Cup, it's fair to say Australia delivered a small 'F' fail in Okinawa and Manila. You cannot fly out spouting "gold vibes only," then not make it to the quarter-final round after promising a podium finish. Sorry. That's a fail. It just isn't a crisis.
In: Boomers & Opals — Thursday, 31 Aug, 2023

THERE are major scores to settle when Slovenia takes on Australia tomorrow night in Manila to open the second group stage of the FIBA Men's World Cup, the Boomers needing two wins to go through to the quarter-finals, having successfully qualified for the 2024 Paris Olympic Games.
In: Boomers & Opals — Thursday, 24 Aug, 2023
FINGERS, toes and any other multiple body appendages remain crossed that our Boomers can from tomorrow night at the 2023 FIBA World Cup return to the medal podium they first stepped upon at the recent Tokyo Olympics.
In: Boomers & Opals, SA — Saturday, 27 May, 2023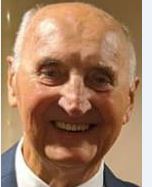 HUNGARIAN-born Australian international basketball trail-blazer Laszlo "Les" Hody died in Melbourne today after a short illness. The first man to represent two different countries at Olympic Games and the inspiration for a generation of players in South Australia and Victoria, Les was 88.
In: WNBL, Boomers & Opals, NBA — Saturday, 13 May, 2023
WEEKEND FEATURE: Reprinted from the Seattle Times. Storm's Sami Whitcomb finds balance between motherhood and basketball: 'It's all worth it'
In: Boomers & Opals — Monday, 8 May, 2023

HOW reassuring is it these days to see an Australian men's squad announced, look at it and think only positive thoughts? Brian Goorjian's 18-man Boomers squad for the FIBA World Cup in August has three obvious omissions but is so rich in talent that medal salivations are warranted.
In: Boomers & Opals — Sunday, 30 Apr, 2023

AUSTRALIA will need to negotiate the Japanese home crowd in Okinawa in its FIBA World Cup Group E where the Boomers also have drawn Germany and Finland for the right to advance. Germany, at #11, is their highest-ranked opponent, Finland at #24 and Japan #36. Brian Goorjian's Boomers are ranked #3.
In: Boomers & Opals, Misc — Saturday, 29 Apr, 2023

THE 5-match suspension handed out by the Euroleague to Real Madrid's French forward Guerschon Yabusele for his heinous and disgraceful body slam of an unsuspecting Dante Exum is almost as disgusting as the act was in itself, unnecessarily injuring the Aussie combo guard.
In: Boomers & Opals, Misc — Friday, 28 Apr, 2023

THE foot and facial injuries suffered today in a Euroleague match by one of Australia's finest players, Dante Exum, is an absolute disgrace and should lead to the long-term expulsion of Real Madrid's French forward Guerschon Yabusele, if not court action for assault occasioning bodily harm.