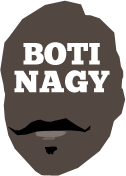 ---
Advertising opportunities available.
Please contact me.
---
In: Boomers & Opals, NBA — Wednesday, 11 Aug, 2021
PATTY Mills turns 33 today, the human embodiment of all that is good in the world, of love and inclusiveness, of compassion and understanding, of tolerance and playfulness, of commitment and forgiveness, of ascending and achieving.
In: Boomers & Opals — Saturday, 7 Aug, 2021
AUSTRALIAN basketball tonight hit a new Olympic Games high as Patty Mills carried the flag, the Boomers following him to immortality as our historic first men's medal-winning team, claiming Bronze with a 107-93 victory over Slovenia.
In: Boomers & Opals — Friday, 6 Aug, 2021
"YEAH, I think we'd rather play Slovenia for the Bronze than France, don't you?" That was the common refrain yesterday before that sensational finish to their semi final, leading to the cautionary "careful what you wish for" reaction.
In: Boomers & Opals — Thursday, 5 Aug, 2021
NBA superstar Kevin Durant carried the USA on his shoulders until it weathered the best Australia had to offer, before turning the Boomers' Gold Medal dreams into a nightmarish 97-78 beating in their Tokyo Olympics semi final today.
In: Boomers & Opals — Wednesday, 4 Aug, 2021
FLEXING its undoubted muscle as the benchmark of international women's basketball, the Gold Medal-defending USA today clinically and ruthlessly savaged Australia, burying the Opals 79-55 in their Olympic quarter-final in Tokyo.
In: Boomers & Opals — Wednesday, 4 Aug, 2021
BRIAN Goorjian unquestionably is the most successful NBL coach in the league's history and arguably the most successful coach of team sports in Australia. But let's be frank, there's been one blemish on his coaching record.
In: Boomers & Opals — Tuesday, 3 Aug, 2021
A STAGGERING 37-11 last-quarter Boomers' blitz in a 58-26 second half extravaganza tonight saw Australia storm into the semi finals of the Tokyo Olympics with an emphatic 97-59 rout of world #4 ranked Argentina.
In: Boomers & Opals — Monday, 2 Aug, 2021
MARIANNA Tolo lit the fuse and Cayla George set off the bomb which finally blew Australia's Opals past Puerto Rico 96-69 and into the quarter-finals of the Tokyo Olympic Games.
In: WNBL, Boomers & Opals, SA — Monday, 2 Aug, 2021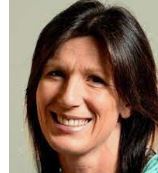 OPALS in an Olympic pickle? You bet. So Brad Rosen and I spoke to the expert, Channel 7 commentator and triple-Olympian Rachael Sporn to explain all the scenarios ahead of tonight's mightily important final intragroup game against Games minnow Puerto Rico, and what the USA-France result also might mean.
In: Boomers & Opals — Sunday, 1 Aug, 2021
AUSTRALIA tonight drew Argentina as its quarter-final opponent, with the chance to advance to an Olympic semi final showdown against the winner of the match between the USA and Spain. Sound a bit suss? It is.