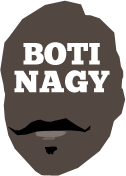 ---
Advertising opportunities available.
Please contact me.
---
In: Boomers & Opals — Friday, 1 Dec, 2017
THE announcement of the Opals' squad for the Commonwealth Games gives Basketball Australia a chance to undo one of the sport's great wrongs by allowing Suzy Batkovic a shot at a golden send-off.
In: Boomers & Opals, Misc — Thursday, 30 Nov, 2017
APUNIPIMA Australian Indigenous Women's All Stars coach Danny Morseu is under no illusions of the task ahead in next week's inaugural series against the New Zealand Maori national team.
In: NBL, WNBL, Boomers & Opals — Wednesday, 29 Nov, 2017
DANIEL Kickert is loving his role with Australia's Boomers and showed it again at Titanium Security Arena on Monday with 22 points in the FIBA World Cup Asian Zone qualifiying rout of Japan.
In: Boomers & Opals — Monday, 27 Nov, 2017
AUSTRALIA's 82-58 win tonight over Japan in the FIBA World Cup's Asian Zone qualifier has pressed the Land of the Rising Sun into the group's hotseat.
In: Boomers & Opals — Sunday, 26 Nov, 2017
LUCAS Walker's late addition to the Boomers' team for tomorrow night's FIBA World Cup qualifying match with Japan is as inspirational a story as Peter Crawford's 2012 London Olympic selection.
In: Boomers & Opals — Friday, 24 Nov, 2017
HAVING already feasted on Chinese Taipei 90-50 en route to Gold at the FIBA Asia Cup, tonight the Boomers served up a 104-66 taste sensation in Taipei to open their World Cup qualifications.
In: Boomers & Opals, NBA — Tuesday, 21 Nov, 2017
IT seems a day cannot go past on the NBA schedule without Australia's first bona fide international megastar, Ben Simmons, creating news.
In: Boomers & Opals, Misc — Saturday, 18 Nov, 2017
FORMER NBL regulars Deba George, Kerry Williams, Tyson Demos, Chris and Michael Cedar headline the newly announced Apunipima Australian Indigenous Basketball All Stars 15-man squad.
In: NBL, WNBL, Boomers & Opals, Misc — Friday, 17 Nov, 2017
THE annual Pete's Bar Lunch is just one week away, VBA, ACC, NBL and BA Hall of Fame legend Brian Kerle ready to regale with this year's "Reunion" theme.
In: NBL, Boomers & Opals — Tuesday, 14 Nov, 2017
ANYONE expecting a lay down misere for Australia's Boomers against Japan in Adelaide hasn't factored in the effects of flying home from Chinese Taipei, and clearly, neither has FIBA.