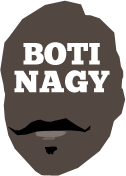 ---
Advertising opportunities available.
Please contact me.
---
In: WNBL, Boomers & Opals — Saturday, 6 Jul, 2019
ICONIC Australian basketball superstar and FIBA Hall of Famer, Michele Timms, has been selected to coach the World Team V The Americas at the Aurora Games Festival in Albany next month.
In: Boomers & Opals — Friday, 5 Jul, 2019
AUSTRALIA's Opals will be aiming to go "one better" in Bengaluru when they pursue the FIBA Asia Cup in the popular Indian city in September.
In: Boomers & Opals, NBA — Wednesday, 26 Jun, 2019
AUSTRALIA's FIBA World Cup intragroup rival Canada is looming largely on the horizon as a potential foil - a la the 2000 Sydney Olympics - yesterday appointing Toronto Raptors' NBA championship-winning coach Nick Nurse.
In: NBL, Boomers & Opals — Tuesday, 18 Jun, 2019
TODAY may just be the biggest recruiting day in Illawarra Hawks' NBL history with LaMelo Ball - brother of Lonzo, son of LaVar - and 10-year NBA veteran Aaron Brooks both declaring their intent to be in Wollongong this year.
In: NBL, WNBL, Boomers & Opals — Monday, 17 Jun, 2019
WITH Greek powerhouse Panathinaikos agreeing to terms with Jacob Wiley for next season, expect Adelaide 36ers to soon reveal Eric Griffin as his replacement import for the 2019-20 NBL season.
In: NBL, Boomers & Opals — Monday, 10 Jun, 2019
AUSTRALIAN basketball trio Luc Longley, Ricky Grace and Bruce Spangler have been recognised in the Queen's Birthday Honours List.
In: NBL, WNBL, Boomers & Opals, SA — Thursday, 30 May, 2019
THE Boomers have added an X-Man, the NBL has announced a fourth All Star team to hit China next month and another Kiwi is bound for the Boomers ... the Melbourne Boomers.
In: WNBL, Boomers & Opals, SA — Wednesday, 29 May, 2019
SOUTH Australia has seven players in Sandy Brondello's Opals squad for the 2019 FIBA Asia Cup as Australia chases Gold in its recent topsy-turvy run of top-two podium finishes.
In: Boomers & Opals — Thursday, 23 May, 2019
AUSTRALIA's 17-man Boomers squad for the 2019 FIBA World Cup was revealed today and ahead of that tournament and the 2020 Tokyo Olympics, it is time now for us to put up or shut up.
In: Boomers & Opals, NBA — Wednesday, 15 May, 2019
VERSATILE Aussie NBA star Ben Simmons has set social media (and Basketball Australia) alight by revealing he is available to play for the Boomers in their "upcoming events," which translates to the FIBA World Cup and Tokyo Olympics.