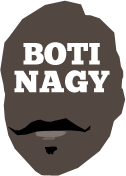 ---
Advertising opportunities available.
Please contact me.
---
In: Boomers & Opals — Saturday, 25 Aug, 2018
AFTER the fiasco in the Philippines, further muddied by FIBA's fumbled and pathetic post "melee in Manila" rulings, if you were a Boomers player right now, would you be putting your hand up to play the fixture in Iran?
In: Boomers & Opals, NBA, Misc — Saturday, 25 Aug, 2018
OPALS' Rio Olympian Stephanie Talbot manufactured a huge 3-pointer yesterday to help Phoenix Mercury again knock Connecticut Sun out of the WNBL playoffs, 96-86.
In: Boomers & Opals — Wednesday, 22 Aug, 2018
MAKE no mistake. Sandy Brondello's Chemist Warehouse Australian Opals are starting afresh with a recast team for the FIBA World Cup in Spain next month.
In: NBL, Boomers & Opals — Tuesday, 21 Aug, 2018
ADELAIDE 36ers' All-NBL First Team selection Daniel Johnson is the only new face in the Australian Boomers' team to face Qatar in Doha on September 14 as part of FIBA World Cup qualifying.
In: Boomers & Opals, Misc — Saturday, 18 Aug, 2018
NBL stalwarts Chris Patton, Deba George and Chris Cedar headline the Australian Indigenous All Stars for next month's annual clash with the New Zealand Maori National Team across the Tasman.
In: NBL, Boomers & Opals — Saturday, 4 Aug, 2018
LOOK out! Multiple sauces are telling me we're about to witness "Terrance Ferguson v2.0" but this time at Brisbane Bullets and with exciting Australian-born guard and current Boomers squad member Josh Green.
In: Boomers & Opals — Thursday, 2 Aug, 2018
BASKETBALL Australia's less-than-ballsy decision against appealing FIBA's absurd one-game suspension for Chris Goulding hammers home the truth of the old saying: "The only thing necessary for the triumph of evil is for good men to do nothing."
In: Boomers & Opals — Wednesday, 1 Aug, 2018
AUSTRALIA's Opals look set for a return to the medal dais in Spain with the announcement today of a multi-talented 20-player squad from which the final 12 for the FIBA World Cup will be selected.
In: Boomers & Opals — Tuesday, 31 Jul, 2018
DANIEL Kickert's absence through a five-international match suspension has opened the door for NBL All Star Five First Team power forward Daniel Johnson to finally crack Australia's latest Boomers squad.
In: Boomers & Opals — Monday, 30 Jul, 2018
AUSTRALIA's Sapphires today captured Bronze at the FIBA World Under-17 championship in Minsk, Belarus, with exciting scoring guard Shyla Heal named in the tournament's All Star Five.