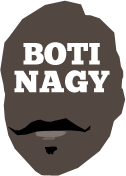 ---
Advertising opportunities available.
Please contact me.
---
In: Boomers & Opals, SA — Sunday, 5 Jun, 2022

SOUTH Australian basketball has lost four of its greats - three of its mightiest players of a bygone era and one of its most fabulous non-playing characters - in the past few months but their legacies live on, the game in the state heavily influenced by their presence and guidance over the long, long haul.
In: Boomers & Opals — Tuesday, 31 May, 2022

YOU'VE got to love it when a rookie comes on for her first run as an Opal, lines up at the keyway, snatches an offensive rebound from a missed free throw, gathers herself with a dribble, scores and takes the foul before adding a bonus free throw. Welcome to international play Anneli Maley.
In: Boomers & Opals — Monday, 30 May, 2022

JAPAN yesterday overhauled a 10-point deficit, held onto a three-point lead, then stood back to allow Maddi Rocci a two-point layup which preserved a 56-55 Game 2 win in their three-match exhibition series against Australia. Surely that wasn't the play acting-Opals coach Cheryl Chambers drew up.
In: Boomers & Opals — Friday, 27 May, 2022


A PAIR of Opals Boomers, a rookie and a veteran tonight laid waste to a bold Japan, winning the opening game of a three-match exhibition 72-66 at Sydney's Quaycentre. The Tokyo Olympics Silver Medallists seized control in the third, only to see Jade Melbourne and Sara Blicavs snatch it back.
In: NBL, Boomers & Opals — Friday, 20 May, 2022

BRAD Rosen and I had the GOAT of Australian basketball (if not pro sports) coaching, Brian Goorjian, as our interviewee on our Brad&Boti podcast well before the Tokyo Olympics. There's been two seasons with Illawarra in the NBL since, a Bronze Medal and now the region's "Euroleague" - the East Asian Super League.
In: NBL, Boomers & Opals, NBA — Wednesday, 11 May, 2022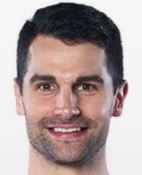 THE NBL Grand Final series heads into Game 3 tonight with the Kings leading the JackJumpers 2-0, an ideal time for Brad Rosen and I to snare Sydney assistant coach, championship-winner, dual league MVP and naturalised Boomers Olympian Kevin Lisch for our Brad&Boti podcast.
In: WNBL, Boomers & Opals, NBA, Misc — Saturday, 30 Apr, 2022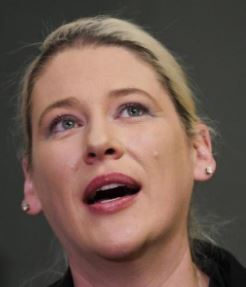 OUR US correspondent Bob Craven has given us an extra article this week, taken from the Seattle Times where the local beat-writer for the WNBA's Seattle Storm, former home of Australia's greatest player Lauren Jackson, has written up the US viewpoint on the superstar's return to the basketball hardwood.
In: NBL, Boomers & Opals, NBA — Friday, 15 Apr, 2022

BILL Mildenhall is one of Australian basketball's greatest referees and arguably the most respected in NBL history. He's done it all when it comes to officiating - including ref the Dream Team in Barcelona 1992 - so Brad Rosen and I were thrilled to get him revisiting Memory Lane for this Brad&Boti podcast.
In: WNBL, Boomers & Opals, Misc — Friday, 8 Apr, 2022

THE WNBL Grand Final Series goes to a deciding Game 3 tomorrow in Melbourne but Brad Rosen and I were lucky enough to have Perth Lynx superstar Sami Whitcomb as our guest for this week's Brad&Boti podcast. Sami has one of the most amazing stories you're ever going to hear.
In: WNBL, Boomers & Opals — Friday, 1 Apr, 2022

IN a season when it was definitely possible - if not probable - to lose complete faith in women's basketball in Australia, at least the WNBL had its MVP Anneli Maley right and tomorrow's Grand Finalists also promising finishing a dreadful year on a strong note. It was more than what we could have hoped for.