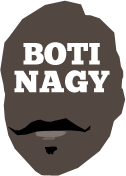 ---
Advertising opportunities available.
Please contact me.
---
In: NBL — Tuesday, 25 Jun, 2019
NBL owner Larry Kestelman has entered a 120-day exclusive negotiation with Hobart's Glenorchy City Council which, if successful, would not only return big-league basketball to the Derwent Entertainment Centre but a $150-$200 million upgrade to the whole precinct.
In: SA, Misc — Monday, 24 Jun, 2019
AFL Hall of Fame legend, former Richmond star and four-time Essendon premiership coach Kevin Sheedy is the prize guest for the Free Throw Foundation's next big lunch on Thursday, July 18.
In: NBL — Monday, 24 Jun, 2019
BREAKERS game-buster Corey Webster found his shot last night in Changzhou, scoring 19 to halftime en route to a game-high 23 as NBL Select won the dead rubber 86-74 over China.
In: Flashbacks — Sunday, 23 Jun, 2019
*FLASHBACKS, my irregular "lucky dip" where I just reach into my drawers of old Australian basketball stuff and transcribe or post whatever I find for you.*
In: NBL — Saturday, 22 Jun, 2019
ADELAIDE 36ers coach Joey Wright needed more toughness, defensive commitment, locker-room presences and basketball IQ to improve his 36ers next season.
In: NBL, NBA — Friday, 21 Jun, 2019
SYDNEY Kings forward Brian Bowen did not hear his name called out at today's NBA Draft but he has landed a two-way contract with Indiana Pacers. Harry Froling, meanwhile, also went undrafted but knows he has a pathway into the NBA from the NBL.
In: NBL — Thursday, 20 Jun, 2019
QUALITY Brisbane-based basketball journalist Greg Davis has highlighted the plight of Queensland administrator Narelle Kelly in the #getnarellewell campaign.
In: Misc — Thursday, 20 Jun, 2019
MOVIE REVIEW: IMAGINE there's no Beatles, it's not easy, even if you try. No Come Together, not even Ticket to Ride. ... You get the idea and it's the terrific premise of YESTERDAY, which hits cinemas next week.
In: NBL — Wednesday, 19 Jun, 2019
ADELAIDE 36er fans probably were the happiest tonight as Daniel Johnson and Ramone Moore showed great signs during the NBL Select's Game 1 loss to China in Qingdao.
In: NBL, Boomers & Opals — Tuesday, 18 Jun, 2019
TODAY may just be the biggest recruiting day in Illawarra Hawks' NBL history with LaMelo Ball - brother of Lonzo, son of LaVar - and 10-year NBA veteran Aaron Brooks both declaring their intent to be in Wollongong this year.