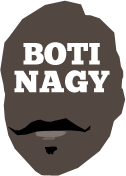 ---
Advertising opportunities available.
Please contact me.
---
In: WNBL — Saturday, 4 Dec, 2021

DEFENDING WNBL champion Southside should have few issues opening the 2021-22 season with a solid win over last season's bomb shelter resident Bendigo today at Dandenong Stadium.
In: NBL — Friday, 3 Dec, 2021

HOW much excitement is there across Tasmania today with the state's newest NBL entity, the Jack Jumpers making their big league debut against the "gettable" Brisbane Bullets? Lamar Patterson and Co are in for a tough night across Bass Strait though, ultimately, they should escape unscathed.
In: NBL — Thursday, 2 Dec, 2021

THEY earnt back their Illawarra name last season, lost an ex-NBA player to injury, cut another wannabe NBAer who did not perform and still made it to the semi finals. Brian Goorjian's return to the NBL was, not unexpectedly, a tour de force and ahead of 2022, the Hawks look even better.
In: NBL — Wednesday, 1 Dec, 2021

COLLEAGUE Brad Rosen and I were busy boys this week, not only securing the longest-serving current Sydney King for our Brad&Boti podcast, but also taking a look through the NBL and WNBL activity as the clubs prepare to launch into the excitement that will be the 2021-22 seasons.
In: WNBL, SA, Misc — Tuesday, 30 Nov, 2021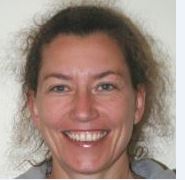 MARK the date and don't delay! Tuesday is your last chance to buy tickets to the Free Throw Foundation's big pre-Christmas lunch at the Highway Hotel in Adelaide on Friday, December 10, featuring 40 years of WNBL history, a celebration of Adelaide Lightning's opening home game and a chance to buy my new basketball-based book!
In: NBL — Monday, 29 Nov, 2021

CJ Bruton's first outing as an NBL head coach has not only bagged the Loggins-Bruton Cup for his Adelaide 36ers but also saw new Sixers captain Mitch McCarron walk away from the annual preseason tournament with its most coveted individual award, the Ray Borner Medal as series MVP.
In: NBL — Sunday, 28 Nov, 2021

THERE'S a certain sweet irony about the fact the Brisbane Bullets overlooked their NBL championship-winner CJ Bruton for the role of the club's post-Andrej Lemanis coach, he bounced back to mentor the Adelaide 36ers and today they square off in the Blitz Final for the Loggins-Bruton Cup.
In: NBA, Misc — Saturday, 27 Nov, 2021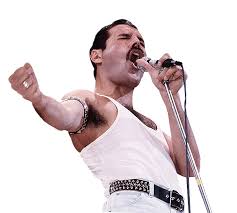 THANK Naismith for our US correspondent BOB CRAVEN, who kept sending his popular column for publication during my recent back spasm cataclysm. He's on holidays now but here's another anniversary update I found in my B.O.T.I. Inbox. And once again, Bob has spread his wings beyond the boundaries of a basketball court.
In: NBL, WNBL, Boomers & Opals, SA, Misc — Friday, 26 Nov, 2021
THANK you very much from the bottom of my heart to the people already purchasing copies of my basketball-based memoir "A Type of Life" which, I am reliably informed, has been flying off the shelves at Dymocks.
In: WNBL, SA, Misc — Thursday, 25 Nov, 2021
THE history of the Adelaide Lightning with surprise guests, copies of my new book "A Type of Life" for sale, and news out of Basketball SA ... the Free Throw Foundation's pre-Christmas lunch on December 10 at the Highway Hotel is one not to be missed.