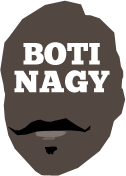 ---
Advertising opportunities available.
Please contact me.
---
In: NBL, WNBL — Sunday, 22 Oct, 2017
WOW, didn't Round 3 of the NBL and WNBL throw up some doozy results?
In: WNBL — Sunday, 22 Oct, 2017
MAC ADELAIDE Lightning captain and WNBL superstar Abby Bishop says players across the league are disgruntled and agitated by the inconsistecy and erratic nature of officiating so far this season.
In: NBL, NBA — Saturday, 21 Oct, 2017
ADELAIDE 36ers today confirmed the biggest recruiting coup in the NBL club's 36-year history when it announced its new import would be 398-game NBA forward Josh Childress.
In: NBL, WNBL — Thursday, 19 Oct, 2017
WOULD it surprise you if the Wildcats pulled the trigger on import Derek Cooke Jr and snatched Jameel McKay away from Adelaide?
In: NBL — Wednesday, 18 Oct, 2017
KEVIN Lisch's 8-week sidelining with a calf tear has opened the NBL door again for star SEABL import Jeremy Kendle who was signed overnight by Sydney.
In: Misc — Wednesday, 18 Oct, 2017
AUSTRALIA's premier and FIBA-endorsed 3X3 entrepreneur, CLB3X3, has received a massive boost, securing Peak Sport Australia as its apparel and footwear partner for the 2017-18 Aussie Summer Series - and beyond.
In: NBL, WNBL — Tuesday, 17 Oct, 2017
THE NBL's - and WNBL's? - decision to have visiting teams wearing their alternate (usually white) uniforms on the road virtually takes us back to the days of black-and-white TV.
In: NBL, WNBL — Monday, 16 Oct, 2017
WEEK Two of the NBL and it's another tantalising round marred, as sadly was Week One, with the loss to injury of a marquee player, this time Kevin Lisch.
In: NBL — Monday, 16 Oct, 2017
THE Adelaide 36ers today would neither confirm nor deny they now are moving on Perth Wildcats' NBL championship centre Jameel McKay, but I believe he has become the club's target.
In: NBL, WNBL — Sunday, 15 Oct, 2017
IT wasn't the start Brisbane's Bullets wanted against the bright young Phoenix Suns, but Saturday's third preseason outing against NBA opponents ended with a massive deficit strongly reduced.