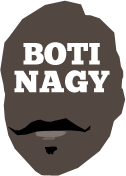 ---
Advertising opportunities available.
Please contact me.
---
In: Flashbacks — Friday, 28 Aug, 2020
*FLASHBACKS, my irregular "lucky dip" where I just reach into my drawers of old Australian basketball stuff and transcribe or post whatever I find for you.*
In: NBL — Saturday, 8 Aug, 2020
YES, if you're a regular, you know I'm busily belting out a book at present but was delighted to be invited to be part of the NBL Roundtable Podcast about the league's first decade, 1979-89.
In: SA, Flashbacks — Sunday, 19 Jul, 2020
WELCOME back. I hope you checked in yesterday and enjoyed Part 1 of Chapter 2 of my work-in-progress memoir. Here's Part 2 today and thanks for the encouragement and support from so many of you.
In: SA, Flashbacks — Saturday, 18 Jul, 2020
WELCOME back. I am delighted and humbled to say how much positive feedback I received with my last two FLASHBACK features, encompassing Chapter 1 of my forthcoming memoir. It's allowed me to be talked into giving you the second chapter this weekend, with Part 1 today.
In: SA — Tuesday, 30 Jun, 2020
TRIPLE-NBL Coach of the Year and championship-winning coach Joey Wright will run a super camp at Titanium Security Arena in Adelaide next week for kids 10-18 and of any skill level.
In: NBL — Sunday, 21 Jun, 2020
HAD the pleasure of joining Joseph Corr for his latest NBL Pocket Podcast talking Hawks, Trimble, Gliddon, Magnay and Black Lives Matter.
In: NBL, NBA — Wednesday, 17 Jun, 2020
BRISBANE Bullets' burgeoning big-man Will Magnay will NOT be playing in the NBL this season, heading shortly to Orlando and Disneyworld to play NBA with, most likely, Dallas Mavericks.
In: Flashbacks, Misc — Saturday, 6 Jun, 2020
AS revealed here last week, I've been buried in my PC banging out my memoir, inspired by colleagues Derek Pedley and Vincent Ross. So here now is Parts Two and Three of Chapter One. Settle in with a cup of coffee because this is a longer read. Or, of course, don't.
In: Boomers & Opals, SA, Flashbacks — Sunday, 31 May, 2020
IF you've been wondering where I've been lately, truth is with COVID-19, there's just been a lot of tail-chasing stories which I've happily left to others while being prompted to write a memoir, as inspired by former journo colleagues Derek Pedley and Vincent Ross.
In: NBL, WNBL — Monday, 25 May, 2020
BEEN a little busy working on a couple of major projects but I've heard some stuff which I'm happy to pass along, the biggest news being Bryce Cotton's likely return to Perth as told in a story from Rome today by Emiliano Carchia.