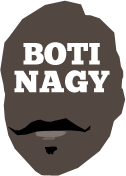 ---
Advertising opportunities available.
Please contact me.
---
In: Boomers & Opals — Thursday, 7 Oct, 2021
WE watched together with some measure of sadness at the performance of the Opals at the Tokyo Olympic Games, then with some hope at what may be to come from the fresh faces at the Asia Cup. Ahead of next year's FIBA World Cup, it's time for Basketball Australia to be proactive.
In: Boomers & Opals — Monday, 4 Oct, 2021
OPALS captain Sami Whitcomb was named in the FIBA Asia Cup All Star Five shortly after Australia thrashed Korea 88-58 to claim its second Bronze Medal at the biennial tournament last night.
In: Boomers & Opals — Sunday, 3 Oct, 2021
GALLANT and gritty to the final siren, Australia still again came up short last night against Japan, losing their Asia Cup semi final 65-67 to set up a Bronze Medal tryst against Korea in Jordan.
In: NBA — Saturday, 2 Oct, 2021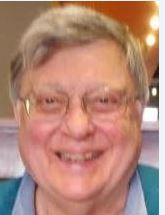 BOB'S CORNER: The home team of our U.S. correspondent Bob Craven, is the Seattle Storm but sadly for him - and all those Aussie fans who jumped aboard that club when Lauren Jackson was starring there and stayed aboard with Ezi Magbegor and Steph Talbot now there - they have been bundled out of the WNBA playoffs. That and more here ...
In: Boomers & Opals — Friday, 1 Oct, 2021
SAMI Whitcomb led the charge and Australia showed just enough polish to hold off New Zealand 72-61 in their Asia Cup qualification final to advance to a semi final showdown against nemesis Japan in Jordan tomorrow.
In: Boomers & Opals — Thursday, 30 Sep, 2021
SHOOTING a lamentable 34 per cent from the floor and belted 47-30 on the boards, Australia suffered a second-half meltdown against China at the Asia Cup to lose 64-82 in Jordan to one of the genuine Gold Medal fancies.
In: NBL — Wednesday, 29 Sep, 2021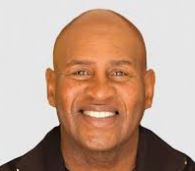 HE's been everywhere man - everywhere in Australian basketball that is, and Brad Rosen and I could not have been more delighted to secure Cal Bruton for our Brad&Boti podcast this week. Yes, it's Cal's birthday today which is a lovely coincidence because we really wanted to get into the nitty gritty of his life here.
In: Boomers & Opals — Wednesday, 29 Sep, 2021
FROM the moment Opals captain Sami Whitcomb came down the floor and opened Australia's Asia Cup contest against Philippines with an all-swish 3-pointer, everyone in the venue in Jordan knew the script was about to be flipped by the Aussies.
In: Boomers & Opals — Tuesday, 28 Sep, 2021
NO-ONE expected Chinese Taipeo to show the pluck it did, jumping Australia's reburbished Opals and forcing them into a much tougher fight than expected before they prevailed 76-65 overnight in Jordan to open their FIBA Asia Cup campaign.
In: NBL — Tuesday, 21 Sep, 2021
PAST Sydney Kings captain Brad Rosen and I took some time to look over the remaining five NBL teams we didn't cover last time, for a rapidfire Brad&Boti podcast this week.