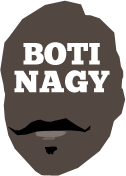 ---
Advertising opportunities available.
Please contact me.
---
In: NBA — Sunday, 13 Jun, 2021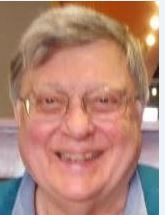 BOB'S CORNER: Our US correspondent Bob Craven hails from Seattle, where Aussie tyros and Tokyo-bound Opals Olympians Steph Talbot and Ezi Magbegor have found their various WNBA fortunes fluctuating at the Storm, though Adelaide Lightning's WNBL MVP is on a roll. All this and much more in his round-up.
In: NBL, Boomers & Opals, NBA — Saturday, 12 Jun, 2021
BOOK REVIEW: Chris Anstey will win a lot of friends and influence others with his first effort at putting pen to paper, "TALL TALES: What the Whiteboard Never Taught Me" far more a collection of inspirational and immediately adaptable philosophies than a mere memoir.
In: NBL, WNBL, Boomers & Opals, SA — Friday, 11 Jun, 2021
TICKETS are on sale now for the induction and presentation dinner of the 2021 Class to the BASKETBALL SA Hall of Fame, the gala event to be staged at Stamford Grand on Friday, July 9, and where the man regarded as the state's greatest referee, Geoff Weeks, will join the sport's immortals.
In: WNBL, Boomers & Opals, SA — Thursday, 10 Jun, 2021
EARLY-BIRD tickets are on sale for the BASKETBALL SA Hall of Fame presentation dinner at Stamford Grand on Friday, July 9, where the most dominant women's club team in the history of the sport in this state - North Adelaide's 1990 national champion - will be inducted as part of the Class of 2021.
In: NBL — Thursday, 10 Jun, 2021
IF in doubt, always go with home court advantage. It's been an NBL mantra for years and certainly applies in the Perth-Illawarra best-of-three series which opens tonight in The Jungle.
In: NBL — Wednesday, 9 Jun, 2021
INVITED to join Joseph Corr and Andrew Canion on their NBL Pocket Podcast to discuss the likely award recipients, finals winners, review the "dead" teams and traverse many other blind alleys, I foolishly accepted and now I feel cheap and dirty.
In: NBL — Wednesday, 9 Jun, 2021
A COUPLE of candidates raised their hands in NBL Round 21 for consideration as our final Team of the Week for this season but in the end, the answer stood out like Jock Landale in an under-12 huddle.
In: NBL — Tuesday, 8 Jun, 2021
DEFENDING NBL champion Perth tips off the 2021 best-of-three semi finals at home on Thursday against the incoming Illawarra Hawks while the rival semi final starts Friday in Sydney and features a Victorian derby between Melbourne and South East Melbourne.
In: NBL — Tuesday, 8 Jun, 2021

THIS week, Brad Rosen and I managed to secure one of our game's American-born greats, North Melbourne Giants' NBL championship coach and character Bruce Palmer. Originally recruited as a player by Melbourne Tigers, he became a player-coach at Coburg Giants, then became one of the league's most innovative coaching talents.
In: Misc — Monday, 7 Jun, 2021
BOOK REVIEW: Entertaining, informative and just sufficiently irreverent but not to anyone's detriment, Huw Beynon's "Ballin' in Black: Our Tall Blacks Test Centurions" is a terrific new basketball tome from across the Tasman.