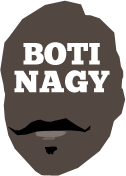 ---
Advertising opportunities available.
Please contact me.
---
In: WNBL, NBA — Sunday, 16 May, 2021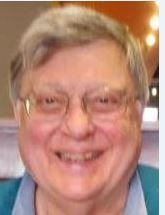 BOB'S CORNER: Today our US correspondent BOB CRAVEN is providing a quick potpourri, ranging from triple-double news, (and not only by Russell Westbrook) and some notes on Ezi Magbegor of Seattle Storm in the WNBA, just after their first preseason game, the regular season now fully underway.
In: NBL — Saturday, 15 May, 2021
SYDNEY Kings should swallow their stupid pride and make a long-term commitment to hiring Rob Beveridge as Adam Forde's successor in the Harbour City.
In: NBL — Friday, 14 May, 2021
IN the first half of this extended Round 18, there was one monster result. Make no mistake, Melbourne beating the Wildcats in Perth was hugely important to United's psyche because losing in the west is just about an NBL staple.
In: NBL — Tuesday, 11 May, 2021

WE got him at last! Brad Rosen and I have been keen to secure five-time NBL championship coach and Perth mentor Trevor Gleeson onto our weekly Brad&Boti podcast to find out what makes the man tick, his history in the game and to hear how he thinks and how he goes about it.
In: NBL — Tuesday, 11 May, 2021
IT'S a monster 10-game Round 18 in the NBL, with finals fates hanging in the balance and too many results to call this early in the week. Instead of trying to preview matches like next Monday's game now, we've broken it into two parts, with Part 1 today and Part 2 on Saturday.
In: NBL — Monday, 10 May, 2021
STRINGING together an impressive run of wins and coming back from a 16-point deficit to dethrone the Kings on the road in Sydney, Adelaide is riding high yet again as our NBL Team of the Week.
In: NBL — Sunday, 9 May, 2021
LET'S be blunt. Phoenix are in phree-fall and looking more than a little vulnerable in their quest for an NBL Phinal Phour spot and unless the reasons are quickly addressed, expect more pain in the South East lane.
In: NBA — Saturday, 8 May, 2021
BOB'S CORNER: We're heading toward the close of the NBA regular season, which means we're nearing many anniversaries of events across the league's long and storied history. Our US correspondent, former ACT import BOB CRAVEN, has some new ones to share and keep you captivated with his weekend read.
In: NBL — Friday, 7 May, 2021

WELCOME to Round 17 of the NBL season, a truly rare one with just four games and all on the weekend. Yes, welcome to a trip down Memory Lane. Illawarra fans? Put your feet up! Maybe catch an old movie?
In: NBL, Boomers & Opals — Thursday, 6 May, 2021
THE decision by the Bullets' NBL head coach Andrej Lemanis to take up a lucrative coaching role in Japan's B-League next season opens the door for Brisbane to act now and appoint his assistant CJ Bruton as his successor.