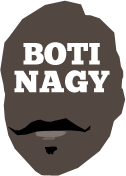 ---
Advertising opportunities available.
Please contact me.
---
In: NBL — Thursday, 8 Dec, 2022

MELBOURNE and Brisbane once fought it out for the NBL championship. In Round 10, they're fighting for their 2022-23 futures. So too Adelaide and Perth, the round tipping off with the top sides, Sydney and New Zealand opposed, before the Kings host Tasmania in a championship rematch.
In: NBL — Monday, 5 Dec, 2022
TECHNICAL fouls. The NBL's referees should start giving them out. In an NBL round full of surprise results and JackJumpers import Milton Doyle scoring a season-high 33 points, the moaning and whining of players and coaches at almost every call is a bigger blight on the league than any "delay of game".
In: WNBL — Sunday, 4 Dec, 2022

BENDIGO in this new Kennedy Kereama era, remains the WNBL's only undefeated team as it sits atop the ladder after road wins in Townsville and Sydney, the Flames and Canberra yet to break through but set to do so in Round 5 where they will square off in Canberra. And is Southside as good as we feared?
In: NBA, Misc — Saturday, 3 Dec, 2022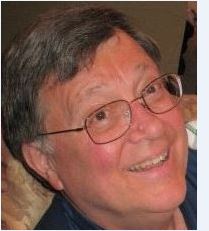 BOB'S CORNER: Our man in the USA, Bob Craven, has been super busy with all the college basketball developments now running alongside the NBA. These are busy times in our sport, and also a time for anniversaries and even a time for pause with the loss of a further entertainment icon.
In: NBL — Thursday, 1 Dec, 2022

ADELAIDE and Perth once provided the NBL with its toughest road pairing, a trip universally known as the "Doomsday Double". Round 9 confronts both clubs with potential doomsday or defining scenarios as they work to find their past identities as playoff perennials.
In: WNBL, Boomers & Opals — Thursday, 1 Dec, 2022

SHE's a six-time MVP of the WNBL, a five-time league champion, seven-time All Star, four-time leading scorer and played at three Olympic Games for Australia's Opals, returning home a medallist from Athens, Beijing and London. But despite Brad Rosen willing it, Suzy Batkovic was not born in Sydney.
In: WNBL — Wednesday, 30 Nov, 2022

TENACIOUS guard and an AFLW star with Richmond Tigers, Monique Conti returns to WNBL action in Round 4 with Southside Flyers while the Canberra Capitals have suffered a further bodyblow with import Dekeiya Cohen deciding on Monday to quit the struggling club.
In: NBL — Tuesday, 29 Nov, 2022

NO less than four clubs came into strong contention for Round 8's NBL Team of the Week honours, with Adelaide, South East Melbourne, New Zealand and Cairns receiving major consideration, and Tasmania an honourable mention for its fighting road win in Melbourne.
In: NBL — Monday, 28 Nov, 2022

PERTH Wildcats, Melbourne United are in trouble and Brisbane Bullets are in a whopping great hole after NBL Round 8 threw up two surprise road winners in Adelaide and Tasmania while the Bullets, minus marquee Aron Baynes, stumbled to another ugly road loss.
In: WNBL, Boomers & Opals — Saturday, 26 Nov, 2022

FIBA's decision to induct former long-term Australian Opals captain Robyn Maher into its Hall of Fame in Switzerland this week marks a magnificent and unprecedented milestone. With Rob joining husband Tom in the Hall, FIBA now has its historic first wife-husband combination.