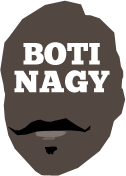 ---
Advertising opportunities available.
Please contact me.
---
In: NBL — Friday, 5 Feb, 2021
THEY fought out two epic NBL Championship Series and created a modern-day rivalry the rest of the nation barely noticed. But when they meet twice this week, for Cairns and New Zealand 2021 may well be on the line.
In: NBL, Boomers & Opals — Thursday, 4 Feb, 2021
WHEN Calvin Thomas Bruton was honoured with a Medal of the Order of Australia (OAM) on Australia Day, it was long overdue recognition of a man who galvanises opinion, yet continues to push our beloved sport in every way he can. NBL clubs in four states and a territory owe him a debt of gratitude, and that was before he embarked on spreading the gospel of basketball through Bruton Basketball.
In: NBL, Boomers & Opals — Wednesday, 3 Feb, 2021
THERE's rarely been a national Australian squad announced which didn't have its share of surprises or omissions but this Boomers squad for the (fingers crossed) Tokyo Olympic Games is pretty close to the mark, with one unlucky player.
In: NBL — Tuesday, 2 Feb, 2021
BRAD Rosen is loving the Hawks, or "Illawarra" as we like to call the club - just like the NBL table does - but we have deep-seated concerns about those Taipans up in Cairns as we thrash it all out on the Brad&Boti podcast.
In: NBL — Monday, 1 Feb, 2021
THERE certainly again were some outstanding individual performances in Round 3 of the NBL's 2021 season but ultimately for our diverse panel of Player of the Week selectors here at Basketball On The Internet, two men stood out.
In: NBL — Sunday, 31 Jan, 2021
IT was the moment, sadly THE moment of NBL Round 3. Wildcats captain Jesse Wagstaff, almost as naked as the day he was born, taking the ball to the hoop for an uncontested left-hand layup and the win ... but missing the shot instead.
In: NBL — Saturday, 30 Jan, 2021
FANS, particularly those of the Illawarra Hawks who are 4-0, are railing for a more equitable NBL championship ladder, considering their outfit is in second place behind Melbourne's 2-0.
In: NBL — Wednesday, 27 Jan, 2021
WE'RE talking Hawks, Cairns, United, the deceptions of scorelines and so much more as we wrap the NBL's Round 2, looking forward at Round 3, Brad Rosen and I going hard at it.
In: NBL — Wednesday, 27 Jan, 2021
SO early in the season yet this is a big round for the NBL's travelling show, the New Zealand Breakers, at 0-1 and facing Adelaide tonight, then the Wildcats in Perth.
In: NBL — Tuesday, 26 Jan, 2021
CAM Oliver extending his highlight reel dunking prowess was a big feature of the round's great action but two more Taipans losses eliminated him from any Player of the Week considerations.