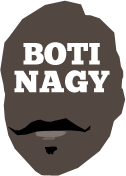 ---
Advertising opportunities available.
Please contact me.
---
In: Boomers & Opals — Friday, 24 Nov, 2017
HAVING already feasted on Chinese Taipei 90-50 en route to Gold at the FIBA Asia Cup, tonight the Boomers served up a 104-66 taste sensation in Taipei to open their World Cup qualifications.
In: WNBL — Thursday, 23 Nov, 2017
WNBL fortunes could be made or lost in the league's historic "Cluster Round" at the State Basketball centre this weekend which will see all eight teams in action under one roof.
In: WNBL — Wednesday, 22 Nov, 2017
DUAL-Olympian Liz Cambage has accepted an early plea to have her two-game suspension for unduly rough play reduced to one after the WNBL's Games Review Panel found her guilty of kneeing Mistie Bass.
In: Boomers & Opals, NBA — Tuesday, 21 Nov, 2017
IT seems a day cannot go past on the NBA schedule without Australia's first bona fide international megastar, Ben Simmons, creating news.
In: Misc — Tuesday, 21 Nov, 2017
CHAMPIONS League Basketball's burgeoning position as 3X3 basketball's pre-eminent force in this country has enjoyed a further boost with its admission into the Australian Beach Games.
In: NBL, WNBL — Monday, 20 Nov, 2017
THE NBL goes into recess this week to open the FIBA World Cup qualifying window while the WNBL brings all of its teams into Melbourne for its first "Cluster Round".
In: NBL — Sunday, 19 Nov, 2017
THERE was no "Randle Scandal" tonight at The Fortress as the 36ers smacked away Sydney 108-93 to rejuvenate their faltering NBL campaign.
In: Flashbacks — Saturday, 18 Nov, 2017
*FLASHBACKS, my irregular "lucky dip" where I just reach into my drawers of old Australian basketball stuff and transcribe or post whatever I find for you.*
In: Boomers & Opals, Misc — Saturday, 18 Nov, 2017
FORMER NBL regulars Deba George, Kerry Williams, Tyson Demos, Chris and Michael Cedar headline the newly announced Apunipima Australian Indigenous Basketball All Stars 15-man squad.
In: NBL, WNBL, Boomers & Opals, Misc — Friday, 17 Nov, 2017
THE annual Pete's Bar Lunch is just one week away, VBA, ACC, NBL and BA Hall of Fame legend Brian Kerle ready to regale with this year's "Reunion" theme.