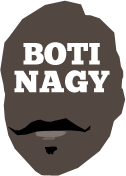 ---
Advertising opportunities available.
Please contact me.
---
In: WNBL, Boomers & Opals — Thursday, 9 Mar, 2017
SUZY Batkovic today claimed a major personal milestone in Australian sporting history, winning the WNBL's MVP award for a record fifth time, a success leaving many of us both angry and disappointed.
In: WNBL — Thursday, 9 Mar, 2017
BIG news today in WNBL ranks with Melbourne Boomers revealing they have secured London Olympain Jenna O'Hea for the next two seasons.
In: NBL, WNBL — Wednesday, 8 Mar, 2017
AT what point do the Perth Wildcats start thinking about the only NBL challenge the club hasn't yet met – the threepeat?
In: NBA — Tuesday, 7 Mar, 2017
HEARTS sank nationwide today when Andrew Bogut's left leg was broken in a freak accident during his NBA debut with Cleveland Cavaliers.
In: NBL — Monday, 6 Mar, 2017
THE television coverage of the Swisse Finals on NBL-TV and therefore Fox Sports was some of their best work of the season, with the graphics, intros, insights, retrospectives and some honest commentary.
In: NBL — Monday, 6 Mar, 2017
THERE was a moment during NBL Season 2016-17 when – provided you support one of the eight teams and not someone such as North Melbourne Giants, Townsville Crocodiles or Hobart Tassie Devils – yours looked like the best team in the league.
In: NBL, WNBL — Sunday, 5 Mar, 2017
PERTH has a big day ahead with the chance for the WA capital to claim its eighth NBL championship and back-to-back WNBL Grand Final berths.
In: NBL, WNBL — Sunday, 5 Mar, 2017
PERTH Wildcats today made a mockery of the most even season in NBL history by completing a Swisse Championship Series Grand Final sweep over Illawarra 95-86.
In: WNBL — Saturday, 4 Mar, 2017
THE WNBL will have a new champion in 2017 after Sydney Uni Flames last night put out the defending champion Fire in Townsville.
In: WNBL — Friday, 3 Mar, 2017
IT'S win or go home time in the WNBL's Best-of-3 Semi Final Series, the two teams on the verge of elimination - Perth and Townsville - at least with the luxury of already being home.