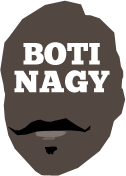 ---
Advertising opportunities available.
Please contact me.
---
In: SA, Misc — Tuesday, 4 Feb, 2020
IF BASKETBALL SA had recognised the contribution to the sport and promotion of it which the late Noel Woollacott selflessly supplied, he easily would have been the historic first ever inductee into its Hall of Fame.
In: NBL — Monday, 3 Feb, 2020
IT is obviously no coincidence Brisbane's NBL resurgence - the Bullets now have won an equal season-best six straight games - has run parallel with the towering presence of All Star import Lamar Patterson.
In: WNBL — Monday, 3 Feb, 2020
THE 2019-20 WNBL regular season started the way the previous year finished - with Rachael Sporn Medallist as Championship MVP, Kelsey Griffin, claiming our Round 1 Player of the Week honours.
In: WNBL, Boomers & Opals — Sunday, 2 Feb, 2020
THE Opals jetted out to France unnecessarily early, adding Bendigo guard Tessa Lavey to the lineup following the severe ankle injury suffered on Thursday by Lightning captain Nicole Seekamp.
In: NBL, WNBL, NBA, SA — Sunday, 2 Feb, 2020
THIS past week started sadly and it got worse before it pulled out of it at the weekend so if you missed something, double-check now with our look back over the past seven days.
In: NBL — Sunday, 2 Feb, 2020
SOUTH East Melbourne's finals fate was sealed a while back and Adelaide's 14th loss means it too has joined the Phoenix and Illawarra out of NBL post-season contention.
In: WNBL, Boomers & Opals, SA — Saturday, 1 Feb, 2020
IT'S less than a week now to BASKETBALL SA's Hall of Fame ceremony next Friday at Stamford Grand in the Adelaide CBD, with North Adelaide Rockets and Opals star Marina Wood (nee Moffa) among the first inductees of the new decade.
In: NBL — Friday, 31 Jan, 2020
THE New Zealand Breakers tonight took the sickly dog which is the Adelaide 36ers out back of the shed and put down whatever NBL playoff dream they entertained with an emphatic 113-89 thumping in Auckland.
In: NBL, WNBL — Thursday, 30 Jan, 2020
MELBOURNE United last night handed arch rival Sydney Kings the regular season championship while keeping its own slim NBL playoff hopes alive by beating a depleted Perth Wildcats 77-67 in an open-roof extravanganza.
In: Boomers & Opals, SA — Thursday, 30 Jan, 2020
TODAY is your last chance to purchase tickets for the BASKETBALL SA Hall of Fame dinner tomorrow-week at Stamford Plaza, the first ceremony of the decade to feature the elevation of Dr Werner Linde to "Legend" status.