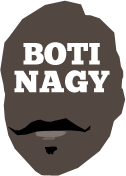 ---
Advertising opportunities available.
Please contact me.
---
In: NBL, WNBL — Monday, 12 Aug, 2019
ANOTHER young American basketballer has fallen victim to a scam targeting innocent players graduating from college, with Adelaide Lightning today declaring they have "no idea" who alleged "new recruit" Lauren Elliott even is.
In: Boomers & Opals, Misc — Sunday, 11 Aug, 2019
THE countdown is on in earnest to the 2019 FIBA World Cup from August 31-September 15 in China and the game's global governing body has bounced into the spirit of it, producing a four-part documentary on the championship's history.
In: Flashbacks — Saturday, 10 Aug, 2019
*FLASHBACKS, my irregular "lucky dip" where I just reach into my drawers of old Australian basketball stuff and transcribe or post whatever I find for you.*
In: Boomers & Opals — Friday, 9 Aug, 2019
NATE Jawai, Michael Cedar, Chris Patton, Alex Wilson and the phenomenal Fejo sisters will be among Australia's indigenous superstars in action against the Kingdom of Hawai'i ahead of the Boomers-USA blockbuster at Marvel Stadium on August 22.
In: Misc — Thursday, 8 Aug, 2019
INSTALLATION of Australia's first semi-permanent FIBA3X3 court began today in Darwin and will be available for 12 months of action from Friday, August 23, likely attracting international teams from Papua-New Guinea, the Philippines and Malaysia.
In: Boomers & Opals — Wednesday, 7 Aug, 2019
NO, sorry. You got it wrong. Try again. Any Boomers team for the 2019 FIBA World Cup which does not include Mitch Creek or Deng Adel already is flawed, especially when the spectre of Brisbane Bullets bias looms largely over it.
In: NBL — Tuesday, 6 Aug, 2019
TASMANIA'S best players competing in the NBL1 competition will give the state a window into what is to come when the second-tier league suits a locals-driven All Star team in the NBL Blitz next month.
In: NBL, WNBL, SA — Tuesday, 6 Aug, 2019
REVELATIONS the Adelaide 36ers had even forsaken their traditional and ancestral home at Titanium Security Arena for practice purposes, simply pointed forward to more dark days ahead for basketball in South Australia.
In: Boomers & Opals, NBA — Tuesday, 6 Aug, 2019
THE drop out rate of the NBA's biggest stars from the USA's FIBA World Cup team has never been greater but ultimately that only means the defending champs will start slightly shorter favourites.
In: NBL — Monday, 5 Aug, 2019
YESTERDAY formally announcing the 36ers will play the infamous Philippines national team in Manila later this month, has the club's management yet again completely misread public opinion? Or is it leading the way toward healing?