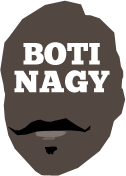 ---
Advertising opportunities available.
Please contact me.
---
In: WNBL — Wednesday, 14 Jun, 2017
FOUR-TIME Olympian Laura Hodges will be back with MAC Adelaide Lightning for the 2017-18 WNBL season as the club continues the rebuild of its status and reputation.
In: Boomers & Opals — Tuesday, 13 Jun, 2017
THE absence of Perth NBL championship captain and Rio Olympian Damian Martin from today's 20-man Boomers squad stood out like Kevin Durant at an under-10 skills clinic.
In: Flashbacks — Saturday, 10 Jun, 2017
*FLASHBACKS, my irregular "lucky dip" where I just reach into my drawers of old Australian basketball stuff and transcribe or post whatever I find for you.*
In: WNBL, Boomers & Opals, NBA — Friday, 9 Jun, 2017
KEVIN Durant has unmistakenly stolen the spotlight of the 2016-17 NBA Finals, turning the championship series on its ear with three MVP games in Golden State's 3-0 lead over defending champion Cleveland.
In: NBL, Boomers & Opals, NBA — Thursday, 8 Jun, 2017
SOURCES TELL ME … 1 : OK, that should read "sauces" because this info round-up comes directly from key insiders, Messrs Hollandaise, Bernaise and Bechamel.
In: WNBL — Wednesday, 7 Jun, 2017
OK, it's official. Kayla Standish has joined Alice Kunek and Olivia Thompson in a revamped Perth Lynx frontcourt for what surely is shaping as a landmark 2017-18 WNBL season.
In: NBL — Tuesday, 6 Jun, 2017
IT'S been a big day for Brisbane Bullets, confirming Stephen Holt as the NBL club's second import, alongside Torrey Craig, and returning to the club's blue-and-gold history.
In: NBL — Tuesday, 6 Jun, 2017
HOW strongly would you rate Melbourne United's 2017-18 chances if, for argument's sake, its three NBL imports were Casper Ware, Josh Childress and Josh Boone?
In: NBL — Tuesday, 6 Jun, 2017
THE NBL's 2015-16 Coach of the Year, Townsville Crocodiles' mentor Shawn Dennis, has landed himself a second terrific gig, coaching in Japan's B-League.
In: Misc — Monday, 5 Jun, 2017
TOWNSVILLE has gone down fighting in the FIBA World Tour 3X3 qualifying tournament in Ulaanbaatar, Mongolia over the weekend.