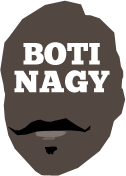 ---
Advertising opportunities available.
Please contact me.
---
In: NBL — Thursday, 17 Mar, 2022


IT'S a big round as always coming up for the NBL but three significant fixtures will go a long way toward sorting the wheat from the chaff in the run to the Final Four, South East Melbourne and Illawarra involved in two of them. One of them may well be in the doghouse before Round 16 concludes.
In: NBL — Wednesday, 16 Mar, 2022
THE NBL's more recent innovation of an "Indigenous Round" is a step I fully understand and completely endorse, even though there is a way our league could do it better. Our sport doesn't need an Indigenous Round the way the AFL does, for example.
In: NBL — Tuesday, 15 Mar, 2022

LOOK out doom predictors and naysayers. The Perth Wildcats are back, winning road games in Melbourne, Brisbane and Hobart, maybe even saving their best for last in that epic overtime extravaganza against New Zealand where "you-know-who" stepped up to save the day. Bryce time? Perth time.
In: NBL — Monday, 14 Mar, 2022

THREE massive road wins including toppling the NBL leaders and defending champs and an overtime conclusion has Perth Wildcats already back in serious championship contention, and that's ahead of nine home games at The Jungle to close their regular season.
In: NBA — Sunday, 13 Mar, 2022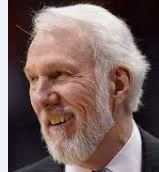 BOB'S BONUS: Following on from yesterday's "Bob's Corner", US correspondent Bob Craven reports today that San Antonio Spurs head coach Gregg Popovich now is alone at the top of the NBA's coaching winners' tree. (And Jock Landale isn't doing too badly, either.)
In: NBA — Saturday, 12 Mar, 2022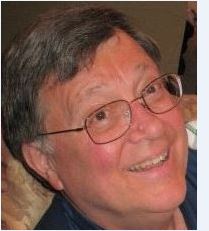 BOB'S CORNER: BEN Simmons made it back to Philadelphia this week, standing with his new team Brooklyn and with Patty Mills at his side, our US correspondent Bob Craven among most NBA pundits far from surprised at the reception he received from his former fans.
In: NBL — Thursday, 10 Mar, 2022

PERTH generally is being hailed as one of the more likely teams to contest the NBL playoffs, given its favourable run of home games to come. But at 10-6, three road games this round easily could throw Bryce Cotton's team back into the mix and on the precipice of finals spectator status.
In: Misc — Wednesday, 9 Mar, 2022

I CRINGED inwardly as I walked into the cinema to review the latest version of Batman, knowing full well what to expect but seeing so many wide-eyed children there with their ill-informed parents expecting a fun night with a comicbook character. This movie of "The Batman" is very much nightmare alley for kids.
In: NBL — Tuesday, 8 Mar, 2022
THEY started this NBL season with an improved lineup - on paper - compared to last season when the game's coaching GOAT, Brian Goorjian, dragged them back into playoffs, and they were very popular among pundits for a championship run. But as the season has worn on, Illawarra has looked worn out.
In: — Monday, 7 Mar, 2022

THE Hawks appear to be back in business with the "Fight for the Finals" now definitely down to five teams - Melbourne United, Perth Wildcats, South East Melbourne Phoenix, Illawarra Hawks and Sydney Kings - with perhaps only the defending champs truly looking secure in the playoffs' top four.