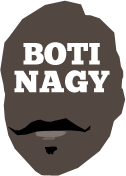 ---
Advertising opportunities available.
Please contact me.
---
In: NBL, WNBL — Wednesday, 23 Oct, 2019
BRAD Rosen made the call, I liked the idea, Joseph Corr put it together and yep, we have joined the podcast world with our weekly Wednesday wrap of all things NBL and WNBL, launching today.
In: NBL, WNBL — Wednesday, 23 Oct, 2019
THEIR respective NBL and WNBL championship ladders may have them in vastly different places but our power rankings this week have Melbourne United steady in the #4 spot and Melbourne Boomers at #5.
In: NBL — Tuesday, 22 Oct, 2019
PERTH Wildcats captain Damian Martin is living proof in our NBL, you can decisively influence a contest without being a scorer.
In: NBL — Monday, 21 Oct, 2019
ADELAIDE tonight seized control of its NBL road clash with Illawarra at The Sandpit from the outset, weathered every Hawks' storm - and superstar Aaron Brooks - to win more comfortably than the 98-92 scoreline suggested.
In: WNBL — Monday, 21 Oct, 2019
ROUND Two of the WNBL season produced some absolutely astonishing single-game performances, with Perth's Alison Schwagmeyer-Belger and Bendigo's Carley Ernst at the top of that hill.
In: Flashbacks — Sunday, 20 Oct, 2019
*FLASHBACKS, my irregular "lucky dip" where I just reach into my drawers of old Australian basketball stuff and transcribe or post whatever I find for you.*
In: NBL, WNBL, NBA — Sunday, 20 Oct, 2019
BRYCE Cotton did it again today, breaking the hearts of United NBL supporters in Melbourne while in country Bendigo, Carley Ernst had a stunning game to lift Bendigo over Perth in a WNBL shock.
In: NBL — Saturday, 19 Oct, 2019
IT annually is the David and Goliath battle when Cairns Taipans take on the NBL champion Wildcats in Perth, but last night again as the fable goes, it was David with the sling shot … and how!
In: WNBL — Friday, 18 Oct, 2019
ADELAIDE Lightning tonight dealt out a throbbing 86-68 black eye to the Fire in Townsville, six players in double digits and the entire WNBL rotation hitting the floor.
In: Boomers & Opals, SA, Misc — Friday, 18 Oct, 2019
THE Free Throw Foundation has scored another superstar speaker for its next fundraiser luncheon on December 20, with "The Bron" - Opals coach Sandy Brondello - secured to share her plans for our Tokyo Olympics gold rush.