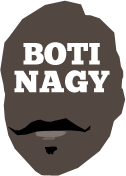 ---
Advertising opportunities available.
Please contact me.
---
In: NBL — Sunday, 14 Oct, 2018
FOUR overtimes, 6-of-7 road winners and a record attendance – among other records. Yes, Round 1 of the NBL Season lived up to all we expected of it.
In: WNBL — Sunday, 14 Oct, 2018
BEING a firm believer there can be no such thing as "upsets" in an opening round, must say Dandenong today beating Townsville and Bendigo last night knocking off Melbourne might actually qualify.
In: NBL — Saturday, 13 Oct, 2018
LOSING today on national TV to Adelaide has the NBL's most super-hyped team of all-time, this 2018-19 version of the Sydney Kings, under immediate and intense scrutiny.
In: WNBL, SA — Saturday, 13 Oct, 2018
DOWN a key player in WNBA import Kayla Alexander, Adelaide today played exemplary defence and revealed a superstar in Nia Coffey as it took down the Lynx in Perth 78-66 in their opening game of WNBL Season 2018-19.
In: NBL — Saturday, 13 Oct, 2018
UNQUESTIONABLY the most epic game in NBL history, only the second four-overtime game of all time, Illawarra last night fell 122-123 to Melbourne because it could not execute offensively.
In: NBL — Saturday, 13 Oct, 2018
THERE has been so much written and said about the Sydney Kings circa 2018-19 that today's opening home game really already is D-Day. Deliver or Disappoint. It will be one of the two.
In: WNBL — Friday, 12 Oct, 2018
TOWNSVILLE, Melbourne and Canberra easily appear the most likely candidates for the WNBL's Final Four, but just which club will join them in the post-season is well hidden ahead of tonight's tip-off.
In: WNBL — Friday, 12 Oct, 2018
DEFENDING WNBL champion Townsville looks likely to again face its biggest title challenge from a revamped Melbourne Boomers when Season 2018-19 tips off tonight.
In: NBL — Thursday, 11 Oct, 2018
IT all tips off tonight in Auckland as one of the most highly-anticipated NBL years in its 41 seasons promises so much, and has, since that fateful day NBA champion Andrew Bogut announced he would join the Sydney Kings.
In: NBL — Thursday, 11 Oct, 2018