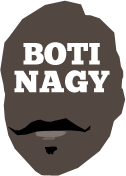 ---
Advertising opportunities available.
Please contact me.
---
In: NBL — Tuesday, 6 Jun, 2017
THE NBL's 2015-16 Coach of the Year, Townsville Crocodiles' mentor Shawn Dennis, has landed himself a second terrific gig, coaching in Japan's B-League.
In: Misc — Monday, 5 Jun, 2017
TOWNSVILLE has gone down fighting in the FIBA World Tour 3X3 qualifying tournament in Ulaanbaatar, Mongolia over the weekend.
In: NBL, NBA — Sunday, 4 Jun, 2017
MITCH Creek has stepped aside as Adelaide 36ers captain in pursuit of his NBA dream, a dream which further will be helped by Hall of Famer Ken Cole this week.
In: Flashbacks — Saturday, 3 Jun, 2017
*FLASHBACKS, my irregular "lucky dip" where I just reach into my drawers of old Australian basketball stuff and transcribe or post whatever I find for you.*
In: NBL, NBA — Friday, 2 Jun, 2017
MITCH Creek, Nathan Sobey and Corey Webster are US-bound and with NBA dreams that now, with new extended rosters, are far closer to reality than most realise.
In: WNBL — Thursday, 1 Jun, 2017
THE WNBL's 2017-18 season already is shaping up as one of the best on record as further quality players commit to clubs and others find new locales for what should be a cracker.
In: NBL — Wednesday, 31 May, 2017
NEW NBL player eligibility rulings include a category for "special restricted players", further opening the door for the league to become more internationally-flavoured.
In: NBL — Tuesday, 30 May, 2017
UNABLE to attend last year due to date clashes with the NBL's Australian Basketball Challenge – a.k.a. the PreSeason Blitz – the Adelaide 36ers again have been invited to contest the international Merlion Cup in Singapore in September.
In: WNBL — Monday, 29 May, 2017
LAURA Hodges and Adelaide Lightning have been synonymous for a decade and a half, but the relationship is heading down a potentially sour road.
In: NBA, Flashbacks — Sunday, 28 May, 2017
*FLASHBACKS, my irregular "lucky dip" where I just reach into my drawers of old Australian basketball stuff and transcribe or post whatever I find for you.*