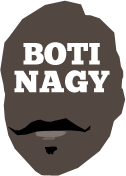 ---
Advertising opportunities available.
Please contact me.
---
In: Boomers & Opals — Tuesday, 3 Aug, 2021
A STAGGERING 37-11 last-quarter Boomers' blitz in a 58-26 second half extravaganza tonight saw Australia storm into the semi finals of the Tokyo Olympics with an emphatic 97-59 rout of world #4 ranked Argentina.
In: Boomers & Opals — Monday, 2 Aug, 2021
MARIANNA Tolo lit the fuse and Cayla George set off the bomb which finally blew Australia's Opals past Puerto Rico 96-69 and into the quarter-finals of the Tokyo Olympic Games.
In: WNBL, Boomers & Opals, SA — Monday, 2 Aug, 2021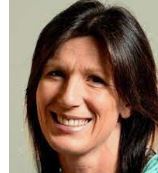 OPALS in an Olympic pickle? You bet. So Brad Rosen and I spoke to the expert, Channel 7 commentator and triple-Olympian Rachael Sporn to explain all the scenarios ahead of tonight's mightily important final intragroup game against Games minnow Puerto Rico, and what the USA-France result also might mean.
In: Boomers & Opals — Sunday, 1 Aug, 2021
AUSTRALIA tonight drew Argentina as its quarter-final opponent, with the chance to advance to an Olympic semi final showdown against the winner of the match between the USA and Spain. Sound a bit suss? It is.
In: Boomers & Opals, NBA — Saturday, 31 Jul, 2021
PATTY Mills marshalled the troops as Australia tonight bombarded Germany 89-76 to sweep Group B at the Tokyo Olympics, marching into the quarter-finals full of confidence despite the absence of Aron Baynes.
In: Boomers & Opals, NBA — Friday, 30 Jul, 2021
TRIPLE-Olympian Aron Baynes has been ruled out of the rest of the Tokyo Games after suffering a neck injury, while Adelaide 36ers PG Josh Giddey today was selected at pick #6 in the NBA draft by Oklahoma City Thunder.
In: Boomers & Opals — Friday, 30 Jul, 2021
AUSTRALIAN captain Jenna O'Hea almost pulled off a miracle comeback tonight for the Opals against China but a match-deciding late referee's call now means the Aussies must beat Puerto Rico and pray for favourable other results. Otherwise, their Tokyo Olympic campaign is over.
In: Boomers & Opals — Thursday, 29 Jul, 2021
DEEP, deep, deep doggy-do. That's what the Opals played themselves into with the heaviness of their opening intragroup loss to Belgium, which now will make qualifying for the playoffs through China an absolute must tomorrow night in Tokyo.
In: NBL, Boomers & Opals — Wednesday, 28 Jul, 2021

WITH the Tokyo Games now in full swing, Brad Rosen and I sought out another triple-Olympian to discuss the comings-and-goings, finally securing our top priority in Brett Maher for this week's Brad&Boti podcast. No, we're not spruiking the magnificent book "Mahervellous" but he sure has some great yarns to spin.
In: Boomers & Opals — Wednesday, 28 Jul, 2021
AUSTRALIA's gritty 86-83 win tonight over Italy has thrust the Boomers through to the second round of the Tokyo Olympics and within range of a historic first medal, their intragroup record now at 2-0 with only Germany to play before the quarter-finals.