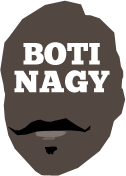 ---
Advertising opportunities available.
Please contact me.
---
In: NBL — Sunday, 10 Nov, 2019
MELBOURNE United again sent NBL playoff wannabe Adelaide back to the drawing board with a thoroughly convincing 109-90 win at Melbourne Arena, Melo Trimble with a season-high 32 points.
In: WNBL — Saturday, 9 Nov, 2019
ADELAIDE tonight reasserted itself as a WNBL Final Four contender with arguably its most complete team performance of the season, dishing 29 assists in a thoroughly emphatic 105-77 mauling of Bendigo Spirit.
In: NBL — Friday, 8 Nov, 2019
EXPERTS call it the "championship quarter" and so far in Round 6 of NBL 2019-20, the third period indeed has been the decider in matches on both sides of the Tasman.
In: NBL, WNBL — Thursday, 7 Nov, 2019
CONTROVERSIAL New Zealand Breakers' replacement for injured NBL import Scotty Hopson (knee) Glen Rice Jr will debut tonight against Melbourne while WNBL champ Canberra works out how to stop Lei Mitchell.
In: NBL, WNBL — Wednesday, 6 Nov, 2019
BULLETS wins over defending NBL champion Perth and hapless Illawarra has seen Brisbane spike from eighth to fifth in our weekly rankings, the return of Bec Tobin helping Bendigo jump from #7 to #5 on the WNBL rankings.
In: NBL, WNBL — Wednesday, 6 Nov, 2019
NO, no, I'm sorry but Brad Rosen and I simply won't be discouraged and our latest Brad&Boti podcast, talking all things NBL and WNBL, is available now at Apple podcasts and Spotify.
In: NBL — Tuesday, 5 Nov, 2019
YOU recall last week how Melbourne United centre Shawn Long was unlucky to miss out on Basketball On The Internet's Player of the Week award?
In: WNBL — Tuesday, 5 Nov, 2019
TWO big WNBL wins by Southside to leave the Flyers alone at the top of the table as the league's only unbeaten team, certainly shone the Player of the Week spotlight on its personnel this round.
In: NBL, WNBL — Monday, 4 Nov, 2019
THEIR coach thrown out at halftime, their Next Star neutralised and their superstar still scoring a season-high, the Kings' unbeaten NBL streak ground to a halt tonight in Melbourne, United home 107-104.
In: NBL, WNBL — Sunday, 3 Nov, 2019
TERRICO White delivered the dagger for the second time this season as Perth escaped New Zealand unscathed, while Sara Blicavs produced a 16-point last quarter to pull Southside away from Bendigo.