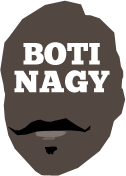 ---
Advertising opportunities available.
Please contact me.
---
In: NBL — Monday, 4 Jun, 2018
IS the NBL about to be hit with a second "Hugh Greenwood" case and one of its marquee clubs left lamenting: "Wilsonnnnnn!"?
In: WNBL, NBA — Sunday, 3 Jun, 2018
KAYLA Alexander holding down the centre for MAC Adelaide Lightning in the 2018-19 WNBL season will give the club two quality WNBA imports for the first time in its history.
In: NBL, NBA — Saturday, 2 Jun, 2018
YES, it only was a year ago today but On This Day, justifiable excitement was building at what the future held and still holds for a group of the NBL's finest.
In: WNBL — Friday, 1 Jun, 2018
NO-ONE is saying so just yet, but WNBA recruit Nia Coffey may be the best player to join MAC Adelaide Lightning since Leilani Mitchell wore the club's colours for a season in 2015-16.
In: Boomers & Opals — Thursday, 31 May, 2018
MATTHEW Dellavedova and Thon Maker of the NBA's Milwaukee Bucks, and Perth Wildcats trio Angus Brandt, Nick Kay and Jesse Wagstaff lead the Boomers team bound for the June/July FIBA World Cup qualifying window.
In: NBA — Wednesday, 30 May, 2018
HOW often has a promising fresh coach been charged with the job of rejuvenating an ailing franchise, rebuilding it back to being competitive, then been sacked before enjoying the fruit of his/her labours?
In: WNBL, Boomers & Opals — Tuesday, 29 May, 2018
RACHAEL Sporn turned 50 on Saturday. One of Australian basketball's all-time great players and even better human beings figuratively hit the century-shot from halfcourt!
In: NBL, WNBL, Boomers & Opals, NBA, SA, Flashbacks, Misc — Monday, 28 May, 2018
APOLOGIES friends and readers. I know the site has been inactive for just over a week, and thanks to those who've contacted me, concerned for my wellbeing.
In: NBA, Flashbacks — Sunday, 20 May, 2018
TIME flies and ON THIS DAY, just two years ago, we celebrated the return home of South Australia's own NBA star, Joe Ingles, with a series of feature articles. It makes for an interesting revisit.
In: WNBL — Saturday, 19 May, 2018
LADIES MOVE AROUND OFF-SEASON: MOVEMENT across the WNBL continues with Sydney's Casey Samuels joining Tess Madgen at Townsville's championship program.