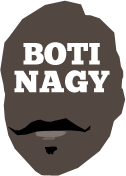 ---
Advertising opportunities available.
Please contact me.
---
In: NBL, WNBL, Boomers & Opals — Wednesday, 4 Mar, 2020
BRAD Rosen has his Southside Flyers and Sydney Kings hats on today as we talk WNBL grand final, and NBL semis with at least ONE of us unbiased on this week's podcast.
In: WNBL — Wednesday, 4 Mar, 2020
CANBERRA's Capitals tonight joined the NBL's Perth Wildcats as the most successful franchises in Australian basketball when they matched their record nine-championship haul by beating Southside Flyers 71-68 in Game 2 of the Grand Final Series.
In: Boomers & Opals — Tuesday, 3 Mar, 2020
BASKETBALL fans around Australia need to take a chill pill where medals for our national teams at the Tokyo Olympic Games are concerned or, just as prudently, celebrate to the rafters if our Opals and/or Boomers return home with any sort of medallions.
In: NBL — Monday, 2 Mar, 2020
FROM devastation to demolition, Melbourne United tonight pulled off one of the singularly most impressive series-saving semi final victories in NBL history, routing regular season champion Sydney 125-80.
In: WNBL — Sunday, 1 Mar, 2020
THE WNBL Grand Final and the NBL Semi Finals are well and truly underway and it has been a big big week as we head into Autumn, an easy time to miss something.
In: NBL — Sunday, 1 Mar, 2020
IF there's a more fun team to watch in these (so far) epic NBL semi finals than Cairns, they will have to step up soon because today the Taipans pantsed Perth and gave them a thorough 85-74 bite on the butt.
In: WNBL — Sunday, 1 Mar, 2020
CANBERRA produced a barnstorming finish today at Dandenong to overcome regular season champion Southside 82-80 and put one hand on the 2019-20 WNBL championship trophy.
In: NBL — Saturday, 29 Feb, 2020
SYDNEY tonight kept its eyes on the prize while Melbourne squandered a 78-62 last quarter lead to fumble away Game 1 of their NBL semi final series, the Kings storming home 86-80.
In: NBL — Friday, 28 Feb, 2020
IN his first NBL game since winning the league's MVP award for the second time, Bryce Cotton tonight left no doubt who the competition's premier player is with a 42-point tour de force in Perth's 108-107 overtime win over Cairns.
In: NBL, Boomers & Opals — Thursday, 27 Feb, 2020
HAD the pleasure of waxing lyrical as the guest this week on the popular NBL Pocket Podcast, where we went through the good, the bad and the ugly of every team in 2019-20.