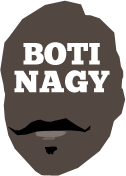 ---
Advertising opportunities available.
Please contact me.
---
In: NBL, Boomers & Opals — Friday, 23 Jun, 2017
ROB Beveridge was disappointed when AJ Ogilvy was left out of the latest Boomers squad but fellow NBL coach Joey Wright is equally miffed at recent omissions of Daniel Johnson and Anthony Drmic.
In: NBL, NBA — Friday, 23 Jun, 2017
IT'S been a strong day for the NBL, the Adelaide 36ers' brand and also Australia's junior basketball programs with first Terrance Ferguson, then Jonah Bolden taken in the NBA Draft today.
In: NBL, Boomers & Opals, NBA — Thursday, 22 Jun, 2017
SOURCES TELL ME … 3 : OK, that should read "sauces" because this info comes directly from key insiders, Messrs Hollandaise and Bernaise, and Mademoiselle Bechamel, so expect these to spread.
In: NBL, NBA — Wednesday, 21 Jun, 2017
ADELAIDE 36ers coach Joey Wright is unsure whether his presence on Utah Jazz's bench over the NBA summer will be good news or bad news for his NBL pair Mitch Creek and Nathan Sobey.
In: Misc — Wednesday, 21 Jun, 2017
MOVIE REVIEW: I don't know what those comicbook nerds were thinking when they reacted with much teeth-gnashing, hand-wringing and Internet-trolling at the casting of Gal Gadot in the title role of Wonder Woman.
In: Boomers & Opals — Tuesday, 20 Jun, 2017

AUSTRALIA bowed out of the FIBA 3X3 Women's World Championship in Nantes, France early this morning, beaten by Pool leader Netherlands, albeit in overtime.
In: WNBL, SA — Monday, 19 Jun, 2017
THE trajectory on Tahlia Fejo's career, far higher than the peak of the arc on her 3-pointer, won't be slowed by something as paltry as a sprained ankle.
In: Boomers & Opals — Sunday, 18 Jun, 2017
THE Australian women's team contesting the FIBA World 3X3 Championship in Nantes, France is 1-1 after dropping its opener to the No.6 ranked Ukraine but bouncing back against China.
In: NBL, Boomers & Opals — Sunday, 18 Jun, 2017
NBL Australian All Stars coach Rob Beveridge does not expect to encounter any "issues" with the team's MVP selection, former Adelaide 36ers import Jerome Randle.
In: Flashbacks — Saturday, 17 Jun, 2017
*FLASHBACKS, my irregular "lucky dip" where I just reach into my drawers of old Australian basketball stuff and transcribe or post whatever I find for you.*