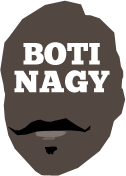 ---
Advertising opportunities available.
Please contact me.
---
In: NBL, NBA — Wednesday, 17 Jun, 2020
BRISBANE Bullets' burgeoning big-man Will Magnay will NOT be playing in the NBL this season, heading shortly to Orlando and Disneyworld to play NBA with, most likely, Dallas Mavericks.
In: NBL, Boomers & Opals, NBA — Sunday, 17 May, 2020
INSPIRED by The Last Dance series on Netflix - if you don't know what that is, you shouldn't be here - NBL Pocket Podcast hit me up last week for a searching look back on our own NBL "GOAT" Andrew Gaze, asking the question, how good was he?
In: NBA — Friday, 27 Mar, 2020
US basketball fans today are celebrating the 41st anniversary of the most watched match in the history of American basketball - the 1979 NCAA Final between Michigan State University and Indiana State University.
In: NBL, WNBL, Boomers & Opals, NBA — Wednesday, 19 Feb, 2020
CANBERRA has taken over as our WNBL championship favourite, we're still tipping a Sydney-Perth NBL Final and what is up with the Asia Cup? Brad Rosen and I sink our teeth into this and more at our weekly podcast.
In: NBA — Tuesday, 11 Feb, 2020
YESTERDAY's Four'N Twenty and the Philadelphia 76ers' Australian Heritage Night raised more than $80,000 to help those affected by the horrific Australian bushfire crisis.
In: NBL, WNBL, NBA, SA — Sunday, 2 Feb, 2020
THIS past week started sadly and it got worse before it pulled out of it at the weekend so if you missed something, double-check now with our look back over the past seven days.
In: NBL, WNBL, NBA, Misc — Wednesday, 29 Jan, 2020
THE death of Kobe Bryant on Monday morning and the circumstances surrounding it was a tragic event for basketball globally and Brad Rosen and I review what the Los Angeles Lakers legend gave to the world in this week's podcast.
In: NBA — Monday, 27 Jan, 2020
KOBE Bryant, the greatest NBA basketball player of the era connecting Michael Jordan to LeBron James, died yesterday along with his daughter Gianna and seven others in a helicopter crash in Calabasas, California.
In: NBL, WNBL, Boomers & Opals, NBA, Misc — Saturday, 14 Dec, 2019
BOOK REVIEWS: It has been a rarity for basketball in Australia to have too many books written about it or its protagonists, so having two available right now as Christmas stocking stuffers is like ... well, Christmas!
In: NBL, WNBL, Boomers & Opals, NBA — Wednesday, 27 Nov, 2019
BASKETBALL Australia today made it official, announcing Brett Brown as Andrej Lemanis' Boomers successor ahead of the Tokyo Olympics, and Brad Rosen and I are all over it today at our weekly podcast.