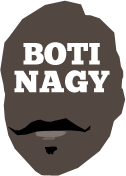 ---
Advertising opportunities available.
Please contact me.
---
In: NBA — Monday, 27 Jan, 2020
KOBE Bryant, the greatest NBA basketball player of the era connecting Michael Jordan to LeBron James, died yesterday along with his daughter Gianna and seven others in a helicopter crash in Calabasas, California.
In: NBL, WNBL, Boomers & Opals, NBA, Misc — Saturday, 14 Dec, 2019
BOOK REVIEWS: It has been a rarity for basketball in Australia to have too many books written about it or its protagonists, so having two available right now as Christmas stocking stuffers is like ... well, Christmas!
In: NBL, WNBL, Boomers & Opals, NBA — Wednesday, 27 Nov, 2019
BASKETBALL Australia today made it official, announcing Brett Brown as Andrej Lemanis' Boomers successor ahead of the Tokyo Olympics, and Brad Rosen and I are all over it today at our weekly podcast.
In: NBL, Boomers & Opals, NBA — Thursday, 21 Nov, 2019
CONTRARY to our earlier (mis)belief Basketball Australia had pulled the trigger on Boomers coach Andrej Lemanis, the truth is the Brisbane Bullets' NBL coach made the call himself.
In: NBL, WNBL, NBA — Sunday, 20 Oct, 2019
BRYCE Cotton did it again today, breaking the hearts of United NBL supporters in Melbourne while in country Bendigo, Carley Ernst had a stunning game to lift Bendigo over Perth in a WNBL shock.
In: NBL, NBA — Wednesday, 16 Oct, 2019
SOUTH East Melbourne expect to suit Tai Wesley's replacement import Jeffrey "Jaye" Crockett on Saturday against Illawarra at the Fire Pit while Mt Gambier has been accepted into the NBL1 competition.
In: NBL, NBA — Monday, 14 Oct, 2019
ANYONE who has had the pleasure of knowing Kevin Brooks - NBA stalwart at Denver Nuggets, NBL dual-championship winner and Larry Sengstock Medallist at Adelaide 36ers, now assistant coach - will not be surprised by this story.
In: NBL, NBA — Sunday, 6 Oct, 2019
THE NBA's Utah Jazz today smashed out a 133-81 embarrassment to the Adelaide 36ers, making an utter mockery of cheerleader pregame predictions of an "upset" being on the cards.
In: NBL, Boomers & Opals, NBA — Tuesday, 10 Sep, 2019
AUSTRALIA's record-setting Boomers have worked their way into a perfect position to achieve the (so far) unachievable and claim their historic first-ever medal at a FIBA World Cup or Olympic Games.
In: Boomers & Opals, NBA — Wednesday, 28 Aug, 2019
ON the eve of the FIBA World Cup in China from Saturday, Canada's coach and NBA championship-winning Toronto Raptors boss Nick Nurse talks Olympics and pro player availability, plus a range of other topics including how close he came to being coach of the NBL's Adelaide 36ers.