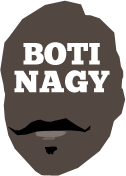 ---
Advertising opportunities available.
Please contact me.
---
In: NBA — Thursday, 5 May, 2016
THE Cleveland Cavaliers hit an NBA record 25 3-pointers in their 123-98 route of the Atlanta Hawks today, seizing a 2-0 lead in their Eastern Conference Semi Final series.
In: NBA — Tuesday, 3 May, 2016
JUST when you think it's time to start agitating for the NBL to employ a cluster of fulltime referees, Game 2 of the NBA's Western Conference semi final shows it makes no difference.
In: NBA — Tuesday, 26 Apr, 2016
THERE wasn't a lot of good news in the NBA's Western Conference today with LA's Chris Paul breaking his hand and Golden State superstar Steph Curry confirmed to have a sprained MCL.
In: NBA — Monday, 25 Apr, 2016
AUSSIE Olympians, Patty Mills and Matthew Dellavedova have moved on to the second round of the NBA playoffs, Aron Baynes is out and Andrew Bogut needs one more win.
In: NBA — Sunday, 24 Apr, 2016
CHARLOTTE: Jeremy Lin scored 18 points to lead a balanced Charlotte attack as the Hornets beat the Miami Heat 96-80 for their first NBA playoff victory in 14 years.
In: NBA — Tuesday, 5 Jan, 2016

I POSTED this picture at Basketball On The Internet's Facebook page and it drew such a great reaction, I felt the relationship might warrant further revisitation – if such a word exists.
In: NBA — Saturday, 26 Dec, 2015
WHAT do the NBA's reigning champion Golden State Warriors have in common with the 1995-96 Chicago Bulls?
In: NBA — Tuesday, 24 Nov, 2015
IT WAS all about the Warriors in the NBA again in the past week as the defending champs went about rewriting the history books.
In: NBA — Tuesday, 17 Nov, 2015
SIMON Cameron of News Corp joins B.O.T.I. with his new weekly NBA Round-Up, "Simon Says".
In: NBL, NBA — Thursday, 1 Oct, 2015
COREY Webster has been impressing at New Orleans Pelicans NBA camp making it increasingly likely he will miss at least the opening of the NZ Breakers' NBL title defence.