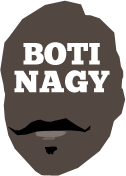 ---
Advertising opportunities available.
Please contact me.
---
In: NBA — Wednesday, 27 May, 2015
IT was a whitewash, a massacre, a party today in Cleveland as LeBron James led his Cavaliers back to the Promised Land and into the franchise's second NBA Championship Series and first since 2007.
In: NBA — Tuesday, 26 May, 2015
JAMES Harden scored an NBA playoff career-high 45 points as Houston took Game 4 of its Western Conference Final against Golden State 128-115.
In: NBA — Monday, 25 May, 2015
WHAT a bunch of pathetic wimps - players and apologist TV callers alike - not to mention a lily-livered media too frightened to tell the straight forward truth for fear of missing out on "the story".
In: NBA — Sunday, 24 May, 2015
STEPH Curry was at his most outrageously brilliant today as Golden State deflated Houston's balloon 115-80 - the second largest road win in Conference Finals history - taking a 3-0 lead in their NBA Western Conference battle.
In: NBA — Saturday, 23 May, 2015
JUST four more wins - that's all we need for another Australian to become an NBA Champion, following in the footsteps of Luc Longley, Andrew Gaze, Patty Mills and Aron Baynes.
In: NBA — Friday, 22 May, 2015
THE tally of wins necessary for Australia to again boast an NBA champion is now five following Golden State's 99-98 survival today against Houston.
In: NBA — Thursday, 21 May, 2015
THE number of wins Australian NBA fans need now for another Aussie to become a Championship-winner is six, following Cleveland's 97-89 upset today of the Hawks in Atlanta.
In: NBA — Wednesday, 20 May, 2015
SEVEN more wins. That's all we - as in, Australia - need to produce back-to-back NBA champions.
In: NBA — Tuesday, 19 May, 2015
YES, this is what the NBL can give the NBA.
In: NBA — Monday, 18 May, 2015
THEY blew it. There's no other way to explain how the L.A. Clippers bowed out of the Western Conference playoffs today.