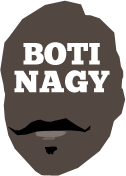 ---
Advertising opportunities available.
Please contact me.
---
In: Boomers & Opals, NBA — Wednesday, 29 Jun, 2016
THE Boomers are back in Melbourne and fans of our NBA stars can catch up with some of them tomorrow and Friday at various locations.
In: Boomers & Opals, NBA — Tuesday, 28 Jun, 2016
IT'S official now, even though USA TODAY had it yesterday, and yes, the American team is vulnerable heading into Rio. But just vulnerable.
In: Boomers & Opals, NBA — Monday, 27 Jun, 2016
THE USA Rio Olympic team is announced tonight but USA TODAY Sports already has unveiled the 12 men it expects to defend the Gold.
In: Boomers & Opals, NBA — Friday, 24 Jun, 2016
ON a day Australia's stocks for the Tokyo Olympics in 2020 rose appreciably, LeBron James' decision to withdraw from the US team for Rio helped our current Boomers, too.
In: NBA — Thursday, 23 Jun, 2016
IT'S definitely NBA time in Australia, Basketball Without Borders underway in Melbourne, Delly mobbed in Cleveland and Ben Simmons to go at #1 in tomorrow's draft.
In: NBA — Monday, 20 Jun, 2016
LeBRON James has led his Cavaliers to the Promised Land while also cementing his own legacy as the greatest player of this time and one of the best of all-time.
In: Boomers & Opals, NBA — Sunday, 19 Jun, 2016
DANTE Exum's withdrawal from the Boomers squad for Rio is not the "blow' many would have you believe. Andrew Bogut being hurt is.
In: NBA — Friday, 17 Jun, 2016
LeBRON James and his Cavaliers are now just one win from bringing the NBA Championship to Cleveland for that city's first national title since its Browns wore the 1964 NFL crown.
In: NBA — Tuesday, 14 Jun, 2016
DRAYMOND Green outed, Andrew Bogut injured and the Cavaliers send the NBA Finals to a sixth game back in Cleveland. It's never over til it's over.
In: NBA — Saturday, 11 Jun, 2016
THE Splash Brothers find their mojo, Draymond runs afoul of LeBron and NBA champion Golden State goes back home to Oracle Arena 3-1 up, a second title now looking a formality.