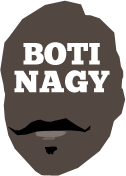 ---
Advertising opportunities available.
Please contact me.
---
In: NBA — Thursday, 26 May, 2016
CLEVELAND today fired a shot across the NBA when it delvered an Eastern Conferene Final statement game in its 116-78 demolition of Toronto.
In: NBA — Wednesday, 25 May, 2016
THAT 73-9 win-loss record Golden State produced this NBA regular season doesn't look anywhere near as imposing today as Oklahoma's 3-1 Western Conference Final lead.
In: NBA — Tuesday, 24 May, 2016
LET'S be blunt here. Most NBA pundits expected a 4-0 Eastern Conference Final sweep by Cleveland over Toronto.
In: NBA — Monday, 23 May, 2016
OH DEAR. What on Earth possessed Draymond Green to do THAT today? Was he channelling his inner Gary Ervin?
In: NBA — Sunday, 22 May, 2016
COME on now. Who saw THAT coming? I mean, really?
In: NBA — Friday, 20 May, 2016
YES that's right. Matthew Dellavedova is so tough he can injure his ankle and STILL make an assist before limping away.
In: NBA — Thursday, 19 May, 2016
STEPHEN Curry turned in a third quarter for the ages, with 15 consecutive points as Golden State levelled the NBA's Western Conference Final with OKC at 1-1.
In: NBA — Wednesday, 18 May, 2016
THERE was a time the Boston Celtics, LA Lakers and Philadelphia 76ers were the pinnacle of the NBA. Today they won draft picks at #3, #2 and #1 respectively.
In: NBA — Tuesday, 17 May, 2016
NOOOOOO!! Not a further dreadful bad call in the waning seconds to assist OKC to another surprise playoff road win, surely?
In: NBA — Monday, 16 May, 2016
KYLE Lowry is chomping at the bit to get at LeBron James and the Cleveland Cavaliers after leading his Toronto Raptors into the Eastern Conference Finals for the first time in franchise history.