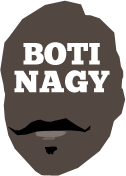 ---
Advertising opportunities available.
Please contact me.
---
In: NBA — Wednesday, 9 May, 2018
THAT'S settled then. The NBA's Western Conference Final will be between its top seeds – Houston Rockets and Golden State Warriors – while LeBron James' Cleveland Cavaliers wait for the Boston Celtics to keep their Eastern Conference appointment.
In: WNBL, Boomers & Opals, NBA — Saturday, 5 May, 2018
AUSTRALIA's Rio Olympics starting point guard Leilani Mitchell has signed a contract extension with Phoenix Mercury which should see her conclude her WNBA career in Arizona.
In: NBA — Thursday, 3 May, 2018
JOE Ingles had an NBA playoff career high and Dante Exum stood tall when it mattered as Utah today levelled its Western Conference semi final with the Rockets 1-1 in Houston.
In: NBL, NBA — Wednesday, 2 May, 2018
ANDREW Bogut's decision to conclude his professional career with the Sydney Kings is a "game-changer" for how the world now will view the NBL, but his on-court presence also must change the game.
In: NBA — Sunday, 29 Apr, 2018
IT was always going to be Aussie versus Aussie in the NBA's Eastern Conference semi finals and it was confirmed today when Aron Baynes' Boston Celtics finally eliminated Milwaukee Bucks 112-96 to set up the showdown with Ben Simmons' Philadelphia 76ers.
In: NBA — Saturday, 28 Apr, 2018
WHEN the Utah Jazz gave Sydney Kings a 108-83 touch-up in their NBA-NBL pre-season game last year, Donovan Mitchell stood out as a kid with real pluck.
In: NBL, NBA — Monday, 23 Apr, 2018
SYDNEY Kings expected to formally reveal NBA champion Andrew Bogut as their marquee signing today but it was kiboshed by the NBL, making the 36ers formalising their deal with Harry Froling the day's news story.
In: NBL, NBA — Sunday, 22 Apr, 2018
WE have Ben Simmons setting the NBA (world) on fire, we have NBL free agency in full swing on top of Comm Games Gold and a memorable NBL Final. What's not to like?
In: NBA, Flashbacks — Monday, 16 Apr, 2018
THE NBA Playoffs tipped off yesterday with seven Aussies going into post-season action. But in 2015, this was the last day of the regular season and our own Matthew Dellavedova had a big one, On This Day.
In: NBL, NBA — Tuesday, 10 Apr, 2018
WHAT'S been happening? While many have fallen under the euphoric spell of the Commonwealth Games, life continues in and around the NBL, the big news that league executive director Larry Kestelman is selling his clubs Melbourne United and Brisbane Bullets.