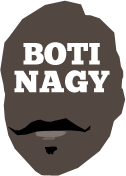 ---
Advertising opportunities available.
Please contact me.
---
Monday is fun-day as Josh matches Wilt
Tweet

TRUST this. There are not going to be many times an Aussie baller matches an NBA record for decades now held by the incomparable - and in my view, maybe the true G.O.A.T. - Wilt Chamberlain. But one-and-done Adelaide 36er Josh Giddey can make that claim.
Giddey today again enjoyed leading his Oklahoma City Thunder team into a sporting mecca at Madison Square Garden, recording a triple-double with a season-high 24 points, 12 assists and 10 rebounds in a 145-135 victory over the New York Knicks.
"It's a fun place to play, obviously the most famous arena in the world so I have this arena circled on my calendar and can't wait to come back next year," Giddey said.
Giddey joined the great Wilt Chamberlain as the only players in NBA history to record two triple-doubles in their first two games at Madison Square Garden. Giddey scored one there in his MSG debut last season.
"Any time your name is within company like that, one of the all-time greats, it's special," Giddey said.
Both Giddey's MSG triple-doubles led to wins for Oklahoma City, his stand-out game against the Knicks his first triple-double this season.
Now with five NBA career triple doubles, he only trails Kevin Durant by two for second most in Thunder history. (Russell Westbrook has a healthy lead with 138.)
Wilt had 78 across his career. He also has a quintuple double. On March 18, 1968, he dropped an unofficial (blocks and steals weren't recorded until the 1973–74 season but teams kept their own stats) quintuple double with 53 points, 32 rebounds, 14 assists, 24 blocks, and 11 steals.
While those numbers sink in, this also is not the first time Giddey has made triple-double history.
Last season, the future Boomers Olympian became the youngest player in NBA history to register a triple-double when he recorded one against the Dallas Mavericks at 19 years and 84 days old.