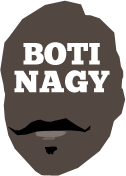 ---
Advertising opportunities available.
Please contact me.
---
In: NBL, WNBL — Sunday, 22 Oct, 2017
WOW, didn't Round 3 of the NBL and WNBL throw up some doozy results?
In: NBL, NBA — Saturday, 21 Oct, 2017
ADELAIDE 36ers today confirmed the biggest recruiting coup in the NBL club's 36-year history when it announced its new import would be 398-game NBA forward Josh Childress.
In: NBL, WNBL — Thursday, 19 Oct, 2017
WOULD it surprise you if the Wildcats pulled the trigger on import Derek Cooke Jr and snatched Jameel McKay away from Adelaide?
In: NBL — Wednesday, 18 Oct, 2017
KEVIN Lisch's 8-week sidelining with a calf tear has opened the NBL door again for star SEABL import Jeremy Kendle who was signed overnight by Sydney.
In: NBL, WNBL — Tuesday, 17 Oct, 2017
THE NBL's - and WNBL's? - decision to have visiting teams wearing their alternate (usually white) uniforms on the road virtually takes us back to the days of black-and-white TV.
In: NBL, WNBL — Monday, 16 Oct, 2017
WEEK Two of the NBL and it's another tantalising round marred, as sadly was Week One, with the loss to injury of a marquee player, this time Kevin Lisch.
In: NBL — Monday, 16 Oct, 2017
THE Adelaide 36ers today would neither confirm nor deny they now are moving on Perth Wildcats' NBL championship centre Jameel McKay, but I believe he has become the club's target.
In: NBL, WNBL — Sunday, 15 Oct, 2017
IT wasn't the start Brisbane's Bullets wanted against the bright young Phoenix Suns, but Saturday's third preseason outing against NBA opponents ended with a massive deficit strongly reduced.
In: NBL, WNBL — Sunday, 15 Oct, 2017
ROUND Two is in the record books with the Kings breaking through in the NBL for a win over their arch rival Illawarra, but losing Kevin Lisch in the process.
In: NBL, WNBL — Saturday, 14 Oct, 2017
HOW big has the Sydney-Illawarra NBL game become tomorrow, with the arch NSW rivals now staring down 0-2 win-loss records?