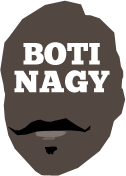 ---
Advertising opportunities available.
Please contact me.
---
In: NBL, NBA — Saturday, 7 Nov, 2020
WILL Weaver is on the threshold of becoming the third man to go from coaching in the NBL to a coveted gig as an NBA head coach, the Sydney Kings' mentor currently in quarantine in Oklahoma City.
In: NBL — Sunday, 18 Oct, 2020
THE history of the Adelaide 36ers, as recalled by the club's NBL icon Brett Maher and yours truly, if you have a spare hour to tune in here.
In: NBL — Saturday, 8 Aug, 2020
YES, if you're a regular, you know I'm busily belting out a book at present but was delighted to be invited to be part of the NBL Roundtable Podcast about the league's first decade, 1979-89.
In: NBL — Sunday, 21 Jun, 2020
HAD the pleasure of joining Joseph Corr for his latest NBL Pocket Podcast talking Hawks, Trimble, Gliddon, Magnay and Black Lives Matter.
In: NBL, NBA — Wednesday, 17 Jun, 2020
BRISBANE Bullets' burgeoning big-man Will Magnay will NOT be playing in the NBL this season, heading shortly to Orlando and Disneyworld to play NBA with, most likely, Dallas Mavericks.
In: NBL, WNBL — Monday, 25 May, 2020
BEEN a little busy working on a couple of major projects but I've heard some stuff which I'm happy to pass along, the biggest news being Bryce Cotton's likely return to Perth as told in a story from Rome today by Emiliano Carchia.
In: NBL, Boomers & Opals, NBA — Sunday, 17 May, 2020
INSPIRED by The Last Dance series on Netflix - if you don't know what that is, you shouldn't be here - NBL Pocket Podcast hit me up last week for a searching look back on our own NBL "GOAT" Andrew Gaze, asking the question, how good was he?
In: NBL, WNBL, Boomers & Opals — Monday, 4 May, 2020
WE couldn't stop ourselves! Brad Rosen and I jumped on the phones and decided you simply HAD to know what we're thinking. We could change the world! Or, you know, not.
In: NBL, WNBL, Boomers & Opals — Thursday, 26 Mar, 2020
BRAD Rosen and I offer up our encore podcast, reviewing the NBL and WNBL seasons of 2019-20 and all that went down.
In: NBL — Thursday, 19 Mar, 2020
WAS lucky enough to be invited onto the NBL Pocket Podcast today, within minutes of the NBL's hierarchy announcing its decision to award Perth Wildcats the 2019-20 NBL championship and Bryce Cotton the Grand Final MVP.