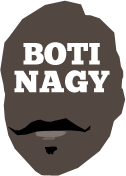 ---
Advertising opportunities available.
Please contact me.
---
In: NBL, WNBL, Boomers & Opals, NBA, SA, Flashbacks, Misc — Monday, 14 Aug, 2017
LAST week the NBL and NBA announced three joint matches coming up within two months. FOX SPORTS then revealed its full commitment to Aussie basketball. Five years ago when B.O.T.I. launched, it was a hell of a different story as you can see from this "special edition" centenary of "FLASHBACKS."
In: NBL, WNBL, Boomers & Opals — Sunday, 6 Aug, 2017
FOX SPORTS has secured exclusive rights to televise LIVE those FIBA international competitions featuring our Boomers and Opals, with the men's Asia Cup this week next on the schedule.
In: NBL, WNBL, Boomers & Opals, NBA — Saturday, 5 Aug, 2017
SOURCES TELL ME … 8 : Time for some Saturday reading, when brunch and sauces of many descriptions can be relied upon for their hot, hot goss. Or, you know, not.
In: NBL, WNBL, Misc — Friday, 4 Aug, 2017
BASKETBALL NSW has taken a quantum leap forward with its 3-on-3 programs by enlisting Champions League Basketball (CLB3X3) as its official partner for the sport's short form.
In: NBL, Boomers & Opals, NBA — Thursday, 3 Aug, 2017
NBA Champion and triple-Olympian Andrew Bogut believes Tuesday's announcement of preseason matches for Utah Jazz, Oklahoma City and Phoenix Suns against NBL teams is a coup for our league.
In: NBL, NBA — Tuesday, 1 Aug, 2017
IT is a huge day for elite basketball in this country with genuine matches for three NBL clubs against NBA franchises Utah Jazz, Oklahoma City Thunder and Phoenix Suns.
In: NBL — Friday, 28 Jul, 2017
RONALD Roberts will give Adelaide 36ers another terrific frontcourt option alongside Daniel Johnson, Matt Hodgson and Majok Deng in the Sixers' 2017-18 NBL championship assault.
In: NBL, NBA — Friday, 28 Jul, 2017
ADELAIDE 36ers' "one-and-done" 2016-17 import Terrance Ferguson, additionally trained in SA by the Dream Academy, now has signed with Oklahoma City Thunder according to latest reports.
In: NBL — Thursday, 27 Jul, 2017
NEW Adelaide 36ers import playmaker Shannon Shorter will provide scoring, ball distribution and on-court savvy as the NBL's 2016-17 regular season champions build for a title run in 2017-18.
In: NBL, WNBL, Boomers & Opals, NBA — Wednesday, 26 Jul, 2017
SOURCES TELL ME … 7 : Yes, the column is back with more actual "sauces" including agents - albeit real estate agents - ready to give you the exclusive "Psst, guess what?"