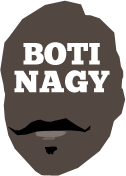 ---
Advertising opportunities available.
Please contact me.
---
In: NBL, WNBL — Monday, 22 Oct, 2018
WEEK 2 of our national leagues threw up more than a few nominees for Player of the Week status but you know it has to be an extra super-duper effort in a losing team to win the nod here from our ruthless judging coterie.
In: NBL, SA — Saturday, 20 Oct, 2018
ADRIS DeLeon and Jerome Randle last night put on a show within a show as the 36ers repeated their road win over Sydney 106-101 in front of a huge NBL crowd at Titanium Security Arena.
In: NBL — Saturday, 20 Oct, 2018
IN the wake of last night's 106-101 NBL win over Sydney Kings and ahead of tomorrow's grand final rematch with Melbourne United, Adelaide coach Joey Wright has endorsed assistant Kevin Brooks as his likely 36ers' coaching successor.
In: NBL — Thursday, 18 Oct, 2018
YES, we know Adelaide now has beaten Sydney 10 times in a row, including in last weekend's opening round of NBL 2018-19. The question today is, have the Kings worked out the way to end the streak?
In: NBL — Thursday, 18 Oct, 2018
DANIEL Johnson leads the way - says our resident NBL Dream Team expert "Crystal Ball" on the eve of NBL Round 2.
In: NBL, WNBL — Wednesday, 17 Oct, 2018
ROUND 1 is done and, on court, memorable for all the right reasons. But which teams delivered and which didn't? And how do their rankings look?
In: NBL, WNBL — Tuesday, 16 Oct, 2018
FOOD FOR THOUGHT: There really can be no such thing as an "upset" in Round 1, surely now. And yet, because, incredibly, 10 of 11 road teams won in the NBL and WNBL's opening round, we've even allegedly had "boilovers"!
In: NBL, WNBL — Monday, 15 Oct, 2018
THERE were some wicked opening night performances from several locals - Cam Gliddon, Alex Bunton two to stand out - but Basketball On The Internet has gone for a rare new "import double" for its first Players of the Week.
In: NBL — Sunday, 14 Oct, 2018
FOUR overtimes, 6-of-7 road winners and a record attendance – among other records. Yes, Round 1 of the NBL Season lived up to all we expected of it.
In: NBL — Saturday, 13 Oct, 2018
LOSING today on national TV to Adelaide has the NBL's most super-hyped team of all-time, this 2018-19 version of the Sydney Kings, under immediate and intense scrutiny.