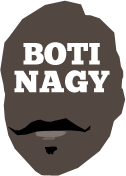 ---
Advertising opportunities available.
Please contact me.
---
In: NBL — Tuesday, 8 Oct, 2019
LONGTIME readers here already would know if you score the winning basket, you pretty much have your hands on our weekly Basketball On The Internet Player of the Week award.
In: NBL — Monday, 7 Oct, 2019
THE long-awaited NBL season hasn't disappointed, every game of the first round decided by nine or less points for the first time in league history and most-watched LaMelo Ball pulling together a fine debut for Illawarra.
In: NBL, NBA — Sunday, 6 Oct, 2019
THE NBA's Utah Jazz today smashed out a 133-81 embarrassment to the Adelaide 36ers, making an utter mockery of cheerleader pregame predictions of an "upset" being on the cards.
In: NBL — Saturday, 5 Oct, 2019
FORGET any commentary Perth will not be hungry enough to go back2back again this NBL season. Chasing another record title - the Wildcats' 10th - makes Trevor Gleeson's crew the team to beat in 2019-20.
In: NBL — Wednesday, 2 Oct, 2019
WHEN 6,366 fans turned up last Friday at Adelaide Entertainment Centre to watch the 36ers in an NBL preseason game, Deshon Taylor's fate was sealed, Jerome Randle's career rejuvenated.
In: NBL — Friday, 27 Sep, 2019
BRILLIANT! The Adelaide 36ers have gambled and won by moving their NBL home games to Adelaide Entertainment Centre, as 6,366 fans - more than their average attendance of 6,100 last season at Titanium Security Arena - tonight supported a preseason fixture against Melbourne United.
In: NBL — Tuesday, 24 Sep, 2019
ERIC Griffin was the first to make a big impression and Obi Kyei is an exciting athlete, the 36ers tonight smacking a heated NZ Breakers outfit 93-67 at Adelaide's ancestral home, the Titanium Security Arena.
In: NBL, Boomers & Opals — Monday, 23 Sep, 2019
CHALLENGED to speak with their feet and show up for NBL Blitz games, Tasmanians used their heads and turned last week's annual preseason tournament for the Loggins-Bruton Cup into the most successful of all time!
In: NBL — Sunday, 22 Sep, 2019
THE Adelaide 36ers are in the eye of another public relations disaster, apologising today to an Aboriginal artist who yesterday exposed the NBL club on social media for offering her a contra arrangement for designing an Indigenous Round uniform.
In: NBL, Boomers & Opals, NBA — Tuesday, 10 Sep, 2019
AUSTRALIA's record-setting Boomers have worked their way into a perfect position to achieve the (so far) unachievable and claim their historic first-ever medal at a FIBA World Cup or Olympic Games.