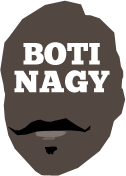 ---
Advertising opportunities available.
Please contact me.
---
In: NBL — Tuesday, 7 Nov, 2017
IT doesn't take a genius to work out why star 36ers guard Nathan Sobey was benched for much of the NBL clash with Melbourne once it was established he wasn't ill or injured.
In: NBL — Monday, 6 Nov, 2017
HE was the "white knight" who rode into Perth for Rob Beveridge, won three NBL championships as a Red Army favourite but today, Matt Knight announced his retirement from the game he has loved with such passion.
In: NBL, WNBL — Sunday, 5 Nov, 2017
DON'T believe the experts who tell you this is going to be - or already is - one of the most even NBL seasons in history. That assuredly is true for the WNBL. But the NBL? Hell no.
In: NBL — Saturday, 4 Nov, 2017
THE Adelaide 36ers have a week to get their sheets together or continue to play like an unmade bed after an undisciplined farce against Melbourne which tonight led to coach Joey Wright's ejection and rampant speculation of a rift with guard Nathan Sobey.
In: NBL — Friday, 3 Nov, 2017
MATT Knight's withdrawal from the Perth Wildcats' team for tonight's NBL match with Sydney now must surely raise serious concerns about his playing future and general well-being.
In: NBL, WNBL — Thursday, 2 Nov, 2017
THE critics have been silenced, Sydney is back in business, Melbourne and Illawarra have been put through gruelling trainings - it's exclusively "good news week" in the NBL apparently.
In: NBL, WNBL — Wednesday, 1 Nov, 2017
ADELAIDE Basketball - parent company of the NBL's Adelaide 36ers and WNBL's Adelaide Lightning - today revealed its new management following the elevation of Guy Hedderwick to a club Executive Director role.
In: NBL, WNBL, Boomers & Opals, SA, Misc — Wednesday, 1 Nov, 2017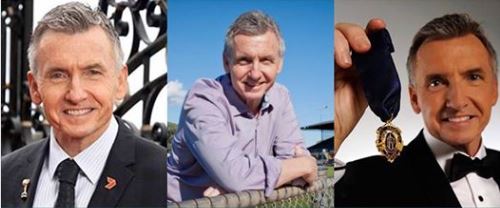 In: NBL, WNBL, Misc — Tuesday, 31 Oct, 2017
THE WNBL is racing towards its massive November double-header in Victoria, a weekend which also will highlight some of the very best in 3X3 action, under the expert auspices of Champions League Basketball.
In: NBL, WNBL — Monday, 30 Oct, 2017
HOW vast has the influence of Brisbane Bullets NBL coach and Boomers head coach Andrej Lemanis been on our elite basketball?