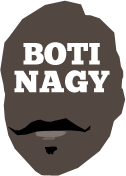 ---
Advertising opportunities available.
Please contact me.
---
In: NBL — Monday, 26 Feb, 2018
THE rivalry between the semi final's pairing of Adelaide 36ers and Perth Wildcats may not be the NBL's oldest but it is the richest, long pre-dating any Brendan Teys-Dexter Kernich-Drew kerfuffle.
In: NBL, Boomers & Opals — Friday, 23 Feb, 2018
MITCH Creek was the blueprint for the "wide-eyed country kid" when he first walked onto the practice court as an NBL player for the Adelaide 36ers in 2010.
In: NBL, Boomers & Opals — Wednesday, 21 Feb, 2018
AMAZING how it has worked out but only regular season champion Melbourne United will be almost unaffected by the current FIBA World Cup Asian Zone qualifying window ahead of the NBL playoffs.
In: NBL, Boomers & Opals — Tuesday, 20 Feb, 2018
MITCH Norton hit a "Hail Mary" 3-point bomb to sink New Zealand, then was recalled to the Boomers for the FIBA World Cup qualifiers this week against the Philippines and Chinese Taipei. It's been quite a week for the Hawks playmaker.
In: NBL — Monday, 19 Feb, 2018
THE NBL regular season finished as predicted here long ago but with a weekend's break to the semi finals due to the FIBA World Cup window, the new debate is over "throwing a game".
In: NBL — Sunday, 18 Feb, 2018
AS New Zealand went down to Sydney today for its second loss to NSW teams this round, the NBL was able to reveal its draw for the semis, with Melbourne-New Zealand and Adelaide-Perth the mouth-watering matchups.
In: NBL — Saturday, 17 Feb, 2018
MELBOURNE beating Perth last night secured second for Adelaide 36ers but the Sixers today made their own statement of confirmation by blanking the Bullets 105-82.
In: NBL — Friday, 16 Feb, 2018
THE curtain will draw on Anthony Petrie's stellar NBL career tomorrow night in Adelaide where for four years he was a cult hero.
In: NBL — Thursday, 15 Feb, 2018
PERTH has to beat Melbourne and Cairns this round and hope Brisbane upsets the 36ers in Adelaide to steal second spot in the NBL's final round of the regular season.
In: NBL, Misc — Tuesday, 13 Feb, 2018
DAVID Biwer says NBL accusations of "profiteering" and "leeches in the (sports apparel) industry" are upsetting and he is taking it personally considering his Melbourne-based company, iAthletic annually ploughs $200,000 back into basketball.