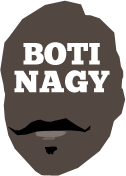 ---
Advertising opportunities available.
Please contact me.
---
In: NBL, WNBL — Friday, 24 Mar, 2017
DANDENONG Rangers this week awarded twin stars Sara Blicavs and Stephanie Cumming the club's MVP award for the 2016-17 WNBL season - today they became sisters-in-law.
In: NBL — Thursday, 23 Mar, 2017
IT was like a slap to the face, a shock so out of the blue I had to read it three times. Matt McQuade had just had a heart attack.
In: NBL, Boomers & Opals — Wednesday, 22 Mar, 2017
BASKETBALL Australia's decision to reappoint Andrej Lemanis to lead the Boomers on "Destination, Tokyo" was hardly a surprise but it took NBL and Brisbane support to get it done.
In: NBL — Tuesday, 21 Mar, 2017
THE NBL's free agents list hit the streets yesterday, with the league following up by announcing it would co-manage this year's Combine, although its timing is questionable.
In: NBL, NBA — Monday, 20 Mar, 2017
CHAMPIONS League Basketball was due to tip off a bold new era for elite-level men in Australia this year but the successful revamp of the NBL has led to a CLB reimagining.
In: NBL — Thursday, 16 Mar, 2017
SHOCKING news today with the death of the NBL's 2003 MVP Chris Williams rocking the basketball world on more than just this continent.
In: NBL, Misc — Monday, 13 Mar, 2017
THE massive success of the NBL this season looks likely to have a positive spin-off effect on New Zealand's national league, which tips off this week.
In: NBL, Misc — Monday, 13 Mar, 2017
THE NZ-NBL tips off this week, with many familiar faces for NBL fans in Australia to follow.
In: NBL, WNBL — Wednesday, 8 Mar, 2017
AT what point do the Perth Wildcats start thinking about the only NBL challenge the club hasn't yet met – the threepeat?
In: NBL — Monday, 6 Mar, 2017
THE television coverage of the Swisse Finals on NBL-TV and therefore Fox Sports was some of their best work of the season, with the graphics, intros, insights, retrospectives and some honest commentary.