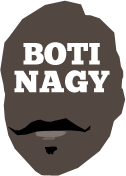 ---
Advertising opportunities available.
Please contact me.
---
In: NBL, WNBL — Thursday, 29 Dec, 2016
THE WNBL resumes this week and the NBL adds a bunch of new faces, with NBA-experienced Bryce Cotton set to join Perth Wildcats.
In: NBL — Wednesday, 28 Dec, 2016
LUCKY enough to have my first extended chat with Oscar Forman when he still was an up-and-coming Adelaide NBL prospect, it's been a pleasure watching him evolve into the extraordinary human being he has become.
In: NBL — Tuesday, 27 Dec, 2016
THE biggest blow-out of the NBL season, new faces in and more coming, and one unlucky import cut for the second time this season - Round 12 had plenty going on.
In: NBL, WNBL, Boomers & Opals — Monday, 26 Dec, 2016

IT'S Boxing Day in Australia and time for festive cheer and (NBL, WNBL) season greetings. So without further ado, here's our B.O.T.I. Christmas Carols to tide you over...
In: NBL, WNBL — Thursday, 22 Dec, 2016
REELING on a three-game NBL losing skid, Sydney has signed 201cm SEABL forward Garrett Jackson for an import spot to try and arrest the slide.
In: NBL, WNBL — Wednesday, 21 Dec, 2016
ROUND 11 is done and dastardly in both the super-tight NBL and highly interesting WNBL.
In: NBL, WNBL — Tuesday, 20 Dec, 2016
YOU know it's true - some rounds, Players of the Week are a breeze and others? Just plain controversial.
In: NBL — Monday, 19 Dec, 2016
NBL fans and Bullets supporters in particular will be hoping Cameron Bairstow's knee injury is not as bad as it looked, but it looked pretty bad.
In: NBL, WNBL — Thursday, 15 Dec, 2016
ONE round back, Brisbane was in second spot and Cairns in the four, NBL life looking blissful in the sunshine state.
In: NBL, WNBL — Wednesday, 14 Dec, 2016
IT'S the most even season in not only the NBL's history but, arguably in the history of team sports in Australia.