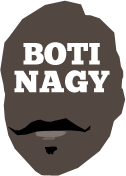 ---
Advertising opportunities available.
Please contact me.
---
In: NBL, Boomers & Opals, NBA, SA — Saturday, 16 Jun, 2018
WHILE the basketball world braces amid rumours Kawhi Leonard and Paul George will join LeBron James at the LA Lakers next season, Cleveland Cavaliers assistant Mike Longabardi should have some of the answers for local NBA fans.
In: NBL, WNBL, Boomers & Opals — Friday, 15 Jun, 2018
WILDCATS' TWO FINDS: PERTH is in the news for all the right reasons this week with the Lynx signing Rio Olympian Katie-Rae Ebzery and the Wildcats retaining vice-captain and Western Australian (Youth) of the Year, Greg Hire.
In: NBL — Wednesday, 13 Jun, 2018
ITS three-game series with Team China already wrapped 2-0, it was no huge surprise last night in Beijing the NBL All-Australian Team faltered to lose 62-82 to their hosts.
In: NBL — Monday, 11 Jun, 2018
THE NBL's All-Australian team last night beat the odds and Team China 58-55 to take an unassailable 2-0 lead in their three-game series which concludes tomorrow in Beijing.
In: NBL, NBA — Friday, 8 Jun, 2018
THE GUYS IN FOCUS: MITCH McCarron changing plans to go from Cairns to Europe, instead landing at Melbourne United, is fabulous news for his legion of fans and for the NBL in general.
In: NBL — Wednesday, 6 Jun, 2018
STORIED US college outfit, University of Hawai'i Rainbow Warriors – featuring a trio of promising Aussies on the roster – will hit Australia's eastern seaboard in August, with upto three matches against NBL opponents.
In: NBL — Tuesday, 5 Jun, 2018
ADELAIDE 36ers have lost the "face of the club" with reigning Sixers MVP Mitch Creek formally exercising the "out" clause in his contract.
In: NBL — Tuesday, 5 Jun, 2018
ADELAIDE 36ers star and reigning club MVP Mitch Creek says breaking ties with his NBL club and home was and remains an emotional time.
In: NBL — Monday, 4 Jun, 2018
IS the NBL about to be hit with a second "Hugh Greenwood" case and one of its marquee clubs left lamenting: "Wilsonnnnnn!"?
In: NBL, NBA — Saturday, 2 Jun, 2018
YES, it only was a year ago today but On This Day, justifiable excitement was building at what the future held and still holds for a group of the NBL's finest.