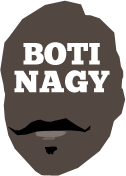 ---
Advertising opportunities available.
Please contact me.
---
In: NBL, WNBL — Thursday, 16 Feb, 2017
IT'S time! We've arrived. Can the NBL's best ever regular season now springboard us into its finest finals series? Can Canberra sneak a WNBL Final Four spot?
In: NBL, WNBL — Wednesday, 15 Feb, 2017
IT finished in dramatic fashion for the NBL, as expected, the closeness strongly reflected in the final table, especially using the North American sports system of "games behind".
In: NBL, WNBL — Wednesday, 15 Feb, 2017
IT always strikes me as a little odd to have a Player of the Week in the NBL when we already have a league MVP.
In: NBL — Tuesday, 14 Feb, 2017
CONGRATULATIONS to the NBL. They got all the awards right, Jerome Randle easily the most obvious favourite and clearly the year's stand-out player as MVP.
In: NBL — Monday, 13 Feb, 2017
THAT'S a wrap! Cut. Print it. OK. Now it's Thursday before anyone shouts: "Action!" again, and what action it promises to be.
In: NBL — Saturday, 11 Feb, 2017
I KNOW. I know. I was the one who wrote Brian Goorjian virtually was a "done deal" for Melbourne's NBL program next season but lately that has cooled appreciably and Dean Vickerman's name has surfaced.
In: NBL — Friday, 10 Feb, 2017
IT'S over! Well, not completely over but virtually over with Adelaide, Illawarra, Cairns and Perth now almost guaranteed to be continuing their NBL Championship quests beyond the regular season.
In: NBL, WNBL — Thursday, 9 Feb, 2017
IT'S been a week of working out permutations and likely scenarios but there's only three things we know about the NBL's last regular season round with absolute certainty.
In: NBL, WNBL — Wednesday, 8 Feb, 2017
BY now, you've probably read a few differing versions of the many scenarios which still could play out in the last round of the NBL regular season and over the WNBL's last two.
In: NBL — Tuesday, 7 Feb, 2017
IT has been the most even NBL season on record - we all know that now, surely even those commentators still saying it is "one of the most even" get it too - but 14-14? That win-loss mark still could suck.