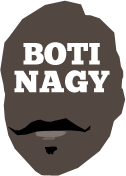 ---
Advertising opportunities available.
Please contact me.
---
In: NBL, NBA — Tuesday, 1 Aug, 2017
IT is a huge day for elite basketball in this country with genuine matches for three NBL clubs against NBA franchises Utah Jazz, Oklahoma City Thunder and Phoenix Suns.
In: NBL — Friday, 28 Jul, 2017
RONALD Roberts will give Adelaide 36ers another terrific frontcourt option alongside Daniel Johnson, Matt Hodgson and Majok Deng in the Sixers' 2017-18 NBL championship assault.
In: NBL, NBA — Friday, 28 Jul, 2017
ADELAIDE 36ers' "one-and-done" 2016-17 import Terrance Ferguson, additionally trained in SA by the Dream Academy, now has signed with Oklahoma City Thunder according to latest reports.
In: NBL — Thursday, 27 Jul, 2017
NEW Adelaide 36ers import playmaker Shannon Shorter will provide scoring, ball distribution and on-court savvy as the NBL's 2016-17 regular season champions build for a title run in 2017-18.
In: NBL, WNBL, Boomers & Opals, NBA — Wednesday, 26 Jul, 2017
SOURCES TELL ME … 7 : Yes, the column is back with more actual "sauces" including agents - albeit real estate agents - ready to give you the exclusive "Psst, guess what?"
In: NBL, Boomers & Opals — Wednesday, 19 Jul, 2017
MITCH Norton is on the verge of breaking into the Boomers, a journey from an unofficial Townsville Crocs ballboy to where Australian coach Andrej Lemanis now views him as "an exciting prospect".
In: NBL — Tuesday, 18 Jul, 2017
REG Biddings, the man who still owns the NBL's pointscoring record for a 40-minute game with the 63 he shot in 1981, passed away today, aged 59.
In: NBL, Boomers & Opals, NBA — Monday, 17 Jul, 2017
THE Brisbane Bullets have started the process of finding another talented import swingman to replace former Cairns Taipans benchman Torrey Craig who is NBA-bound.
In: NBL, WNBL, Boomers & Opals, NBA, SA, Flashbacks — Saturday, 15 Jul, 2017
NO, the pictures here are not from a teenager's bedroom. It's the loft where B.O.T.I. gets the work done and the reason blogs have been more spartan this past week.
In: NBL, WNBL, Boomers & Opals, NBA — Thursday, 13 Jul, 2017
SOURCES TELL ME … 6 : You understand by now that it's actually "sauces" I'm hearing from, but they insist they are reliable and also can make your poached eggs taste so much better.