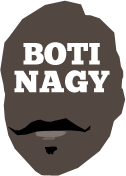 ---
Advertising opportunities available.
Please contact me.
---
In: NBL, Boomers & Opals, NBA — Tuesday, 2 Aug, 2022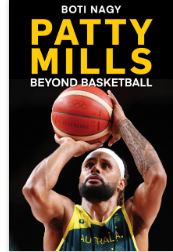 AUGUST 2, 2012 was the first time Basketball On The Internet tentatively sprung into life and today we're celebrating our 10-year anniversary in the best possible way by formally announcing the delivery of my proudest work in the field - "PATTY MILLS - Beyond Basketball" - a tribute to a cultural icon.
In: NBL, WNBL, Boomers & Opals, NBA, SA, Flashbacks, Misc — Tuesday, 26 Jul, 2022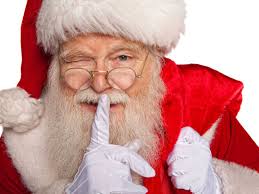 THE NBL may be busy with its draw for the 2022-23 season, open roof game on December 23, Christmas Eve matches and even a breakthrough Christmas Day (Night?) fixture. But coming up much faster is Father's Day and maybe this year it's time to start thinking early to find dad the ideal gift.
In: NBL — Tuesday, 19 Jul, 2022


IT'S BEEN speculated, discussed, debated and suggested for years, so the NBL finally has taken the punt as the first Australian pro sports league to commit to a Christmas Day fixture - Melbourne v Sydney in Sydney - on December 25 in the forthcoming 2022-23 season.
In: NBL, WNBL, Boomers & Opals, NBA, SA, Misc — Friday, 15 Jul, 2022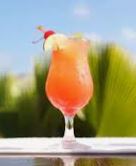 JUST finished a terrific project for WILKINSON PUBLISHING so taking a few days off to recharge the batteries. Guessing you'll survive without the website's take on what should have been a Boomers' avalanche over Saudi Arabia. Looking forward to being back next week. Cheers all.
In: NBL, WNBL, Boomers & Opals — Tuesday, 12 Jul, 2022

THERE'S a lot going on right now in basketball, Boomer Olympic Bronze Medallist Dante Exum signing at Partizan Belgrade after a successful season with Barcelona, his Utah Jazz pal Joe Ingles at Milwaukee Bucks and Australian players pushing their cases at the NBA Summer League. It's time for "The Good, The Bad, The Ugly".
In: NBL, Boomers & Opals, NBA — Friday, 8 Jul, 2022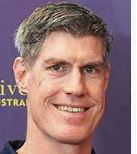 THERE are times you have to wonder who is responsible for the scheduling and rostering of international games at FIBA. One week it's men's World Cup qualifying matches, the next another Asia Cup for the Boomers - or those players, coaches available - this time in Jakarta.
In: NBL, Boomers & Opals, NBA — Monday, 20 Jun, 2022

WHAT just happened in the week that was? Well here is your one-stop wrap of this week's going's on at Basketball On The Internet while I have been otherwise engaged and distracted. Hey! Real basketball folk know the June long weekend is junior carnivals time and sometimes it can take a moment to regather your wits!
In: NBL, WNBL, SA — Sunday, 19 Jun, 2022

FINALLY and at long last! Adelaide has its first and only 24-hour basketball training facility at SHOOT HQ in suburban Beverley, all courtesy of "the Coach" Joey Wright. As if his all-inclusive Transition Sports programs were not already enough, the NBL championship winner has branched even further out.
In: NBL, Boomers & Opals, NBA — Friday, 17 Jun, 2022

AT a time when we've unfortunately grown accustomed to throwing around words such as "great", "legend", "icon" and "GOAT" (Greatest Of All Time) with the same ease social media's abundant keyboard warriors rush to take offence, Andrew Gaze continues to stand head-and-shoulders above the most elite of Australian sportsmen.
In: NBL, Misc — Thursday, 2 Jun, 2022

THE new East Asia Super League expects within three years to be one of the top three leagues in the world by audience numbers and commercial revenue. If we're ranking leagues, that would mean NBA first, Euroleague second and EASL third, suggesting our NBL needs to get a piece of this action sooner than later.