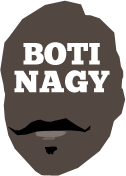 ---
Advertising opportunities available.
Please contact me.
---
In: NBL, Boomers & Opals, NBA, SA — Thursday, 1 Sep, 2022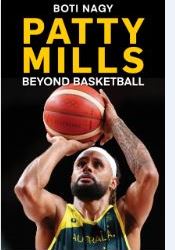 THERE'S still time but do not delay! Father's Day is upon us once again on Sunday but it's not too late to rush to your local bookstore and buy dad the one gift he was too bashful to officially request! We here at B.O.T.I. strongly recommend the purchase of one of two good books to show him how much you care.
In: NBL, NBA — Thursday, 25 Aug, 2022

OKLAHOMA City Thunder, the home team of former Adelaide 36er and future Boomer Josh Giddey, and before him import Terrance Ferguson, will host the Sixers in one of their two pre-season road games against NBA opponents in October. The Phoenix Suns first will host Adelaide on October 2.
In: NBL — Tuesday, 23 Aug, 2022

THE Gold Coast's audacious bid for an NBL licence in 2024 is sure to attract the naysayers pointing to past failed sports franchises in the area, including our own Cougars/Rollers and Blaze. But if even the Mayor is pointing to substantial junior participation and growth, the NBL will listen.
In: NBL, Boomers & Opals — Monday, 22 Aug, 2022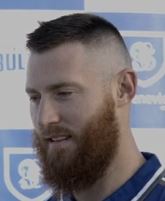 THE NBL Blitz Pre-Season Tournament in Darwin is just around the corner and social media wants to debate whose was the biggest signing - Andrew Bogut for Sydney Kings a couple of years back, or Aron Baynes for Brisbane Bullets ahead of the 2022-23 season. My take? Who cares?
In: NBL, Boomers & Opals, NBA — Friday, 19 Aug, 2022

WE'RE back! Well, compatriot Brad Rosen is back from his overseas family holiday and we had so much to catch up on for our return Brad&Boti podcast. The Opals team has been selected and there was one shock omission. But Lauren is back! The G.O.A.T. returns for the World Cup, Aron Baynes is playing NBL, we cover it all.
In: NBL, Boomers & Opals, NBA — Tuesday, 2 Aug, 2022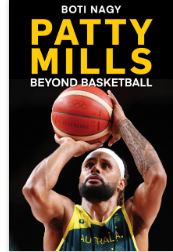 AUGUST 2, 2012 was the first time Basketball On The Internet tentatively sprung into life and today we're celebrating our 10-year anniversary in the best possible way by formally announcing the delivery of my proudest work in the field - "PATTY MILLS - Beyond Basketball" - a tribute to a cultural icon.
In: NBL, WNBL, Boomers & Opals, NBA, SA, Flashbacks, Misc — Tuesday, 26 Jul, 2022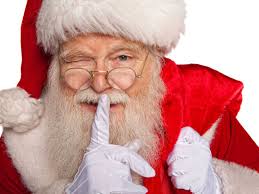 THE NBL may be busy with its draw for the 2022-23 season, open roof game on December 23, Christmas Eve matches and even a breakthrough Christmas Day (Night?) fixture. But coming up much faster is Father's Day and maybe this year it's time to start thinking early to find dad the ideal gift.
In: NBL — Tuesday, 19 Jul, 2022


IT'S BEEN speculated, discussed, debated and suggested for years, so the NBL finally has taken the punt as the first Australian pro sports league to commit to a Christmas Day fixture - Melbourne v Sydney in Sydney - on December 25 in the forthcoming 2022-23 season.
In: NBL, WNBL, Boomers & Opals, NBA, SA, Misc — Friday, 15 Jul, 2022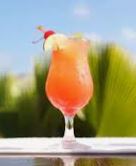 JUST finished a terrific project for WILKINSON PUBLISHING so taking a few days off to recharge the batteries. Guessing you'll survive without the website's take on what should have been a Boomers' avalanche over Saudi Arabia. Looking forward to being back next week. Cheers all.
In: NBL, WNBL, Boomers & Opals — Tuesday, 12 Jul, 2022

THERE'S a lot going on right now in basketball, Boomer Olympic Bronze Medallist Dante Exum signing at Partizan Belgrade after a successful season with Barcelona, his Utah Jazz pal Joe Ingles at Milwaukee Bucks and Australian players pushing their cases at the NBA Summer League. It's time for "The Good, The Bad, The Ugly".