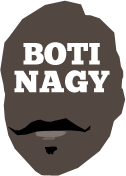 ---
Advertising opportunities available.
Please contact me.
---
In: NBL, WNBL — Sunday, 2 Jan, 2022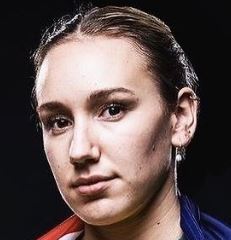 UNFASHIONABLE Adelaide is once again on top of the WNBL table after turning back deficits of 14 and 15 points to stun championship favourite Perth 88-86 in a high-class thriller today at Lights Community Centre, Tokyo Olympic duo Steph Talbot and Alanna Smith magnificent.
In: NBL — Saturday, 1 Jan, 2022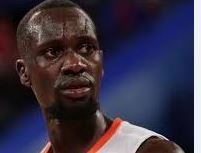 ADAM Forde didn't have to travel to Perth to experience a wild foul and free throw disparity for his team when playing the Wildcats. He got to enjoy it right at home and as a New Year's Eve present, Cairns going down 78-84 to the perennial powerhouse, despite Majok Deng's new career-high of 27 points.
In: NBL, WNBL, Boomers & Opals, NBA — Friday, 31 Dec, 2021

AS THE tremendously challenging year that has been 2021 draws to its steady conclusion, London Olympian and multiple NBL champion Adam Gibson joins Brad Rosen and myself for our final Brad&Boti podcast, reviewing the highs and the lows of another memorable 12 months in a game constantly stalked by the coronavirous.
In: NBL, WNBL — Tuesday, 28 Dec, 2021

CHRISTMAS IS here so podcast colleague Brad Rosen and I sat down to be nice and naughty - that's the correct order is it not? - going through the controversies of the day (and there's a Hungry Jacks' sized Whopper among them) and also asking the question, what does Anneli Maley have to do to make an Opals squad?
In: NBL — Thursday, 23 Dec, 2021

PERTH Wildcats import Vic Law found guilty of head-butting Brisbane's Deng Deng, suspended for one game but reduced to a $1,000 fine for an early plea is fair enough. But how about a fine for Deng? Surely the NBL's Games Review Panel cannot condone the outright obvious flop he perpetrated to exaggerate Law's moment of ill discipline.
In: NBL — Wednesday, 22 Dec, 2021
PRE-CHRISTMAS you half expect a bit of charity and joy around the place but nope, NBL clubs were merciless with more riptide than yuletide on show in Round 3, records falling all over the place.
In: NBL — Monday, 20 Dec, 2021

THERE was an abundance of options from NBL Round 3 for our Team of the Week even though - yes we DO know - the round formally doesn't end until Wednesday's Sydney-Tasmania fixture. But after the way they've performed earlier in this round, short of a 50-point JackJumpers upset, neither team is truly in the running.
In: NBL — Thursday, 16 Dec, 2021
IF Perth and Brisbane this NBL round can stage a match half as good as last week's double-overtime thriller, it may well be another "match of the round".
In: NBL — Wednesday, 15 Dec, 2021
NEVER let it be said the NBL doesn't spot a marketing opportunity when it sees one, even if the inevitable penalties doled out today in the aftermath of big Mitch Creek and Sam Froling plays smack of little more than wrist slaps.
In: NBL — Monday, 13 Dec, 2021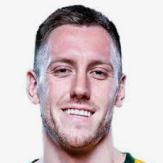 DID you get the number of that truck?
NBL Round 2 hit like a Mack truck, with so many memorable games and a few physical confrontations as well, not to mention that epic double-overtime sizzler out West.