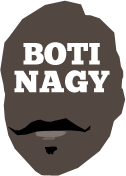 ---
Advertising opportunities available.
Please contact me.
---
In: NBL — Monday, 6 Jan, 2020
ILLAWARRA small forward Todd Blanchfield knocked down an NBL career-high 35 points but it was Anthony Drmic's 3-point dagger which tonight kept Adelaide in the Final Four hunt, winning 102-96 to close Round 14.
In: NBL, WNBL — Sunday, 5 Jan, 2020
YES it was another big week in the NBL and WNBL and with the Festive Season in full swing, it's easy to miss something important.
In: NBL — Saturday, 4 Jan, 2020
SYDNEY's 26-13 third quarter tonight gave the NBL leader breathing-space at the summit and formed the foundation of a comfortable 91-77 win over an Adelaide team still difficult to trust.
In: NBL, WNBL — Thursday, 2 Jan, 2020
WNBL leader Southside is back on the Doomsday Double trip this round but the NBL's fixtures again will play a monster role in determining this season's playoff contingent.
In: NBL — Thursday, 2 Jan, 2020
WOW, what a round of NBL basketball that was, with nine fixtures dating back into the previous decade, no less!
In: NBL, WNBL — Thursday, 2 Jan, 2020
OUR WNBL rankings have not even felt a ripple in the pass over from 2019 to 2020, but oh my goodness, the NBL rankings are all over the place after that epic nine-game Round 13.
In: NBL — Wednesday, 1 Jan, 2020
ADELAIDE reinvigorated its season tonight by depriving arch rival and defending champion Perth a chance to steal the NBL summit, while moving back to fifth spot with a thrilling 100-97 win at Adelaide Entertainment Centre.
In: NBL, WNBL — Tuesday, 31 Dec, 2019
BRAD Rosen and I left no stone unturned in our endeavour to bring you the best NBL and WNBL-based podcast available today.
In: NBL — Tuesday, 31 Dec, 2019
ILLAWARRA tonight closed 2019 casting further doubts over NBL leader Sydney, before Cairns left no-one in much doubt it is a bona fide playoff contender, if not a championship threat.
In: NBL, WNBL — Sunday, 29 Dec, 2019
THERE's always plenty going on in the NBL and WNBL world of Basketball On The Internet so there's a chance you may have missed something.