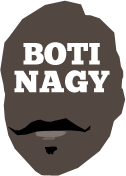 ---
Advertising opportunities available.
Please contact me.
---
In: NBL — Wednesday, 26 Dec, 2018
IT may be Boxing Day and we're lazing about in Christmas' aftermath, munching turkey sandwiches, but Crystal Ball is on the ball and giving you the best in NBL Dream Team updates.
In: NBL — Wednesday, 26 Dec, 2018
EXCEPTIONAL games by Adelaide imports Ramone Moore, Jacob Wiley and Demitrius Conger have ended the 36ers long losing streak to United in Melbourne, the roof open at Hisense Arena, the Sixers winning 103-101 under the stars.
In: NBL, WNBL — Monday, 24 Dec, 2018
DOMINANT ownerships of the keyways have played a huge role this week in determining our NBL and WNBL Players of the Week.
In: NBL — Sunday, 23 Dec, 2018
WAIT for it cause it won't be long before you hear: Melbourne is Sydney's "bogey" team (See what I did there?), Perth needs a third import, the FIBA unsportsmanlike foul interpretation is a joke.
In: NBL — Saturday, 22 Dec, 2018
CAIRNS today gave Adelaide an almighty scare in their NBL matchup in Adelaide, but the 36ers scrambled away with the win in one of the season's most ugly games.
In: NBL, WNBL — Thursday, 20 Dec, 2018
WITH all due respect to the mighty Perth Wildcats, this NBL round's Sydney-Melbourne clash is one many have waited for, while in the WNBL, this could be make-or-break round for Dandenong and Townsville.
In: NBL — Thursday, 20 Dec, 2018
NBL Dream Team fans need to take heed as CRYSTAL BALL tells us this week it is time to cut Perth import Terrico White loose.
In: NBL, WNBL — Wednesday, 19 Dec, 2018
SYDNEY Kings have hit the No.1 NBL ranking for the first time since Andrew Gaze's exceptional start at the helm three years ago, but a challenger awaits this round.
In: NBL, WNBL — Tuesday, 18 Dec, 2018
FOOD FOR THOUGHT: I'm not historically savvy enough to be sure but I suspect acknowledgement of what Indigenous sportsmen and women have contributed to our elite sporting landscape may have started with Kevin Sheedy's "Dreamtime at the G" innovation.
In: NBL — Tuesday, 18 Dec, 2018
IT'S taken a lot of years, months and weeks for Basketball On The Internet's Round 9 NBL Player of the Week to snare this coveted accolade.