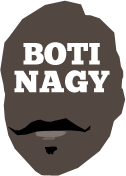 ---
Advertising opportunities available.
Please contact me.
---
In: NBL — Thursday, 1 Apr, 2021
NO, this is no April Fool's joke. If Josh Giddey makes it through training today he will be back in Adelaide's line-up for its first NBL home match in 46 days on Saturday against Illawarra Hawks.
In: NBL — Tuesday, 30 Mar, 2021
BRAD Rosen and I continue our interviews for the Brad&Boti Podcast, this week sitting down with South East Melbourne Phoenix head coach and mentor Simon Mitchell. Yes, we're talking Mitch Creek, Ryan Broekhoff and a holy host of other interesting topics in between, even Kyrie Irving, who he helped bring to Oz eight years ago.
In: NBL — Tuesday, 30 Mar, 2021
THEY'RE back on top, running down a magnificent seven-game winning streak and using Round 11 to swing haymakers at both NSW clubs yet again, qualifying the defending champion Perth Wildcats as our NBL Team of the Week.
In: NBL — Monday, 29 Mar, 2021
DEVASTATING news for NBL fans today with one of the game's true gentlemen and sportsmen, a four-time championship-winner with the Breakers and a great backup at United, Alex Pledger, diagnosed with colorectal cancer.
In: NBL — Thursday, 25 Mar, 2021
WHILE most have Perth and Melbourne locked away in the NBL Final Four, despite a few recent injury-prompted United hiccups, the battle for the other two spots is on in earnest and will further take shape this round.
In: NBL, Boomers & Opals — Wednesday, 24 Mar, 2021

BRAD Rosen and I secured our first player for our Brad&Boti Podcast, the multi-talented, multi-purpose, multi-club star Brad Newley and we're talking Europe, Adelaide, NBA, Sydney Kings, wandering through his entire career since breaking into the NBL in 2004, as Rookie of the Year, Best Sixth Man and All Star game MVP.
In: NBL — Tuesday, 23 Mar, 2021
FINALLY at home and in front of their faithful - faithful braving some of the worst weather in history - Sydney was not only able to overcome NBL title favourite Melbourne United but to smash them, and then slither past a desperate Cairns Taipans outfit.
In: NBL — Monday, 22 Mar, 2021
COACHING is often up for scrutiny when a team is travelling poorly and that's why Cairns' Mike Kelly and Adelaide's Conner Henry are under the microscope this week.
In: NBL — Friday, 19 Mar, 2021
THE hub is snubbed and we're back to NBL normal, but just what IS NBL normal now?
In: NBL — Thursday, 18 Mar, 2021
BEEN a big fan of the NBL Pocket Podcast's unique brand of interrogation since I first was a guest on the show but wow, got the full-on grilling in this week's episode on many of the league's controversies and issues.