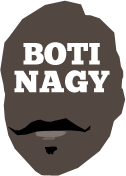 ---
Advertising opportunities available.
Please contact me.
---
In: NBL, NBA — Saturday, 29 Sep, 2018
PHILADELPHIA's 76ers - the NBA Sixers, not the Adelaide variety - today had too much size, depth and talent for Melbourne United, winning 104-84 but always in a ball game.
In: NBL, WNBL, Boomers & Opals — Thursday, 27 Sep, 2018
TO tell the truth, it often amazes me how loosely our esteemed established media can be with fairly straightforward facts.
In: NBL — Tuesday, 25 Sep, 2018
ADELAIDE last night completed its "home" preseason preparation for the NBL season beating Cairns 99-75 before turning its attention to the NBA's Utah Jazz and Joe Ingles.
In: NBL, NBA — Tuesday, 25 Sep, 2018
NBL fans with FOX TV packages will be delighted six of the forthcoming seven preseason games against NBA teams will be telecast on ESPN, tipping off with champion Melbourne United taking on the Philadelphia 76ers on Saturday.
In: NBL — Monday, 24 Sep, 2018
NO-ONE in their right mind puts too much stock in preseason form but perhaps at the 2018 Blitz in Ballarat, the 36ers showed the sum of their parts will be greater than any individuals.
In: NBL — Sunday, 23 Sep, 2018
WITH a convincing 108-90 rout of arch rival Perth today at Ballarat, Adelaide 36ers claimed their historic first Loggins-Bruton Cup and third preseason tournament win following successful campaigns in 1993 and 2004.
In: NBL — Saturday, 22 Sep, 2018
IF life teaches you anything, it's that things are never as bad as you think, but sadly, never as great, either. The same applies to NBL Preseason Blitz tournaments.
In: NBL, NBA — Friday, 21 Sep, 2018
MAKE no mistake. The buzz at the Blitz tomorrow will be about former Adelaide 36ers captain and 2018 club MVP Mitch Creek today leaving no shadow of a doubt he will not return to what was once his cherished NBL home.
In: NBL — Thursday, 20 Sep, 2018
ADELAIDE has taken six of a possible seven championship points from its 97-87 NBL Blitz win over Melbourne United at Bendigo Stadium today, Adris DeLeon leading the way with a 17-point second half.
In: NBL — Wednesday, 19 Sep, 2018
THE NBL Blitz tips off tomorrow in Bendigo with live-streaming and fans nationwide toey to see what new-look teams promise ahead of the 2018-19 season.