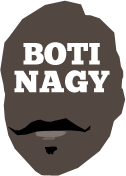 ---
Advertising opportunities available.
Please contact me.
---
In: NBL, WNBL — Thursday, 9 Jan, 2020
PERTH signing veteran NBA big-man Miles Plumlee and releasing Dario Hunt is game-changing news this week in the NBL, the Wildcats with the bare minimum seven regular season games left.
In: NBL, WNBL — Wednesday, 8 Jan, 2020
THIS week's podcast with Brad Rosen was a challenge, especially with the bugger dropping an MVP query on me!
In: NBL, WNBL — Wednesday, 8 Jan, 2020
THERE's movement each week in our NBL Rankings but there's been a wee bit this time in the WNBL as well, teams vying for Finals or jockeying for advantages facing a very challenging round.
In: NBL — Tuesday, 7 Jan, 2020
BRISBANE All Star Lamar Patterson was one of the favourites to claim Basketball On The Internet's NBL Player of Week honours for Round 14 after going off for 35 points in the win over the defending champion Wildcats.
In: NBL — Monday, 6 Jan, 2020
ILLAWARRA small forward Todd Blanchfield knocked down an NBL career-high 35 points but it was Anthony Drmic's 3-point dagger which tonight kept Adelaide in the Final Four hunt, winning 102-96 to close Round 14.
In: NBL, WNBL — Sunday, 5 Jan, 2020
YES it was another big week in the NBL and WNBL and with the Festive Season in full swing, it's easy to miss something important.
In: NBL — Saturday, 4 Jan, 2020
SYDNEY's 26-13 third quarter tonight gave the NBL leader breathing-space at the summit and formed the foundation of a comfortable 91-77 win over an Adelaide team still difficult to trust.
In: NBL, WNBL — Thursday, 2 Jan, 2020
WNBL leader Southside is back on the Doomsday Double trip this round but the NBL's fixtures again will play a monster role in determining this season's playoff contingent.
In: NBL — Thursday, 2 Jan, 2020
WOW, what a round of NBL basketball that was, with nine fixtures dating back into the previous decade, no less!
In: NBL, WNBL — Thursday, 2 Jan, 2020
OUR WNBL rankings have not even felt a ripple in the pass over from 2019 to 2020, but oh my goodness, the NBL rankings are all over the place after that epic nine-game Round 13.