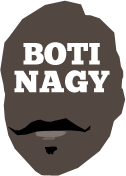 ---
Advertising opportunities available.
Please contact me.
---
In: NBL — Monday, 9 May, 2022
DEJAN Vasiljevic's match-winning 3-pointer to give Sydney an unassailable 90-86 lead - and win - in Game 2 of the NBL Grand Final series now leaves the JackJumpers down 0-2 and facing a labourious uphill battle to even keep alive this best-of-five championship series. Frankly, it's now going to take a minor miracle.
In: NBL — Saturday, 7 May, 2022

SO what has changed? The Tasmania JackJumpers still need to win three games in the NBL Grand Final's best-of-seven series to claim the island's first championship since Launceston Casino City shocked the league in 1981. That was also exactly where the JJs stood BEFORE Game 1 against the Sydney Kings at Qudos Bank Arena.
In: NBL — Friday, 6 May, 2022
THE NBL's 2022 best-of-five Grand Final Series tips off tonight in Sydney where the Kings host the Tasmania JackJumpers in Game 1, with the smart money on one J. Adams to claim the Larry Sengstock Medal as the championship series' Most Valuable Player.
In: NBL — Thursday, 5 May, 2022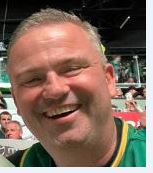 THERE'S no question the Tasmania JackJumpers are the good news story of the week /month/year or maybe all-time for the NBL if not all pro sports in Oz! Brad Rosen and I reached out to David Bartlett - a.k.a. the Overlord of the Insects as the state's 43rd Premier - to bring us uptospeed on how this success has affected the island.
In: NBL — Wednesday, 4 May, 2022

WHY not us? It is one of the catch-cries of this incredible Tasmania JackJumpers outfit which has stormed its way into the Grand Final Series against Sydney Kings in its debut NBL season. And while possibly everyone outside of Kings fans would love this Cinderella story to have a fairytale finish, it does have an X-factor.
In: NBL — Monday, 2 May, 2022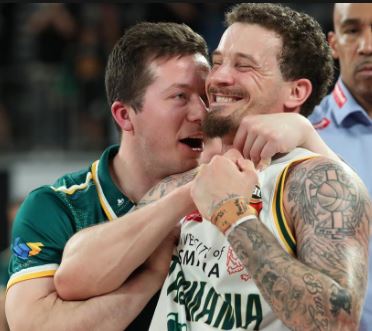 MAKE no mistake and have no illusions. The story of the Tasmania JackJumpers is one of the greatest Australian sporting stories ever told and certainly, unquestionably, the greatest NBL story ever told. It is the classic Cinderella tale and while we don't know if a fairytale finish is imminent, it already has the hallmarks of unparallelled greatness.
In: NBL — Sunday, 1 May, 2022

THE Sydney Kings will take some beating for the 2022 NBL crown after riding roughshod over a disappointing Illawarra Hawks team, coach Brian Goorjian calling the Game 1 semi final loss "embarrassing" before their Game 2 erasure led to rampant speculation he would be departing after two years at the helm.
In: NBL — Friday, 29 Apr, 2022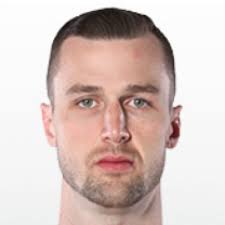 THE NBL semi finals tipped off last night in Melbourne and continue tonight in Wollongong when Illawarra Hawks host Sydney Kings in Game 1 of that series. Brad Rosen and I picked the brain of Hawks captain AJ Ogilvy for our Brad&Boti podcast, taking him through his stellar career and up to tip-off tonight.
In: NBL — Thursday, 28 Apr, 2022

THE NBL's best-of-three semi finals tips off tonight with regular season champion Melbourne hosting Tasmania, a situation United helped to contrive by not putting their best foot forward in their last-round meeting, playing into the JackJumpers' (now achieved) goal of reaching the playoffs in their maiden season.
In: NBL — Wednesday, 27 Apr, 2022

PLAYMAKING import Jaylen Adams tonight became Sydney's fifth winner of the NBL's Most Valuable Player award and the club's third import to claim the honour, relegating the league's most consistent game-influencer, Perth's Bryce Cotton, to second place, Melbourne's Jo Lual-Acuil third.