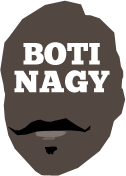 ---
Advertising opportunities available.
Please contact me.
---
In: NBL — Monday, 5 Mar, 2018
NBL regular season champion Melbourne United today confirmed its place in the 2017-18 Grand Final Series when it delivered an 88-86 knock-out blow to New Zealand in overtime, sweeping their series.
In: NBL, WNBL — Monday, 5 Mar, 2018
THE AFL's Hawthorn Footy Club is reputedly circling the NBL and looking to snatch the Illawarra franchise out of Wollongong and re-locate it to Melbourne.
In: NBL — Sunday, 4 Mar, 2018
ADELAIDE 36ers coach Joey Wright and his Boomers guard Nathan Sobey agree - Perth Arena, a.k.a. "The Jungle" - is THE place to play NBL basketball in Australia.
In: NBL — Sunday, 4 Mar, 2018
IT'S clear the NBL needs to get more on the front foot when it comes to advertising where to see its semis "live on FOX" after a raft of complaints from people who missed the Melbourne-NZ game by tuning in to the regular 503 broadcast station.
In: NBL — Sunday, 4 Mar, 2018
IF any team is going to KO the two-time defending champion Perth Wildcats from achieving an NBL threepeat, who better than their arch rival Adelaide 36ers?
In: NBL — Saturday, 3 Mar, 2018
NBL regular season champion Melbourne heads to Auckland with a 1-0 semi final lead over New Zealand while Adelaide crosses the Great Australian Bight after taking a massive bite out of Perth's threepeat dream.
In: NBL — Friday, 2 Mar, 2018
RARELY has winning Game 1 of an NBL playoff series been more important than tomorrow night's openers in both the Melbourne-New Zealand (1v4) and Adelaide-Perth (2v3) semi finals.
In: NBL — Friday, 2 Mar, 2018
DON'T let your knickers bunch up too quickly at the NBL's latest breaking new innovation of expanding club rosters to 12, adding a "one-and-done" NBA prospect – a la Terrance Ferguson – to each team.
In: NBL, NBA — Thursday, 1 Mar, 2018
JOSH Childress has genuine NBA cred, played top basketball in Europe and Asia, revelled in Ice Cube's Big3 3x3 tournament last year but it is now in Adelaide, South Australia, where he finally is in reach of a championship goal.
In: NBL — Wednesday, 28 Feb, 2018
REGULAR season champion Melbourne United faces off with arch enemy New Zealand Breakers in the NBL's 1v4 semi final series in a rivalry four years in the making.