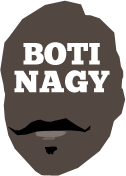 ---
Advertising opportunities available.
Please contact me.
---
In: NBL, WNBL, NBA — Tuesday, 13 Nov, 2018
FOOD FOR THOUGHT: How great was Round 5 of the NBL in terms of watching our elite coaches coaching, as opposed to prowling sidelines and referee sniping?
In: NBL, WNBL — Monday, 12 Nov, 2018
HITTING a game-winner always means the culprit has one hand on the round's Player of the Week award here, providing they didn't suck in the other game if their team played twice.
In: NBL — Sunday, 11 Nov, 2018
BRISBANE escaped Adelaide in Round 4 on a match-winning 3-pointer from Cam Gliddon but in Round 5, it took the bullet - TWICE - on last shot reversals.
In: NBL, WNBL — Saturday, 10 Nov, 2018
COMPREHENSIVELY beaten today by Sydney in front of a stunned and quiet crowd at Titanium Security Arena, Adelaide confirmed it was import Adris DeLeon's farewell NBL game, Demitrius Conger expected to be his imminent replacement.
In: NBL — Saturday, 10 Nov, 2018
ADELAIDE 36ers backup guard, import Adris DeLeon, needs today's return of injured colleague Ramone Moore (calf) against Sydney Kings to be a success or he may have to start packing his bags.
In: NBL, NBA — Friday, 9 Nov, 2018
FORMER Adelaide 36ers captain and Boomers starter Mitch Creek today produced an impressive NBA G-League performance for Long Island Nets, with a double-double and the match-winning play over Capital City Go Go.
In: NBL — Thursday, 8 Nov, 2018
THE microscope is being run over NBL imports David Wear, Devon Hall, Stephen Holt and Cedric Jackson as the NBL heads into a pivotal seven-game Round 5.
In: NBL — Thursday, 8 Nov, 2018
DREAM Team Managers should be starting to settle their NBL rosters now, according to our resident specialist Crystal Ball.
In: NBL, WNBL — Wednesday, 7 Nov, 2018
SYDNEY Kings have lost again! This time by a whopping seven points in Melbourne. Let's over-react immediately! Come on. It's compulsory.
In: NBL, WNBL — Tuesday, 6 Nov, 2018
ROUND 4 threw up its share of contenders for our NBL and WNBL Player of the Week accolades but in the end, it was a couple of wily vets who stood tallest. Yet both are guards!