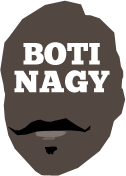 ---
Advertising opportunities available.
Please contact me.
---
In: NBL, WNBL — Tuesday, 13 Dec, 2016
THERE were a host of notable efforts in the NBL to collect this round's B.O.T.I. Player of the Week honours, and a WNBL stand-out.
In: NBL — Monday, 12 Dec, 2016
ARE you old enough to recall the Chicago song "25 or 6 to 4"? Doesn't matter if you're not because this round in the NBL, it is "36 from 8 to 2".
In: NBL, WNBL — Thursday, 8 Dec, 2016
THERE was a smattering of overblown talk last round about "statement" games but there are a few opportunities this weekend for delivering serious shots across the bows of our elite leagues.
In: NBL, WNBL — Wednesday, 7 Dec, 2016
THE NBL has never been more even - I'm sure we all get that - and the WNBL also is far more than a one-horse race.
In: NBL, WNBL — Tuesday, 6 Dec, 2016
SOME weeks are definitely harder than others and Round 9 certainly is a case in point for B.O.T.I. Player of Week nominees.
In: NBL — Monday, 5 Dec, 2016
EXPECT the Sydney Kings to have to make a call on whether to bring in a new backup guard very quickly because it now appears Steve Blake will not be returning.
In: NBL, WNBL — Friday, 2 Dec, 2016
THE problem with NBL referees, in particular, taking only discretionary action against players who so regularly travel, is it opens all kinds of dangerous doors.
In: NBL — Thursday, 1 Dec, 2016
THAT's right, it's December already and you'll be thinking Christmas gifts. That was made easy for NBL fans in 2001 with the league's first nude calendar and today we reach the end of the road of our year-long revisit.
In: NBL, WNBL — Thursday, 1 Dec, 2016
THE NBL in 2016-17 is a tipster's nightmare and a promoter's dream, Round 9 this week presenting a menu of mouth-watering matchups.
In: NBL, WNBL — Tuesday, 29 Nov, 2016
WHAT a week! What a cracker round of NBL and WNBL basketball. It just doesn't get much better, although we should all be sad to see Steve Blake and Chante Black departing.