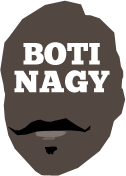 ---
Advertising opportunities available.
Please contact me.
---
In: NBL — Sunday, 16 Sep, 2018
IF the NBL wants to keep building its image as a growing professional sport in Australia, it has two areas to address – one obvious, one less so.
In: NBL, Boomers & Opals — Friday, 14 Sep, 2018
AUSTRALIA's Boomers used a withering 27-0 third quarter run this morning to rout Qatar 95-43 in Doha before Adelaide tonight saw off Illawarra 99-81 in an NBL preseason game in Canberra.
In: NBL — Thursday, 13 Sep, 2018
FOR every great thing the NBL does to progress its league, there's inevitably some idiocy not far behind, and sanctioning Adelaide 36ers coach Joey Wright for a "code of conduct" breach reeks of an orchestrated vendetta.
In: NBL, Boomers & Opals, NBA — Tuesday, 11 Sep, 2018
FORMER Cairns Taipans and Brisbane Bullets NBL import playmaker Travis Trice will represent the USA this week in 2019 FIBA World Cup qualifying matches against Uruguay and Panama.
In: NBL — Sunday, 9 Sep, 2018
ADELAIDE's offence dried up after halftime as Perth made it a comfortable 2-0 NBL preseason home series success over the 36ers today in Joondalup, winning 84-66.
In: NBL, Boomers & Opals — Thursday, 6 Sep, 2018
BRIAN Kerle and Leroy Loggins may be two of the biggest and greatest names in the history of Queensland basketball, but both also retain massive legacies in two other great states, Victoria and South Australia respectively.
In: NBL — Wednesday, 5 Sep, 2018
ADELAIDE 36ers coach and multiple NBL Coach of the Year, Joey Wright, is genuinely thrilled at the prospect of working alongside new Adelaide Basketball President and Hall of Famer Ken Cole.
In: NBL, NBA — Tuesday, 4 Sep, 2018
PRESIDENT Kenneth Cole has a serious ring to it, returning Adelaide's legendary coach to the NBL club he helped make famous, and just in time to celebrate coach Joey Wright's milestone 50th birthday.
In: NBL, WNBL, Misc — Monday, 3 Sep, 2018
MARK Dickel is one of New Zealand's most succesful basketballers, now equally established as a top coach. Today he shares more personal insights, this time the changing nature of the game and the point guard role.
In: NBL — Sunday, 2 Sep, 2018
YES. Yes. And yes. The NBL was and is 100 per cent correct to place its ninth club in Victoria's basketball heartland in the south east of Melbourne.