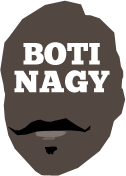 ---
Advertising opportunities available.
Please contact me.
---
In: NBL, Boomers & Opals, NBA — Thursday, 8 Jun, 2017
SOURCES TELL ME … 1 : OK, that should read "sauces" because this info round-up comes directly from key insiders, Messrs Hollandaise, Bernaise and Bechamel.
In: NBL — Tuesday, 6 Jun, 2017
IT'S been a big day for Brisbane Bullets, confirming Stephen Holt as the NBL club's second import, alongside Torrey Craig, and returning to the club's blue-and-gold history.
In: NBL — Tuesday, 6 Jun, 2017
HOW strongly would you rate Melbourne United's 2017-18 chances if, for argument's sake, its three NBL imports were Casper Ware, Josh Childress and Josh Boone?
In: NBL — Tuesday, 6 Jun, 2017
THE NBL's 2015-16 Coach of the Year, Townsville Crocodiles' mentor Shawn Dennis, has landed himself a second terrific gig, coaching in Japan's B-League.
In: NBL, NBA — Sunday, 4 Jun, 2017
MITCH Creek has stepped aside as Adelaide 36ers captain in pursuit of his NBA dream, a dream which further will be helped by Hall of Famer Ken Cole this week.
In: NBL, NBA — Friday, 2 Jun, 2017
MITCH Creek, Nathan Sobey and Corey Webster are US-bound and with NBA dreams that now, with new extended rosters, are far closer to reality than most realise.
In: NBL — Wednesday, 31 May, 2017
NEW NBL player eligibility rulings include a category for "special restricted players", further opening the door for the league to become more internationally-flavoured.
In: NBL — Tuesday, 30 May, 2017
UNABLE to attend last year due to date clashes with the NBL's Australian Basketball Challenge – a.k.a. the PreSeason Blitz – the Adelaide 36ers again have been invited to contest the international Merlion Cup in Singapore in September.
In: NBL, NBA — Tuesday, 23 May, 2017
DYNAMIC Adelaide 36ers duo Mitch Creek and Nathan Sobey shortly will be bound for the US, taking a major step in fulfilling their NBA dreams.
In: NBL, WNBL, Boomers & Opals, NBA, SA, Flashbacks, Misc — Friday, 19 May, 2017
IT'S over. Goodnight and goodbye to The Advertiser, the Sunday Mail, the late lamented The News newspaper and to the mighty News Corp – formerly News Ltd – as I retire today after 43-plus years as a basketball writer.