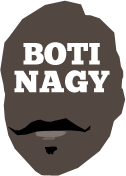 ---
Advertising opportunities available.
Please contact me.
---
In: NBL — Tuesday, 17 Dec, 2019
NEW Zealand Breakers today moved to secure the club's future by re-signing non-coach Dan Shamir and his non-assistant Mody Maor, while the 36ers are bringing Jeff Van Groningen to Adelaide as their basketball general manager.
In: NBL — Monday, 16 Dec, 2019
ROUND 11 of the NBL was most definitely one for "JR" - with first Adelaide's Jerome Randle despatching South East Melbourne, then repeating the dose for NZ Breakers, before Phoenix's John Roberson set the league alight with his late-game heroics.
In: NBL, WNBL, Boomers & Opals — Sunday, 15 Dec, 2019
THE NBL and WNBL round wraps are coming your way tomorrow but in the meantime, did you catch all the action this week at Basketball On The Internet?
In: NBL — Sunday, 15 Dec, 2019
IT came down to the last 2.1 seconds at Auckland's Spark Arena before Adelaide 36ers' star JR, Jerome Randle, came off Daniel Johnson's screen to slice the match-winning 3-pointer, ending NZ Breakers' NBL playoff dreams.
In: NBL, WNBL, Boomers & Opals, NBA, Misc — Saturday, 14 Dec, 2019
BOOK REVIEWS: It has been a rarity for basketball in Australia to have too many books written about it or its protagonists, so having two available right now as Christmas stocking stuffers is like ... well, Christmas!
In: NBL — Friday, 13 Dec, 2019
MITCH Creek's driving layup to the hoop didn't drop tonight, preserving a breath-taking 113-111 Adelaide 36ers win over South East Melbourne at Adelaide Entertainment Centre in an NBL classic.
In: NBL, WNBL — Thursday, 12 Dec, 2019
WHICH team is No.1 right now in the NBL and in the WNBL? But before you answer, bear in mind the NBL's two form teams - Cairns and Perth - launch this round, and the WNBL's two top teams - Southside and Canberra - close it.
In: NBL, WNBL — Wednesday, 11 Dec, 2019
CAIRNS Taipans have created their own niche of Basketball On The Internet history by reaching our #1 NBL Ranking for the first time in the website's 7-plus years.
In: NBL, WNBL — Wednesday, 11 Dec, 2019
SYDNEY Kings captain and one-time assistant coach to Brian Goorjian, Brad Rosen has joined me again in our ongoing weekly quest to help cure insomnia.
In: NBL — Tuesday, 10 Dec, 2019
IS the NBL the single most boring league in the world when it comes to colour? It's all black-and-white to me, just about. And that's despite TV in Australia going to full colour on February 28, 1975 - four years before the league launched.