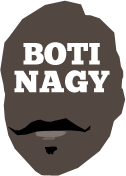 ---
Advertising opportunities available.
Please contact me.
---
In: NBL, Misc — Saturday, 25 Aug, 2018
MARK Dickel is one of New Zealand's most successful ballers and now equally established as a top coach, the former Victoria Titans NBL playmaker today graciously sharing his coaching philosophy for young and old alike.
In: NBL — Friday, 24 Aug, 2018
IT was a long and winding road last year for the Illawarra Hawks and popular coach Rob Beveridge but 2018-19 in the NBL literally is a whole new ball game.
In: NBL, WNBL — Thursday, 23 Aug, 2018
TOMMY Greer's appointment as General Manager of the NBL's incoming ninth club for its 2019-20 season may indicate Romie Chaudhari's franchise will be Melbourne-based.
In: NBL, Boomers & Opals — Tuesday, 21 Aug, 2018
ADELAIDE 36ers' All-NBL First Team selection Daniel Johnson is the only new face in the Australian Boomers' team to face Qatar in Doha on September 14 as part of FIBA World Cup qualifying.
In: NBL, NBA — Tuesday, 21 Aug, 2018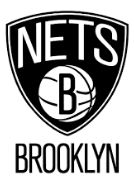 THE dream now officially is a reality for former Adelaide 36ers captain Mitch Creek, with the NBA's Brooklyn Nets today confirming they have signed the 196cm Boomers swingman for 2018-19.
In: NBL, WNBL, SA, Misc — Sunday, 19 Aug, 2018
BASKETBALL around the nation enjoyed some amazing grand finals over this weekend, with WNBL championship winners Gabrielle Richards and Kelly Wilson by far the standouts in the SEABL women's decider.
In: NBL — Thursday, 16 Aug, 2018
HOW could any genuine basketball fan in Australia not be brimming with excitement at what the 2018-19 NBL season promises? Just the presence of Andrew Bogut guarantees sell-outs nationwide.
In: NBL, NBA — Wednesday, 15 Aug, 2018
WHERE is the NBL headed? Does it remain the domestic pinnacle for Australian basketballers or is its first responsibility to be an entertainment option, mirroring the NBA, but not in a global sense but more in an Asian one?
In: NBL — Sunday, 12 Aug, 2018
IT'S a massive day today in far north Queensland with Cairns Taipans signing NBA-bound Oklahoma City Thunder draft pick Devon Hall to its 2018-19 NBL roster.
In: NBL — Friday, 10 Aug, 2018
ADELAIDE 36ers coach Joey Wright had no reservations or hesitation recruiting Adris De León for the club's 2018-19 NBL championship assault, having first noted the guard's talents during his slick streetball days at New York's famed Rucker Park.