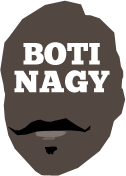 ---
Advertising opportunities available.
Please contact me.
---
In: NBL — Friday, 31 Jan, 2020
THE New Zealand Breakers tonight took the sickly dog which is the Adelaide 36ers out back of the shed and put down whatever NBL playoff dream they entertained with an emphatic 113-89 thumping in Auckland.
In: NBL, WNBL — Thursday, 30 Jan, 2020
MELBOURNE United last night handed arch rival Sydney Kings the regular season championship while keeping its own slim NBL playoff hopes alive by beating a depleted Perth Wildcats 77-67 in an open-roof extravanganza.
In: NBL, WNBL, NBA, Misc — Wednesday, 29 Jan, 2020
THE death of Kobe Bryant on Monday morning and the circumstances surrounding it was a tragic event for basketball globally and Brad Rosen and I review what the Los Angeles Lakers legend gave to the world in this week's podcast.
In: NBL, WNBL — Wednesday, 29 Jan, 2020
THERE's only five teams truly still in the running for a NBL Final Four berth and it has been reflected in our weekly rankings, while in the WNBL, the jockeying on the playoff partygoers' island is all that has transpired this week.
In: NBL — Monday, 27 Jan, 2020
HOW great was it to see a big guy dominate an NBL game in the manner Miles Plumlee did as Perth held off New Zealand 80-79 in a thriller last round?
In: NBL — Sunday, 26 Jan, 2020
IT was a gutsy inaugural NBL season for South East Melbourne Phoenix, but Round 17 formally ended the club's bold drive for playoffs, and threw out the 36ers as well.
In: NBL, WNBL, Boomers & Opals — Sunday, 26 Jan, 2020
THIS was a super-charged period in the NBL and WNBL, with so much going on all week you shouldn't blame yourself if you missed something.
In: NBL — Saturday, 25 Jan, 2020
BRISBANE tonight won its fifth straight game to take a tentative grip on an NBL Final Four berth, in the process sending Adelaide's season into mothballs at Adelaide Entertainment Centre, 108-99.
In: NBL, Boomers & Opals, SA — Friday, 24 Jan, 2020
TICKETS are on sale now for the relaunch of the BASKETBALL SA Hall of Fame on Friday, February 7 at Stamford Plaza, the first list of inductees for the decade including Adelaide 36ers NBL great and championship-winning captain Brett Maher.
In: NBL, WNBL — Thursday, 23 Jan, 2020
LET'S hope there's no more "load management" by the Sydney Kings this NBL season and that WNBL leader Southside Flyers has found a way to play without injured captain Jenna O'Hea.