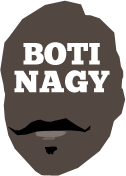 ---
Advertising opportunities available.
Please contact me.
---
In: NBL — Saturday, 11 Feb, 2017
I KNOW. I know. I was the one who wrote Brian Goorjian virtually was a "done deal" for Melbourne's NBL program next season but lately that has cooled appreciably and Dean Vickerman's name has surfaced.
In: NBL — Friday, 10 Feb, 2017
IT'S over! Well, not completely over but virtually over with Adelaide, Illawarra, Cairns and Perth now almost guaranteed to be continuing their NBL Championship quests beyond the regular season.
In: NBL, WNBL — Thursday, 9 Feb, 2017
IT'S been a week of working out permutations and likely scenarios but there's only three things we know about the NBL's last regular season round with absolute certainty.
In: NBL, WNBL — Wednesday, 8 Feb, 2017
BY now, you've probably read a few differing versions of the many scenarios which still could play out in the last round of the NBL regular season and over the WNBL's last two.
In: NBL — Tuesday, 7 Feb, 2017
IT has been the most even NBL season on record - we all know that now, surely even those commentators still saying it is "one of the most even" get it too - but 14-14? That win-loss mark still could suck.
In: NBL, WNBL — Thursday, 2 Feb, 2017
WHAT a round this will be for the NBL with the fate of only two clubs determined and six chasing three playoff berths.
In: NBL, WNBL — Wednesday, 1 Feb, 2017
REALLY reaching the pointy end of both the NBL and WNBL seasons so here is what your team's chances look like, utilising the North American sports table system of "games behind".
In: NBL, WNBL — Tuesday, 31 Jan, 2017
THE guards were out in force again this round, making it hard to go past them for B.O.T.I. Player of Week considerations.
In: NBL — Monday, 30 Jan, 2017
SYDNEY has rebounded back into calculations and Cairns stealthily moving up the table as we wind into the penultimate round of the NBL regular season.
In: NBL — Friday, 27 Jan, 2017
IT was, without doubt, the most horrific on-court injury most of us have ever had the misfortune to see so it's hard to even contemplate what Akil Mitchell went through.