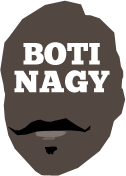 ---
Advertising opportunities available.
Please contact me.
---
In: NBL, Boomers & Opals — Monday, 10 Jun, 2019
AUSTRALIAN basketball trio Luc Longley, Ricky Grace and Bruce Spangler have been recognised in the Queen's Birthday Honours List.
In: NBL — Friday, 31 May, 2019
ADELAIDE 36ers have a contingency plan in place with a star import replacement for forward Jacob Wiley on stand-by should he receive an offer he cannot refuse to continue his professional career in Europe.
In: NBL, WNBL, Boomers & Opals, SA — Thursday, 30 May, 2019
THE Boomers have added an X-Man, the NBL has announced a fourth All Star team to hit China next month and another Kiwi is bound for the Boomers ... the Melbourne Boomers.
In: NBL, WNBL — Tuesday, 28 May, 2019
THE ball never stops bouncing. Basketball is alive and flourishing somewhere in the world even as we sleep. Here's some of the latest bits and pieces you may (or may not) have missed.
In: NBL, WNBL, SA — Friday, 24 May, 2019
ADELAIDE's elite national league coaches Joey Wright and Chris Lucas go under the griller next Friday but tickets rapidly are running out for the Free Throw Foundation's lunch at The Highway in Adelaide.
In: NBL — Wednesday, 22 May, 2019
EXPECT reigning NBL champion Perth Wildcats to shortly reveal they have not spoken with free agent centre Nate Jawai, even though the 209cm big man is keen for a return to the west.
In: NBL, NBA — Tuesday, 21 May, 2019
ANDREW Bogut, NBL MVP and NBA champion, is now just four wins away from winning his second championship ring with Golden State Warriors.
In: NBL — Monday, 20 May, 2019
ADELAIDE 36ers have signed outstanding young Aussie big man Obi Kyei to complete their 2019-20 NBL roster, coach Joey Wright unearthing another potential "diamond in the rough".
In: NBL — Friday, 17 May, 2019
ADELAIDE 36ers coach Joey Wright is not being the least bit disingenuous or painting a rose-coloured picture when he says his 2019-20 NBL team will be better than last season. And by a lot.
In: NBL, WNBL, SA — Tuesday, 7 May, 2019
CHRIS Lucas (Lightning) and Joey Wright (36ers) - two of the most successful coaches in the WNBL and NBL respectively - will lay their off-seasons bare at this month's Free Throw Foundation lunch on May 31.