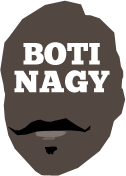 ---
Advertising opportunities available.
Please contact me.
---
In: NBL — Friday, 13 Apr, 2018
VARIOUSLY listed as anywhere between 206 and 211cm, talented Townsville tyro Harry Froling is the No.1 recruiting target of up to four NBL clubs including an Adelaide 36ers outfit keen to pair him with Daniel Johnson.
In: NBL — Wednesday, 11 Apr, 2018
MATT Hodgson has no ill will or bad feelings towards Adelaide or angst over his decision to move on and find a more suitable playing environment for his post game.
In: NBL, NBA — Tuesday, 10 Apr, 2018
WHAT'S been happening? While many have fallen under the euphoric spell of the Commonwealth Games, life continues in and around the NBL, the big news that league executive director Larry Kestelman is selling his clubs Melbourne United and Brisbane Bullets.
In: NBL, Boomers & Opals, NBA — Monday, 2 Apr, 2018
MITCH Creek's decision to withdraw from Australia's Gold Medal-bound Commonwealth Games team to further his burgeoning career in Germany's Bundesliga was one of the most gut-wrenching of his stellar career.
In: NBL — Sunday, 1 Apr, 2018
IT'S party time for Melbourne - and rightly so - but after two years of retaining its Australian content, Adelaide 36ers are set to look a little different in 2018-19.
In: NBL — Saturday, 31 Mar, 2018

UNITED as one, Melbourne today followed captain Chris Goulding to the Promised Land with a 100-82 win to clinch the 2017-18 NBL championship in front of a roaring sell-out crowd at Hisense Arena.
In: NBL — Saturday, 31 Mar, 2018
THERE'S every reason for Melbourne United fans to be confident today ahead of the deciding Game 5 of the NBL's epic Grand Final Series, and no reason Adelaide 36ers fans shouldn't feel likewise.
In: NBL — Thursday, 29 Mar, 2018
ADELAIDE 36ers coach Joey Wright today declared the key to winning the club's first NBL championship since 2002 was curtailing Melbourne United's 3Cs - Casper, Chris and Casey.
In: NBL — Thursday, 29 Mar, 2018
THE self-imposed media ban of NBL grand finalist Joey Wright officially ends today at midday when the Adelaide 36ers coach addresses the media after the Sixers' open training session.
In: NBL, Boomers & Opals, NBA — Wednesday, 28 Mar, 2018
ANDREW Bogut, Australia's first NBA No.1 draft selection, FIBA World Junior Gold Medallist and MVP, NBA champion, multiple Olympian, sat down for a chat today about where his life and career sit currently.