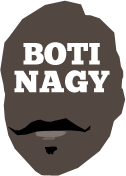 ---
Advertising opportunities available.
Please contact me.
---
In: NBL, WNBL, Boomers & Opals, NBA — Friday, 18 Nov, 2022
BRAD Rosen and I have a couple of big interviews coming up next week but in the meantime, we couldn't let so many huge events of the past week go by unmentioned in our Brad&Boti podcast. It started with Josh Giddey and continued with Isaac Humphries, the Boomers and Tianna Hawkins.
In: NBL — Thursday, 17 Nov, 2022

THE decision by the Perth Wildcats to retire the #42 uniform of multiple NBL championship winner Shawn Redhage and hang it in the rafters at The Jungle is a great one. Now all the Wildcats have to do is show they can keep winning when they host the Phoenix.
In: NBL, Boomers & Opals, NBA — Monday, 14 Nov, 2022

TRUST this. There are not going to be many times an Aussie baller matches an NBA record for decades now held by the incomparable - and in my view, maybe the true G.O.A.T. - Wilt Chamberlain. But one-and-done Adelaide 36er Josh Giddey can today make that claim.
In: NBL — Tuesday, 8 Nov, 2022

NOT so long ago, it was Jerome Randle and Adelaide parting company and now Craig Randall II has left the 36ers by "mutual consent." It must just be a "Randall" thing but don't be in any doubt the Sixers will reach out to Sydney Kings championship playmaker Jaylen Adams.
In: NBL — Monday, 7 Nov, 2022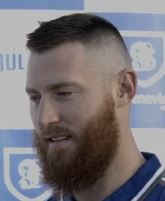 THE NBL takes a brief recess for the FIBA World Cup qualifying window next weekend so it was timely Perth and Melbourne secured important "bounce back" wins before the break, and Aron Baynes led Brisbane to its most meaningful win of the season over Tasmania in Hobart.
In: NBL — Monday, 7 Nov, 2022


THERE were highs and lows for a number of contenders for NBL Round 6's Team of the Week honours but two teams stood out as experiencing just highs. Cairns Taipans got the job done over Melbourne and Sydney held on to outlast the Breakers in New Zealand.
In: NBL — Thursday, 3 Nov, 2022

JOHN Rillie might find it tough playing under John Rillie. The rookie Perth Wildcats coach always knew taking on the NBL's most storied franchise after a "down" year would be a difficult way to start his head coaching career and no-one should be baying for his head, despite his team's struggles.
In: NBL — Tuesday, 1 Nov, 2022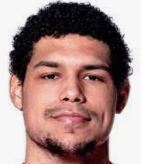 OUR NBL Team of the Week regularly causes some degree of angst and again after Round 5, we have two teams strongly vying for the right to wear the ultimate and most coveted accolade in Australian team sports. This was always going to be a tough one. The Phoenix or the Breakers?
In: NBL — Monday, 31 Oct, 2022

A SUPER Saturday of last-gasp edge-of-your-seat thrillers, South East Melbourne winning in Perth by one point after pressure Mitch Creek free throws, then topping Adelaide in overtime, and New Zealand streaming to the top of the league made NBL Round 5 an absolute epic.
In: NBL, Boomers & Opals — Friday, 28 Oct, 2022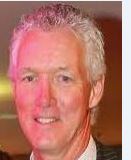 TIME for a "Where Are They Now?" episode of the Brad&Boti podcast so Brad Rosen and I threw on our deer-stalker caps, grabbed our magnifying glasses and went in search of a former NBL import who rose to the position of running the league before joining BA. No, it's NOT Bill Palmer.