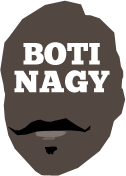 ---
Advertising opportunities available.
Please contact me.
---
In: NBL, WNBL — Thursday, 16 Nov, 2017
ROUND 7 in the NBL appears to be all about one man - reigning MVP Jerome Randle - and to a great extent it is, although there are big games right across the league.
In: NBL — Wednesday, 15 Nov, 2017
SATURDAY night at home against the Sydney Kings will reveal whether the Adelaide 36ers are going to capitalise on the team's undoubted talent and depth, or whether it may just crash and burn this NBL season.
In: NBL, Boomers & Opals — Tuesday, 14 Nov, 2017
ANYONE expecting a lay down misere for Australia's Boomers against Japan in Adelaide hasn't factored in the effects of flying home from Chinese Taipei, and clearly, neither has FIBA.
In: NBL, Misc — Monday, 13 Nov, 2017
THE Townsville Suns and Hobart Devils are BACK and on the national circuit again, confirmed overnight as two foundation clubs of the CLB3X3's new Elite competition.
In: NBL, WNBL — Sunday, 12 Nov, 2017
EVERYTHING that could possibly go wrong, went wrong for Adelaide 36ers? Cut it out. Illawarra (again) systematically dismantled the Sixers' offence to reinforce that yes, Adelaide is the Hawks' bunny.
In: NBL — Saturday, 11 Nov, 2017
THIS time next week, expect the "sold out" sign to be up at The Fortress, the Titanium Security Arena home of the Adelaide 36ers, buzzing to witness the return of the NBL's reigning MVP Jerome Randle.
In: NBL, WNBL — Thursday, 9 Nov, 2017
WITH yesterday's tip Jerome Randle and Jeremy Tyler were headed into Kings uniforms, unsurprisingly Sydney today cut Travis Leslie from its NBL team.
In: NBL — Wednesday, 8 Nov, 2017
REIGNING MVP Jerome Randle is tipped to soon be Sydney-bound to help salvage the Kings' NBL season, his first game ironically most likely to be against the 36ers in Adelaide.
In: NBL — Tuesday, 7 Nov, 2017
IT doesn't take a genius to work out why star 36ers guard Nathan Sobey was benched for much of the NBL clash with Melbourne once it was established he wasn't ill or injured.
In: NBL — Monday, 6 Nov, 2017
HE was the "white knight" who rode into Perth for Rob Beveridge, won three NBL championships as a Red Army favourite but today, Matt Knight announced his retirement from the game he has loved with such passion.