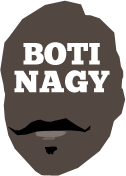 ---
Advertising opportunities available.
Please contact me.
---
In: NBL, WNBL, Misc — Tuesday, 5 Jan, 2021
BRAD Rosen took a break from his Christmas shopping to sit down for one last 2020 podcast with me, but it's taken a while to recover and post the thing, so forgive us for being dated. At least we're not quite ready for carbon-dating.
In: NBL, Boomers & Opals, Misc — Sunday, 3 Jan, 2021
AROUND basketball long enough to (erroneously, as it turns out) believe I knew most of its history, Grantley Bernard's collaboration with Lindsay Gaze to produce "GAZE. The Man. The Player. The Coach." is a revelation from start to finish.
In: NBL, WNBL — Friday, 11 Dec, 2020
YES we're back, Brad Rosen and I have hit the podcast airwaves again ahead of tonight's decisive WNBL clash between Townsville and Adelaide, and boy have we got a lot to say!
In: NBL, Boomers & Opals, SA — Wednesday, 9 Dec, 2020
IF you're a fan of the Adelaide 36ers, NBL history or of a decade in basketball where the sport grew and captured the imagination of mainstream Australia, you now again can purchase the book that has it all, 'MAHERVELLOUS! THE BRETT MAHER STORY".
In: NBL, Boomers & Opals, NBA — Sunday, 6 Dec, 2020
THE great man, Andrew Gaze, joins Joseph Corr on his increasingly popular NBL Pocket Podcast and talks about so many topics that will surprise you that it is absolutely compelling listening!
In: NBL, WNBL, Boomers & Opals, NBA — Wednesday, 2 Dec, 2020
THE phone rings, the caller ID says Brad Rosen. It may not exactly be the Bat-signal over Gotham City but we all know what it means. The Brad and Boti Podcast is back and talking (mainly) WNBL!
In: NBL, Boomers & Opals, NBA — Tuesday, 1 Dec, 2020
MOST of us have an Andrew Bogut story or two and rarely are they more relevant than today, Australia's premier big man announcing his retirement as a player at his @RogueBogues podcast.
In: NBL, NBA — Saturday, 7 Nov, 2020
WILL Weaver is on the threshold of becoming the third man to go from coaching in the NBL to a coveted gig as an NBA head coach, the Sydney Kings' mentor currently in quarantine in Oklahoma City.
In: NBL — Sunday, 18 Oct, 2020
THE history of the Adelaide 36ers, as recalled by the club's NBL icon Brett Maher and yours truly, if you have a spare hour to tune in here.
In: NBL — Saturday, 8 Aug, 2020
YES, if you're a regular, you know I'm busily belting out a book at present but was delighted to be invited to be part of the NBL Roundtable Podcast about the league's first decade, 1979-89.