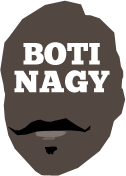 ---
Advertising opportunities available.
Please contact me.
---
In: NBL, WNBL — Thursday, 31 Oct, 2019
MAKE no mistake. Cairns Taipans currently are the scariest team in the NBL, and tonight in New Zealand, the Breakers won't know if they're being tricked or treated.
In: NBL — Thursday, 31 Oct, 2019
SYDNEY Kings made it official today when they secured sacked Adelaide 36ers import guard Deshon Taylor as the club's replacement for injured NBL warrior Kevin Lisch.
In: NBL, WNBL — Wednesday, 30 Oct, 2019
COURTESY of smashing Perth and Melbourne, last season's NBL Grand Finalists, with a minor road blemish in Adelaide in between, Cairns is racing up the ladder while in the WNBL, Melbourne has leapt from #5 to #1.
In: NBL, WNBL — Wednesday, 30 Oct, 2019
POINT guards, the wrap of the NBL and WNBL - Brad Rosen and I have grabbed the mike again with our own insights and insults. Feel free to join in and let us know your thoughts.
In: NBL — Tuesday, 29 Oct, 2019
MELBOURNE United centre Shawn Long had Basketball On The Internet's NBL Player of the Week award just about wrapped up at quarter-time last night in Cairns.
In: NBL — Monday, 28 Oct, 2019
CAIRNS Taipans tonight completed an extraordinary early season sweep of the 2019 Grand Finalists when they comfortably added Melbourne's scalp to Perth's with a well-executed 90-85 home win.
In: NBL, WNBL — Sunday, 27 Oct, 2019
DEFENDING WNBL champion Canberra is licking its wounds today while Illawarra put in a bold effort against Perth but basically said goodnight to hopes of an NBL playoffs appearance.
In: NBL — Sunday, 27 Oct, 2019
TWO of Adelaide 36ers' finest captains, Mitch Creek and Adam Gibson, today conspired to sink the Sixers in Melbourne as Phoenix firecracker John Roberson again went off in an exceptional second half.
In: NBL — Saturday, 26 Oct, 2019
EVEN the most diehard Melbourne fans were beginning to worry but today United started its upward climb before the NBL-leading Kings also made a statement to Final Four wannabe Brisbane.
In: NBL — Friday, 25 Oct, 2019
EMBARRASSED in their NBL season opener in Sydney, Adelaide tonight won its third straight game since then with a 101-97 home win over giant-killer Cairns, while Perth welcomed South East to The Jungle with a 31-point wake-up call.