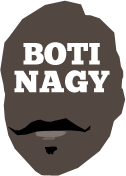 ---
Advertising opportunities available.
Please contact me.
---
In: NBL — Wednesday, 26 May, 2021
COVID may have struck in Melbourne but United has struck out on the road, comfortably handling playoff wannabes Illawarra and Brisbane to indisputably claim our NBL Team of the Week honours.
In: NBL — Wednesday, 26 May, 2021
HOW many games can Perth win with the Wildcats' dual-MVP superstar Bryce Cotton sidelined by injury? Well, if you count beating Adelaide as having any significance, the Wildcats are off to a flyer.
In: NBL — Tuesday, 25 May, 2021
THE shock news out of NBL Round 19 is less the games (covered here in our Review Part 2) but Perth's loss of superstar Bryce Cotton for the rest of the regular season and Melbourne's latest COVID outbreak.
In: NBL — Saturday, 22 May, 2021
MUM'S the word, apparently, if you are employed by the NBL to commentate on its games and someone slips on an advertising decal, so it's going to not only take a serious injury but also that player suing the league for negligence.
In: NBL — Saturday, 22 May, 2021
SOUTH East Melbourne's announcement this week it is taking up its contract option and reappointing coach Simon Mitchell for NBL 2021-22 was timely ahead of the Phoenix's maiden playoff campaign in just its second season.
In: NBL, Boomers & Opals — Wednesday, 19 May, 2021

WHEN the NBL tipped off, there was one coaching doyen known as Brian and it wasn't our man Goorjian. It was Brian Kerle, a four-time NBL championship ooach, multiple champion as a player at St Kilda in the game's halcyon era and an Olympian. Yep, Brad Rosen and I this week feature an all-time great of the game, BRIAN KERLE.
In: NBL — Tuesday, 18 May, 2021
NBL Round 19 has a whopping 11 matches from tonight through to next Tuesday so we're splitting the preview in two once again, today looking at the first six matches, and they're six of the best.
In: NBL — Tuesday, 18 May, 2021
YES, we've been waiting to use that headline for a couple of years now and South East Melbourne finally gave us the chance when it got its act together to dominate both ends of the NBL ladder in Round 18.
In: NBL — Monday, 17 May, 2021
IF it does come to pass, as even many non-Hawks fans are hoping, that Illawarra makes it to the Final Four this NBL season, one of the reasons will be Justin Simon's game-saving steal against New Zealand.
In: NBL — Saturday, 15 May, 2021
SYDNEY Kings should swallow their stupid pride and make a long-term commitment to hiring Rob Beveridge as Adam Forde's successor in the Harbour City.