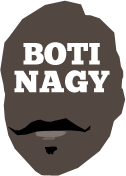 ---
Advertising opportunities available.
Please contact me.
---
In: NBL — Saturday, 12 Jan, 2019
THERE are injury question-marks over Adelaide import guard Ramone Moore and stretch forward Majok Deng as the 36ers count the cost of today's NBL fade-out to fast-finishing Brisbane at Titanium Security Arena.
In: NBL — Friday, 11 Jan, 2019
ADELAIDE 36ers have set up a monumental showdown tomorrow with long-time NBL arch rival Brisbane after plucking the Hawks 102-96 last night in Wollongong.
In: NBL — Thursday, 10 Jan, 2019
THE NBL has announced January 23-28 will formally be its "Make-A-Wish" round which is great news. Now if only the league had told us all ahead of time that last week was the official "Underdog Round", tipsters would be a lot happier.
In: NBL — Thursday, 10 Jan, 2019
"THE Great One" - Crystal Ball's new name for Andrew Bogut - has to be your NBL Dream Team selection as captain. All that, and much more in this week's round up.
In: NBL, WNBL — Wednesday, 9 Jan, 2019
FOOD FOR THOUGHT: The Cairns Taipans, losers of 14 straight games before running again into their Brisbane Bunnies, are no longer just "looming" but definitely confirmed as the NBL's most dangerous team.
In: NBL, WNBL — Wednesday, 9 Jan, 2019
NEW Zealand Breakers and Adelaide Lightning have made their moves this week in our NBL and WNBL rankings respectively. But those upward steps will be challenged mightily this round.
In: NBL — Tuesday, 8 Jan, 2019
IS Shawn Long the best big man in the NBL, as a sudden host of pundits are declaring? Well, taking a leaf from Nate Jawai's playbook, the Boomers' big rates Andrew Bogut at the #1 spot.
In: NBL, WNBL — Thursday, 3 Jan, 2019
THE NBL and WNBL Final Four aspirations of a number of teams will be decided this round as both leagues reveal six games apiece that could not be more important - six of the best.
In: NBL — Thursday, 3 Jan, 2019
HAS our super NBL Dream Team correspondent Crystal Ball lost faith in Cairns' star Melo Trimble or is he still backing the quality playmaker? For that and further tips, check out CB's call this week.
In: NBL, WNBL — Wednesday, 2 Jan, 2019
SYDNEY's rejuvenated NBL outfit concluded 2018 as the Kings of the Castle, leading our weekly rankings and sitting atop the table where Canberra's Capitals also have taken up WNBL residence.