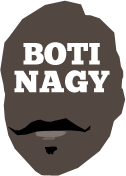 ---
Advertising opportunities available.
Please contact me.
---
In: NBL, WNBL — Monday, 9 Oct, 2017
WHAT a fabulous round of NBL and WNBL to tip off 2017-18 and then Melbourne today takes OKC to a one-point decision!
In: NBL — Sunday, 8 Oct, 2017
LET'S not beat around the bush - Melbourne United starts the 2017-18 NBL season as white hot favourite but unlike the past two years when it also went in as the hot pick to win it all, this time the talent has sideline help. Your 2017-18 NBL guide.
In: NBL, WNBL — Sunday, 8 Oct, 2017
THE margins blew out a little wider last night in the NBL, and Townsville laid the foundation for a WNBL championship run by beating contender Melbourne in its own building.
In: NBL, WNBL — Sunday, 8 Oct, 2017
ROUND One is down and done with a few surprises, not the least of which was Cairns and Adelaide retaining their 2017 mastery over NBL foes New Zealand and Sydney respectively, and Canberra starting the WNBL season with twin wins.
In: NBL, WNBL — Saturday, 7 Oct, 2017
THE NBL already has enjoyed two cut-throat thrillers with a two-point and a one-point game and today, the WNBL returns to TV on FOX SPORTS when title favourites Townsville and Melbourne battle it out.
In: NBL — Friday, 6 Oct, 2017
THE Twitter response by Adelaide 36ers import Ronald Roberts to his sacking by the NBL club sent social media into meltdown last night, but someone is looking foolish today.
In: NBL, WNBL — Friday, 6 Oct, 2017
WOW, that sure was a shocking start to the NBL yesterday, first with the 36ers sacking import Ronald Roberts, then Chris Goulding ruled out of United's lineup with appendicitis.
In: NBL, WNBL — Thursday, 5 Oct, 2017
HERE we go at long last with tip offs tonight into what should be epic 2017-18 NBL and WNBL seasons.
In: NBL, WNBL, NBA — Monday, 2 Oct, 2017
WE'RE counting down now in the final days to the NBL and WNBL tip-offs but it is hard to look past the historic NBA preseason game between the Sydney Kings and Utah Jazz tomorrow.
In: NBL — Sunday, 1 Oct, 2017
ADELAIDE'S Sunday Mail newspaper today gave NBL and WNBL fans in South Australia a treat ahead of their 2017-18 season tip-offs this week with a cover and spread in its popular WATCH entertainment lift-out.