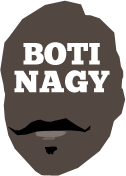 ---
Advertising opportunities available.
Please contact me.
---
In: NBL, NBA — Thursday, 18 Apr, 2019
ONCE the face of the Adelaide 36ers with his famous #55 projected to join other retired numbers in the NBL club's rafters, Mitch Creek will return to the city of churches next week for a one-off special event.
In: NBL — Friday, 12 Apr, 2019
AS IF signing Andrew Bogut last year wasn't enough - the Sydney Kings have locked away championship-winning Melbourne United import Casper Ware to leave zero doubt the club is 100 percent in NBL championship mode for 2019-20.
In: NBL, NBA — Wednesday, 10 Apr, 2019
WITH six points today, Mitch Creek created his own piece of NBA history as the highest scoring Aussie playing in his debut for Minnesota Timberwolves.
In: NBL, NBA, Misc — Monday, 8 Apr, 2019
TAKING on the challenge of a documentary making the collecting of sports cards interesting, let alone entertaining, had to knock award-winning filmmaker Lennon Cooper for a coop-de-loop.
In: NBL — Sunday, 7 Apr, 2019
ADELAIDE 36ers' NBL stocks are continuing to shrink with highly-sought free agent Nathan Sobey confirming a new three-year stint in Brisbane and forward Majok Deng also taking his talents to Queensland's beaches at Cairns Taipans.
In: NBL — Thursday, 4 Apr, 2019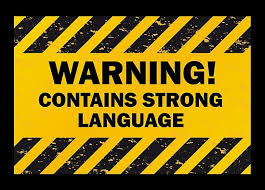 HALL of Fame-bound retired star power forward Mark Worthington fiercely has blasted Adelaide 36ers' management over its handling of champion NBL coach Joey Wright's off-season on the "Trash Talk" podcast for Sportsbet.
In: NBL, NBA — Tuesday, 2 Apr, 2019
ISAAC Humphries' NBA elevation today with his signing by the Atlanta Hawks has made him Australia's record-smashing 13th local player to crack the big time this season.
In: NBL — Monday, 1 Apr, 2019
ADELAIDE 36ers' rebuild is set to begin in earnest with Nathan Sobey posting on Facebook his farewell to fans, the club's NBL vice-captain bound for greener pastures as predicted.
In: NBL — Thursday, 28 Mar, 2019
ADELAIDE 36ers NBL fans need to start wrapping their heads around the fact Nathan Sobey will not be part of the team's move to Adelaide Entertainment Centre in 2019-20.
In: NBL, WNBL, NBA — Thursday, 21 Mar, 2019
FOOD FOR THOUGHT: What does it say about our NBL when Andrew Bogut can go straight from a season with Sydney Kings into the starting lineup of reigning two-time NBA champion Golden State Warriors?