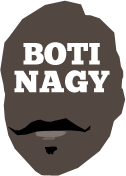 ---
Advertising opportunities available.
Please contact me.
---
In: NBL, WNBL — Monday, 11 Dec, 2017
TICKETS for the Boomers' two home games in their FIBA World Cup Asian Zone qualifiers at Margaret Court Arena in Melbourne are expected to be in huge demand when they go on sale Thursday.
In: NBL — Saturday, 9 Dec, 2017
THE swipe taken at the NBL by its one bona fide NBA star, Josh Childress, long is overdue considering the often juvenile, puerile and hypocritical way the league chooses to "promote" matches.
In: NBL, WNBL — Thursday, 7 Dec, 2017
THE Illawarra Hawks are battling with their recent run of NBL bad luck, playmaking guard Mitch Norton needing surgery for a fractured thumb and likely to be out for six weeks.
In: NBL — Wednesday, 6 Dec, 2017
QUEENSLAND Police are seeking public assistance to help locate former NBL veteran Blair Smith, reportedly missing from Boyne Valley.
In: NBL, WNBL — Sunday, 3 Dec, 2017
WHAT'S up with our NBL and WNBL referees calling techs and unsportsmanlike fouls like they're going out of style?
In: NBL, WNBL — Saturday, 2 Dec, 2017
WHAT the hell is going on with elite basketball and its management in Adelaide right now?
In: NBL, WNBL, Boomers & Opals — Wednesday, 29 Nov, 2017
DANIEL Kickert is loving his role with Australia's Boomers and showed it again at Titanium Security Arena on Monday with 22 points in the FIBA World Cup Asian Zone qualifiying rout of Japan.
In: NBL, WNBL — Monday, 20 Nov, 2017
THE NBL goes into recess this week to open the FIBA World Cup qualifying window while the WNBL brings all of its teams into Melbourne for its first "Cluster Round".
In: NBL — Sunday, 19 Nov, 2017
THERE was no "Randle Scandal" tonight at The Fortress as the 36ers smacked away Sydney 108-93 to rejuvenate their faltering NBL campaign.
In: NBL, WNBL, Boomers & Opals, Misc — Friday, 17 Nov, 2017
THE annual Pete's Bar Lunch is just one week away, VBA, ACC, NBL and BA Hall of Fame legend Brian Kerle ready to regale with this year's "Reunion" theme.