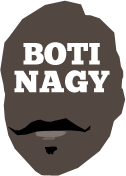 ---
Advertising opportunities available.
Please contact me.
---
In: NBL — Friday, 10 Mar, 2023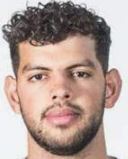 AN NBL record attendance of 18,049 at Sydney's Qudos Bank Arena tonight watched mesmerised as the defending champion Kings banged a nail into New Zealand's coffin with a comprehensive 91-68 rout, built on a second half defensive masterclass and a reasonably acceptable contribution by Tim Soares.
In: NBL — Sunday, 5 Mar, 2023

THE words "never under-estimate the heart of a champion" were rarely more apt than today in Auckland as the defending NBL champion Sydney Kings, behind the all-court efforts of Justin Simon and a cast of role players, erased Friday's Championship Series home loss to New Zealand with an 81-74 devastation.
In: NBL — Friday, 3 Mar, 2023

WHILE gifted playmaker William McDowell-White tonight flirted with a triple-double, his New Zealand Breakers simply overwhelmed the defending NBL champion Kings in Sydney 95-87 to seize a 1-0 lead in the Championship Series, with Game 2 at a sold-out Spark Arena in Auckland on Sunday.
In: NBL — Thursday, 2 Mar, 2023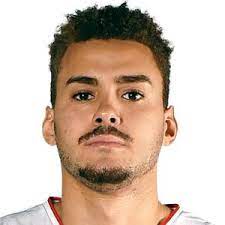 THE battles have been fought and won. The awards declared. Few would dispute the NBL's regular season has been one of its most outstanding, crowd and viewership numbers all at recent record highs. But on the eve of the grand final, OOPS, "Championship Series," here's the five guys who were always worth tuning in to see.
In: NBL, Boomers & Opals — Wednesday, 1 Mar, 2023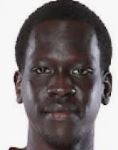 THIS year's FIBA World Cup will feature four debutante national men's teams including the fairytale story of South Sudan, which has much to thank the NBL for, with Sunday Dech one of five players from our league who helped their original nation through to the tournament-proper.
In: NBL, WNBL, Boomers & Opals, NBA — Friday, 24 Feb, 2023
FINAL FRIDAY SUMMARIES: AN extended wrap of many of the key events in basketball this past week, from losing Steph Talbot to an ACL, Sam Mackinnon out as Brisbane Bullets GM and much much more. Boti Nagy and Bob Craven are all over it, Jade Melbourne's prospects and Simon Mitchell's departure all here!!
In: NBL, Boomers & Opals — Thursday, 23 Feb, 2023
OUR Australia E team tips off tonight now in its second-last FIBA World Cup qualifying game - the Boomers have already qualified by the way - against Bahrain but this disruption to the NBL Championship Series truly is unconscionable and just makes winning their fourth title that much tougher for Mody Maor's New Zealand.
In: NBL — Sunday, 19 Feb, 2023


THE NBL genuinely enjoyed an amazing regular season, its "play-in" tournament a huge success and both semi finals went the distance to produce the Grand Final - oops, "Championship Series" - between Sydney and New Zealand many craved and expected.
In: NBL, Boomers & Opals — Thursday, 16 Feb, 2023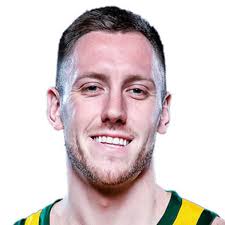 THE announcement today of the Boomers' E team to tackle incoming FIBA featherweights Bahrain and Kazakhstan in this latest World Cup qualifying window again starkly exposes Basketball Australia as reinforcing some kind of anti-Mitch Creek agenda.
In: NBL, WNBL, Boomers & Opals, NBA, SA, Flashbacks, Misc — Wednesday, 15 Feb, 2023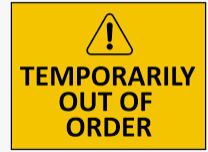 DEAR Reader. Here it is. Why the Basketball On The Internet website has been idle for more than two months. If you don't really give a flying frapdoodle (thank you Bill Palmer), that's easy, skip this link and just move on back to the stories as they tumble in over the coming days. But if you enjoy true horror...