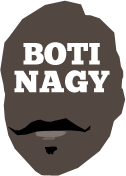 ---
Advertising opportunities available.
Please contact me.
---
In: NBL — Sunday, 23 Sep, 2018
WITH a convincing 108-90 rout of arch rival Perth today at Ballarat, Adelaide 36ers claimed their historic first Loggins-Bruton Cup and third preseason tournament win following successful campaigns in 1993 and 2004.
In: NBL — Saturday, 22 Sep, 2018
IF life teaches you anything, it's that things are never as bad as you think, but sadly, never as great, either. The same applies to NBL Preseason Blitz tournaments.
In: NBL, NBA — Friday, 21 Sep, 2018
MAKE no mistake. The buzz at the Blitz tomorrow will be about former Adelaide 36ers captain and 2018 club MVP Mitch Creek today leaving no shadow of a doubt he will not return to what was once his cherished NBL home.
In: NBL — Thursday, 20 Sep, 2018
ADELAIDE has taken six of a possible seven championship points from its 97-87 NBL Blitz win over Melbourne United at Bendigo Stadium today, Adris DeLeon leading the way with a 17-point second half.
In: NBL — Wednesday, 19 Sep, 2018
THE NBL Blitz tips off tomorrow in Bendigo with live-streaming and fans nationwide toey to see what new-look teams promise ahead of the 2018-19 season.
In: NBL — Sunday, 16 Sep, 2018
IF the NBL wants to keep building its image as a growing professional sport in Australia, it has two areas to address – one obvious, one less so.
In: NBL, Boomers & Opals — Friday, 14 Sep, 2018
AUSTRALIA's Boomers used a withering 27-0 third quarter run this morning to rout Qatar 95-43 in Doha before Adelaide tonight saw off Illawarra 99-81 in an NBL preseason game in Canberra.
In: NBL — Thursday, 13 Sep, 2018
FOR every great thing the NBL does to progress its league, there's inevitably some idiocy not far behind, and sanctioning Adelaide 36ers coach Joey Wright for a "code of conduct" breach reeks of an orchestrated vendetta.
In: NBL, Boomers & Opals, NBA — Tuesday, 11 Sep, 2018
FORMER Cairns Taipans and Brisbane Bullets NBL import playmaker Travis Trice will represent the USA this week in 2019 FIBA World Cup qualifying matches against Uruguay and Panama.
In: NBL — Sunday, 9 Sep, 2018
ADELAIDE's offence dried up after halftime as Perth made it a comfortable 2-0 NBL preseason home series success over the 36ers today in Joondalup, winning 84-66.