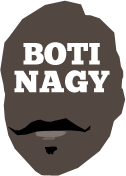 ---
Advertising opportunities available.
Please contact me.
---
In: NBL — Tuesday, 5 Jun, 2018
ADELAIDE 36ers have lost the "face of the club" with reigning Sixers MVP Mitch Creek formally exercising the "out" clause in his contract.
In: NBL — Tuesday, 5 Jun, 2018
ADELAIDE 36ers star and reigning club MVP Mitch Creek says breaking ties with his NBL club and home was and remains an emotional time.
In: NBL — Monday, 4 Jun, 2018
IS the NBL about to be hit with a second "Hugh Greenwood" case and one of its marquee clubs left lamenting: "Wilsonnnnnn!"?
In: NBL, NBA — Saturday, 2 Jun, 2018
YES, it only was a year ago today but On This Day, justifiable excitement was building at what the future held and still holds for a group of the NBL's finest.
In: NBL, WNBL, Boomers & Opals, NBA, SA, Flashbacks, Misc — Monday, 28 May, 2018
APOLOGIES friends and readers. I know the site has been inactive for just over a week, and thanks to those who've contacted me, concerned for my wellbeing.
In: NBL — Friday, 18 May, 2018
WHO'S TURNED FREE (AGENT): ILLAWARRA Hawks look set to sign an X-Man in Xavier Cooks while guys on contracts continue to be released and signed elsewhere in this week's NBL wrap up.
In: NBL — Tuesday, 15 May, 2018
TASMANIA's bid to field an NBL team in the 2019-20 season is on track, with its name, colours, uniform and logo set to shortly be revealed and the bulk of its home games at Hobart's Derwent Entertainment Centre.
In: NBL — Friday, 11 May, 2018
TODD Blanchfield today formalised a new three-year NBL contract with Illawarra Hawks, just days after being released from his Sydney Kings deal, the Wollongong-based club also looking to expand its parameters.
In: NBL — Thursday, 10 May, 2018
CAIRNS continues to shape up somewhat as "Perth Lite" with Wildcats guard Dexter Kernich-Drew the Taipans' latest NBL signing.
In: NBL — Monday, 7 May, 2018
SYDNEY Kings small forward, 3-point specialist Todd Blanchfield, may be on the team's roster for 2018-19 but he wants out and the NBL club down the road definitely is interested.