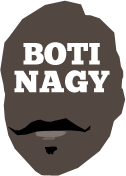 ---
Advertising opportunities available.
Please contact me.
---
In: NBL, NBA — Monday, 29 Jul, 2019
WITH Mitch Creek's NBA shot temporarily on hold, the former Adelaide 36ers captain and face of the Minnesota Timberwolves' Summer League campaign will suit for South East Melbourne Phoenix in his 2019-20 NBL return.
In: NBL, Boomers & Opals — Tuesday, 16 Jul, 2019
THE Adelaide 36ers will add to their international experience next month by taking on the Philippines national side in Manila as part of the home team's preparations for the 2019 FIBA World Cup.
In: NBL, SA — Tuesday, 16 Jul, 2019
BARRY Richardson, the visionary who presided over South Australia's most successful era of basketball evolution, has died, aged 78.
In: NBL, NBA — Tuesday, 16 Jul, 2019
MITCH Creek's Minnesota Timberwolves were at the door of an NBA Summer League championship today but the Memphis Grizzlies slammed it shut with a 95-92 win.
In: NBL, NBA — Monday, 15 Jul, 2019
MITCH Creek continued today to drive his case for a full NBA contract, leading Minnesota Timberwolves into the Final of the Summer League in Las Vegas.
In: NBL, NBA — Thursday, 11 Jul, 2019
THE revelation today Zach Randolph, Al Harrington and Josh Childress have (literally) bought into the NBL's new South East Melbourne Phoenix club is huge news.
In: NBL — Tuesday, 9 Jul, 2019
TASMANIA today came a step closer to having an NBL team in the near future, with league owner Larry Kestelman announcing the Preseason Blitz would be held across the island state.
In: NBL, NBA — Tuesday, 9 Jul, 2019
MITCH Creek, who South East Melbourne Phoenix fans are still hoping might be on their NBL roster in 2019-20, did his NBA ambitions no harm with a quality Summer League showing today.
In: NBL, NBA — Sunday, 7 Jul, 2019
JONATHON Abrams' Bleacher Report article last week revealing Joey Wright's involvement in bringing RJ Hampton to the NBL and LaMelo Ball following suit, caught a lot of people by surprise.
In: NBL, SA, Misc — Friday, 5 Jul, 2019
BASKETBALL Australia is bearing the brunt of the heat today for its decision to prevent Mount Gambier from joining the NZ NBL in 2020, but in truth it had no option other than to rule against the Pioneers.