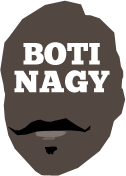 ---
Advertising opportunities available.
Please contact me.
---
In: NBL, WNBL — Tuesday, 17 Oct, 2017
THE NBL's - and WNBL's? - decision to have visiting teams wearing their alternate (usually white) uniforms on the road virtually takes us back to the days of black-and-white TV.
In: NBL, WNBL — Monday, 16 Oct, 2017
WEEK Two of the NBL and it's another tantalising round marred, as sadly was Week One, with the loss to injury of a marquee player, this time Kevin Lisch.
In: NBL — Monday, 16 Oct, 2017
THE Adelaide 36ers today would neither confirm nor deny they now are moving on Perth Wildcats' NBL championship centre Jameel McKay, but I believe he has become the club's target.
In: NBL, WNBL — Sunday, 15 Oct, 2017
IT wasn't the start Brisbane's Bullets wanted against the bright young Phoenix Suns, but Saturday's third preseason outing against NBA opponents ended with a massive deficit strongly reduced.
In: NBL, WNBL — Sunday, 15 Oct, 2017
ROUND Two is in the record books with the Kings breaking through in the NBL for a win over their arch rival Illawarra, but losing Kevin Lisch in the process.
In: NBL, WNBL — Saturday, 14 Oct, 2017
HOW big has the Sydney-Illawarra NBL game become tomorrow, with the arch NSW rivals now staring down 0-2 win-loss records?
In: NBL, WNBL — Friday, 13 Oct, 2017
ROUND 2 opened with a glorious start for Adelaide's NBL and WNBL teams and for individual stars Daniel Johnson and Abby Bishop who both enjoyed 30-plus points games.
In: NBL — Thursday, 12 Oct, 2017
HALL of Fame coach and the Adelaide 36ers' inaugural championship mentor Ken Cole is the man who recommended new Sixers import Alan Wiggins Jr to the NBL club.
In: NBL, WNBL — Thursday, 12 Oct, 2017
ON the heels of the notoriety and substance Melbourne United brought the NBL in Oklahoma City, the loss to injury of Cairns' marquee big man Nathan Jawai is a huge blow.
In: NBL, NBA — Monday, 9 Oct, 2017
NO NBL team has beaten an NBA club yet but Melbourne United today went within a potential goal-tend of achieving the "impossible" in a sensational performance against Oklahoma City Thunder.