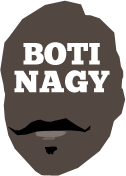 ---
Advertising opportunities available.
Please contact me.
---
In: NBL — Monday, 31 Jan, 2022

THIS round's NBL Team of the Week truly was a toss up between two teams - the Sydney Kings for their ruthless evisceration of the mighty Perth Wildcats or those lovable Tasmania JackJumpers winning at home over Adelaide, and away over New Zealand. That first win sure brought the best out of TJJ coach Scott Roth.
In: NBL — Sunday, 30 Jan, 2022

HAS there been a silly Sunday like this one? It started in Adelaide where the 36ers, on a three-loss streak including on the road to Tasmania, ended Melbourne's winning run before Sydney whacked Perth, and the JackJumpers stomped on New Zealand's aspirations at a late run on the NBL Final Four, Josh Magette presenting a masterclass.
In: NBL — Thursday, 27 Jan, 2022

HERE we go, here we go, here we go! At long last it's time for NBL Round 9! Let's face it, for a while there it looked as if Round 8 would never end. Someone at headquarters deserves an unsportsmanlike foul! Meantime, here we go with a big challenge for Brian Goorjian's Hawks at home again to Perth.
In: NBL, WNBL — Thursday, 27 Jan, 2022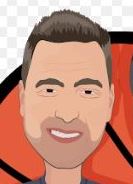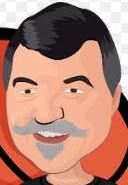 WE scoured the countryside this week in search of a guest for our weekly Brad&Boti podcast and came up shamelessly empty. It forced Brad Rosen and I to actually have a more in-depth look at the latest goings on in our WNBL and NBL comps and in the end, we quite enjoyed it! Hopefully, you do too!
In: NBL — Wednesday, 26 Jan, 2022

NBL Round 8 closed on a potentially sour note when referee Jacqui Dover called United's Matthew Dellavedova for an off-the-ball unsportsmanlike foul after he pushed past Brisbane's Lamar Patterson with 3:18 left in a tense final period. Even the fact it was downgraded to an offensive foul was ridiculous.
In: NBL — Wednesday, 26 Jan, 2022

THIS was a long round with a whole lot happening and some teams going in to bat two and even three times, making selection of our NBL Team of the Week particularly challenging. Three teams stood out though, Melbourne, South East Melbourne and Perth all confirming they are hard nuts.
In: NBL — Tuesday, 25 Jan, 2022

ROUND 8 of the NBL's COVID-interrupted season mercifully will close after tonight's Cairns-South East Melbourne rumble and tomorrow's Australia Day battle between Brisbane and Melbourne. The good news for the Taipans is they are back on the floor and Tahjere McCall will be among them.
In: NBL — Monday, 24 Jan, 2022

INTERPRETATIONS of the "Unsportsmanlike Foul" have ended any semblance of commons sense officiating in the NBL. A referee seeing something he/she deems as in any way untoward flicks that USF switch so fast, the mind boggles. Never mind if it's just incidental or accidental, that shrill whistle is blowing.
In: NBL — Friday, 21 Jan, 2022

NOW here's the thing. NBL clubs aren't leaking much info pre-game about just who among their roster currently are most recently coming out of COVID health and safety protocols so any predictions here for Round 8 are based on the pretext EVERYONE is equally healthy. Which they're not.
In: NBL — Wednesday, 19 Jan, 2022

IT was very tough to go past Melbourne United for their second successful NBL Team of the Week honours after the defending champs took care of Illawarra and New Zealand in Round 7 and Matthew Dellavedova had the game of his life against the Hawks and Brian Goorjian.