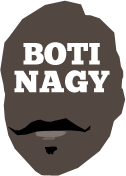 ---
Advertising opportunities available.
Please contact me.
---
In: NBL — Monday, 16 Mar, 2020
ADAM Caporn and Aaron Fearne are believed to be on the Adelaide 36ers' short list to replace decorated NBL coach Joey Wright next season.
In: NBL, WNBL — Wednesday, 11 Mar, 2020
BRAD Rosen and I go head-to-head again on our weekly podcast, this time reviewing Canberra's ninth WNBL championship and all the build-up to the NBL Grand Final, with some strong opinions this time out.
In: NBL — Tuesday, 10 Mar, 2020
THERE are a great many ways for Kings fans to dismiss Sydney's 86-88 Game 1 loss in the best-of-five NBL Grand Final series against Perth on Sunday, with only minor tinkering required for Friday's Game 2.
In: NBL — Sunday, 8 Mar, 2020
WHEN isn't it a big week in basketball? Canberra won their ninth WNBL championship, Perth has taken a huge step toward its 10th NBL title and there's been plenty going on. Miss something?
In: NBL — Sunday, 8 Mar, 2020
ANYONE with any shadow of a doubt Bryce Cotton is the best player in the National Basketball League need only replay today's Game 1 of the Grand Final Series, the indefatiguable superstar steering Perth to a sizzling 88-86 road win over Sydney with an exhilirating solo performance.
In: NBL — Sunday, 8 Mar, 2020
CONFIDENTIALITY is absolutely essential for the credibility of any journalist who seeks longevity in his/her profession so the key issue for me last week as the ugly Joey Wright/Kevin White saga played out was what purpose did it serve?
In: NBL — Friday, 6 Mar, 2020
TO the regular season champs go the spoils and there is little doubt the Sydney Kings have the odds in their favour ahead of their best-of-five NBL Grand Final Series against a Perth Wildcats outfit chasing their 10th championship.
In: NBL — Thursday, 5 Mar, 2020
REGULAR season champion Sydney and defending champion Perth will fight out the NBL Championship as scripted, both winning Game 3 semi final deciders at home tonight against a mighty Melbourne and valiant Cairns respectively.
In: NBL, WNBL, Boomers & Opals — Wednesday, 4 Mar, 2020
BRAD Rosen has his Southside Flyers and Sydney Kings hats on today as we talk WNBL grand final, and NBL semis with at least ONE of us unbiased on this week's podcast.
In: NBL — Monday, 2 Mar, 2020
FROM devastation to demolition, Melbourne United tonight pulled off one of the singularly most impressive series-saving semi final victories in NBL history, routing regular season champion Sydney 125-80.