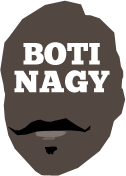 ---
Advertising opportunities available.
Please contact me.
---
In: NBL, WNBL — Wednesday, 17 Oct, 2018
ROUND 1 is done and, on court, memorable for all the right reasons. But which teams delivered and which didn't? And how do their rankings look?
In: NBL, WNBL — Tuesday, 16 Oct, 2018
FOOD FOR THOUGHT: There really can be no such thing as an "upset" in Round 1, surely now. And yet, because, incredibly, 10 of 11 road teams won in the NBL and WNBL's opening round, we've even allegedly had "boilovers"!
In: NBL, WNBL — Monday, 15 Oct, 2018
THERE were some wicked opening night performances from several locals - Cam Gliddon, Alex Bunton two to stand out - but Basketball On The Internet has gone for a rare new "import double" for its first Players of the Week.
In: NBL — Sunday, 14 Oct, 2018
FOUR overtimes, 6-of-7 road winners and a record attendance – among other records. Yes, Round 1 of the NBL Season lived up to all we expected of it.
In: NBL — Saturday, 13 Oct, 2018
LOSING today on national TV to Adelaide has the NBL's most super-hyped team of all-time, this 2018-19 version of the Sydney Kings, under immediate and intense scrutiny.
In: NBL — Saturday, 13 Oct, 2018
UNQUESTIONABLY the most epic game in NBL history, only the second four-overtime game of all time, Illawarra last night fell 122-123 to Melbourne because it could not execute offensively.
In: NBL — Saturday, 13 Oct, 2018
THERE has been so much written and said about the Sydney Kings circa 2018-19 that today's opening home game really already is D-Day. Deliver or Disappoint. It will be one of the two.
In: NBL — Thursday, 11 Oct, 2018
IT all tips off tonight in Auckland as one of the most highly-anticipated NBL years in its 41 seasons promises so much, and has, since that fateful day NBA champion Andrew Bogut announced he would join the Sydney Kings.
In: NBL — Thursday, 11 Oct, 2018

In: NBL — Wednesday, 10 Oct, 2018
THE NBL's 41st season tips off tomorrow night in Auckland and Adelaide and as always at this time of year, scribes Australia-wide are scratching their heads for 2018-19 predictions.