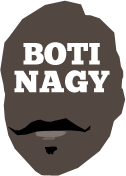 ---
Advertising opportunities available.
Please contact me.
---
In: NBL — Tuesday, 21 Mar, 2017
THE NBL's free agents list hit the streets yesterday, with the league following up by announcing it would co-manage this year's Combine, although its timing is questionable.
In: NBL, NBA — Monday, 20 Mar, 2017
CHAMPIONS League Basketball was due to tip off a bold new era for elite-level men in Australia this year but the successful revamp of the NBL has led to a CLB reimagining.
In: NBL — Thursday, 16 Mar, 2017
SHOCKING news today with the death of the NBL's 2003 MVP Chris Williams rocking the basketball world on more than just this continent.
In: NBL, Misc — Monday, 13 Mar, 2017
THE massive success of the NBL this season looks likely to have a positive spin-off effect on New Zealand's national league, which tips off this week.
In: NBL, Misc — Monday, 13 Mar, 2017
THE NZ-NBL tips off this week, with many familiar faces for NBL fans in Australia to follow.
In: NBL, WNBL — Wednesday, 8 Mar, 2017
AT what point do the Perth Wildcats start thinking about the only NBL challenge the club hasn't yet met – the threepeat?
In: NBL — Monday, 6 Mar, 2017
THE television coverage of the Swisse Finals on NBL-TV and therefore Fox Sports was some of their best work of the season, with the graphics, intros, insights, retrospectives and some honest commentary.
In: NBL — Monday, 6 Mar, 2017
THERE was a moment during NBL Season 2016-17 when – provided you support one of the eight teams and not someone such as North Melbourne Giants, Townsville Crocodiles or Hobart Tassie Devils – yours looked like the best team in the league.
In: NBL, WNBL — Sunday, 5 Mar, 2017
PERTH has a big day ahead with the chance for the WA capital to claim its eighth NBL championship and back-to-back WNBL Grand Final berths.
In: NBL, WNBL — Sunday, 5 Mar, 2017
PERTH Wildcats today made a mockery of the most even season in NBL history by completing a Swisse Championship Series Grand Final sweep over Illawarra 95-86.