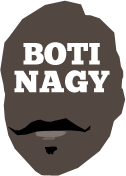 ---
Advertising opportunities available.
Please contact me.
---
In: NBL — Wednesday, 17 May, 2017
DEAN Vickerman's first outing as coach of the NBL's Melbourne United has been a huge success with an 85-72 win in China tonight over the CBA's Jiangsu Dragons.
In: NBL, Boomers & Opals, NBA — Thursday, 11 May, 2017
BASKETBALL Australia may "go it alone" but equally may make a joint bid with Basketball New Zealand to secure FIBA's 2021 Asia Cup championship.
In: NBL — Wednesday, 3 May, 2017
MELBOURNE United will take on the CBA's Jiangsu Dragons in China in a fortnight as part of the NBL's emerging presence into Asia continues.
In: NBL — Sunday, 30 Apr, 2017
THERE'S a lot going on in Cairns this week with the NBL's Taipans retaining import "big" Nnanna Egwu and receiving a $1.5million upgrade on their training facility.
In: NBL — Sunday, 23 Apr, 2017
BASKETBALL in Australia has lost another super servant with Perth Wildcats CEO and managing director Nick Marvin deciding to move on after 11 years.
In: NBL, WNBL — Friday, 21 Apr, 2017
SYDNEY Kings have landed outstanding Aussie college star Dane Pineau but the WNBL champion Sydney Uni Flames look likely to mount their title defence without superstar playmaker Leilani Mitchell.
In: NBL — Wednesday, 19 Apr, 2017
THE NBL's first officially supported Combine ended yesterday at Melbourne Sports and Aquatic Centre and, wait for it, there easily could be a new secret eligibility category.
In: NBL — Monday, 17 Apr, 2017
B.A.M! Melbourne United has retained two key players and added a former AFLer to a roster already boasting Rio Olympians Dave Andersen and Chris Goulding and NBL championship-winner Tai Wesley.
In: NBL — Sunday, 16 Apr, 2017
DON'T forget, it tips off tomorrow, the NBL's first fully supported Combine, at Melbourne's Sports and Aquatic Centre for players outside the league's purview who think they can make it in the big league.
In: NBL — Friday, 14 Apr, 2017
HE'S got a New Zealand-born mother and a New Zealand passport but as of this week, former Sydney Kings "big' Josh Duinker has been reclassified as an import in the New Zealand NBL.