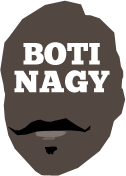 ---
Advertising opportunities available.
Please contact me.
---
In: NBL, NBA — Friday, 10 Aug, 2018
PLAYERS union, the Australian Basketballers Association, has branded conduct by the Adelaide 36ers filing a court injunction threatening Mitch Creek's chance of joining the NBA's Brooklyn Nets as "unacceptable behaviour".
In: NBL — Thursday, 9 Aug, 2018
THE Adelaide 36ers today confirmed they have released reigning club MVP and the NBL's People's Choice MVP of 2018, Mitch Creek, to an NBA opportunity with Brooklyn Nets.
In: NBL — Wednesday, 8 Aug, 2018
THE Adelaide 36ers shortly should confirm former NBL All Star Game starter and high quality American playmaker Adris DeLeon as the final piece of their 2018-19 roster.
In: NBL — Monday, 6 Aug, 2018
TEAM camaraderie and effectively replacing Mitch Creek, the face, heart and soul of the Adelaide 36ers, are the keys to the club's drive to improve on its last NBL season.
In: NBL, Boomers & Opals — Saturday, 4 Aug, 2018
LOOK out! Multiple sauces are telling me we're about to witness "Terrance Ferguson v2.0" but this time at Brisbane Bullets and with exciting Australian-born guard and current Boomers squad member Josh Green.
In: NBL — Saturday, 28 Jul, 2018
NEW Adelaide 36ers import Jacob "Jake" Wiley has been likened to late Sydney Kings import great Chris Williams in game-style and ability.
In: NBL, NBA — Saturday, 28 Jul, 2018
ADELAIDE 36ers are ecstatic former captain and current club MVP Mitch Creek is on the brink of an NBA deal with Brooklyn Nets, making them the first NBL club to send players to The Show in consecutive seasons.
In: NBL — Friday, 27 Jul, 2018
ADELAIDE 36ers are expected to shortly announce 203cm American forward Jacob Wiley as an import in their 2018-19 NBL outfit.
In: NBL, NBA — Thursday, 26 Jul, 2018
MITCH Creek will know later today if his drive for an NBA roster spot or a two-way contract has succeeded or whether his game will need more refinement in Europe this Australian summer.
In: NBL, Boomers & Opals, NBA — Wednesday, 25 Jul, 2018
THE NBL is hoping to smash its all-time attendance record for an opening round of 48,007 set in 1995, when it tips off on October 11, NBA champion Andrew Bogut headlining its 2018-19 season.