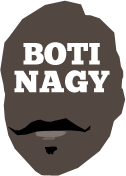 ---
Advertising opportunities available.
Please contact me.
---
In: NBL, WNBL — Thursday, 24 Oct, 2019
TROUBLED fans concerned about Melbourne United's 0-3 start to the NBL season should enjoy some relief this round, while Melbourne Boomers' WNBL bona fides will be well and truly tested.
In: NBL, WNBL — Wednesday, 23 Oct, 2019
BRAD Rosen made the call, I liked the idea, Joseph Corr put it together and yep, we have joined the podcast world with our weekly Wednesday wrap of all things NBL and WNBL, launching today.
In: NBL, WNBL — Wednesday, 23 Oct, 2019
THEIR respective NBL and WNBL championship ladders may have them in vastly different places but our power rankings this week have Melbourne United steady in the #4 spot and Melbourne Boomers at #5.
In: NBL — Tuesday, 22 Oct, 2019
PERTH Wildcats captain Damian Martin is living proof in our NBL, you can decisively influence a contest without being a scorer.
In: NBL — Monday, 21 Oct, 2019
ADELAIDE tonight seized control of its NBL road clash with Illawarra at The Sandpit from the outset, weathered every Hawks' storm - and superstar Aaron Brooks - to win more comfortably than the 98-92 scoreline suggested.
In: NBL, WNBL, NBA — Sunday, 20 Oct, 2019
BRYCE Cotton did it again today, breaking the hearts of United NBL supporters in Melbourne while in country Bendigo, Carley Ernst had a stunning game to lift Bendigo over Perth in a WNBL shock.
In: NBL — Saturday, 19 Oct, 2019
IT annually is the David and Goliath battle when Cairns Taipans take on the NBL champion Wildcats in Perth, but last night again as the fable goes, it was David with the sling shot … and how!
In: NBL, WNBL — Thursday, 17 Oct, 2019
TOWNSVILLE faces a challenging WNBL double and South East Melbourne unveils an interim NBL import in this week's round of national action, our Power Rankings also up for both leagues.
In: NBL, NBA — Wednesday, 16 Oct, 2019
SOUTH East Melbourne expect to suit Tai Wesley's replacement import Jeffrey "Jaye" Crockett on Saturday against Illawarra at the Fire Pit while Mt Gambier has been accepted into the NBL1 competition.
In: NBL — Tuesday, 15 Oct, 2019
SOUTH East Melbourne aren't just the talk of the town, they're the talk of the NBL right now, having chalked up wins against two of last season's finalists in their opening two outings.