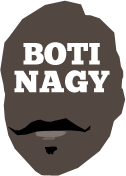 ---
Advertising opportunities available.
Please contact me.
---
In: NBL — Sunday, 5 May, 2019
LOOKS like someone at Adelaide 36ers remembered this is free agent season and reached out to guards Kevin White (Illawarra Hawks) and Daniel Dillon (Cairns Taipans) who now look likely to continue their NBL careers in the city of churches.
In: NBL, NBA — Saturday, 27 Apr, 2019
MITCH Creek turns 27 today, continuing a basketball journey which started in Horsham, Victoria and which has made him Australia's most recent NBA player. Today he talks about that journey, the highs, the lows, anxieties, excitement, loneliness and the sheer joy of it all.
In: NBL, NBA — Thursday, 18 Apr, 2019
ONCE the face of the Adelaide 36ers with his famous #55 projected to join other retired numbers in the NBL club's rafters, Mitch Creek will return to the city of churches next week for a one-off special event.
In: NBL — Friday, 12 Apr, 2019
AS IF signing Andrew Bogut last year wasn't enough - the Sydney Kings have locked away championship-winning Melbourne United import Casper Ware to leave zero doubt the club is 100 percent in NBL championship mode for 2019-20.
In: NBL, NBA — Wednesday, 10 Apr, 2019
WITH six points today, Mitch Creek created his own piece of NBA history as the highest scoring Aussie playing in his debut for Minnesota Timberwolves.
In: NBL, NBA, Misc — Monday, 8 Apr, 2019
TAKING on the challenge of a documentary making the collecting of sports cards interesting, let alone entertaining, had to knock award-winning filmmaker Lennon Cooper for a coop-de-loop.
In: NBL — Sunday, 7 Apr, 2019
ADELAIDE 36ers' NBL stocks are continuing to shrink with highly-sought free agent Nathan Sobey confirming a new three-year stint in Brisbane and forward Majok Deng also taking his talents to Queensland's beaches at Cairns Taipans.
In: NBL — Thursday, 4 Apr, 2019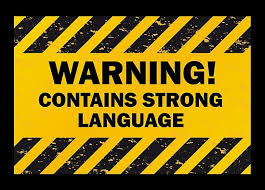 HALL of Fame-bound retired star power forward Mark Worthington fiercely has blasted Adelaide 36ers' management over its handling of champion NBL coach Joey Wright's off-season on the "Trash Talk" podcast for Sportsbet.
In: NBL, NBA — Tuesday, 2 Apr, 2019
ISAAC Humphries' NBA elevation today with his signing by the Atlanta Hawks has made him Australia's record-smashing 13th local player to crack the big time this season.
In: NBL — Monday, 1 Apr, 2019
ADELAIDE 36ers' rebuild is set to begin in earnest with Nathan Sobey posting on Facebook his farewell to fans, the club's NBL vice-captain bound for greener pastures as predicted.