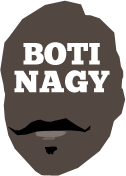 ---
Advertising opportunities available.
Please contact me.
---
In: NBL — Sunday, 24 Sep, 2017
SINGAPORE: The NBL's Adelaide 36ers today emulated the Boomers by claiming the Merlion Cup at their first attempt, beating defending champion Shanghai Sharks 101-81 in the final.
In: NBL — Saturday, 23 Sep, 2017
SINGAPORE: Korea's Jeonju KCC Egis tonight was hit by a double-dose of hardwood wizardry as the Horsham Hurricane and the Warrnambool Whirlwind combined to blow away its hopes of a Merlion Cup semi final upset.
In: NBL — Friday, 22 Sep, 2017
SINGAPORE: Adelaide 36ers tonight advanced to the semi finals of the Merlion Cup after swigging back the local Slingers to the tune of 95-52 at OCBC Arena.
In: NBL — Thursday, 21 Sep, 2017
SINGAPORE: Adelaide tonight fired its first shot in the international Merlion Cup here, and what a shot it was, shattering Yulon Luxgen Dinos 104-46.
In: NBL — Thursday, 21 Sep, 2017
SINGAPORE: Sudanese-born Adelaide 36ers forward Majok Deng has made a round trip back home without ever getting out of Singapore Airport after an Immigration Department bungle.
In: NBL — Sunday, 17 Sep, 2017

In: NBL, WNBL, NBA — Friday, 15 Sep, 2017
SOURCES TELL ME … 10 : OK, I know my sauces team of Messrs Hollandaise, Mushroom, Sweet Chilli, Tomato, Bernaise and Barbecue, along with Ms Bechamel, are quality but when it comes to the wild west, it's "in Lachy Reid we trust."
In: NBL, WNBL, Boomers & Opals — Monday, 11 Sep, 2017
HAVE no doubt whatsoever – FOX SPORTS is the place for all your Australian basketball coverage.
In: NBL — Sunday, 10 Sep, 2017
MELBOURNE United today collected its second Loggins-Bruton Cup in three years as NBL Blitz champion when it smacked a depleted Perth 93-67 at the State Basketball Centre.
In: NBL — Saturday, 9 Sep, 2017
BOOMERS FIBA Asia Cup-winning centre Matt Hodgson produced a double-double today for the 36ers but his teammate in Lebanon, Daniel Kickert, has led Brisbane to a 101-92 Blitz win.