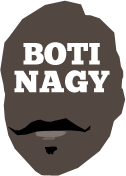 ---
Advertising opportunities available.
Please contact me.
---
In: NBL — Wednesday, 30 Aug, 2017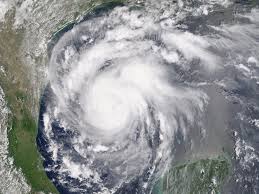 In: NBL, WNBL, Boomers & Opals, NBA — Monday, 28 Aug, 2017
SOURCES TELL ME … 9 : SSH. Have you been paying attention? There's so much cooking in the NBL, WNBL, NBA and elsewhere, you need reliable sources to get the good (olive) oil. And we've got them right here!
In: NBL, WNBL, Boomers & Opals — Thursday, 24 Aug, 2017
MARK Bradtke, Abby Bishop and Luke Schenscher, three of the biggest names from SA basketball - if not three of the biggest players to dominate our national leagues – will be special guests of the next Free Throw Foundation lunch on September 29.
In: NBL — Wednesday, 23 Aug, 2017
RAMONE Moore so thoroughly enjoyed his NBL stint last season with Melbourne United, he could not wait to get back to Australia, join the 36ers and show that maybe, just maybe, there might be more in his bag of tricks.
In: NBL — Tuesday, 22 Aug, 2017
RONALD Roberts will bring more to the Adelaide 36ers' NBL frontcourt than a highlight reel full of dunks – but there will be plenty of those, too, he promised today.
In: NBL, WNBL, Boomers & Opals, NBA, SA, Flashbacks, Misc — Monday, 14 Aug, 2017
LAST week the NBL and NBA announced three joint matches coming up within two months. FOX SPORTS then revealed its full commitment to Aussie basketball. Five years ago when B.O.T.I. launched, it was a hell of a different story as you can see from this "special edition" centenary of "FLASHBACKS."
In: NBL, WNBL, Boomers & Opals — Sunday, 6 Aug, 2017
FOX SPORTS has secured exclusive rights to televise LIVE those FIBA international competitions featuring our Boomers and Opals, with the men's Asia Cup this week next on the schedule.
In: NBL, WNBL, Boomers & Opals, NBA — Saturday, 5 Aug, 2017
SOURCES TELL ME … 8 : Time for some Saturday reading, when brunch and sauces of many descriptions can be relied upon for their hot, hot goss. Or, you know, not.
In: NBL, WNBL, Misc — Friday, 4 Aug, 2017
BASKETBALL NSW has taken a quantum leap forward with its 3-on-3 programs by enlisting Champions League Basketball (CLB3X3) as its official partner for the sport's short form.
In: NBL, Boomers & Opals, NBA — Thursday, 3 Aug, 2017
NBA Champion and triple-Olympian Andrew Bogut believes Tuesday's announcement of preseason matches for Utah Jazz, Oklahoma City and Phoenix Suns against NBL teams is a coup for our league.