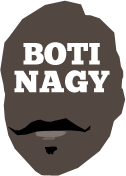 ---
Advertising opportunities available.
Please contact me.
---
In: NBL — Monday, 10 Dec, 2018
PERTH Wildcats coach Trevor Gleeson may have brushed it off as – to paraphrase Shakespeare – "much ado about nothing" but the NBL still fined him $500 for pushing Sydney centre Andrew Bogut in the chest.
In: NBL — Sunday, 9 Dec, 2018
HE who laughs last, laughs the loudest, or so the saying goes. Cast as the villain by Adelaide NBL fans and the subject of derision from the moment he hit the hardwood, Illawarra import Jordair Jett enjoyed the last laugh when he completed a weaving, threading move through the 36ers' defence for the winning basket at the buzzer.
In: NBL — Thursday, 6 Dec, 2018
THIS is it. This is the round. It is time to step up for a number of NBL clubs which previously have tantalised and teased. Are you legit?
In: NBL — Thursday, 6 Dec, 2018
THE FIBA World Cup qualifiers are done until February, no Boomers got hurt - phew - and our resident Dream Team expert Crystal Ball says it's time to look hard at Cairns Taipans.
In: NBL, WNBL, NBA — Wednesday, 5 Dec, 2018
THERE'S been no "movement at the station" in our NBL top four rankings but the WNBL has been considerably more volatile.
In: NBL, WNBL — Tuesday, 27 Nov, 2018
FOOD FOR THOUGHT: The NBL goes into recess for the FIBA World Cup qualifying window this week, and while the clubs take a chance to breathe, regroup and return to the pine, how many of our elite referees will be rostered for WNBL matches?
In: NBL, WNBL — Monday, 26 Nov, 2018
MITCH McCarron made a great case for himself as B.O.T.I. Player of the Week with his match-winning tip-in for Melbourne over Sydney in an NBL thriller.
In: NBL — Friday, 23 Nov, 2018
ATHLETIC Adelaide 36ers import Jacob Wiley cooked the Cairns Taipans with an NBL career-best 30-point haul tonight, underpinning a 109-95 home win with a series of out-of-your-seat plays.
In: NBL — Thursday, 22 Nov, 2018
THEY were the teams to beat for a decade and now Perth and New Zealand will go toe-to-toe twice - almost like a finals best-of - in the NBL's pivotal Round 7 this week.
In: NBL — Thursday, 22 Nov, 2018
CRYSTAL Ball said it here weeks ago - Andrew Bogut is money - and the star Sydney King and NBA centre has proven that over and over. Here's more great tips from Mr Ball for Round 7 of NBL action.