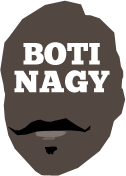 ---
Advertising opportunities available.
Please contact me.
---
In: NBL — Saturday, 18 Jan, 2020
DANIEL Johnson banged in a career-high 38 points, Jerome Randle missed a historic triple-double by one rebound yet Adelaide's NBL playoff hopes lie in ruins tonight with Cairns giving the defenceless 36ers an emphatic all-the-way 108-91 hiding.
In: NBL, Boomers & Opals, SA — Saturday, 18 Jan, 2020
THE relaunch of the BASKETBALL SA Hall of Fame on Friday, February 7 at Stamford Plaza will acknowledge the first group of inductees of the decade, featuring the late, great Ken Richardson, with tickets on sale now.
In: NBL, WNBL — Thursday, 16 Jan, 2020
WE'RE heading for D-Day in the WNBL while the NBL is red hot and announcing it will have its first official Indigenous Round from January 29-February 2.
In: NBL, WNBL — Wednesday, 15 Jan, 2020
IT was a massive 24-hour news cycle in the WNBL and NBL and Sydney's multi-media personality Brad Rosen and I were all over it in today's weekly podcast.
In: NBL, WNBL — Wednesday, 15 Jan, 2020
WILD positional swings have followed form fluctuations in our NBL rankings, New Zealand plummetting from #1 to #8 while there's only been a straight swap in our WNBL berths.
In: NBL — Tuesday, 14 Jan, 2020
NEW South East Melbourne NBL import Devondrick Walker will open his NBL career in Perth on Friday against a Wildcats team he was on in 2017-18.
In: NBL — Monday, 13 Jan, 2020
CAIRNS playmaker Scott Machado got the NBL round off to a flying start, equalling his career-high of 29 points in a key win over New Zealand to put his hand up for Player of the Week consideration.
In: NBL, WNBL — Sunday, 12 Jan, 2020
IT always was going to be a big Round 15 in the NBL with Final Four berths at stake but there was plenty going on in WNBL Round 13, which proved mighty unlucky for some.
In: NBL, WNBL — Sunday, 12 Jan, 2020
OF course it was another colossal week in the NBL and WNBL as the business end of their seasons draws closer, so don't be perturbed if you missed something.
In: NBL — Saturday, 11 Jan, 2020
AN all-the-way 100-86 win tonight by Adelaide over nemesis Melbourne in front of a record attendance of 9,034 has brought the 36ers' record to 11-11 and to the door of the Final Four.