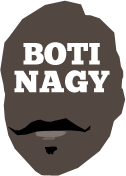 ---
Advertising opportunities available.
Please contact me.
---
In: NBL — Sunday, 1 Dec, 2019
ADELAIDE sizzled as NBL champ Perth fizzled today out west, Daniel Johnson turning in a tour de force with a 29-point, 17-rebound performance to underpin the 99-88 road win.
In: NBL, WNBL — Thursday, 28 Nov, 2019
SYDNEY has a new super hero joining its ranks with X-Man - Xavier Cooks - signing on for the rest of this NBL season and on a multi-year deal which is only impacted if he makes it to the NBA.
In: NBL, WNBL — Wednesday, 27 Nov, 2019
THERE was action aplenty but this was one of those rare weeks where there was precious little movement on either our NBL or WNBL rankings charts.
In: NBL, WNBL, Boomers & Opals, NBA — Wednesday, 27 Nov, 2019
BASKETBALL Australia today made it official, announcing Brett Brown as Andrej Lemanis' Boomers successor ahead of the Tokyo Olympics, and Brad Rosen and I are all over it today at our weekly podcast.
In: NBL — Tuesday, 26 Nov, 2019
THIS round's NBL Player of the Week award was our easiest since, oo, maybe when Chris Goulding had a 50-point game for Melbourne Tigers.
In: NBL — Monday, 25 Nov, 2019
ROUND 8 of the action was absolutely full of it, shocks, surprises, the spectacular and then the cherry on top, LaMelo Ball again bringing the eyes of the world to the NBL with a standout performance in Illawarra's overtime win over Cairns.
In: NBL, WNBL, Boomers & Opals, SA — Sunday, 24 Nov, 2019
WHEN isn't it a big week of basketball here at Basketball On The Internet, although the Boomers coach stepping down doesn't happen every day!
In: NBL — Sunday, 24 Nov, 2019
ERIC Griffin tonight quietened the doubters with an explosive performance for Adelaide as the 36ers blew a battered and beaten New Zealand Breakers off the Adelaide Entertainment Centre floor 117-100.
In: NBL, WNBL, SA — Saturday, 23 Nov, 2019
ADELAIDE's basketball elite performed exceptionally at last night's annual South Australian Sports Star of the Year awards, Lightning mentor Chris Lucas named the Coach of the Year and Vanessa Devlin the Official of the Year.
In: NBL — Friday, 22 Nov, 2019
BRISBANE tonight overcame a week of turmoil for coach Andrej Lemanis as Lamar Patterson delivered the match-winning play with 6.4 seconds left in a 106-104 NBL escape over Adelaide.