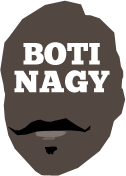 ---
Advertising opportunities available.
Please contact me.
---
In: NBL — Tuesday, 18 Jan, 2022

MATTHEW Dellavedova had a lifetime high, New Zealand rocked Sydney's boat, the Bullets fired up a record, Cam Bairstow was at his best and NBL Round 7 was memorable for many of the right reasons for a change. Delly's 33 points to lead United to a road win over Illawarra included 7 triples.
In: NBL, Boomers & Opals — Tuesday, 18 Jan, 2022

ROB Beveridge will take the reins of Australia's Boomers next month for FIBA World Cup qualifiers against Chinese Taipei and Japan so Brad Rosen and I swooped on the chance to revisit one of our favourite interviewees and great coaches for this week's Brad&Boti podcast. Hear how it all came about, and so much more.
In: NBL, WNBL — Friday, 14 Jan, 2022
THEY'RE definitely NOT playing ring-a-ring-a-rosey at South East Melbourne but tomorrow against the Bullets in Brisbane, Steve Taylor Jr will suit up instead of Brandon Ashley, who the Phoenix signed to replace Devin "Who?" Thomas. COVID has opened the door for some much-needed NBL quick-signing player relief.
In: NBL — Thursday, 13 Jan, 2022

SEVEN NBL matches this round to re-energise a season floundering through COVID-related postponements, is another case of magnificent optimism which, hopefully for all of us, bears fruit. There would be little better than the 2021-22 season finally getting going again.
In: NBL — Tuesday, 11 Jan, 2022
OK. No real surprises here. The NBL Round 6 "Team of the Week" was our easiest of the season to select. That tends to happen when COVID cuts the schedule to only one game. But with the coronavirus responsible for kicking out Rounds 4 and 5, we knew NBL fans would be chomping at the bit to hear the news.
In: NBL — Monday, 10 Jan, 2022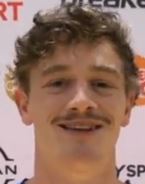 IT didn't matter if you were not a Brisbane fan or not even a New Zealander. Just seeing the NBL back on air with a scheduled game actually able to go ahead was a treat for those of us starved of entertaining basketball. And for this to end on such a clutch note with Finn Delany free throws also made it special.
In: NBL, Boomers & Opals — Friday, 7 Jan, 2022

THE best Australian-born coach not currently involved in the NBL, Rob Beveridge, finally has been recognised (remembered?) by Basketball Australia as the right man to fill in and lead the Boomers during Brian Goorjian's absence for next month's FIBA World Cup qualifying window.
In: NBL — Thursday, 6 Jan, 2022
WELL that didn't take long did it? No sooner had we posted our predictions for NBL Round 6 (below) than under league health and safety protocols, the Taipans have had their upcoming home games on Saturday, January 8 and Tuesday, January 11 postponed.
In: NBL — Thursday, 6 Jan, 2022
AS every sports fan already would be well aware, COVID-19 and its variants are wreaking havoc everywhere, leagues such as our NBL struggling to keep ahead of it all, but hopeful this weekend and early next week its rescheduled games will result in at least five matches.
In: NBL, Boomers & Opals — Wednesday, 5 Jan, 2022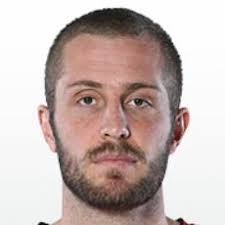 THROUGH no fault of Jesse Wagstaff's, it took Brad Rosen and I a while to secure the six-time Perth Wildcats NBL championship forward for our Brad&Boti podcast. But we managed to get him for an entertaining chat covering a lot of ground, his early days, playing at Metro State University and winning Gold at the Commonwealth Games.