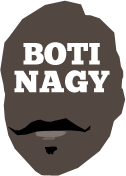 ---
Advertising opportunities available.
Please contact me.
---
In: NBL — Wednesday, 2 Oct, 2019
WHEN 6,366 fans turned up last Friday at Adelaide Entertainment Centre to watch the 36ers in an NBL preseason game, Deshon Taylor's fate was sealed, Jerome Randle's career rejuvenated.
In: NBL — Friday, 27 Sep, 2019
BRILLIANT! The Adelaide 36ers have gambled and won by moving their NBL home games to Adelaide Entertainment Centre, as 6,366 fans - more than their average attendance of 6,100 last season at Titanium Security Arena - tonight supported a preseason fixture against Melbourne United.
In: NBL — Tuesday, 24 Sep, 2019
ERIC Griffin was the first to make a big impression and Obi Kyei is an exciting athlete, the 36ers tonight smacking a heated NZ Breakers outfit 93-67 at Adelaide's ancestral home, the Titanium Security Arena.
In: NBL, Boomers & Opals — Monday, 23 Sep, 2019
CHALLENGED to speak with their feet and show up for NBL Blitz games, Tasmanians used their heads and turned last week's annual preseason tournament for the Loggins-Bruton Cup into the most successful of all time!
In: NBL — Sunday, 22 Sep, 2019
THE Adelaide 36ers are in the eye of another public relations disaster, apologising today to an Aboriginal artist who yesterday exposed the NBL club on social media for offering her a contra arrangement for designing an Indigenous Round uniform.
In: NBL, Boomers & Opals, NBA — Tuesday, 10 Sep, 2019
AUSTRALIA's record-setting Boomers have worked their way into a perfect position to achieve the (so far) unachievable and claim their historic first-ever medal at a FIBA World Cup or Olympic Games.
In: NBL — Sunday, 25 Aug, 2019
THE Adelaide 36ers today put a dent in the Philippines' FIBA World Cup campaign hopes with an emphatic 85-75 upset over the national team at Manila's Meralco Gym.
In: NBL, Boomers & Opals, NBA — Saturday, 24 Aug, 2019
AUGUST 24, 2019! Remember the date because it is the day Australia's Boomers pulled off a glorious 98-94 victory over the USA for the first time since the two nations first crossed swords at the 1964 Tokyo Olympics.
In: NBL — Saturday, 24 Aug, 2019
THE Adelaide 36ers went down fighting 83-92 last night in Manila to the Philippines' national team in Game 1 of their two-match "friendly" series which still sits uncomfortably with most Aussie basketball fans.
In: NBL — Wednesday, 14 Aug, 2019
RARELY has a state had a better opportunity to secure an NBL license than Tasmania has now ahead of the 2019 Blitz and with an NBL1 All Star team of its own to support.