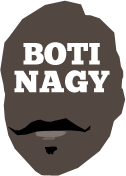 ---
Advertising opportunities available.
Please contact me.
---
In: NBL — Wednesday, 13 Feb, 2019
ADELAIDE has its NBL finals fate in its own hands - just as it did last round - but so too do Perth and Melbourne in their quest for the regular season championship and the playoff advantages that go with it.
In: NBL, WNBL — Tuesday, 12 Feb, 2019
FOOD FOR THOUGHT: FOR weeks, Brisbane held the door to the Final Four open for Adelaide and the 36ers refused to oblige. Then the Bullets shot themselves in the foot and the 36ers did find a way in. So last Sunday, when the Sixers could have shut the door, they instead very politely kept it ajar for Brisbane.
In: NBL — Monday, 11 Feb, 2019
IT took reigning league MVP Bryce Cotton about 16 minutes to turn Perth's imminent loss to Sydney yesterday upside-down, earning our NBL Player of the Week honours in the process.
In: NBL — Sunday, 10 Feb, 2019
ADELAIDE today blew a golden opportunity to close the door on the NBL Final Four when it failed to execute under pressure, reigning champion Melbourne producing a master class in exactly how to do just that, winning 89-87.
In: NBL — Saturday, 9 Feb, 2019
THE Adelaide 36ers now only need to pinch a win off Melbourne United tomorrow or Perth Wildcats next week to guarantee themselves an NBL Final Four berth after Cairns today sent Brisbane's season into a tailspin.
In: NBL — Thursday, 7 Feb, 2019
IT may be the penultimate round of the NBL regular season, but for a whole host of teams, it looms as the "ultimate round".
In: NBL — Thursday, 7 Feb, 2019
IT'S "Finals Time" for NBL Dream Team players and Crystal Ball has some sound advice and good direction as we head toward the season's conclusion.
In: NBL — Thursday, 7 Feb, 2019
THE dream is over for New Zealand and Illawarra, put out of their finals misery respectively by Adelaide and Brisbane, the two teams genuinely competing for fourth spot in the NBL playoffs.
In: NBL, WNBL — Wednesday, 6 Feb, 2019
FOOD FOR THOUGHT: It was a fabulous idea for the NBL to this week release the list of quality candidates from which its 2018-19 Most Valuable Player will be selected. But 20 names?
In: NBL — Wednesday, 6 Feb, 2019
UNITED not only stands tall on the NBL ladder but also in our weekly rankings, though Melbourne runs into desperate teams this round, and in their backyards.