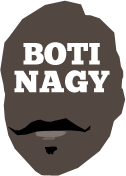 ---
Advertising opportunities available.
Please contact me.
---
In: NBL — Thursday, 28 Mar, 2019
ADELAIDE 36ers NBL fans need to start wrapping their heads around the fact Nathan Sobey will not be part of the team's move to Adelaide Entertainment Centre in 2019-20.
In: NBL, WNBL, NBA — Thursday, 21 Mar, 2019
FOOD FOR THOUGHT: What does it say about our NBL when Andrew Bogut can go straight from a season with Sydney Kings into the starting lineup of reigning two-time NBA champion Golden State Warriors?
In: NBL — Wednesday, 20 Mar, 2019
EVER since the Adelaide 36ers made their grand announcement of moving house to Adelaide Entertainment Centre earlier this week, it's curious how many questions remain unanswered. Then again, most were never asked.
In: NBL, NBA — Tuesday, 19 Mar, 2019
GOLDEN State Warriors welcomed back their 2015 NBA championship centre Andrew Bogut today and he immediately went to work, slamming down a lob from Stephen Curry to open their scoring against San Antonio.
In: NBL — Sunday, 17 Mar, 2019
CLINCHING its historic ninth NBL Championship today with a 97-84 road rout of Melbourne United in Game 4 of the best-of-five Grand Final Series, no title should be sweeter for Perth's magnificent Wildcats.
In: NBL — Friday, 15 Mar, 2019
TERRICO White tonight erased Melbourne United in Game 3 of the NBL's best-of-five Grand Final Series, delivering a career-high 31 points, including 7-of-10 threes, in a 96-67 rout.
In: NBL — Thursday, 14 Mar, 2019
GAME 3 in the Hungry Jack's best-of-five NBL Grand Final Series tomorrow night in Perth is the "big one" for both the Wildcats and Melbourne United.
In: NBL — Tuesday, 12 Mar, 2019
THE Sydney Kings' revamp - exodus?- is continuing with key management visionary Jeff Van Groningen leaving the NBL club for an exciting new role with AEG Ogden.
In: NBL, WNBL, NBA — Monday, 11 Mar, 2019
YES I know. It seems as if I'd gone on annual leave or something and at a time when SO much was happening and has happened in our insular little basketball world. But I'm back. And here's what I missed ... or what I need to get out of my computer.
In: NBL — Sunday, 10 Mar, 2019
MELBOURNE United today levelled the Hungry Jack's NBL Grand Final Series at 1-1 with a comprehensive home win over Perth, DJ Kennedy dominating the stats line of a 92-74 success.