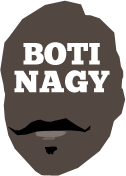 ---
Advertising opportunities available.
Please contact me.
---
In: NBL — Monday, 25 Apr, 2022

THEY were our NBL Team of the Week five times during the regular season - a record in itself. But after storming into the playoffs with a 17-11 record, Tasmania JackJumpers made it six of the best in Season 2021-22 by claiming the Round 21 accolade, bookmarking it with their Round 1 success.
In: NBL — Sunday, 24 Apr, 2022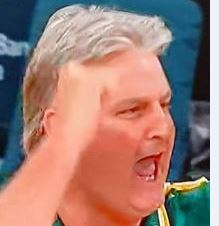 THE roars of delight could probably be heard all over Tasmania tonight as South East Melbourne beat Perth 102-100 in overtime to knock the Wildcats out of the playoffs for the first time since 1986, with the JackJumpers leafrogging them into fourth place and the NBL semi finals.
In: NBL — Thursday, 21 Apr, 2022

LET'S not get carried away. We've had closer finishes to the NBL regular season than the one which will unfold with Round 21, but rarely since 1987 has the finals future of the Perth Wildcats hung in the balance this late in the piece. Scott Morrison definitely has re-election to worry about.
In: NBL — Tuesday, 19 Apr, 2022

COME on now. Picking Melbourne to beat Brisbane and Cairns wasn't that difficult. And even selecting Tasmania to stop New Zealand and South East Melbourne was not outside the realms of reason. But who would have guessed Adelaide would not only beat two playoff-bound teams AND do it in their buildings?
In: NBL — Monday, 18 Apr, 2022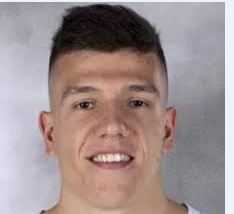 AFTER beating derby rival Illawarra in an overtime thriller in Wollongong and in one of the NBL season's best games, Sydney Kings' winning run came to a screeching halt at home yesterday in front of 10,000 fans when unfashionable Adelaide won by eight to close the streak at 13.
In: NBL, Boomers & Opals, NBA — Friday, 15 Apr, 2022

BILL Mildenhall is one of Australian basketball's greatest referees and arguably the most respected in NBL history. He's done it all when it comes to officiating - including ref the Dream Team in Barcelona 1992 - so Brad Rosen and I were thrilled to get him revisiting Memory Lane for this Brad&Boti podcast.
In: NBL — Thursday, 14 Apr, 2022

WILL 13 prove unlucky for Sydney but lucky for Illawarra? For the second round in a row, it tips off with a derby game which rates as arguably the most important of the week. The Kings have 12 wins on the trot and are looking at #13. The Hawks have flown to six in succession. These are the current form teams.
In: NBL — Wednesday, 13 Apr, 2022

CONSISTENCY generally pays off so even in some NBL Rounds such as #19 when there was no real stand-out team, the panel here at Basketball On The Internet pontificated for several days - well, hours - before concluding Melbourne, Sydney, Perth, Illawarra and Tasmania were in the running for our Team of the Week.
In: NBL — Tuesday, 12 Apr, 2022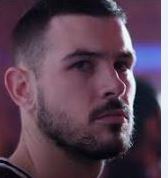 IT seems an eternity ago when Round 19 tipped off but it was on opening night with the Throwdown that defending NBL champion Melbourne sent crosstown rival South East Melbourne into post-season mothballs. United's victory brought up the Phoenix's 12th loss and formally ended their playoff hopes.
In: NBL — Thursday, 7 Apr, 2022

THE NBL's "Throwdown" resembles the AFL's "Showdown" and is just one of three rivalries revisited in Round 19, a week of games where the last rites will surely and formally be declared on South East Melbourne's long-shot (no-shot?) playoff aspirations.