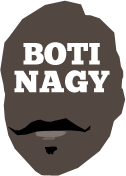 ---
Advertising opportunities available.
Please contact me.
---
In: NBL, Boomers & Opals — Tuesday, 16 Feb, 2021

WE enjoyed interviewing Lindsay Gaze so much last week, this week's podcast features the NBL's most successful coach Brian Goorjian talking all things basketball - from China, back to Oz and on to Tokyo.
In: NBL — Monday, 15 Feb, 2021
THIS is the one - the week South East Melbourne Phoenix broke off from the pack of NBL title wannabes to become a genuine contender, following the signing of Boomers' Olympic ace Ryan Broekhoff.
In: NBL — Thursday, 11 Feb, 2021
BRAD Rosen and I are back with our regular NBL wraps, this time of Round 4 and looking ahead to Round 5 at this week's Brad&Boti podcast, my Sydney Kings colleague impressed with Brisbane, me with Melbourne.
In: NBL — Wednesday, 10 Feb, 2021
SOUTH East Melbourne hosts Perth twice, while Adelaide and Brisbane face-off twice in a "double-whammy" round for the four clubs and their playoff aspirations.
In: NBL — Tuesday, 9 Feb, 2021
YEAH, we've been giving an NBL "Player of the Week" award here for years now but one of our warehouse packing boys muttered "it's a team game, we should have a Team of the Week" and frankly, I gave him a raise.
In: NBL, Boomers & Opals — Tuesday, 9 Feb, 2021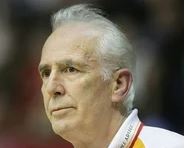 WE did it! We got him! Brad Rosen and I secured our first (and arguably most important) interview for our Brad&Boti podcast with the legend himself, Lindsay Gaze, talking about his memoir "GAZE. The Man. The Player. The Coach." and you can hear it now.
In: NBL — Monday, 8 Feb, 2021
THE NBL's overdue resident gunslingers all were quick on the draw in Round 4, while Adelaide loaded import Don Groan into the saddle and slapped his horse on the butt shortly after its most recent rodeo ended in a King-style bull goring.
In: NBL — Friday, 5 Feb, 2021
THEY fought out two epic NBL Championship Series and created a modern-day rivalry the rest of the nation barely noticed. But when they meet twice this week, for Cairns and New Zealand 2021 may well be on the line.
In: NBL, Boomers & Opals — Thursday, 4 Feb, 2021
WHEN Calvin Thomas Bruton was honoured with a Medal of the Order of Australia (OAM) on Australia Day, it was long overdue recognition of a man who galvanises opinion, yet continues to push our beloved sport in every way he can. NBL clubs in four states and a territory owe him a debt of gratitude, and that was before he embarked on spreading the gospel of basketball through Bruton Basketball.
In: NBL, Boomers & Opals — Wednesday, 3 Feb, 2021
THERE's rarely been a national Australian squad announced which didn't have its share of surprises or omissions but this Boomers squad for the (fingers crossed) Tokyo Olympic Games is pretty close to the mark, with one unlucky player.