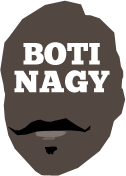 ---
Advertising opportunities available.
Please contact me.
---
In: NBL — Saturday, 27 Jan, 2018
THE quest to join Melbourne and Adelaide in the NBL playoffs could be determined this round if Cairns upsets Illawarra in Wollongong.
In: NBL — Friday, 26 Jan, 2018
HERE'S a double-dose of NBL Rankings to commemorate Australia Day as we race toward the business end of the season.
In: NBL — Thursday, 25 Jan, 2018
MUST confess to a degree of melancholy yesterday when the NBL and Basketball Australia announced their joint partnership to further the game of 3-on-3 basketball in Australia via their 3x3 Hustle model.
In: NBL — Thursday, 25 Jan, 2018
IT'S amazing how one play, one mistake, one capitalisation, can determine the fate of a game of basketball and all that's gone before or remains becomes secondary.
In: NBL — Wednesday, 24 Jan, 2018
MAKE no mistake. Combining an NBL regular season game tonight with the Australian Open tennis in Melbourne was a minor stroke of genius.
In: NBL — Tuesday, 23 Jan, 2018
TWICE pantsed last round by the club that last season was Illawarra's bunny, Hawks coach Rob Beveridge has conceded Adelaide is the best team in the NBL ... at the moment.
In: NBL, Boomers & Opals — Tuesday, 23 Jan, 2018
THE most positive aspect of the new 24-man Boomers squad announced today is that coach Andrej Lemanis has the option to alter his lineup between next month's two FIBA World Cup qualifying games.
In: NBL — Monday, 22 Jan, 2018
COMING off their best weekend in the Andrew Gaze era, Sydney Kings have grabbed a further accolade, claiming the Player of the Week in the process.
In: NBL — Sunday, 21 Jan, 2018
ADELAIDE has taken over the mantle of the NBL's form team after wracking up its seventh straight win, this time further exorcising any lingering Illawarra demons 112-93 today in Wollongong.
In: NBL — Saturday, 20 Jan, 2018
JUST when you thought it was never going to happen, surely not, it couldn't happen, Sydney went and did it, last night throwing the NBL championship picture into disarray with an 84-77 win over defending NBL champion Perth. In Perth!