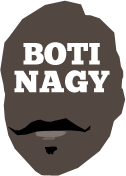 ---
Advertising opportunities available.
Please contact me.
---
In: NBL — Wednesday, 26 Jan, 2022

NBL Round 8 closed on a potentially sour note when referee Jacqui Dover called United's Matthew Dellavedova for an off-the-ball unsportsmanlike foul after he pushed past Brisbane's Lamar Patterson with 3:18 left in a tense final period. Even the fact it was downgraded to an offensive foul was ridiculous.
In: NBL — Wednesday, 26 Jan, 2022

THIS was a long round with a whole lot happening and some teams going in to bat two and even three times, making selection of our NBL Team of the Week particularly challenging. Three teams stood out though, Melbourne, South East Melbourne and Perth all confirming they are hard nuts.
In: NBL — Tuesday, 25 Jan, 2022

ROUND 8 of the NBL's COVID-interrupted season mercifully will close after tonight's Cairns-South East Melbourne rumble and tomorrow's Australia Day battle between Brisbane and Melbourne. The good news for the Taipans is they are back on the floor and Tahjere McCall will be among them.
In: NBL — Monday, 24 Jan, 2022

INTERPRETATIONS of the "Unsportsmanlike Foul" have ended any semblance of commons sense officiating in the NBL. A referee seeing something he/she deems as in any way untoward flicks that USF switch so fast, the mind boggles. Never mind if it's just incidental or accidental, that shrill whistle is blowing.
In: NBL — Friday, 21 Jan, 2022

NOW here's the thing. NBL clubs aren't leaking much info pre-game about just who among their roster currently are most recently coming out of COVID health and safety protocols so any predictions here for Round 8 are based on the pretext EVERYONE is equally healthy. Which they're not.
In: NBL — Wednesday, 19 Jan, 2022

IT was very tough to go past Melbourne United for their second successful NBL Team of the Week honours after the defending champs took care of Illawarra and New Zealand in Round 7 and Matthew Dellavedova had the game of his life against the Hawks and Brian Goorjian.
In: NBL — Tuesday, 18 Jan, 2022

MATTHEW Dellavedova had a lifetime high, New Zealand rocked Sydney's boat, the Bullets fired up a record, Cam Bairstow was at his best and NBL Round 7 was memorable for many of the right reasons for a change. Delly's 33 points to lead United to a road win over Illawarra included 7 triples.
In: NBL, Boomers & Opals — Tuesday, 18 Jan, 2022

ROB Beveridge will take the reins of Australia's Boomers next month for FIBA World Cup qualifiers against Chinese Taipei and Japan so Brad Rosen and I swooped on the chance to revisit one of our favourite interviewees and great coaches for this week's Brad&Boti podcast. Hear how it all came about, and so much more.
In: NBL, WNBL — Friday, 14 Jan, 2022
THEY'RE definitely NOT playing ring-a-ring-a-rosey at South East Melbourne but tomorrow against the Bullets in Brisbane, Steve Taylor Jr will suit up instead of Brandon Ashley, who the Phoenix signed to replace Devin "Who?" Thomas. COVID has opened the door for some much-needed NBL quick-signing player relief.
In: NBL — Thursday, 13 Jan, 2022

SEVEN NBL matches this round to re-energise a season floundering through COVID-related postponements, is another case of magnificent optimism which, hopefully for all of us, bears fruit. There would be little better than the 2021-22 season finally getting going again.