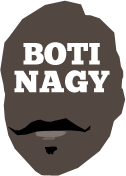 ---
Advertising opportunities available.
Please contact me.
---
In: WNBL — Sunday, 4 Dec, 2022

BENDIGO in this new Kennedy Kereama era, remains the WNBL's only undefeated team as it sits atop the ladder after road wins in Townsville and Sydney, the Flames and Canberra yet to break through but set to do so in Round 5 where they will square off in Canberra. And is Southside as good as we feared?
In: WNBL, Boomers & Opals — Thursday, 1 Dec, 2022

SHE's a six-time MVP of the WNBL, a five-time league champion, seven-time All Star, four-time leading scorer and played at three Olympic Games for Australia's Opals, returning home a medallist from Athens, Beijing and London. But despite Brad Rosen willing it, Suzy Batkovic was not born in Sydney.
In: WNBL — Wednesday, 30 Nov, 2022

TENACIOUS guard and an AFLW star with Richmond Tigers, Monique Conti returns to WNBL action in Round 4 with Southside Flyers while the Canberra Capitals have suffered a further bodyblow with import Dekeiya Cohen deciding on Monday to quit the struggling club.
In: WNBL, Boomers & Opals — Saturday, 26 Nov, 2022

FIBA's decision to induct former long-term Australian Opals captain Robyn Maher into its Hall of Fame in Switzerland this week marks a magnificent and unprecedented milestone. With Rob joining husband Tom in the Hall, FIBA now has its historic first wife-husband combination.
In: WNBL — Sunday, 20 Nov, 2022

NO-ONE is likely to argue the peripherals of the WNBL have no correlation with the realities of the high standard ball we see on court. Not having a WNBL app, easily the worst TV production values ever seen on the 9NOW coverage and the long-term bug-bear of funding (or lack thereof) leaving many home-town officials calling games.
In: NBL, WNBL, Boomers & Opals, NBA — Friday, 18 Nov, 2022
BRAD Rosen and I have a couple of big interviews coming up next week but in the meantime, we couldn't let so many huge events of the past week go by unmentioned in our Brad&Boti podcast. It started with Josh Giddey and continued with Isaac Humphries, the Boomers and Tianna Hawkins.
In: WNBL — Wednesday, 16 Nov, 2022

TOWNSVILLE Fire stud Tianna Hawkins looked a million dollars last week, lighting up Adelaide to the tune of 33 points and 10 boards. But in Round 3 of the WNBL, she runs up against a visiting Southside frontcourt which may rank as one of the deepest of all time.
In: WNBL — Sunday, 13 Nov, 2022

EVERYONE following the WNBL had a fair idea going in that Southside would be the benchmark but it has been Townsville and Bendigo off to flawless starts which has the competition buzzing. And while the Boomers were hanging their 2022 championship banner, 0-3 Adelaide also was showing it is in the race, regardless of record.
In: WNBL, SA — Friday, 11 Nov, 2022

A FORMER captain of the Canberra Capitals, a WNBL championship winner in Adelaide Lightning's greatest ever team and one of our most unsung yet successful international coaches, Cherie Cordoba joins Brad Rosen and I for our Brad&Boti podcast. But let's face it. You most likely remember her as Cherie Hogg or Hoggy.
In: WNBL — Wednesday, 9 Nov, 2022

A FIRST-round bye means this weekend will be the first chance for WNBL fans to take a good look at Sydney Flames and it will be a challenging opening match for them against the 2-0 Spirit in Bendigo, who already have Kelsey Griffin and Anneli Maley flying, and Kelly Wilson directing traffic.