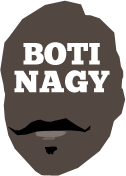 ---
Advertising opportunities available.
Please contact me.
---
In: NBL, WNBL, Boomers & Opals — Sunday, 26 Jan, 2020
THIS was a super-charged period in the NBL and WNBL, with so much going on all week you shouldn't blame yourself if you missed something.
In: WNBL — Sunday, 26 Jan, 2020
WNBL Round 15 has determined Southside Flyers will host Adelaide Lightning in one best-of-three semi final series and Melbourne Boomers will face Canberra Capitals in the other, but homecourt advantage there is still up for grabs.
In: WNBL — Saturday, 25 Jan, 2020
WNBL leader Southside burst out of the blocks at Dandenong tonight and was never headed as it swatted away a depleted Adelaide Lightning 81-69, leading by as many as 21 points and rarely seriously threatened.
In: NBL, WNBL — Thursday, 23 Jan, 2020
LET'S hope there's no more "load management" by the Sydney Kings this NBL season and that WNBL leader Southside Flyers has found a way to play without injured captain Jenna O'Hea.
In: NBL, WNBL — Wednesday, 22 Jan, 2020
ONLY two WNBL teams and two NBL clubs held their ranking from last week after a round of unpredictable results threw form into the bin and revitalised a couple of programs.
In: NBL, WNBL — Wednesday, 22 Jan, 2020
BRAD Rosen and I are on opposite sides of the "load management" discussion, thrown up in the wake of Sydney resting Andrew Bogut and then losing to New Zealand, but it's just one aspect of this week's podcast.
In: WNBL — Wednesday, 22 Jan, 2020
KELSEY Griffin returns tonight for defending WNBL champion Canberra for its postponed match against Perth Lynx in the capital.
In: WNBL — Monday, 20 Jan, 2020
MOST of us know the WNBL's Final Four has been resolved for weeks now but it only actually formalised with last round's results, injuries suddenly also impactful on the quartet contesting the championship.
In: WNBL — Monday, 20 Jan, 2020
SOME rounds it's a nightmare trying to separate the best performances in the WNBL to award our highly-coveted Basketball On the Internet Player of the Week accolade. And other rounds, like Round 14? It's a dead-set cinch.
In: NBL, WNBL, Boomers & Opals, SA — Sunday, 19 Jan, 2020
THERE's?never a dull moment in our NBL and WNBL comps and this has been a week-and-a-half for news and Boomers stuff too. Don't be surprised if you missed something.