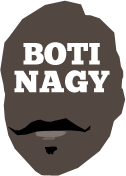 ---
Advertising opportunities available.
Please contact me.
---
In: WNBL — Friday, 12 Oct, 2018
TOWNSVILLE, Melbourne and Canberra easily appear the most likely candidates for the WNBL's Final Four, but just which club will join them in the post-season is well hidden ahead of tonight's tip-off.
In: WNBL — Friday, 12 Oct, 2018
DEFENDING WNBL champion Townsville looks likely to again face its biggest title challenge from a revamped Melbourne Boomers when Season 2018-19 tips off tonight.
In: WNBL — Thursday, 27 Sep, 2018
KATE Gaze is the multiple championship-winning star WNBL Season 2018-19 has forgotten.
In: WNBL — Thursday, 27 Sep, 2018
MAC Adelaide Lightning's 2018-19 WNBL hopes have been dealt a cruel blow with the knee injury to Canadian-born WNBA centre Kayla Alexander.
In: NBL, WNBL, Boomers & Opals — Thursday, 27 Sep, 2018
TO tell the truth, it often amazes me how loosely our esteemed established media can be with fairly straightforward facts.
In: WNBL — Friday, 21 Sep, 2018
MAC Adelaide Lightning tonight inflicted a 76-73 win over Sydney Uni Flames in a WNBL preseason fixture at Port Adelaide Recreation Centre.
In: WNBL, Boomers & Opals — Monday, 10 Sep, 2018
OPALS' coach Sandy Brondello, whose Phoenix Mercury took Seattle Storm to five games in their WNBA semi final, now will be barracking for the Storm to complete a championship sweep over Washington Mystics to get Sami Whitcomb to Spain as soon as possible.
In: WNBL, Boomers & Opals, SA — Friday, 7 Sep, 2018
MIKAYLA Pirini has forced her way back into MAC Adelaide Lightning's WNBL team which also is celebrating WNBA centre Kayla Alexander's selection for the 2019 FIBA World Cup in Tenerife, Spain later this month.
In: NBL, WNBL, Misc — Monday, 3 Sep, 2018
MARK Dickel is one of New Zealand's most succesful basketballers, now equally established as a top coach. Today he shares more personal insights, this time the changing nature of the game and the point guard role.
In: NBL, WNBL — Thursday, 23 Aug, 2018
TOMMY Greer's appointment as General Manager of the NBL's incoming ninth club for its 2019-20 season may indicate Romie Chaudhari's franchise will be Melbourne-based.