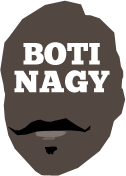 ---
Advertising opportunities available.
Please contact me.
---
In: WNBL, Boomers & Opals — Monday, 19 Aug, 2019
FOUR players will be omitted from the current Chemist Warehouse Opals squad for the 2019 FIBA Asia Cup but where teams sit in their WNBA playoffs will have as big a bearing on selection as form or reputation.
In: WNBL, SA — Thursday, 15 Aug, 2019
TED Powell, the West Adelaide Bearcats' stalwart whose vision led to the formation of the Women's National Basketball League, died yesterday, aged 75.
In: WNBL — Tuesday, 13 Aug, 2019
HANNAH Kaser finally has cracked the WNBL, her burgeoning second-tier career acknowledged by Adelaide Lightning, the 2019 grand finalists throwing the Victorian guard a career lifeline.
In: NBL, WNBL — Monday, 12 Aug, 2019
ANOTHER young American basketballer has fallen victim to a scam targeting innocent players graduating from college, with Adelaide Lightning today declaring they have "no idea" who alleged "new recruit" Lauren Elliott even is.
In: NBL, WNBL, SA — Tuesday, 6 Aug, 2019
REVELATIONS the Adelaide 36ers had even forsaken their traditional and ancestral home at Titanium Security Arena for practice purposes, simply pointed forward to more dark days ahead for basketball in South Australia.
In: WNBL — Friday, 2 Aug, 2019
THE green-and-gold of the Dandenong Rangers is gone with the WNBL unveiling the franchise's new identity as the Southside Flyers, hats off again to club owner Gerry Ryan.
In: WNBL — Tuesday, 30 Jul, 2019
ADELAIDE Lightning have rolled the dice Laura Hodges can rediscover her WNBL form after a two-year hiatus by signing the four-time Olympian for the 2019-20 season.
In: WNBL — Tuesday, 16 Jul, 2019
MAC Adelaide Lightning star guard/forward Natalie Novosel has been ruled out for the 2019-20 WNBL season after suffering a potential career-ending third ACL tear.
In: WNBL, Boomers & Opals — Saturday, 6 Jul, 2019
ICONIC Australian basketball superstar and FIBA Hall of Famer, Michele Timms, has been selected to coach the World Team V The Americas at the Aurora Games Festival in Albany next month.
In: WNBL, NBA — Wednesday, 3 Jul, 2019
MAC Adelaide Lightning's returning star guard/forward Stephanie Talbot rocked the WNBA today with a career game for Minnesota Lynx in a rout of Atlanta Dream.