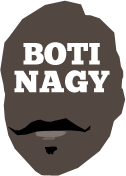 ---
Advertising opportunities available.
Please contact me.
---
In: WNBL — Wednesday, 18 Nov, 2020
COVID-19 testing carried out yesterday on all members of Adelaide Lightning's travelling party at the WNBL's north Queensland hub came back negative, as expected.
In: WNBL — Tuesday, 17 Nov, 2020
THIS week's COVID-19 outbreak in Adelaide's northern suburbs has led the WNBL to postpone tonight's match in Townsville between Lightning and Southside as a precautionary measure.
In: WNBL — Monday, 16 Nov, 2020
ROUND One certainly had its moments but the extent of Round 2 in the WNBL's northern hub should seriously start sorting contenders from pretenders.
In: WNBL — Sunday, 15 Nov, 2020
THE first round at the WNBL's 2020 hub is done and dusted, the biggest surprise the margin by which Melbourne plastered prohibitive championship favourite Southside in Townsville.
In: WNBL, SA — Sunday, 15 Nov, 2020
ADELAIDE snuck its nose in front at the game's death tonight to stave off a near-miss upset by Perth Lynx 74-69, taking its record at the WNBL hub in north Queensland to 2-0 with another thrilling win.
In: WNBL, SA — Saturday, 14 Nov, 2020
SOUTH Australian junior girls basketball traditionally is dominated by Sturt and Forestville but it was the far less-fancied Eastern Mavericks which could take a justifiable bow tonight as Melbourne Boomers swamped WNBL title favourite Southside 89-72 in Townsville.
In: WNBL — Wednesday, 11 Nov, 2020
NEW Adelaide Lightning captain Steph Talbot tonight produced an "unwanted" triple-double, dominating proceedings while leading her team to a surprise WNBL season-opening win over defending champion Canberra.
In: WNBL — Tuesday, 10 Nov, 2020
LET'S not kid ourselves. The WNBL pulling off even a "hub" season and landing a deal where all games are televised is a massive positive in a 2020 where "positive " is not a word to be thrown around loosely. But really, can we just hand the title to Southside?
In: WNBL, Boomers & Opals, SA, Misc — Monday, 26 Oct, 2020
THE sight of Julie Nykiel inbounding a baseline ball after an opposition basket, sprinting up the split-line and receiving a pass back for a layup was one of the most common on courts across SA and Australia for more than a decade in the 70s-80s.
In: NBL, WNBL — Monday, 25 May, 2020
BEEN a little busy working on a couple of major projects but I've heard some stuff which I'm happy to pass along, the biggest news being Bryce Cotton's likely return to Perth as told in a story from Rome today by Emiliano Carchia.