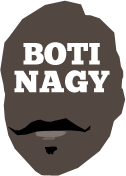 ---
Advertising opportunities available.
Please contact me.
---
In: WNBL, NBA — Sunday, 3 Jun, 2018
KAYLA Alexander holding down the centre for MAC Adelaide Lightning in the 2018-19 WNBL season will give the club two quality WNBA imports for the first time in its history.
In: WNBL — Friday, 1 Jun, 2018
NO-ONE is saying so just yet, but WNBA recruit Nia Coffey may be the best player to join MAC Adelaide Lightning since Leilani Mitchell wore the club's colours for a season in 2015-16.
In: WNBL, Boomers & Opals — Tuesday, 29 May, 2018
RACHAEL Sporn turned 50 on Saturday. One of Australian basketball's all-time great players and even better human beings figuratively hit the century-shot from halfcourt!
In: NBL, WNBL, Boomers & Opals, NBA, SA, Flashbacks, Misc — Monday, 28 May, 2018
APOLOGIES friends and readers. I know the site has been inactive for just over a week, and thanks to those who've contacted me, concerned for my wellbeing.
In: WNBL — Saturday, 19 May, 2018
LADIES MOVE AROUND OFF-SEASON: MOVEMENT across the WNBL continues with Sydney's Casey Samuels joining Tess Madgen at Townsville's championship program.
In: WNBL, Boomers & Opals, NBA — Saturday, 5 May, 2018
AUSTRALIA's Rio Olympics starting point guard Leilani Mitchell has signed a contract extension with Phoenix Mercury which should see her conclude her WNBA career in Arizona.
In: WNBL — Tuesday, 1 May, 2018
AUSTRALIAN basketball's most famous name - Gaze - will be on the lips of MAC Adelaide Lightning fans next WNBL season with Kate Gaze signing on for 2018-19.
In: WNBL — Monday, 30 Apr, 2018
MAC Adelaide Lightning have scored their first major recruiting coup with Opals' Commonwealth Games Gold Medal-winner and FIBA Asia Cup Silver Medallist Stephanie Blicavs joining the club for 2018-19.
In: WNBL, Boomers & Opals — Wednesday, 21 Mar, 2018
ESPN The Magazine has celebrated its 20th anniversary by presenting its "definitive 20 for 20 - the most formidable, awe-inspiring and downright dominant athletes of the past two decades" - and Australia's greatest basketball player, Lauren Jackson, is right up there.
In: NBL, WNBL — Monday, 19 Mar, 2018
WHERE'S THE FIRE? Basketball is white hot right now with the NBL Grand Final shaping as a classic, the Boomers to host USA at Etihad Stadium and FOXSPORTS giving Brad Newley a headset!