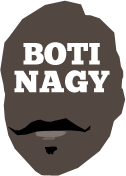 ---
Advertising opportunities available.
Please contact me.
---
In: NBL, WNBL — Tuesday, 13 Dec, 2016
THERE were a host of notable efforts in the NBL to collect this round's B.O.T.I. Player of the Week honours, and a WNBL stand-out.
In: WNBL — Sunday, 11 Dec, 2016
DANDENONG is for real. Anyone who had any doubts had them partly erased last round but it was powerfully confirmed in the WNBL's Round 10.
In: NBL, WNBL — Thursday, 8 Dec, 2016
THERE was a smattering of overblown talk last round about "statement" games but there are a few opportunities this weekend for delivering serious shots across the bows of our elite leagues.
In: NBL, WNBL — Wednesday, 7 Dec, 2016
THE NBL has never been more even - I'm sure we all get that - and the WNBL also is far more than a one-horse race.
In: NBL, WNBL — Tuesday, 6 Dec, 2016
SOME weeks are definitely harder than others and Round 9 certainly is a case in point for B.O.T.I. Player of Week nominees.
In: WNBL — Sunday, 4 Dec, 2016
HATS off to Perth Lynx, the WNBL club this week announcing the biggest free-to-air TV news of the season with two games to be live on Channel 7.
In: NBL, WNBL — Friday, 2 Dec, 2016
THE problem with NBL referees, in particular, taking only discretionary action against players who so regularly travel, is it opens all kinds of dangerous doors.
In: NBL, WNBL — Thursday, 1 Dec, 2016
THE NBL in 2016-17 is a tipster's nightmare and a promoter's dream, Round 9 this week presenting a menu of mouth-watering matchups.
In: NBL, WNBL — Tuesday, 29 Nov, 2016
WHAT a week! What a cracker round of NBL and WNBL basketball. It just doesn't get much better, although we should all be sad to see Steve Blake and Chante Black departing.
In: WNBL — Sunday, 27 Nov, 2016
IT'S getting tougher by the round for defending WNBL champion Townsville to keep sight of the potential threepeat it should be chasing.