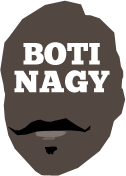 ---
Advertising opportunities available.
Please contact me.
---
In: NBL, WNBL — Tuesday, 28 May, 2019
THE ball never stops bouncing. Basketball is alive and flourishing somewhere in the world even as we sleep. Here's some of the latest bits and pieces you may (or may not) have missed.
In: NBL, WNBL, SA — Friday, 24 May, 2019
ADELAIDE's elite national league coaches Joey Wright and Chris Lucas go under the griller next Friday but tickets rapidly are running out for the Free Throw Foundation's lunch at The Highway in Adelaide.
In: WNBL, NBA — Wednesday, 22 May, 2019
MAC Adelaide Lightning's returning superstar Stephanie Talbot has been traded today by the WNBA's Phoenix Mercury to staunch rival Minnesota Lynx.
In: WNBL, NBA — Monday, 20 May, 2019
THE 2019 WNBA aspirations of South Australian Opals Nicole Seekamp and Cayla George were dealt a huge blow today when the duo was released by Dallas Wings.
In: WNBL — Wednesday, 8 May, 2019
ADELAIDE Lightning have secured Brianna Turner - one of the most highly-decorated USA national team juniors, a star at University of Notre Dame and a new face at WNBA's Phoenix Mercury - for their 2019-20 WNBL assault.
In: NBL, WNBL, SA — Tuesday, 7 May, 2019
CHRIS Lucas (Lightning) and Joey Wright (36ers) - two of the most successful coaches in the WNBL and NBL respectively - will lay their off-seasons bare at this month's Free Throw Foundation lunch on May 31.
In: WNBL — Friday, 3 May, 2019
LIGHTNING forward-centre Chelsea Brook has signed for her fourth WNBL season with her home club but is hoping to have more of an impact after a season playing NBL1.
In: WNBL — Thursday, 18 Apr, 2019
ENJOYING an inordinate amount of success in her role as Head of the WNBL, Sally Phillips has announced her decision to step away from the high-pressure position.
In: WNBL, Boomers & Opals, NBA, SA — Thursday, 11 Apr, 2019
ALANNA Smith is on the threshold of becoming Australian women's basketball's biggest international name, and Ezi Magbegor isn't far behind, the dynamic duo today taken in the first round of the WNBA draft.
In: WNBL — Tuesday, 9 Apr, 2019
"TELEPATHY." That was the explanation Lightning co-captain Nicole Seekamp gave when asked how she and Lauren Nicholson fashioned the WNBL's "play of the year" to close Game 2 of the 2019 Grand Final Series.