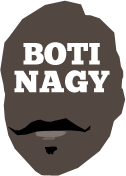 ---
Advertising opportunities available.
Please contact me.
---
In: WNBL — Sunday, 8 Jan, 2017
MAC Adelaide Lightning did the (near) impossible this weekend in the WNBL, not just breaking a 15-game losing streak but doing it twice!
In: NBL, WNBL — Thursday, 5 Jan, 2017
THE last thing any club needs to derail its NBL playoff hopes in such a tightrope of a season is injuries and, to a lesser extent, illness.
In: NBL, WNBL — Wednesday, 4 Jan, 2017
HOW tight is the NBL competition? Well, even with people now starting to murmur Cairns may have fallen out of the race, truth is the Taipans are 3.5 games out of first place.
In: NBL, WNBL — Tuesday, 3 Jan, 2017
SOME weeks, separating great performances in the NBL and WNBL to decide a Player of the Week is a flat-out nightmare.
In: WNBL — Sunday, 1 Jan, 2017
AUSTRALIA's connection to Asia grew so much stronger in the WNBL's 12th round of 2016-17 as Sydney's star import Asia Taylor dominated proceedings for the Flames.
In: NBL, WNBL — Thursday, 29 Dec, 2016
THE WNBL resumes this week and the NBL adds a bunch of new faces, with NBA-experienced Bryce Cotton set to join Perth Wildcats.
In: NBL, WNBL, Boomers & Opals — Monday, 26 Dec, 2016

IT'S Boxing Day in Australia and time for festive cheer and (NBL, WNBL) season greetings. So without further ado, here's our B.O.T.I. Christmas Carols to tide you over...
In: NBL, WNBL — Thursday, 22 Dec, 2016
REELING on a three-game NBL losing skid, Sydney has signed 201cm SEABL forward Garrett Jackson for an import spot to try and arrest the slide.
In: NBL, WNBL — Wednesday, 21 Dec, 2016
ROUND 11 is done and dastardly in both the super-tight NBL and highly interesting WNBL.
In: NBL, WNBL — Tuesday, 20 Dec, 2016
YOU know it's true - some rounds, Players of the Week are a breeze and others? Just plain controversial.