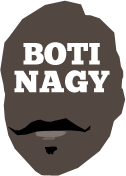 ---
Advertising opportunities available.
Please contact me.
---
In: WNBL — Monday, 20 Feb, 2017
CLOSING the WNBL's exciting regular season breaking from tradition with the final round's Player of the Week award.
In: WNBL — Sunday, 19 Feb, 2017
ADELAIDE's upset 76-74 win over the Capitals in Canberra to open the final round of the WNBL's regular season quickly ended speculation as to which quartet would contest this season's new-format semi finals.
In: NBL, WNBL — Thursday, 16 Feb, 2017
IT'S time! We've arrived. Can the NBL's best ever regular season now springboard us into its finest finals series? Can Canberra sneak a WNBL Final Four spot?
In: NBL, WNBL — Wednesday, 15 Feb, 2017
IT finished in dramatic fashion for the NBL, as expected, the closeness strongly reflected in the final table, especially using the North American sports system of "games behind".
In: NBL, WNBL — Wednesday, 15 Feb, 2017
IT always strikes me as a little odd to have a Player of the Week in the NBL when we already have a league MVP.
In: WNBL — Sunday, 12 Feb, 2017
CANBERRA kept its flickering hopes of an eleventh hour arrival in the WNBL post-season alive when it eliminated Bendigo from the race in a telling Round 18.
In: NBL, WNBL — Thursday, 9 Feb, 2017
IT'S been a week of working out permutations and likely scenarios but there's only three things we know about the NBL's last regular season round with absolute certainty.
In: NBL, WNBL — Wednesday, 8 Feb, 2017
BY now, you've probably read a few differing versions of the many scenarios which still could play out in the last round of the NBL regular season and over the WNBL's last two.
In: WNBL — Monday, 6 Feb, 2017
WELL this one was easy, wasn't it?
In: WNBL — Sunday, 5 Feb, 2017
SUZY Batkovic has saved the WNBL season for defending champion Townsville with two outstanding road games in Victoria.