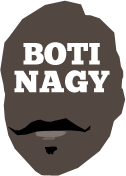 ---
Advertising opportunities available.
Please contact me.
---
In: WNBL, SA — Sunday, 11 Mar, 2018
SOUTH Australia has lost three of basketball's great servants over the past three months, the type of people no sport can afford to lose.
In: WNBL — Friday, 9 Mar, 2018
MELBOURNE Boomers may have run second in the 2017-18 WNBL season and are losing dual-Olympic centre Liz Cambage, but they are first in line for the services of Rio Games playmaking Opals star Leilani Mitchell.
In: NBL, WNBL — Monday, 5 Mar, 2018
THE AFL's Hawthorn Footy Club is reputedly circling the NBL and looking to snatch the Illawarra franchise out of Wollongong and re-locate it to Melbourne.
In: WNBL — Saturday, 27 Jan, 2018
SUZY Batkovic had one of the most outstanding personal games in the WNBL's grand final history to help Townsville clinch the championship in what was a landmark season for the superstar.
In: WNBL — Tuesday, 23 Jan, 2018
WHERE THEY FLYING? Hot on the heels of one of the WNBL's toughest seasons, expect some significant movement, and not just for players.
In: WNBL — Sunday, 21 Jan, 2018
TOWNSVILLE Fire tonight joined Dandenong Rangers on three WNBL championships as superstar Suzy Batkovic again left no doubt she is the dominant centre and leading female basketballer in Australia.
In: WNBL — Saturday, 20 Jan, 2018
BACK from a stint in Europe and college in the US, Nicole Seekamp today capped a stellar 2017-18 WNBL debut by claiming the Most Valuable Player award for MAC Adelaide Lightning.
In: WNBL — Friday, 19 Jan, 2018
IF Melbourne on Sunday does the unthinkable and joins Townsville, Bendigo and St Kilda as a two-time WNBL champion, it clearly will owe much to centre Liz Cambage, but also to unsung heroine Kalani Purcell.
In: WNBL — Thursday, 18 Jan, 2018
WITH today's Melbourne weather forecast for a balmy 39 degrees, the heat literally will be on in Game 2 of the Boomers-Fire WNBL Grand Final Series.
In: NBL, WNBL — Wednesday, 17 Jan, 2018
OFFICIALLY winning her sixth MVP award yesterday, WNBL legend Suzy Batkovic now is just one behind the NBL's most successful player, Andrew Gaze.