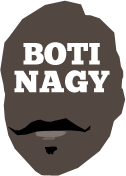 ---
Advertising opportunities available.
Please contact me.
---
In: NBL, WNBL — Wednesday, 25 Oct, 2017
THE NBL's Games Review Panelbeaters have cleared Cairns import Michael Carrera to play tomorrow night after all, because the "Tribunal reviewed further vision".
In: WNBL — Wednesday, 25 Oct, 2017
AIMIE Clydesdale, one of MAC Adelaide Lightning's first 2017-18 WNBL signings, finally debuts tonight against Canberra with her team at full strength, and children having the chance to see the game for free.
In: NBL, WNBL — Monday, 23 Oct, 2017
HOW feisty did it get in Round 3? Sean Gottliebsen and Co had to activate their DVD players, order in a couple of pizzas and prepare to lay down the law on our overly passionate NBLers!
In: NBL, WNBL — Sunday, 22 Oct, 2017
WOW, didn't Round 3 of the NBL and WNBL throw up some doozy results?
In: WNBL — Sunday, 22 Oct, 2017
MAC ADELAIDE Lightning captain and WNBL superstar Abby Bishop says players across the league are disgruntled and agitated by the inconsistecy and erratic nature of officiating so far this season.
In: NBL, WNBL — Thursday, 19 Oct, 2017
WOULD it surprise you if the Wildcats pulled the trigger on import Derek Cooke Jr and snatched Jameel McKay away from Adelaide?
In: NBL, WNBL — Tuesday, 17 Oct, 2017
THE NBL's - and WNBL's? - decision to have visiting teams wearing their alternate (usually white) uniforms on the road virtually takes us back to the days of black-and-white TV.
In: NBL, WNBL — Monday, 16 Oct, 2017
WEEK Two of the NBL and it's another tantalising round marred, as sadly was Week One, with the loss to injury of a marquee player, this time Kevin Lisch.
In: NBL, WNBL — Sunday, 15 Oct, 2017
IT wasn't the start Brisbane's Bullets wanted against the bright young Phoenix Suns, but Saturday's third preseason outing against NBA opponents ended with a massive deficit strongly reduced.
In: NBL, WNBL — Sunday, 15 Oct, 2017
ROUND Two is in the record books with the Kings breaking through in the NBL for a win over their arch rival Illawarra, but losing Kevin Lisch in the process.