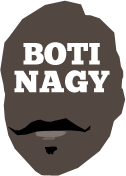 ---
Advertising opportunities available.
Please contact me.
---
In: NBL, WNBL — Thursday, 5 Oct, 2017
HERE we go at long last with tip offs tonight into what should be epic 2017-18 NBL and WNBL seasons.
In: WNBL — Wednesday, 4 Oct, 2017
TOWNSVILLE has stocked up and retooled for the season tipping off tomorrow but will it be bringing the Fire of old, or has it just gotten old? Your 2017-18 WNBL Guide.
In: WNBL, NBA — Tuesday, 3 Oct, 2017
SYDNEY has gone down fighting 83-108 to the NBA's Utah Jazz in Salt Lake City, doing the NBL's reputation no harm in the process.
In: NBL, WNBL, NBA — Monday, 2 Oct, 2017
WE'RE counting down now in the final days to the NBL and WNBL tip-offs but it is hard to look past the historic NBA preseason game between the Sydney Kings and Utah Jazz tomorrow.
In: WNBL — Wednesday, 20 Sep, 2017
THE MAC Adelaide Lightning have landed on their feet with coach Chris Lucas due back in eight weeks and new assistant coach Jason Chainey one of the game's brightest basketball minds.
In: WNBL, Boomers & Opals — Tuesday, 19 Sep, 2017
MAC Adelaide Lightning have received the best possible news with head coach Chris Lucas successfully coming through surgery for cancer of a kidney and expected to make a full recovery.
In: WNBL — Monday, 18 Sep, 2017
MARCUS Wong isn't getting ahead of himself but MAC Adelaide Lightning's interim WNBL coach was happy with what he saw at the weekend from Chris Lucas' revamped team.
In: NBL, WNBL, NBA — Friday, 15 Sep, 2017
SOURCES TELL ME … 10 : OK, I know my sauces team of Messrs Hollandaise, Mushroom, Sweet Chilli, Tomato, Bernaise and Barbecue, along with Ms Bechamel, are quality but when it comes to the wild west, it's "in Lachy Reid we trust."
In: NBL, WNBL, Boomers & Opals — Monday, 11 Sep, 2017
HAVE no doubt whatsoever – FOX SPORTS is the place for all your Australian basketball coverage.
In: WNBL, Boomers & Opals — Tuesday, 5 Sep, 2017
CHRIS Lucas has coached WNBL championships and last week took Australia's Emerging Opals to a World University Games gold medal but today he is facing the greatest challenge of his life.