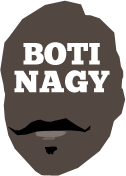 ---
Advertising opportunities available.
Please contact me.
---
In: WNBL — Sunday, 15 Jan, 2017
STILL certain Townsville is assured of being back in the playoffs to defend its WNBL title and grasp that elusive "threepeat"?
In: WNBL — Saturday, 14 Jan, 2017
DANDENONG today celebrates its 25th year in the WNBL when it hosts Melbourne but the green-and-gold of the Rangers have meant so much to basketball generally.
In: NBL, WNBL — Thursday, 12 Jan, 2017
HERITAGE Round in the NBL always is one to look forward to and this week's matches are no exception.
In: NBL, WNBL — Wednesday, 11 Jan, 2017
USING the North American sports table system reveals New Zealand is now five games out of first place in the NBL and starting to push manure up a steep hill.
In: WNBL, NBA — Tuesday, 10 Jan, 2017
IT was a great round for Adelaide, with two wins for its NBL team and two upsets by its WNBL team.
In: WNBL — Sunday, 8 Jan, 2017
MAC Adelaide Lightning did the (near) impossible this weekend in the WNBL, not just breaking a 15-game losing streak but doing it twice!
In: NBL, WNBL — Thursday, 5 Jan, 2017
THE last thing any club needs to derail its NBL playoff hopes in such a tightrope of a season is injuries and, to a lesser extent, illness.
In: NBL, WNBL — Wednesday, 4 Jan, 2017
HOW tight is the NBL competition? Well, even with people now starting to murmur Cairns may have fallen out of the race, truth is the Taipans are 3.5 games out of first place.
In: NBL, WNBL — Tuesday, 3 Jan, 2017
SOME weeks, separating great performances in the NBL and WNBL to decide a Player of the Week is a flat-out nightmare.
In: WNBL — Sunday, 1 Jan, 2017
AUSTRALIA's connection to Asia grew so much stronger in the WNBL's 12th round of 2016-17 as Sydney's star import Asia Taylor dominated proceedings for the Flames.