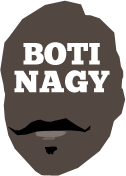 ---
Advertising opportunities available.
Please contact me.
---
In: WNBL — Sunday, 19 Jan, 2020
THERE's an elephant in the WNBL room and the League can choose to ignore the whack in the face Melbourne's Sophie Cunningham gave Canberra's Keely Froling or it can choose to act.
In: NBL, WNBL, Boomers & Opals, SA — Sunday, 19 Jan, 2020
THERE's never a dull moment in our NBL and WNBL comps and this has been a week-and-a-half for news and Boomers stuff too. Don't be surprised if you missed something.
In: WNBL — Friday, 17 Jan, 2020
IF Adelaide Lightning tonight expected a living room game of origami, it copped a rude shock from a Townsville team which refused to fold along the dotted lines, giving a much feistier effort than the final 77-60 scoreline suggested.
In: WNBL, SA — Friday, 17 Jan, 2020
INSPIRED by events conducted by rival state associations, BASKETBALL SA is re-launching its longstanding Hall of Fame and inducting its first list of candidates of the decade on Friday, February 7 - tickets now on sale. Today we look at the first "Team" inductees - Adelaide Lightning 1994-95-96.
In: NBL, WNBL — Thursday, 16 Jan, 2020
WE'RE heading for D-Day in the WNBL while the NBL is red hot and announcing it will have its first official Indigenous Round from January 29-February 2.
In: NBL, WNBL — Wednesday, 15 Jan, 2020
IT was a massive 24-hour news cycle in the WNBL and NBL and Sydney's multi-media personality Brad Rosen and I were all over it in today's weekly podcast.
In: NBL, WNBL — Wednesday, 15 Jan, 2020
WILD positional swings have followed form fluctuations in our NBL rankings, New Zealand plummetting from #1 to #8 while there's only been a straight swap in our WNBL berths.
In: WNBL — Tuesday, 14 Jan, 2020
DEVASTATING WNBL news today with Southside Flyers and Opals captain Jenna O'Hea out for the rest of the season after breaking her wrist in the overtime win over Melbourne.
In: WNBL — Monday, 13 Jan, 2020
THERE were no shortages of Player of the Week nominations this round in the WNBL in a weekend which saw upsets and a classic come-from-behind overtime epic.
In: NBL, WNBL — Sunday, 12 Jan, 2020
IT always was going to be a big Round 15 in the NBL with Final Four berths at stake but there was plenty going on in WNBL Round 13, which proved mighty unlucky for some.