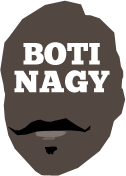 ---
Advertising opportunities available.
Please contact me.
---
In: NBL, WNBL — Monday, 24 Dec, 2018
DOMINANT ownerships of the keyways have played a huge role this week in determining our NBL and WNBL Players of the Week.
In: WNBL — Sunday, 23 Dec, 2018
HINDSIGHT is always 20-20, or so they say, but Kristy Wallace's devastating injury today in her second game since a knee reconstruction has thrown a pall over the WNBL's brief Christmas recess.
In: WNBL — Friday, 21 Dec, 2018
IDENTIFIED by internationally-acclaimed Australian Opals coach Sandy Brondello as a WNBL championship contender, MAC Adelaide Lightning tonight took a further step in that direction, smashing Sydney 95-52.
In: NBL, WNBL — Thursday, 20 Dec, 2018
WITH all due respect to the mighty Perth Wildcats, this NBL round's Sydney-Melbourne clash is one many have waited for, while in the WNBL, this could be make-or-break round for Dandenong and Townsville.
In: NBL, WNBL — Wednesday, 19 Dec, 2018
SYDNEY Kings have hit the No.1 NBL ranking for the first time since Andrew Gaze's exceptional start at the helm three years ago, but a challenger awaits this round.
In: NBL, WNBL — Tuesday, 18 Dec, 2018
FOOD FOR THOUGHT: I'm not historically savvy enough to be sure but I suspect acknowledgement of what Indigenous sportsmen and women have contributed to our elite sporting landscape may have started with Kevin Sheedy's "Dreamtime at the G" innovation.
In: WNBL — Monday, 17 Dec, 2018
IT wasn't that difficult this round to come up with our Basketball On The Internet's Player of the Week in the WNBL. After all, Christmas is just around the corner.
In: WNBL — Sunday, 16 Dec, 2018
TWIN wins by Dandenong, coupled with Adelaide losing today to Melbourne has crept the Rangers into the top four and the Lightning out but the question now is which of the "top three" are safe?
In: WNBL — Friday, 14 Dec, 2018
MAC Adelaide Lightning tonight pushed their WNBL winning streak out to five with an emphatic 93-73 rout of championship contender Canberra, video of their teamwork worthy of a time-capsule.
In: NBL, WNBL — Thursday, 13 Dec, 2018
A HUGE round of NBL should answer any lingering questions about leader Perth, and in the WNBL, Adelaide's playoff credentials will be closely examined by two finals-bound certainties.