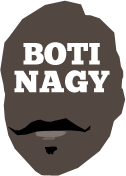 ---
Advertising opportunities available.
Please contact me.
---
In: NBL, WNBL — Thursday, 31 Oct, 2019
MAKE no mistake. Cairns Taipans currently are the scariest team in the NBL, and tonight in New Zealand, the Breakers won't know if they're being tricked or treated.
In: NBL, WNBL — Wednesday, 30 Oct, 2019
COURTESY of smashing Perth and Melbourne, last season's NBL Grand Finalists, with a minor road blemish in Adelaide in between, Cairns is racing up the ladder while in the WNBL, Melbourne has leapt from #5 to #1.
In: NBL, WNBL — Wednesday, 30 Oct, 2019
POINT guards, the wrap of the NBL and WNBL - Brad Rosen and I have grabbed the mike again with our own insights and insults. Feel free to join in and let us know your thoughts.
In: WNBL — Monday, 28 Oct, 2019
THERE again was no shortage of candidates for Basketball On The Internet's WNBL Player of the Week, but in the end, the choice was obvious.
In: WNBL, SA — Monday, 28 Oct, 2019
IT'S official. The North Adelaide Rockets Basketball Club officially has moved into the Lights Community and Sports Centre at Lightsview, farewelling its former digs at Hillcrest Stadium yesterday.
In: NBL, WNBL — Sunday, 27 Oct, 2019
DEFENDING WNBL champion Canberra is licking its wounds today while Illawarra put in a bold effort against Perth but basically said goodnight to hopes of an NBL playoffs appearance.
In: WNBL — Saturday, 26 Oct, 2019
ADELAIDE Lightning tonight continued their successful WNBL sojourns into Perth, sinking the Lynx 90-86 in overtime, import Brianna Turner leading the way with a 26-point, 17-rebound tour de force.
In: NBL, WNBL — Thursday, 24 Oct, 2019
TROUBLED fans concerned about Melbourne United's 0-3 start to the NBL season should enjoy some relief this round, while Melbourne Boomers' WNBL bona fides will be well and truly tested.
In: NBL, WNBL — Wednesday, 23 Oct, 2019
BRAD Rosen made the call, I liked the idea, Joseph Corr put it together and yep, we have joined the podcast world with our weekly Wednesday wrap of all things NBL and WNBL, launching today.
In: NBL, WNBL — Wednesday, 23 Oct, 2019
THEIR respective NBL and WNBL championship ladders may have them in vastly different places but our power rankings this week have Melbourne United steady in the #4 spot and Melbourne Boomers at #5.