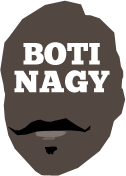 ---
Advertising opportunities available.
Please contact me.
---
In: NBL, WNBL — Wednesday, 24 Oct, 2018
NSW 's NBL pair, Sydney Kings and Illawarra Hawks were the biggest movers in this week's rankings while the WNBL roll call looked very similar to last week.
In: NBL, WNBL — Tuesday, 23 Oct, 2018
FOOD FOR THOUGHT: Yes, we all agree Andrew Bogut has a high basketball IQ, is a great rim protector, passer, screener - an elite facilitator. But watching him this week, he really could be a scorer too, if he wanted to be.
In: NBL, WNBL — Monday, 22 Oct, 2018
WEEK 2 of our national leagues threw up more than a few nominees for Player of the Week status but you know it has to be an extra super-duper effort in a losing team to win the nod here from our ruthless judging coterie.
In: WNBL — Sunday, 21 Oct, 2018
PERTH Lynx tonight ensured the WNBL regular season would be one of the most cut-throat of all time when it saw off defending champion Townsville 98-88 in the west.
In: WNBL, SA — Saturday, 20 Oct, 2018
MAC Adelaide Lightning last night repeatedly had defending WNBL champion Townsville on the ropes but was unable to deliver the KO blow, paying the ultimate price.
In: WNBL — Friday, 19 Oct, 2018
YOU just know Suzy Batkovic, The Batgirl and WNBL's most successful player of all time, will be grumpy as hellfire when Townsville lobs to play Adelaide tonight.
In: NBL, WNBL — Wednesday, 17 Oct, 2018
ROUND 1 is done and, on court, memorable for all the right reasons. But which teams delivered and which didn't? And how do their rankings look?
In: NBL, WNBL — Tuesday, 16 Oct, 2018
FOOD FOR THOUGHT: There really can be no such thing as an "upset" in Round 1, surely now. And yet, because, incredibly, 10 of 11 road teams won in the NBL and WNBL's opening round, we've even allegedly had "boilovers"!
In: NBL, WNBL — Monday, 15 Oct, 2018
THERE were some wicked opening night performances from several locals - Cam Gliddon, Alex Bunton two to stand out - but Basketball On The Internet has gone for a rare new "import double" for its first Players of the Week.
In: WNBL — Sunday, 14 Oct, 2018
BEING a firm believer there can be no such thing as "upsets" in an opening round, must say Dandenong today beating Townsville and Bendigo last night knocking off Melbourne might actually qualify.