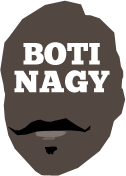 ---
Advertising opportunities available.
Please contact me.
---
In: WNBL — Monday, 21 Oct, 2019
ROUND Two of the WNBL season produced some absolutely astonishing single-game performances, with Perth's Alison Schwagmeyer-Belger and Bendigo's Carley Ernst at the top of that hill.
In: NBL, WNBL, NBA — Sunday, 20 Oct, 2019
BRYCE Cotton did it again today, breaking the hearts of United NBL supporters in Melbourne while in country Bendigo, Carley Ernst had a stunning game to lift Bendigo over Perth in a WNBL shock.
In: WNBL — Friday, 18 Oct, 2019
ADELAIDE Lightning tonight dealt out a throbbing 86-68 black eye to the Fire in Townsville, six players in double digits and the entire WNBL rotation hitting the floor.
In: WNBL — Friday, 18 Oct, 2019
FORMER Perth Lynx training centre and star WA State League import Jennie Rintala tonight will make her long-overdue WNBL debut, replacing injured Crystal Langhorne in Adelaide's team at Townsville.
In: NBL, WNBL — Thursday, 17 Oct, 2019
TOWNSVILLE faces a challenging WNBL double and South East Melbourne unveils an interim NBL import in this week's round of national action, our Power Rankings also up for both leagues.
In: WNBL — Monday, 14 Oct, 2019
THERE were no shortages of big individual Round One performances across the WNBL, and there were a few familiar faces already making their case for our "Player of the Week" by the time the dust settled.
In: NBL, WNBL — Sunday, 13 Oct, 2019
YES, we still have Illawarra hosting Cairns tomorrow night to wrap Round 2 of the NBL season in a week where a lot has happened in roundball, including a great WNBL tip-off as well.
In: WNBL — Saturday, 12 Oct, 2019
WNBL Season Preview: There's no reason to believe Canberra cannot go back2back in the WNBL this season and match Perth's NBL Wildcats as a nine-time champion.
In: WNBL — Friday, 11 Oct, 2019
IMPORT Crystal Langhorne debuted with a 20-point, 13-rebound double-double to pace Adelaide to a comfortable 89-79 WNBL win over Sydney Uni at Titanium Security Arena tonight.
In: WNBL — Tuesday, 27 Aug, 2019
PERTH Lynx fans might find themselves grizzling during this WNBL season, knowing it was club stalwart and naturalised Opal Sami Whitcomb who connected Adelaide Lightning with WNBA star Crystal Langhorne.