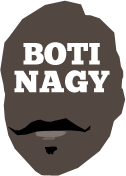 ---
Advertising opportunities available.
Please contact me.
---
In: WNBL — Tuesday, 16 Jul, 2019
MAC Adelaide Lightning star guard/forward Natalie Novosel has been ruled out for the 2019-20 WNBL season after suffering a potential career-ending third ACL tear.
In: WNBL, Boomers & Opals — Saturday, 6 Jul, 2019
ICONIC Australian basketball superstar and FIBA Hall of Famer, Michele Timms, has been selected to coach the World Team V The Americas at the Aurora Games Festival in Albany next month.
In: WNBL, NBA — Wednesday, 3 Jul, 2019
MAC Adelaide Lightning's returning star guard/forward Stephanie Talbot rocked the WNBA today with a career game for Minnesota Lynx in a rout of Atlanta Dream.
In: NBL, WNBL, Boomers & Opals — Monday, 17 Jun, 2019
WITH Greek powerhouse Panathinaikos agreeing to terms with Jacob Wiley for next season, expect Adelaide 36ers to soon reveal Eric Griffin as his replacement import for the 2019-20 NBL season.
In: WNBL — Thursday, 13 Jun, 2019
THE club's WNBL future looked extremely uncertain during the off-season but the Dandenong Rangers are bouncing back with a vengeance - Rio Olympians Leilani Mitchell and Jenna O'Hea two expected key signings.
In: WNBL — Tuesday, 11 Jun, 2019
MAC Adelaide Lightning have scored a further marquee WNBL recruiting coup with the signature of seven-time league champion Natalie Hurst for the 2019-20 season.
In: NBL, WNBL, Boomers & Opals, SA — Thursday, 30 May, 2019
THE Boomers have added an X-Man, the NBL has announced a fourth All Star team to hit China next month and another Kiwi is bound for the Boomers ... the Melbourne Boomers.
In: WNBL, Boomers & Opals, SA — Wednesday, 29 May, 2019
SOUTH Australia has seven players in Sandy Brondello's Opals squad for the 2019 FIBA Asia Cup as Australia chases Gold in its recent topsy-turvy run of top-two podium finishes.
In: NBL, WNBL — Tuesday, 28 May, 2019
THE ball never stops bouncing. Basketball is alive and flourishing somewhere in the world even as we sleep. Here's some of the latest bits and pieces you may (or may not) have missed.
In: NBL, WNBL, SA — Friday, 24 May, 2019
ADELAIDE's elite national league coaches Joey Wright and Chris Lucas go under the griller next Friday but tickets rapidly are running out for the Free Throw Foundation's lunch at The Highway in Adelaide.