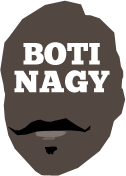 ---
Advertising opportunities available.
Please contact me.
---
In: WNBL — Monday, 29 Oct, 2018
MAC ADELAIDE LIGHTNING import Nia Coffey has produced a sensational 21-point, 20-rebound game against Bendigo in Round 3 of the WNBL season.
In: WNBL — Sunday, 28 Oct, 2018
WHAT in heaven's name was Sydney Uni thinking, going to Sarah Graham for a potential match-tying three when down 76-79 to defending WNBL champion Townsville in Townsville yesterday?
In: WNBL — Friday, 26 Oct, 2018
BELINDA Snell has joined fellow WNBL champion Suzy Batkovic in revealing Season 2018-19 will be her last.
In: NBL, WNBL — Wednesday, 24 Oct, 2018
NSW 's NBL pair, Sydney Kings and Illawarra Hawks were the biggest movers in this week's rankings while the WNBL roll call looked very similar to last week.
In: NBL, WNBL — Tuesday, 23 Oct, 2018
FOOD FOR THOUGHT: Yes, we all agree Andrew Bogut has a high basketball IQ, is a great rim protector, passer, screener - an elite facilitator. But watching him this week, he really could be a scorer too, if he wanted to be.
In: NBL, WNBL — Monday, 22 Oct, 2018
WEEK 2 of our national leagues threw up more than a few nominees for Player of the Week status but you know it has to be an extra super-duper effort in a losing team to win the nod here from our ruthless judging coterie.
In: WNBL — Sunday, 21 Oct, 2018
PERTH Lynx tonight ensured the WNBL regular season would be one of the most cut-throat of all time when it saw off defending champion Townsville 98-88 in the west.
In: WNBL, SA — Saturday, 20 Oct, 2018
MAC Adelaide Lightning last night repeatedly had defending WNBL champion Townsville on the ropes but was unable to deliver the KO blow, paying the ultimate price.
In: WNBL — Friday, 19 Oct, 2018
YOU just know Suzy Batkovic, The Batgirl and WNBL's most successful player of all time, will be grumpy as hellfire when Townsville lobs to play Adelaide tonight.
In: NBL, WNBL — Wednesday, 17 Oct, 2018
ROUND 1 is done and, on court, memorable for all the right reasons. But which teams delivered and which didn't? And how do their rankings look?