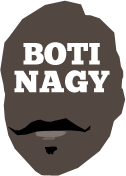 ---
Advertising opportunities available.
Please contact me.
---
In: NBL, WNBL — Wednesday, 8 Jan, 2020
THERE's movement each week in our NBL Rankings but there's been a wee bit this time in the WNBL as well, teams vying for Finals or jockeying for advantages facing a very challenging round.
In: WNBL — Monday, 6 Jan, 2020
CANDIDATES for this round's WNBL Player of the Week were lining up from the first tip-off to the last, Lightning captain Nicole Seekamp even smashing a league record in just one of a series of superb individual efforts.
In: NBL, WNBL — Sunday, 5 Jan, 2020
YES it was another big week in the NBL and WNBL and with the Festive Season in full swing, it's easy to miss something important.
In: WNBL — Sunday, 5 Jan, 2020
LIGHTNING captain Nicole Seekamp today broke a long-standing WNBL assists record when she dished 20 to grateful teammates as Adelaide swamped league-leader Southside 104-93.
In: WNBL — Sunday, 5 Jan, 2020
WITH wins over two of the three teams above them during their current four-win streak, Adelaide Lightning have made a statement they can only further embellish on Friday at home to Melbourne Boomers.
In: WNBL — Friday, 3 Jan, 2020
BENDIGO Spirit tonight produced the season's biggest upset by beating defending WNBL champion Canberra 94-90 while Adelaide prepared for Sunday's showdown with Southside by smashing the Fire in Townsville 87-61.
In: NBL, WNBL — Thursday, 2 Jan, 2020
WNBL leader Southside is back on the Doomsday Double trip this round but the NBL's fixtures again will play a monster role in determining this season's playoff contingent.
In: NBL, WNBL — Thursday, 2 Jan, 2020
OUR WNBL rankings have not even felt a ripple in the pass over from 2019 to 2020, but oh my goodness, the NBL rankings are all over the place after that epic nine-game Round 13.
In: NBL, WNBL — Tuesday, 31 Dec, 2019
BRAD Rosen and I left no stone unturned in our endeavour to bring you the best NBL and WNBL-based podcast available today.
In: WNBL — Monday, 30 Dec, 2019
CAN'T say it's ever easy selecting our round's finest WNBL performance(s) for our Basketball On The Internet Player of the Week, but it is safe to say some weeks it's easier than others.