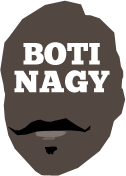 ---
Advertising opportunities available.
Please contact me.
---
In: NBL, WNBL, Boomers & Opals — Sunday, 17 Nov, 2019
WHAT a week this has been, with our Opals through to next year's final stage of qualifying for the Tokyo Olympics, new Breakers NBL import Glen Rice Jr arrested and sidelined from today's match in Perth but the club's chief executive Matt Walsh having his fine and suspension reduced.
In: NBL, WNBL, Boomers & Opals — Wednesday, 13 Nov, 2019
BRAD Rosen and I feel we are starting to hit our stride in our weekly Brad&Boti podcast, talking all things NBL and WNBL, and today with even some Opals in there.
In: WNBL, Boomers & Opals — Tuesday, 12 Nov, 2019
SUCCESSIVE Asia Cup campaigns have left no doubt Australia has more issues handling the Asian style than the European or South American, but is a Godsend for players such as Tessa Lavey.
In: WNBL — Monday, 11 Nov, 2019
THIS round's Basketball On The Internet Player of the Week arguably was our easiest choice of WNBL Season 2019-20 so far despite several big individual efforts.
In: WNBL — Sunday, 10 Nov, 2019
THE WNBL's top four have opened up a two-game break over the four teams pursuing post-season activity after anything but a definitive Round 5 of nationwide action.
In: WNBL — Saturday, 9 Nov, 2019
ADELAIDE tonight reasserted itself as a WNBL Final Four contender with arguably its most complete team performance of the season, dishing 29 assists in a thoroughly emphatic 105-77 mauling of Bendigo Spirit.
In: NBL, WNBL — Thursday, 7 Nov, 2019
CONTROVERSIAL New Zealand Breakers' replacement for injured NBL import Scotty Hopson (knee) Glen Rice Jr will debut tonight against Melbourne while WNBL champ Canberra works out how to stop Lei Mitchell.
In: NBL, WNBL — Wednesday, 6 Nov, 2019
BULLETS wins over defending NBL champion Perth and hapless Illawarra has seen Brisbane spike from eighth to fifth in our weekly rankings, the return of Bec Tobin helping Bendigo jump from #7 to #5 on the WNBL rankings.
In: NBL, WNBL — Wednesday, 6 Nov, 2019
NO, no, I'm sorry but Brad Rosen and I simply won't be discouraged and our latest Brad&Boti podcast, talking all things NBL and WNBL, is available now at Apple podcasts and Spotify.
In: WNBL — Tuesday, 5 Nov, 2019
TWO big WNBL wins by Southside to leave the Flyers alone at the top of the table as the league's only unbeaten team, certainly shone the Player of the Week spotlight on its personnel this round.