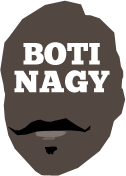 ---
Advertising opportunities available.
Please contact me.
---
In: WNBL — Sunday, 25 Nov, 2018
ADELAIDE Basketball's decision to go public today in its "search for investors" while its WNBL MAC Lightning team was fighting out a thriller against Melbourne in Melbourne tells you everything you need to know.
In: WNBL — Thursday, 22 Nov, 2018
STEPH Talbot's potential to have a prodigious career in basketball first was spotted in SA country town Kadina, and this weekend in the WNBL sees her arrive at 100 games.
In: NBL, WNBL — Wednesday, 21 Nov, 2018
NBL-leading Perth Wildcats have continued to defy the odds but face their fiercest recent rival - New Zealand Breakers - in two huge games highlighting Round 7.
In: NBL, WNBL — Tuesday, 20 Nov, 2018
FOOD FOR THOUGHT: The hard foul is dead. Long live wimpy basketball.
In: NBL, WNBL — Monday, 19 Nov, 2018
OUR weekly Player of the Week award finally has a repeat "offender" but there's a new face too, and it's one every fan following basketball in Australia knows.
In: WNBL — Saturday, 17 Nov, 2018
HAVING Colleen Planeta anchored to the bench on its last play was a huge oversight by an Adelaide ultimately beaten last night by the magnificence of Suzy Batkovic and a match-winning triple by Tess Madgen.
In: WNBL — Friday, 16 Nov, 2018
THE recurrence of a long-time neck injury may have kept WNBL megastar Suzy Batkovic from completing Townsville's last game against Melbourne but she is hellbent on suiting tonight against Adelaide.
In: NBL, WNBL — Wednesday, 14 Nov, 2018
THE NBL threatening to fine coaches for any profanity inside a televised time-out is an over-reaction and ill-conceived response to moments of passion and high drama.
In: NBL, WNBL, NBA — Tuesday, 13 Nov, 2018
FOOD FOR THOUGHT: How great was Round 5 of the NBL in terms of watching our elite coaches coaching, as opposed to prowling sidelines and referee sniping?
In: NBL, WNBL — Monday, 12 Nov, 2018
HITTING a game-winner always means the culprit has one hand on the round's Player of the Week award here, providing they didn't suck in the other game if their team played twice.