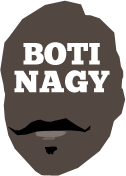 ---
Advertising opportunities available.
Please contact me.
---
In: WNBL — Saturday, 17 Nov, 2018
HAVING Colleen Planeta anchored to the bench on its last play was a huge oversight by an Adelaide ultimately beaten last night by the magnificence of Suzy Batkovic and a match-winning triple by Tess Madgen.
In: WNBL — Friday, 16 Nov, 2018
THE recurrence of a long-time neck injury may have kept WNBL megastar Suzy Batkovic from completing Townsville's last game against Melbourne but she is hellbent on suiting tonight against Adelaide.
In: NBL, WNBL — Wednesday, 14 Nov, 2018
THE NBL threatening to fine coaches for any profanity inside a televised time-out is an over-reaction and ill-conceived response to moments of passion and high drama.
In: NBL, WNBL, NBA — Tuesday, 13 Nov, 2018
FOOD FOR THOUGHT: How great was Round 5 of the NBL in terms of watching our elite coaches coaching, as opposed to prowling sidelines and referee sniping?
In: NBL, WNBL — Monday, 12 Nov, 2018
HITTING a game-winner always means the culprit has one hand on the round's Player of the Week award here, providing they didn't suck in the other game if their team played twice.
In: WNBL — Sunday, 11 Nov, 2018
SYDNEY Uni Flames' chances of returning to the WNBL playoffs in 2018-19 virtually ended in Round 5 as the club - gallant in defeat - again was defeated, slumping to a 0-8 record.
In: NBL, WNBL — Saturday, 10 Nov, 2018
COMPREHENSIVELY beaten today by Sydney in front of a stunned and quiet crowd at Titanium Security Arena, Adelaide confirmed it was import Adris DeLeon's farewell NBL game, Demitrius Conger expected to be his imminent replacement.
In: WNBL — Thursday, 8 Nov, 2018
BENDIGO Spirit coach Simon Pritchard will be back in the saddle marshalling his troops this round after an irregular heartbeat brought his WNBL Round 4 to a premature end.
In: NBL, WNBL — Wednesday, 7 Nov, 2018
SYDNEY Kings have lost again! This time by a whopping seven points in Melbourne. Let's over-react immediately! Come on. It's compulsory.
In: NBL, WNBL — Tuesday, 6 Nov, 2018
ROUND 4 threw up its share of contenders for our NBL and WNBL Player of the Week accolades but in the end, it was a couple of wily vets who stood tallest. Yet both are guards!