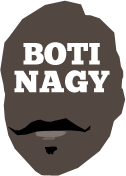 ---
Advertising opportunities available.
Please contact me.
---
In: WNBL, Boomers & Opals, NBA — Friday, 9 Jun, 2017
KEVIN Durant has unmistakenly stolen the spotlight of the 2016-17 NBA Finals, turning the championship series on its ear with three MVP games in Golden State's 3-0 lead over defending champion Cleveland.
In: WNBL — Wednesday, 7 Jun, 2017
OK, it's official. Kayla Standish has joined Alice Kunek and Olivia Thompson in a revamped Perth Lynx frontcourt for what surely is shaping as a landmark 2017-18 WNBL season.
In: WNBL — Thursday, 1 Jun, 2017
THE WNBL's 2017-18 season already is shaping up as one of the best on record as further quality players commit to clubs and others find new locales for what should be a cracker.
In: WNBL — Monday, 29 May, 2017
LAURA Hodges and Adelaide Lightning have been synonymous for a decade and a half, but the relationship is heading down a potentially sour road.
In: WNBL — Thursday, 25 May, 2017
OPALS' Rio Olympian Katie-Rae Ebzery will be back in the WNBL in 2017-18, helping her beloved Sydney Uni Flames in their title defence.
In: WNBL, Boomers & Opals — Wednesday, 24 May, 2017
FOUR-time Olympian Laura Hodges is the surprise inclusion and Alex Wilson the shock omission from the 21-player Australian Opals squad revealed today by Basketball Australia ahead of next month's camp in Phoenix and the Asia Cup in July.
In: NBL, WNBL, Boomers & Opals, NBA, SA, Flashbacks, Misc — Friday, 19 May, 2017
IT'S over. Goodnight and goodbye to The Advertiser, the Sunday Mail, the late lamented The News newspaper and to the mighty News Corp – formerly News Ltd – as I retire today after 43-plus years as a basketball writer.
In: WNBL — Thursday, 18 May, 2017
THE MAC Adelaide Lightning have added another potential star to their 2017-18 WNBL line-up, recruiting Sydney free agent and national junior Lauren Nicholson.
In: WNBL — Tuesday, 16 May, 2017
THE MAC Adelaide Lightning have responded to the WNBL's surge in big player recruitments by signing former WNBA centre Ruth Hamblin for the 2017-18 campaign.
In: WNBL, Boomers & Opals, NBA — Friday, 12 May, 2017
YESTERDAY's shock news Dallas Wings had released 2016-17 co-captain and Opals' Rio Olympics starter Erin Phillips troubled everyone except the dual-WNBA champion.