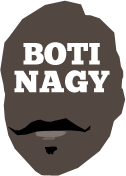 ---
Advertising opportunities available.
Please contact me.
---
In: NBL, WNBL — Friday, 10 Dec, 2021

BRAD&BOTI is off to a Southside-style flyer this week, jumping onto the NBL and WNBL competitions that are underway, in no uncertain manner. This is one of our rare in-depth looks at both leagues before we surprise you next week with our interview guest.
In: WNBL — Wednesday, 8 Dec, 2021
BENDIGO and Sydney stare down the barrel of a 0-2 start to their WNBL seasons but the Flames, at least, can be confident of better days ahead.
In: WNBL — Saturday, 4 Dec, 2021

DEFENDING WNBL champion Southside should have few issues opening the 2021-22 season with a solid win over last season's bomb shelter resident Bendigo today at Dandenong Stadium.
In: WNBL, SA, Misc — Tuesday, 30 Nov, 2021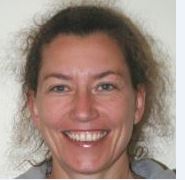 MARK the date and don't delay! Tuesday is your last chance to buy tickets to the Free Throw Foundation's big pre-Christmas lunch at the Highway Hotel in Adelaide on Friday, December 10, featuring 40 years of WNBL history, a celebration of Adelaide Lightning's opening home game and a chance to buy my new basketball-based book!
In: NBL, WNBL, Boomers & Opals, SA, Misc — Friday, 26 Nov, 2021
THANK you very much from the bottom of my heart to the people already purchasing copies of my basketball-based memoir "A Type of Life" which, I am reliably informed, has been flying off the shelves at Dymocks.
In: WNBL, SA, Misc — Thursday, 25 Nov, 2021
THE history of the Adelaide Lightning with surprise guests, copies of my new book "A Type of Life" for sale, and news out of Basketball SA ... the Free Throw Foundation's pre-Christmas lunch on December 10 at the Highway Hotel is one not to be missed.
In: NBL, WNBL, Boomers & Opals, NBA, SA, Flashbacks, Misc — Tuesday, 23 Nov, 2021
APOLOGIES to regular readers and visitors here but as you will have noticed, your author has stayed out of commission for several weeks despite promising the website's imminent return. Sadly it's been the result of a series of back spasms that laid me out for several weeks and kept my chiropractor extremely busy.
In: NBL, WNBL, Boomers & Opals, NBA, SA, Flashbacks, Misc — Wednesday, 27 Oct, 2021
DEAR regulars, apologies for the recent lack of B.O.T.I. coverage but have had a lot on the old plate. One daughter's wedding and marriage, another one's birthday, the imminent release of my memoir. In the meantime, great basketball stuff has been piling up but back on deck now and will start clearing those same decks shortly!
In: NBL, WNBL, NBA — Saturday, 18 Sep, 2021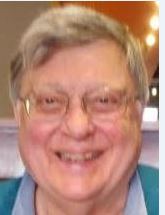 BOB'S CORNER: Our U.S. correspondent BOB CRAVEN, a former import who starred in ACT and NSW during the Sixties, has more to add to Lauren Jackson's recent Hall of Fame induction and an on-court record Kareem Abdul-Jabbar helped end, six years after he retired as a player.
In: NBL, WNBL, SA — Sunday, 8 Aug, 2021
MULTIPLE WNBA, WNBL and AFLW championship and premiership winner Erin Phillips and South Sudanese-born Adelaide 36ers all-rounder, dual-NBL champion Sunday Dech top the bill for this month's Free Throw Foundation lunch at the Highway Hotel.